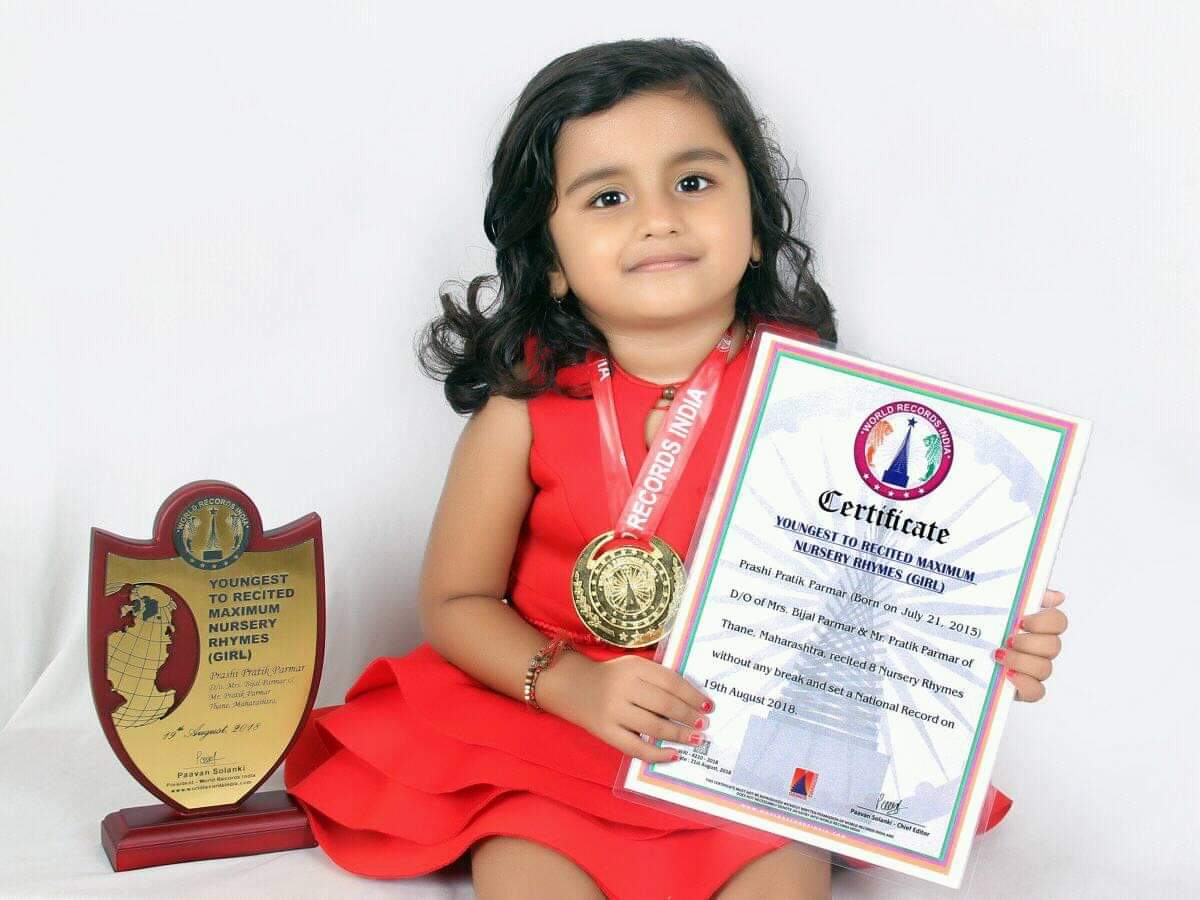 By: StreeNews Network
It is difficult to stop Prashi Parmar once she gets into the mood of reciting nursery rhymes. Whether it is in English or Hindi, the three-year old bubbly child, has equal command over both the languages and can recite rhymes non-stop with utmost zeal and enthusiasm. And this is exactly what she did on 19th August, 2018. Prashi recited 8 nursery rhymes in English in just 2 minutes and created a National record. She was declared by World Records India as the youngest girl child to recite maximum number of nursery rhymes non-stop in 2 minutes.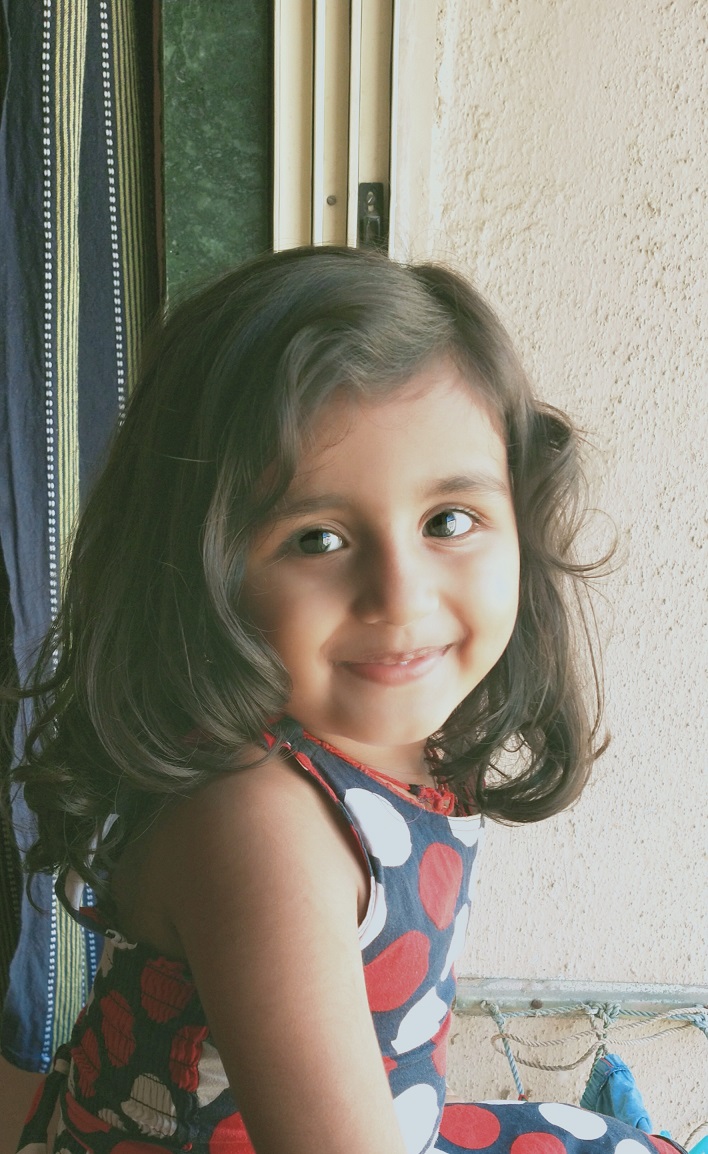 Daughter of Bijal and Pratik Parmar, residents of Mira Road, Mumbai and working in multi-national company, Prashi has an extraordinary talent of memorising things very quickly. "Whether it is rhymes, music or dance, Prashi can learn things very easily and has a good grasping power," says Bijal who always desired to see her daughter do something extraordinary. "Being a curious mother, I am always on the lookout for educational and fun activities for my child," she adds. While surfing the internet, she came across a category for kids in World Records India and decided to enter Prashi's application for a National record. As Prashi loved to hum nursery rhymes, this became the obvious category of selection for the parents and the teachers of Eurokids, Ramdev Park, Mira Road, where Prashi is currently studying.
It took a week for the parents and the teachers to make Prashi understand the sequence of the rhymes which she not only did with ease but went on to create National Record.