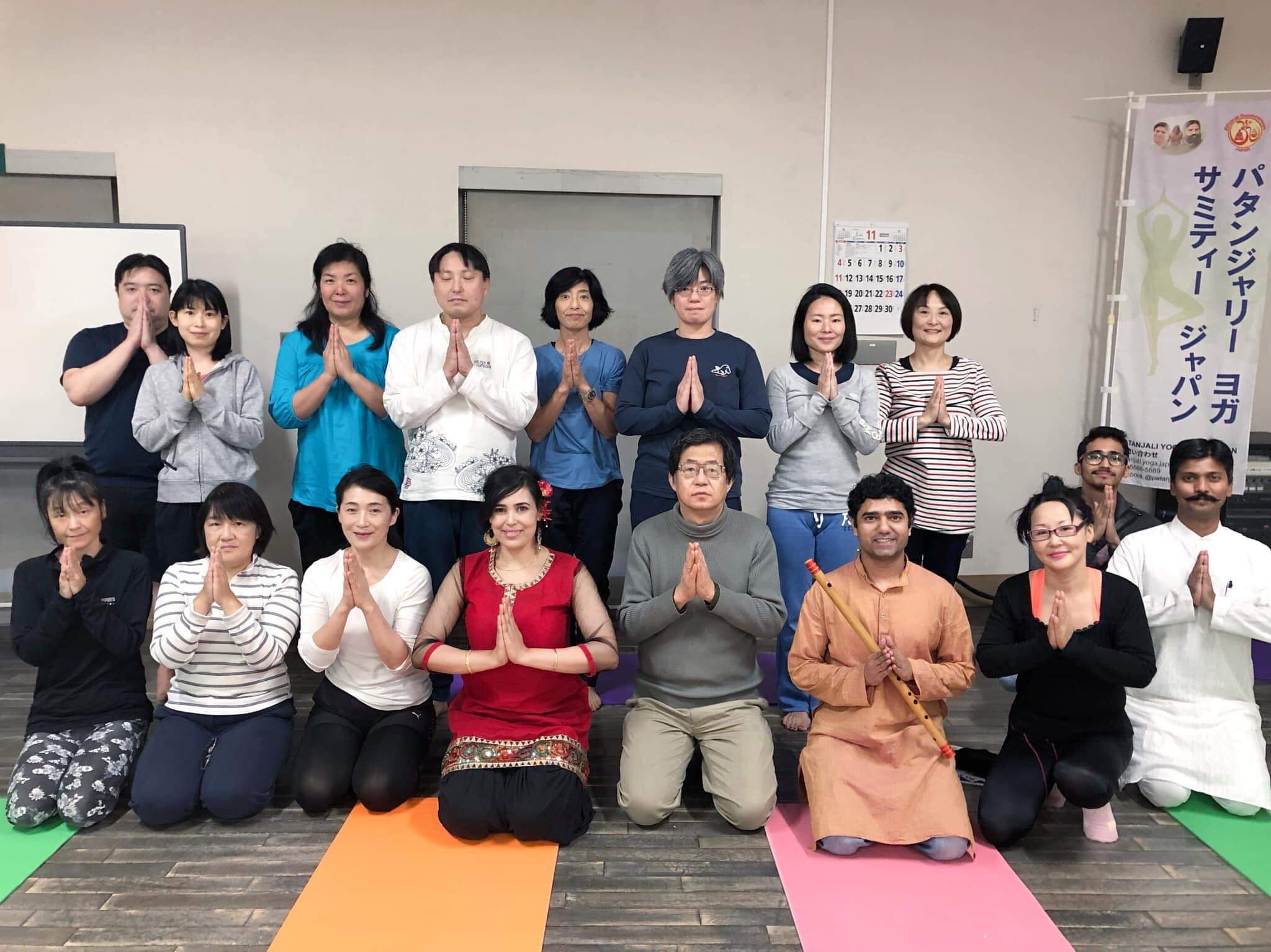 By: Meena R. Prashant
Nupur Tewari, Yoga instructor, motivational speaker and philanthropist, firmly believes that the world is a big family and her work is to contribute for the betterment of the society. Born and brought up in India, Nupur has been living in Japan since 2003 and is trying to focus on the core problems of India and Japan. She founded 'Heal Tokyo', a yoga-centric, Not for Profit initiative in Tokyo, with an aim to bring peace, harmony and serenity in both the countries.
Yoga was an always an integral part in Nupur's life, thanks to her upbringing. "I grew up in a traditional joint family and I saw my parents do a lot of charity work, even when they had little. Perhaps, that was the reason I developed nature to do for others," she says. However, it was not a smooth sailing for Nupur. Her childhood memories are filled with struggles. Born and brought up in a small hamlet in Murshidabad in West Bengal, Nupur saw electricity only in her adulthood and had to walk barefoot for three kilometres to pursue education. Despite a tough rural childhood, Nupur was an ambitious child and wanted to be an independent woman.
Her determination, hard work and never die attitude yielded fruit and while she was still in college, Nupur secured a part-time job as a teacher and started saving for a bright career ahead. Her family, however, had other plans and started pressurising her for marriage. "My mother got married at 17. And I have seen her helplessness from close. I did not want to tread on the same path," she says. As luck would have it, Nupur got a job offer in Kolkatta. With the help of her mother, Nupur stepped out of home and came to Kolkatta, a step which no one had ever taken in her entire family.
Journey to Japan and first touch of healing
Her sheer zeal and hard work soon landed her an offer at Mitsubishi as a senior executive, Shikoku in Japan. Without thinking twice, Nupur grabbed the opportunity and came to Japan in 2003.
Guided by her love for Yoga and realising its importance in relieving stress and bringing inner peace, Nupur decided to conduct Yoga classes in Shikoku too and started organising free yoga sessions. Within no time her unique campaign started gaining popularity across towns. Gradually, she also started traditional dance classes, cooking workshops and Bengali language lessons which helped in bridging the gap between two countries- India and Japan.
"Soon I was even offered to teach International Relations and English at schools. My efforts to introduce my country in a foreign land earned me the title of the 'unofficial ambassador of India' by native media," she shares. She also started working as a TV anchor and model and is the first Indian woman to be starring in a Japanese movie soon.
Beyond boundaries
In April 2015, Kumamoto earthquake devastated a large area in Kyushu, where she was living. "I was shocked, wondering how can I help the people who have offered a stranger like me so much love," shares Nupur.
Aside from monetary contributions, she felt she should initiate something with a long-lasting effect. "I started charity yoga in Kumamoto, which helped to heal the grief-stricken people who lost their everything in the earthquake. Yoga, meditation, self-healing exercises motivated them to start afresh," she says, who kept the provision for voluntary donations in her campaigns, the proceeds from which directly financed the rebuilding of homes.
Her amazing efforts were recognised by the United Nations who approached her to organise yoga and healing campaigns in flood-ravaged Sri Lanka and later Nupur organised yoga campaigns in parts of Africa as well.
Healing Tokyo and beyond
In 2017 Nupur shifted her base to Tokyo, the happening heart of Japan. What stunned her was the high suicide rates in the technology city, where many were overburdened with stress and anxiety. That was how 'Heal Tokyo' was born in 2017, with the mission to relieve an entire city of mental anguish.
"While working with Heal Tokyo, I had an inner calling to turn my attention towards my motherland. Through a friend in India, I heard about the deplorable conditions of a school in Aligarh, UP. Without a second thought, I adopted the school and invested Heal Tokyo funds to renovate it entirely," narrates Nupur. The Heal Tokyo school in Aligarh is now a happy place for 110 slum kids, with two added rooms, vibrant paints on the walls and upcoming digital classrooms, books, stationeries etc. for the students. Yoga and meditation have been integrated into the curriculum to promote a wholesome learning experience".
Nupur, is planning to come up with a school for underprivileged children in Kolkata and is also planning to launch an empowerment programme for the rural women of Bengal, as a tribute to her mother, whom she lost recently.
Heal Tokyo
Founder: Nupur Tewari
Founded: 2017
Location: Tokyo
Facebook:
https://www.facebook.com/connectbodymindandsoul/
website: www.healtokyo.com