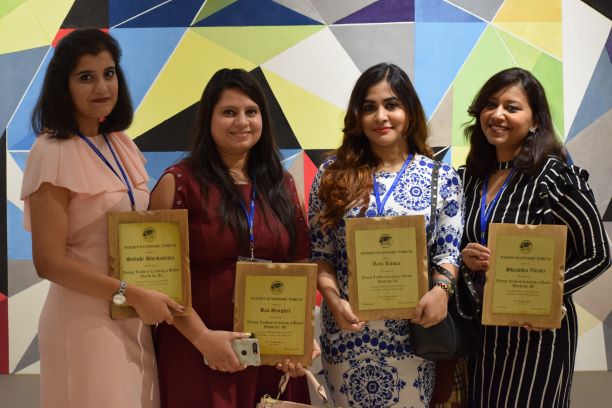 By: StreeNews Network
Riya Sinha studying in XIIth Grade at Palo Alto High School, California is an avid reader and writer. When she was around 11-year-old, she penned down a short book 'Runaway Twins' which she presented in a local bookstore in Palo Alto to a small group of children. A 6-year-old girl came up to her and told how she was inspired to write a book too and that Riya had made her realize her dream. This made Riya think what if the girls or women around the country and the world could influence each other through their creative pursuits? Thus, the novel concept of Fuzia was born. It was started as Fuzia Writing Club in 2012 which was a platform meant for school girls to share their writings and essays. This was further expanded globally after Shraddha Varma (MBA, Marketing, Welingkar Institute of Management Development and Research, Mumbai) joined hands with Riya in this mission in 2015 and 'Fuzia Writing Club' became 'Fuzia' with an aim to provide platform to all women across the globe to help amplify their voices so their thoughts reach wider audience on a global scale and to help budding talent showcase their work. In other words, to bring fusion of cultures and ideas!
Not a cake walk
The duo faced a lot of challenges and hurdles: the major being difficulty in making a mark in the crowded world of social media. "Initially it was a challenge to convince and get women to be a part of our platform and community. There were a lot of criticisms and feedbacks, but all these have only helped us improve and become much better," says Shraddha.
Gradually, Fuzia started growing as a big global creative platform and the team too grew from two to five (Sakshi Shrivastava, Riya Kumar and Ria Singhal) and many freelancers from other countries joining the mission as well. The team was presented with the "Young Leaders creating a better world" award at the Women Economic Forum in April 2018. Not only this, Riya Sinha recently addressed the audience in the TedX event in November 2018.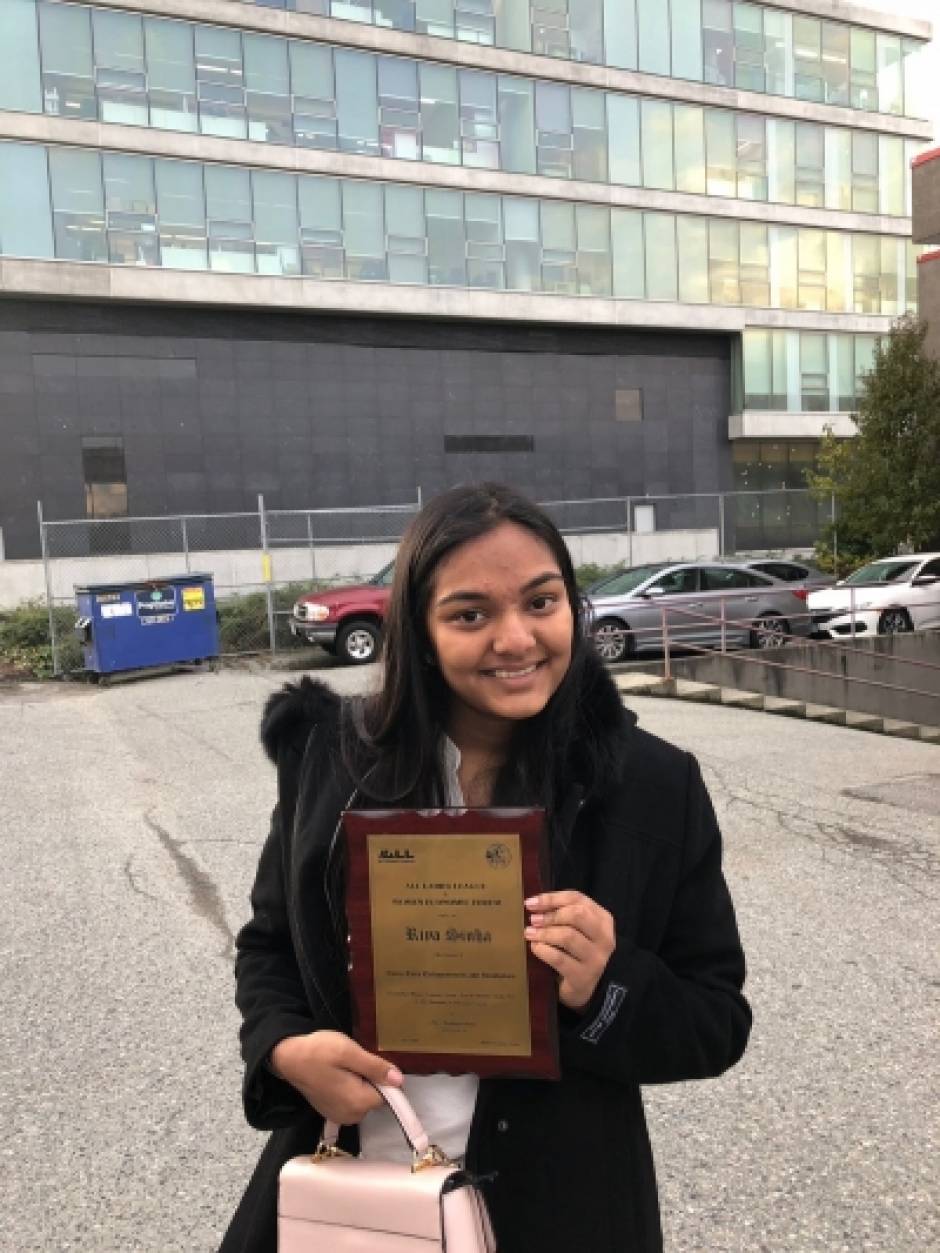 Riya Sinha
A social networking/talent showcasing platform
"In the world of globalization and digitization, somewhere, even today when it comes to women, we as a world have not progressed significantly. The society is still male centric and women are still looking for a way to somehow raise their voice. There are so many people out there who don't get an opportunity to express their real self, pursue their dreams, passions, give opinions etc., perhaps because of lack of opportunities, or societal barriers or cultural restrictions or lack of confidence," says Shraddha.
Fuzia is a social networking cum talent showcase platform which is run by women for the women enabling them to learn, express and grow. "Fuzia focuses solely on skill development and psychological, social and economical empowerment of women. It aims at creating a virtual talent pool of girls and women to inspire each other and improve their learning curve. It is a social media platform exclusively for women with users of all ages, backgrounds and ethnicities," adds Shraddha. "We try to help women connect with each other, learn from mutual exchange of knowledge and grow their skills through constant support from their fellow Fuziaites".
At Fuzia women come together globally, collaborate, share and showcase their expressions and creative voices (be it in form of writings, art, photography, videos, etc.) thereby creating a fusion of cultures and ideas. "It is a unique initiative which aims to redefine the meaning of Social Media for women who wish to build their own identity, learn, grow and become independent," stresses Shraddha.
Fuzia also tries to hone skills through campaigns and contests which it conducts on its platform. "We also have a tool where a user can contact our Counsellors for help during any hard time," she adds.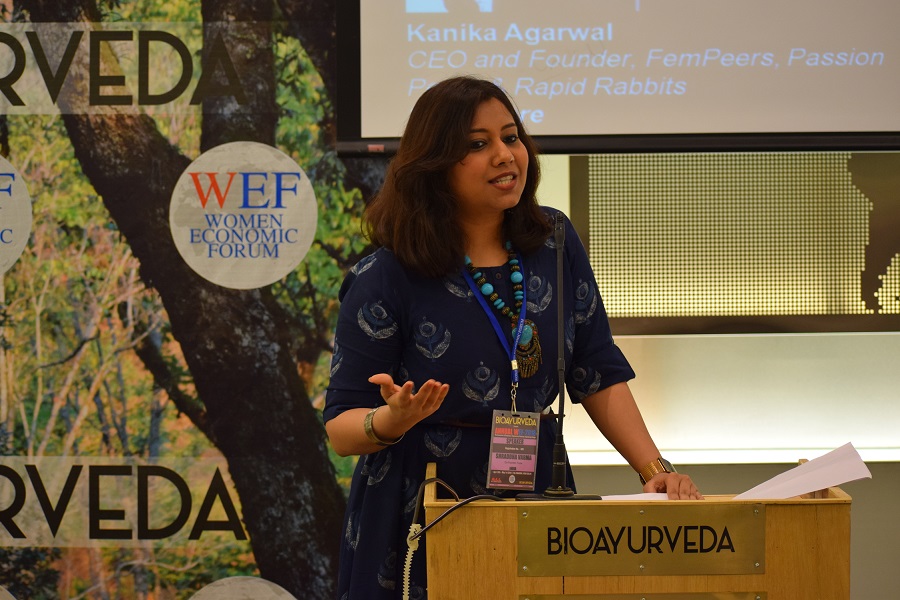 Shraddha Varma
How to become member?
To join the community, all one needs to do is to sign up on www.fuzia.com and create one's Fuzia profile. Once done, you are all set to explore, express and showcase your skills.
Fuzia has significantly grown over the period of 3 years. What started off with merely 50 members in 2015 is now a family of more than 20,000+ women/girls from 35+countries and 4 million social media followers, sharing their creative voices and driving a sense of sisterhood, empathy, motivation and empowerment.
"We are proud to say that is now home to thousands of artists, designers, writers, photographers, YouTubers and many more. These women now have a platform that helps amplify their voices so their thoughts reach wider audience on a global scale," says Shraddha.
Future plan
"Continuous improvement has been our mantra till now. We have already taken the first step to make Fuzia accessible to more people by launching an app and would be trying to improve it and the website to ensure highest possible user satisfaction with our products," she adds. Additionally, with an aim to out the best creativity of the members, Fuzia plans to conduct more contests. "There is also a plan to build partnership with influencers and bloggers and other content sites and women focused communities that further our mission and vision. We want to work with others who share our vision – who want to drive feminism, women empowerment, gender equality and creativity," says Shraddha.
"Through Fuzia, we aim to create the ultimate talent pool and global community of women/girls to share, showcase and express themselves in any form. Our wish is to build a paradise for various forms of creative expressions, inspiration, learning and motivation. Our goal is to empower women globally through the power of a strong community filled with creativity, inspiration, appreciation, motivation, empathy and sisterhood, thereby creating an environment full of learning, growth, and confidence. We are positive, that Fuzia is redefining the importance of social media and internet in the new age to develop self-belief and drive feminism and gender equality," stresses Riya.
Fuzia Media Pvt Ltd
Founder: Riya Sinha and Shraddha Varma
Founded: 2012
Location: USA and India
website: www.fuzia.com