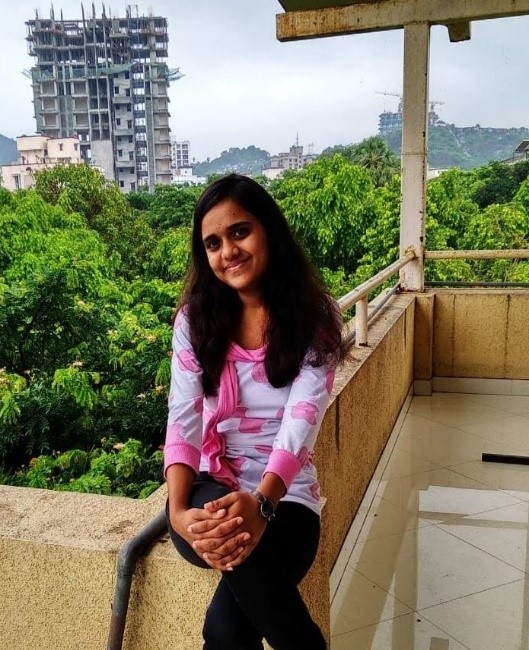 By: Dr. Dnyaneshee Dudhal
"Why do they even have vernacular medium schools, don't they want 'us' to excel in life?", Priyanka Hore Daulatkar grumbled as I sat beside her, designing her cover letter for a job application. "From the course curriculum to exams and group discussions to interviews now, everything is in English! Had it been in Marathi, I would have surpassed all," audaciously she stated with determination in her eyes. I smiled and assured her that language was a mere mode of communication and she has to yet go a long way. A native of Wardha in Vidharbha, she hailed from a very small village – Adegaon. A meek little girl she was, fathered by a poor farmer and mother who was ironically an Anganwadi worker and had three daughters – eldest being she. Burdened with poverty and widespread illiteracy, she silently faced hardships. As a child she was too scared to demand, too young to express and yet weak to endure.
Her strife for life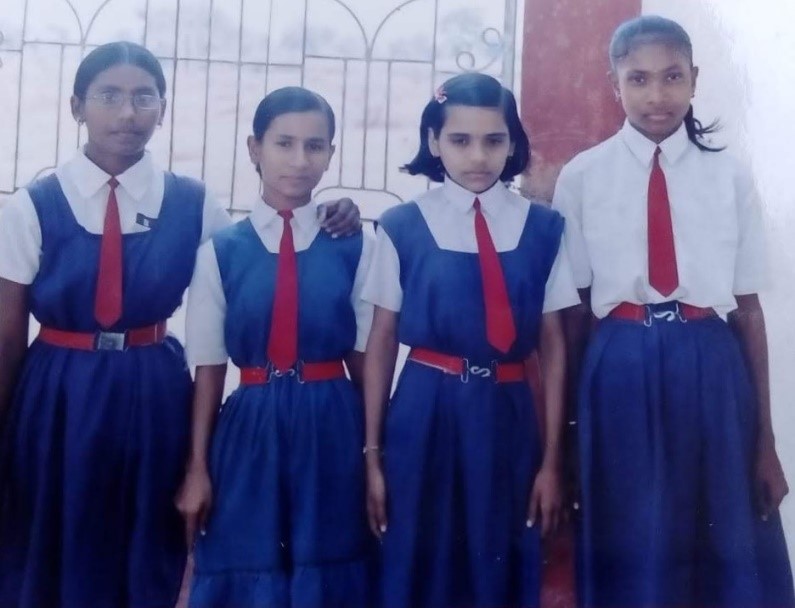 The endless birth of new born in the house made her shift from her parents' house to her maternal grandparents. Her age was very tender then. Till standard 4th she studied in a Zila Parishad school, nurtured by her old grandparents. The workload at her mother's house increased with the birth of her 2 younger sisters. The scene worsened when her father was unable to accept that there would be no male child in the family. He started consuming alcohol and no sooner it became a habit. It had become a daily routine, the heavy consumption of liquor, turmoil, abuses and quarrels. She detested his deeds. "I was never close to my father; I would just talk to him in case I required money." she said. There was hardly any attachment for detachment to take place. She continued her schooling in her village till standard 12th. She aspired to pursue further education in Nagpur. Her father ordered her to sit back at home instead. "People in our vicinity say that education spoils a girl." Albeit the adverse conditions in her house, she was decisive and wanted to pursue higher education. A hunger strike for 3 days after which her father allowed her to go to college at her paternal aunt's place in Wardha.
The metamorphosis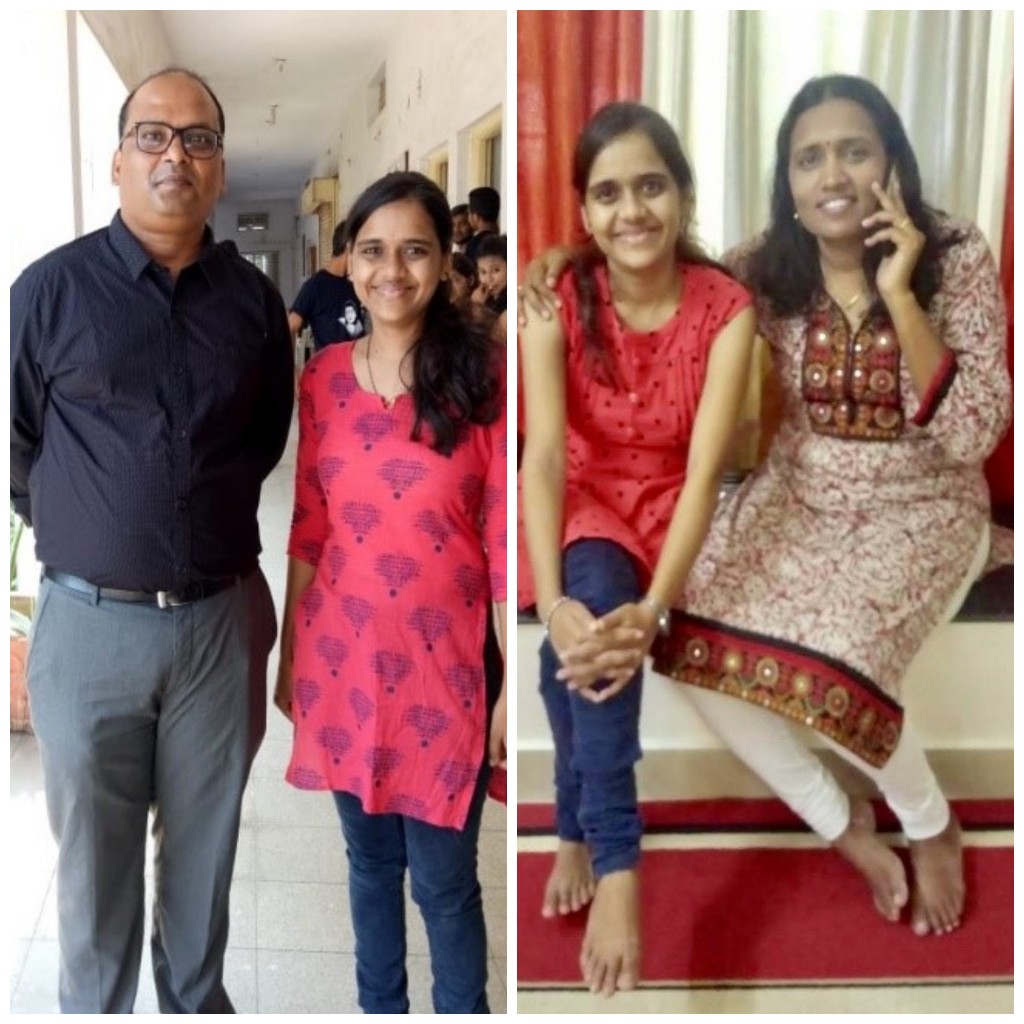 "It is very difficult to stay at someone else's place under their restrictions." she narrated. She had no support back at home too. She changed to be cold so that no one could hurt her and chose to take Bachelors in Social Work in her graduation. A college with an admission fees on Rs.300 only, which she could afford. Transformation began here. "I could channelize my thoughts, and express what I believed," said she with a smile of contentment. Walking miles to her college became hectic and so her father bought her a cycle. She also attended the 'Andhashradha Nirmulan Sabhas' which increased her horizon. In her 1st year itself she participated and won all the debate and elocution competitions. She was criticized for it. They believed she was wasting her time and diverting her attention. But she was perceptive, diligent and persistent. Education made her courageous. College gave her bitter sweet experiences. "I would lie back at home to go for competitions, else they would never allow," she depicted. Her momentum in academics and extra-curricular activities was substantial. "I would not be here without them; they mean more to me than my parents." she murmured with affection in her eyes. Mrs Zade and Mr. Anup are her role models. Their exclusive guidance and unconditional love for her gave her the strength to adapt, adopt and achieve the practically impossible through these adverse conditions. The ceaseless hurdles in her way made her robust. She suddenly cared less for those who were against her. These weren't enough. There many more obstacles starring back at her ferociously. Wisely but bravely she craved her path through, with pains and bruises.
Her contest for the best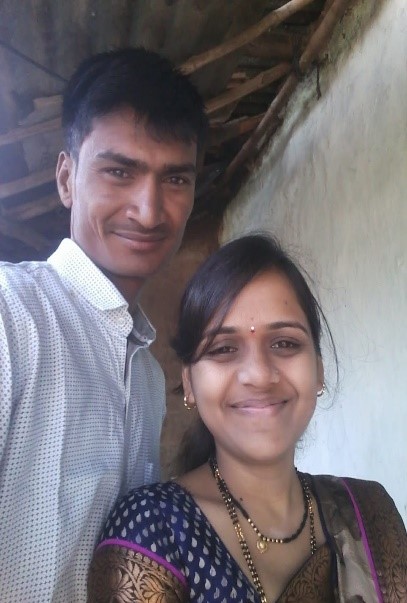 She developed friendship with Kushal from her village. His kind and sweet nature won her heart. After a year and a half she finally agreed for a relationship on 26th June 2016. This long distant relationship continued with communication over calls for 15 minutes during her lunch breaks for a few months. One fine day his family members suspected him of dating her. After a fight back home, he left for Wardha to stay close by her. They rented a house there. He worked in a cotton mill. Initially she would share her tiffin with him, until they got a stove and cooked by themselves. Early morning at 6.30 am she would cycle to his house to cook food. She would attend college and classes, cook the dinner and had to get back home before 7pm. At home too, she slogged around the daily chores as her grandmother was diagnosed with cancer and guests were all round the clock. Hard work was inevitable and so was her grit. This continued, until the families became furious and they had to secretly get married.  The boy who initially worked in the cotton mill was then thrown out for absenteeism. They lived days where they had no food in the house, until he got a job of a casual labor. Her life was nothing less than a dramatic Bollywood film, where she shimmered as a hero of her life. Being the only male child in the family, Kushal's family finally accepted their marriage. Her weight had reduced miserably, eyes sunken into the orbit. She was feeble yet a ray of hope existed. Her husband, mentors and friends stood by her like angels. "He took me for the movie-Dangal, and I felt the energy in me." she narrated with tears in her eyes. Bypassing the tedious and tough procedure, she did seek admission into "The Tata Institute of Social Science" in the School of Development Studies. She is now in her final semester of her Master in Women Studies. She yearns to learn and strives to pursue a PhD overseas only after her debts are paid back, shall she save money for her dreams.
A little girl in her misses her father, "He hasn't talked to me since." she cries. She's worried for his health as he has become a chronic alcohol consumer. She has a fear that her sister's education would get affected because of her deeds. People still mock at their family. She believes that once she achieves the best, the society will accept her. Making the right choice to take a chance made her change her attitude towards life. She wants to go back and empower the girls in the village, and contribute to Dr. B.R. Ambedkar's dream of seeing the women progress: "I measure progress of community by the degree of progress which women have achieved." – Dr. B. R. Ambedkar.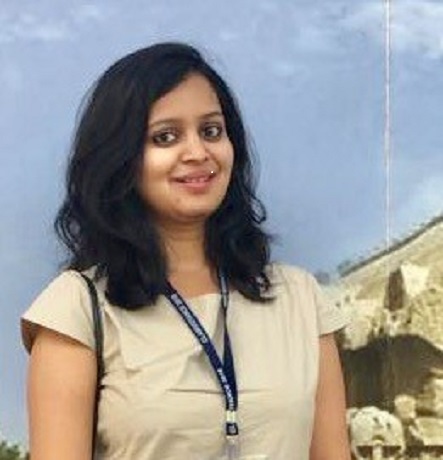 The writer is pursuing Master of Health Administration,
Tata Institute of Social Sciences
(Article pictured on with Photography credits – Priyanka Hore Daulatkar)