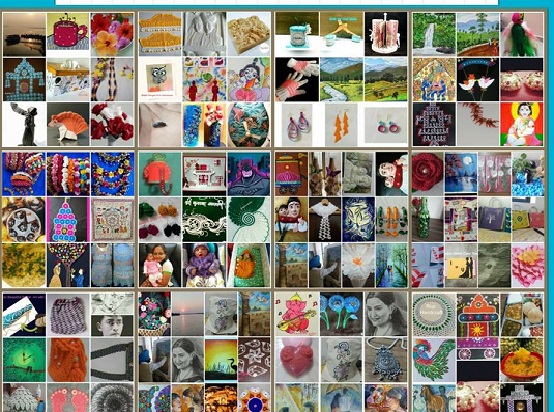 By: Varda Sharma
Mrs. Anagha Vyas Deshpande (CA from Mumbai University, 2008) always had a liking for different forms of Art and Crafts. However, due to studies and then family responsibilities after marriage along with professional commitments, she was unable to pursue her passion.
Her late mother-in-law who also shared keen interest in arts and crafts, however, wanted Mrs. Deshpande to exhibit her talent and take it further. After her sudden demise in June, 2017, Mrs. Deshpande was in complete shock and experienced a void in her life. Her husband encouraged her to join various art and craft groups and give time to her hobby. On his insistence, Mrs. Deshpande joined 'Show your Talante' an art and craft facebook group and became its active member by posting her creativity on a regular basis.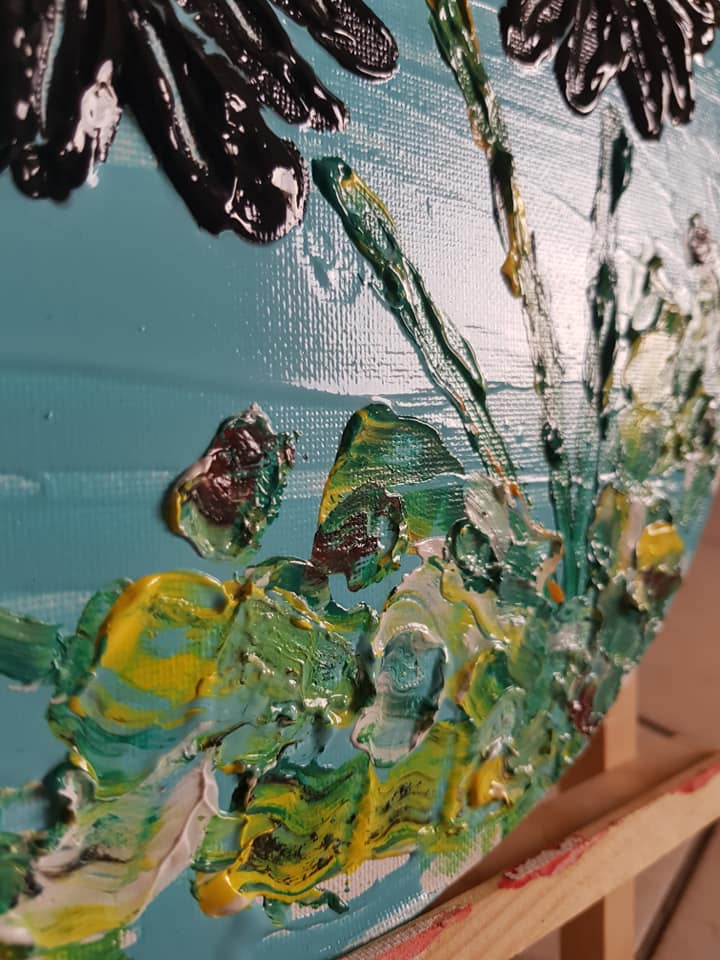 Creativity by one of the members
"Tamanna Tabassum Shaikh who owned this group suddenly put forward a proposal to me to take over this group which had 412 members as she was unable to devote much time," says Mrs. Deshpande. She then took over the charge on 4th April, 2018 and since then there has been no looking back.
A platform for the Indian artistes
The main idea in creating the group, says Mrs. Deshpande, was to give a platform to Indian artistes to showcase their talent and exhibit their creations free of cost. While majority of the members are women, there are male members as well. From 412 members, the group today has over 14000 members.
"We receive hundreds of joining requests per day but after going through each one's profile carefully and after checking their love for art and crafts, their requests are accepted," says Mrs. Deshpande who was single handedly managing the group till December, 2018. However now two of the group members- Meenakshi Deivakumar and Manminder Kaur- are assisting her in managing the group.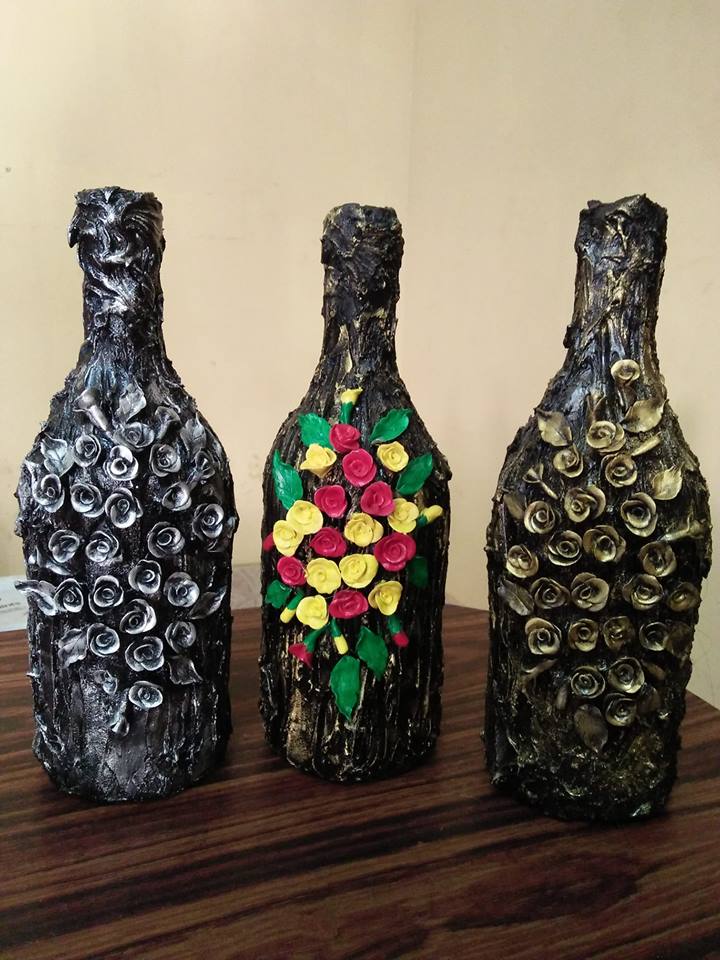 Bottle Art by one of the members
The group has 'Theme Posting' every Tuesday and Sundays and members have to post their creations according to the theme. "We also have weekly cooking theme for those members who have a panache for cooking," adds Mrs. Deshpande.
Three posts with the highest number of likes are selected and a token of appreciation is given to the winners. Additionally, to motivate members to complete their works fast and also to allow members to help each other, the group has WIP (Work in Progress) where members can discuss their work and seek guidance, if needed.
Every Friday members are allowed to share links to their youtube tutorials, Facebook page and also advertise their products related to arts and crafts.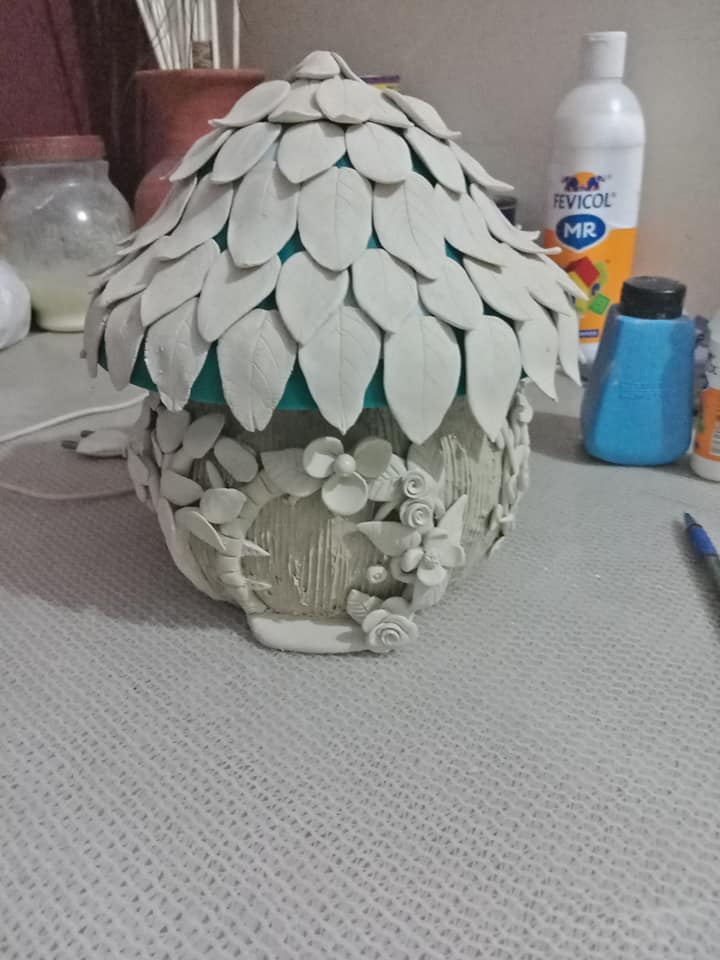 Kutch Art and Craft
"We try introducing new and unique ideas and concepts to motivate members and also make collage each day of all creations posted throughout the day," says Mrs. Deshpande adding that "every day of the week is special with some exciting activity for members."
"There is also a plan to conduct free online workshops in order to give members an opportunity to learn different crafts from each other," she adds.
Show Your Talante
Founder: Anagha Deshpande Vyas
Founded: 2018
Location: Mumbai
Facebook: