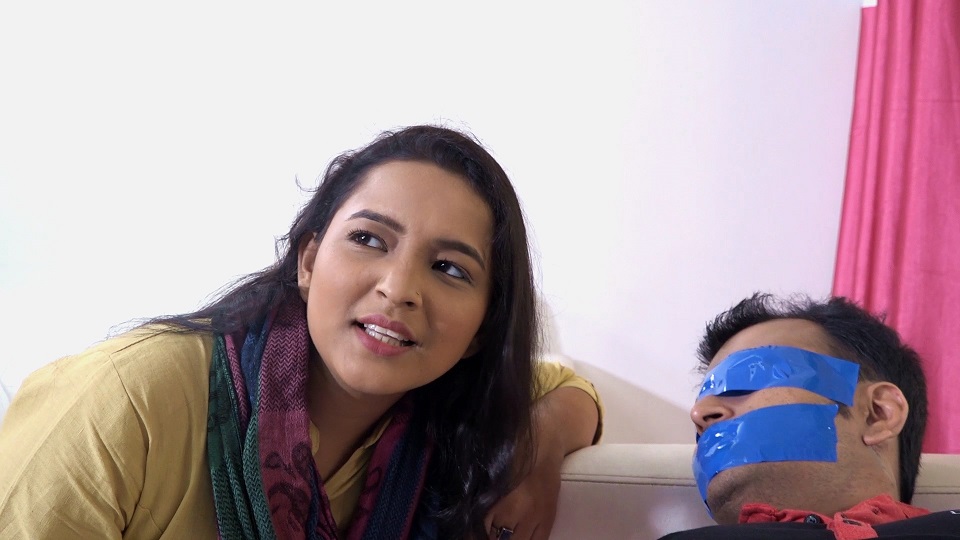 Navi Mumbai based film maker, Anant S. Krishnan, finds it extremely disturbing to see low turnout of voters during elections. With an aim to urge citizens to exercise their voting rights and help in selecting the right candidates, he has made a short film 'Mera Vote, Meri Azadi'.
"The real value of freedom is understood only in a state of bondage," says Mr. Krishnan. In the film the girl who is the youngest member in the family and a first time voter, tries to convince her elder brother to vote. When her brother still refuses to understand the importance of casting vote, his father tries to make him understand through an example. He ties him with a rope so that he realises how it feels to be captivated. The entire concept is explained in a simple and hilarious manner. Explains Mr. Krishnan, "For any citizen, the biggest proof of our freedom is our Right to Vote.  Yet many seem unaware of this deep connection between Voting and Freedom. For them and for all of us, this short film shall be a true eye-opener."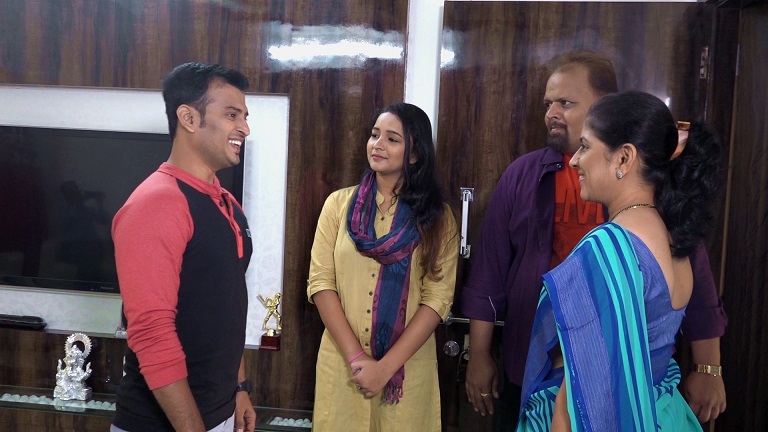 The film which is of around 3 minutes' duration is in Hindi language and comprises of new actors. The movie has been shot in Nerul and the post-production has been done at Studio Digidream a Nerul-based studio run by Ajay Khamkar, a seasoned digital media technical expert. Since the time it has been uploaded on Youtube and facebook https://youtu.be/6JHFHmz4VH8, there has been rave reviews and the documentary is being appreciated by viewers from across the country. A timely made content since Lok Sabha elections are just around the corner Mr. Anant is positive that the film will really motivate people to understand the value of their vote and come out in large numbers to participate in the electoral process.
The film has a strong woman protagonist who firmly believes in exercising the rights granted to each citizen. "I am fascinated by strong and independent female characters who fight for social issues plaguing the society," says Mr. Krishnan.
In addition to this short film, Mr. Krishnan has also made a documentary on women's empowerment titled " Karm Stree Shakti" filmed in rural outskirts of Thane district, Shahpur. "Aaj se Abhi se " is another social awareness short film on building toilets for the underprivileged / urban poor – https://youtu.be/7QsUPy3k0kk. This film too has a strong female protagonist who fights for what she believes in. "The Big Fight" is a motivational short film on "fight against corruption" – https://youtu.be/_5lwNdGJK6I, while "Rishtey Twistey" is a tale of twisted relationships and sexual abuse – https://youtu.be/DNv6n5Fg-SI. All the films have been shot in Navi Mumbai.
The film has been produced by 'Ask For Ideas' a creative agency which specializes in making short films & motivational videos.