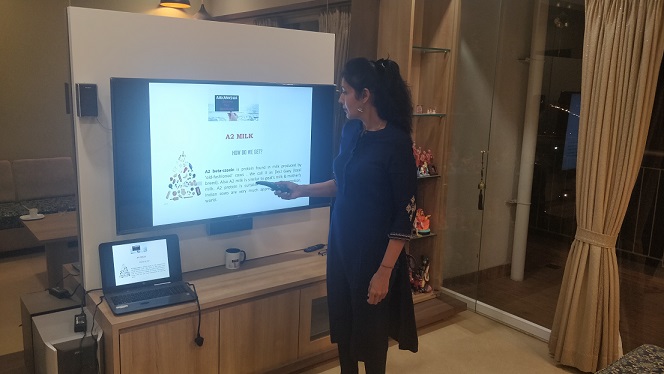 By: Meena R Prashant
In today's work culture when many are becoming victims of sedentary lifestyle, eating right food which are healthier and tastier and selecting right diet is highly essential. "It is a myth that following a healthy diet is tough and boring," says Nutritionist Bhavani Swaminathan, professor and researcher and founder of Aakanksha: Desire For Wellness. "To eat is a necessity, but to eat intelligently is an art," she adds and this is exactly what 'Aakanksha: Desire For Wellness' helps people with. "We try to inculcate a habit of eating right. The diet which we prescribe is just a normal food and one will not even feel that they are on a diet unless they go for water fasting or intermittent fasting," she adds.
One of her clients, Sitalakshmi Ramanan (name changed), 45-year-old, for instance, suffers from diabetes. "She was on the heavier side and was unable to shed those extra pounds as she did not know what type of diet she needs to consume," says Bhavani. There are lot of restrictions when it comes to diabetes. However, with right diet and proper counselling, Ms. Ramanan started showing improvement very quickly. After four months, not only her weight is perfect, sugar is under control as well.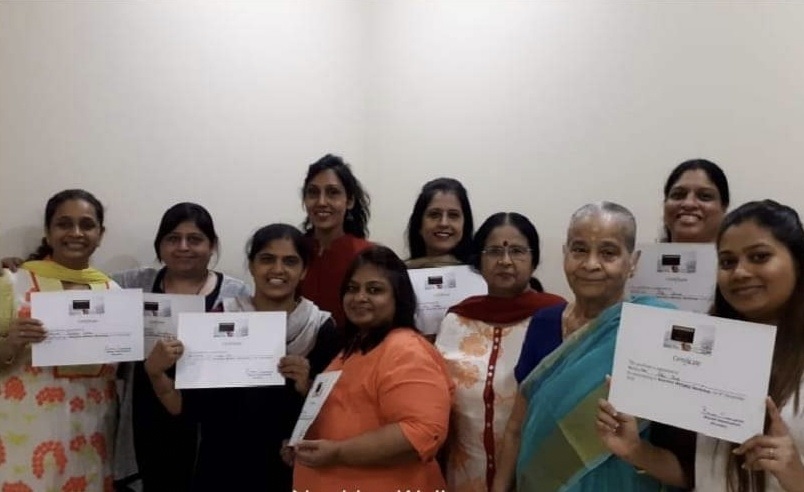 Amey Gupta (name changed) a 51-year-old senior professional working with an MNC lived a sedentary lifestyle with long working hours on laptop and too many meetings in a day which was upsetting his eating schedules. "This had an adverse effect on his weight,", says Bhavani. When she first met Mr. Gupta, he weighed 99 kgs and had lot discomfort in doing general activities like sitting and standing due to excessively protruding stomach. "He was quite tensed about his health. However, he was very determined to lose weight," she adds. After a couple of discussions, he was given a diet chart which is changed every fortnight. "Due to his hectic schedule he was not able to go for workouts. So, I suggested him 20 minutes brisk morning walk and 10 minutes pranayam. Within 6 months he showed drastic weight loss and now after 10 months, there is a complete makeover. Now his weight is 86 kgs. He is fit and looks much younger and energetic," says Bhavani with a smile.
Journey of Aakanksha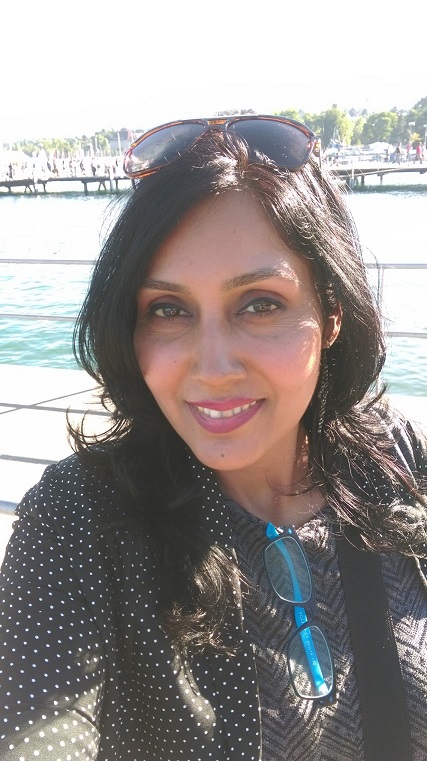 After completing her Masters in Food & Nutrition from Jadavpur University (Kolkata), Bhavani started teaching Nutrition in a reputed Junior College in Kolkata. After a couple of years, she shifted to Mumbai. "I found people in Mumbai are super enthusiastic and energetic and have a very professional attitude towards work. Apart from enjoying working in Mumbai as lecturer in a deemed university, I started learning many more things which was getting added to my experience," she says. Bhavani then completed M. Phil from University of Mumbai and is currently pursuing Ph.D. She is also a member of Indian Dietetic Association.
"Frankly speaking I never thought of starting diet counselling. Often during my lectures or after lectures students used to shower so many questions which was not in the curriculum. Basically, some of them wanted to understand how to reduce weight, some wanted to build muscles, so accordingly they wanted a diet chart from me. Girls wanted to have a clear skin texture. So they would ask me about what to eat so that skin glows. And I used to give them some tips based on their queries," informs Bhavani.
Some of her students started following the diet chart prescribed by her and showed good results. This made Bhavani think of starting an online or offline diet counselling. Initially, she started with her family and friends and gave diet charts for overweight & diabetes. "They started responding to the diet and there was a remarkable difference which they could feel and I could see," she says. Then her family members and friends started motivating her to start her own chamber. "As now it is the social media age, I thought of starting online diet counselling as it will be easier for me and also for my client," says Bhavani.
Hurdles on the way
"As I am not a famous/popular nutritionist, reaching out to people and make them understand that I exist was difficult," recalls Bhavani. So initially she started approaching people known to her and living within the vicinity of her residence. "I gave them 7 days' free challenge. Some of the women really showed interest and started with my diet plan. But in 2-3 days they stopped by giving excuses," says Bhavani. Her sister then made her realise that if anything is done for free, there is less value for it.
"It so happened that a lady approached me as she came to know from someone that I give diet chart for weight loss. She was obese and determined to lose weight. So, I gave her a chart for 5 days and she religiously followed it and came back on 6th day. That was a real motivation for me," says Bhavani. Gradually, the numbers started increasing. "Now I have many clients but getting that first client was a real task for me," recalls Bhavani.
Diet counselling with a difference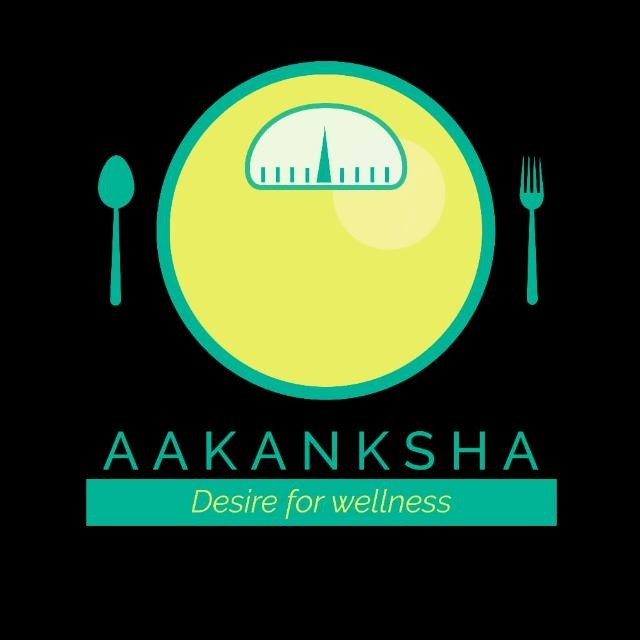 What makes Aakanksha: Desire For Wellness stand out is its customised approach. "We try to understand the health and the dietary requirements of every client and give customized diet charts accordingly," says Bhavani. 'I help my clients to achieve their long-term diet and nutrition goals, whether seeking help for weight loss, general nutrition or disease prevention. Each client is individually evaluated and provided with a customized diet. The customized diet is well-researched and comprehensive plan which the client can follow for the rest of his life," she adds.
"Healthy food does not mean boring food. Only that there is too much of influence of western culture in our food pattern and also media highlighting it through advertisement, young generation has started developing an image in mind that healthy food means boring food. Healthy food does not always mean oil free or sugar free or only fruits and salads. We can make it interesting by modifying it in different ways," says Bhavani who is also planning to start soon her own products like Wellness drinks which will be fresh ones, ready to consume within 1 hour after preparation. There is also a plan to start online course on Nutrition: both basic as well as advanced.
Bhavani also shares recipes through her you tube channel Bit.do/AAKANKSHA (Youtube Channel)
Bhavani has also penned down a book "Healthy ways to manage common diseases" which is primarily meant for the layman to understand the common ailments which occurs due to wrong eating habits and living an unhealthy life style. The book also mentions different recipes for different ailments. Apart from this, the different yoga exercises and consuming different herbs in everyday diet is also mentioned which aid in controlling the disease.
Aakanksha: Desire For Wellness also organises workshops (both theoretical & practical). Some of the workshops are listed below :
Eat Right Future Bright
Practical Workshop on Detox Diet
Webinar on how to overcome fatigue by changing diet pattern & lifestyle
Managing stress through diet and nutrition
Practical session on "Conscious Eating, Healthy Living".
The topic for upcoming workshop which is scheduled on 6th April is "Optimal Menopause Diet".
Facebook Page: www.facebook.com/aakankshadfw/
https://www.facebook.com/groups/225302135062726
(Facebook Group)
http://chat.whatsapp.com/Ha30XXJN3nIII45qJlmGfl 
(Whatsapp Group)
Website : aakankshadfw.com
https://nutritionwellness266573402.wordpress.com/2019/03/01/the-journey-begins/
(Blog Link)