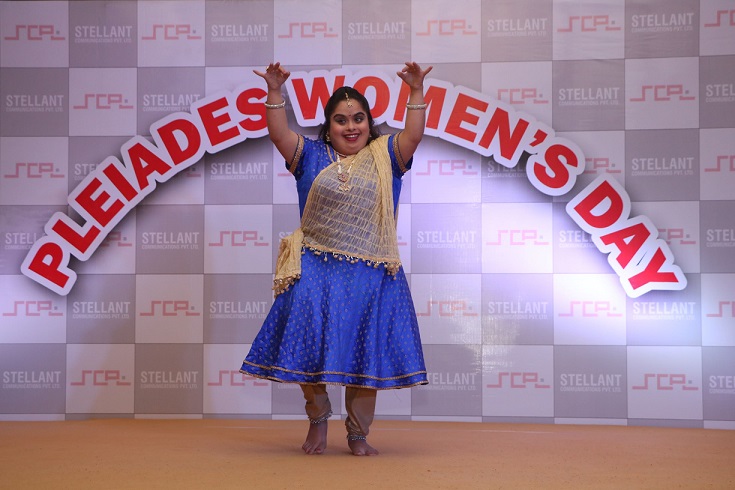 By: SNN
Navi Mumbai: Stellant Communications, a PR firm based in Navi Mumbai, celebrated International Women's Day with a difference. Around 120 women were present on the occasion and showcased their products and services.  Pleiades Women's Day, in its seventh year now, is a platform encouraging women entrepreneurship by nurturing talent and enabling women entrepreneurs to gain insights from established entrepreneurs and develop their networks with like-minded women as they grow and scale up their businesses.
The celebration this year was unique in every way with speed networking activity, performances by differently abled women organised by Drzya and ending with a breakthrough Glass Walk activity. The speed networking workshop helped participants get quickly acquainted with each other, facilitated conversations that would ease later interaction and trigger entrepreneurial exchange, and swiftly built empathy and affinity among the would-be fellow entrepreneurs. The endearing performance by differently abled women, overcoming their physical limitations, showcased true grit and will power. Part of the Drzya group, ladies gracefully donned creative hats of dancing and singing and won accolades from the audience for their women power. This was followed by a glass-walk that dared participants to conquer their fears by walking on glass, an activity that left everyone speechless and truly tested the resolve and self-belief of the participants.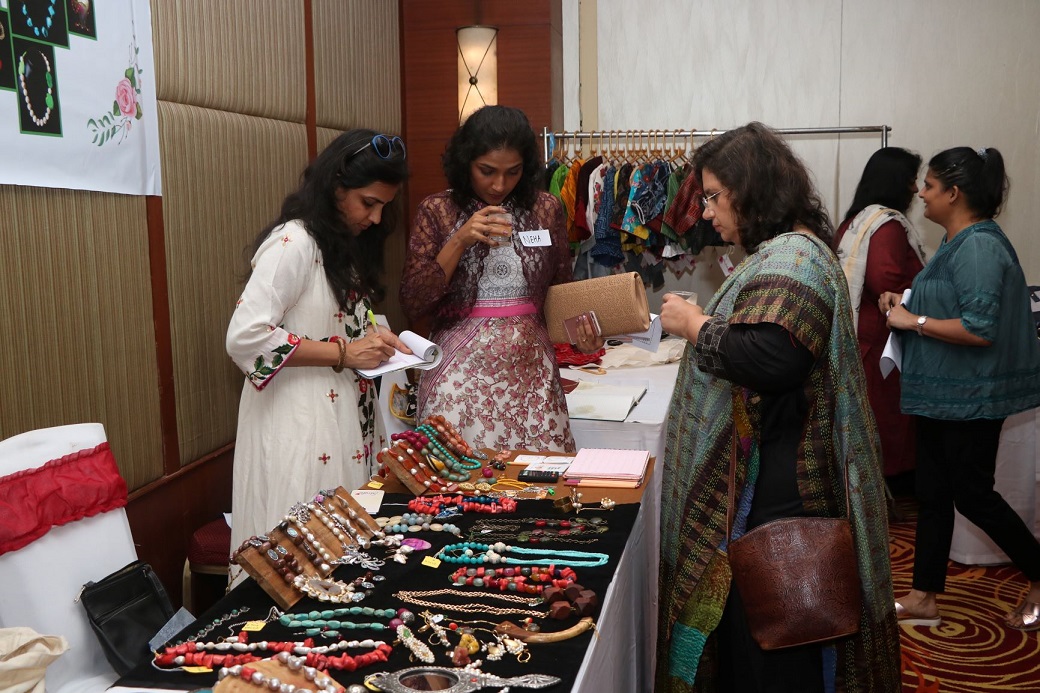 Jasmine Khurana, writer, spoken word performer, said, "For me, Pleiades is a second home I keep going back to. In the last seven years, it has been exhilarating to see women grow from strength to strength every year in their respective fields. I would have silently remained a writer writing from the cocoons of my house had Pleiades and Suhasini not pushed me and planted me on the stage two years back and changed the plot of my life."
Vimala Nandkumar, Chairperson of Shaktii Girls Education Trust, added, "Last year I attended Pleiades where I met amazing ladies some of who showed interest in our work."
Suhasini Ahluwalia Mehta, Director, Stellant Communications, said, "Pleiades Women's Day is a platform for women to encourage the concept of sharing economy through networking and helping each other build on their strengths and scale."
The word Pleiades represents the constellation of seven sisters and the event was coined this name to denote sisterhood, friendship, fun.