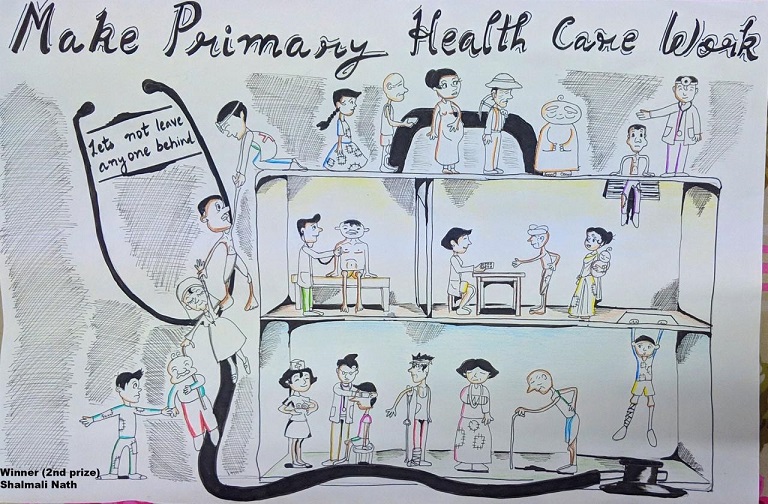 Picture by special arrangement
By: StreeNews Network
Shalmali Nath (20), who is pursuing MBBS (second year) from Kasturba Medical College, Mangalore, has bagged second prize in the over 16 years category in the art competition organised by the World Health Organisation (WHO) South East Asia Regional Office (SEARO) on the theme 'Make primary health care work: Find and include those not getting healthcare". Thinley Penjor, a health worker from Bhutan, won the first prize, while Setyo W. Widodo of Indonesia and Roderico Orfin from WHO SEARO shared the third prize. Shalmali, it is learnt, was the only participant from India.
In her painting, Shalmali shows the various services that are provided by the health care workers. "I showed the first aid box as the health care building where different people, belonging to different sections of society (who I feel need health services and where health services need to be promoted), come to get the routine check ups done, get their health status monitored and acquire knowledge about basic health activities," says Shalmali.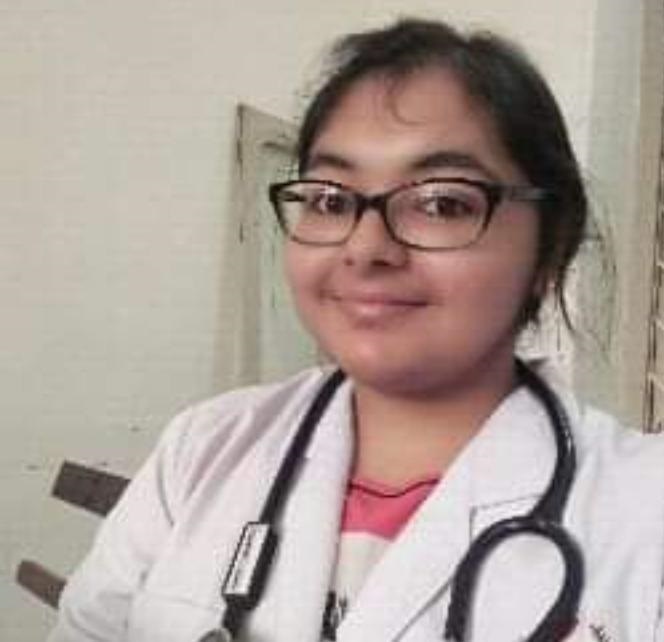 A former student of North Point School, Koperkhairane, Navi Mumbai and Jaipuriar School, Sanpada (Navi Mumbai), Shalmali has been fond of painting and drawing caricatures right from childhood. "My aim is to spread awareness on hygiene, especially during menstruation, amongst women from rural and tribal areas," says Shalmali.
WHO received around 247 entries from 11 countries. In the under 16 years category, Venupama Yethmini Atthapattu from Sri Lanka won the first prize. The second prize is shared by Yasha Shafee Shafeeq and Mariyam Shaarath Shareef, both from Maldives. The third prize is bagged by Tshering Yangzom of Bhutan.
Pic: Shalmali Nath