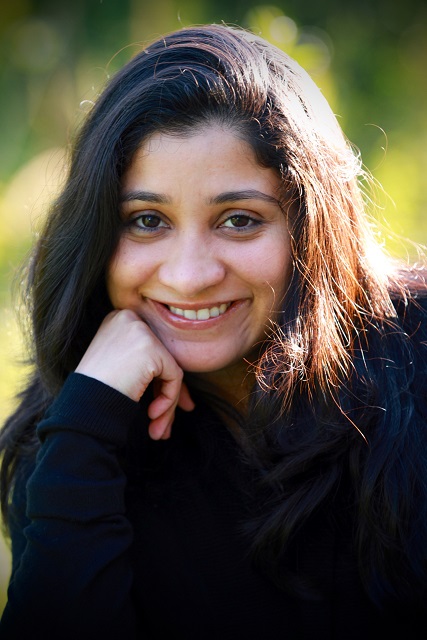 By: StreeNews Network
India is a country dotted with numerous Non-Government Organisations (NGOs), all working for the upliftment of the cause they believe in. A lot of these NGOs silently work for a better India and can create bigger impacts if they are able to connect to the society in a larger way. Likewise, most of the people are not aware of the good work being done by the NGOs and the transparency in the revenue being spent by them for the cause.
Devpriya Bihani (37, Bachelors in Management Studies from the University of Mumbai and MBA from the University of Southampton, UK) felt the need to connect NGOs on a common platform with the society so that they have a wider reach and can make greater impacts in their respective fields. She founded 'The NGO Story', a social initiative, in October, 2018 with an aim to connect the dots between the NGO's and its potential stakeholders in a transparent manner.
"The NGO Story believes in the innate potential of a rising India and the need to bring the NGO's and the public together on the same platform so that there is greater coordination and flow of resources," says Devpriya who aims to connect NGOs with their various stakeholders- donors, corporates, volunteers, social workers or people just wanting to make a difference. Consequently, she also felt the need to create a social media platform where she could bring forth their vision and goals.
Providing detailed information about NGOs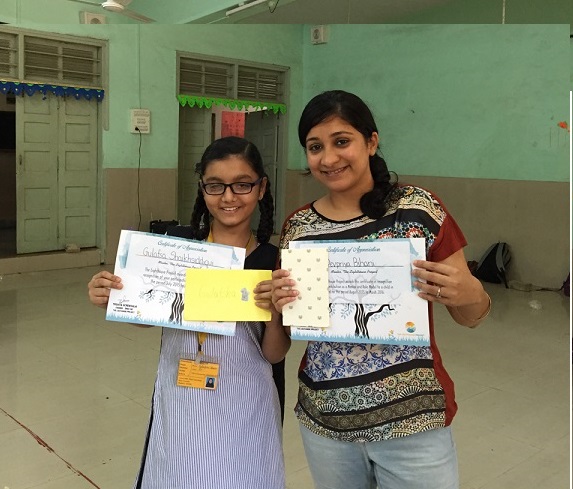 The NGO Story researches and works in depth with each of the NGO hosted in their stories with the focal objective of creating more awareness about the different causes, and enabling a transparent communication channel between the NGO's and their potential benefactors. "It is our endeavour to highlight and bring forth the story behind each NGO, which will encapsulate their struggles and issues, their needs and requirements. There is a personal touch, a humane interaction between NGO's and the general public, whether they are corporates wanting to do CSR or volunteer, donors or people looking out to effectively engage in the social sector. We believe that there is a vast untapped sector, which wants to contribute to this sector but there is lack of a structured platform, through which they can explore their options, read about the NGO's and their causes and decide for themselves where they would like to spend their time and resources," says Devpriya adding that it is more like "a one stop shop for anyone wanting to volunteer, donate, engage or employ from NGO's." The NGO Story provides:
Information about diverse NGOs working for the cause of Education, Environment, Medical aid, Girl Child welfare, Rural welfare, water conservation, sports for the under privileged, skill based centre's for under resourced communities, NGO's supporting Art and culture of Indian, Tribal welfare, Mentoring organisations, Aid and Employment for special needs adults and many other such causes.
"We will also be soon launching our CSR wing in which corporates will be aided and connected with the NGO and cause they believe in. There will be due diligence and intensive research carried out for each NGO," she adds.
The NGO Story will aid in personal and professional capacity each NGO they take under their wing without any bias or preference. This could be in the capacity of trying to connect donors, volunteers or potential employers.
A unique platform
Says Devpriya, "There are a few platforms which help aid in connecting volunteers to different organisations but there is no structured platform or website which brings forth the stories of NGO's in an unbiased and transparent manner. The NGO Story does not work for a particular NGO and hence is able to write about them in an unbiased manner. It aims to get on one platform, information about NGO's to the public." The main goal, she stresses, "is to make a bigger impact, a grander story for each NGO under our wing such that there is greater awareness amongst the public and subsequently making NGO's more sustainable for the future."
In addition, recent events and urgent requirements of NGOs are also highlighted in the social media. "We have already created some impacts connecting F.C. Mumbaikars, a club for underprivileged girls' football to Maersk which is a global logistics company to donate for their cause. We also got donation for Healing Touch, a children's Medical Aid trust and conducted a fund-raising exhibition for Art for Akanksha. We are currently contacting corporates for gainful employment for young adults with special needs from our partner NGO's of Mann and Sadhana school. The NGO Story will thus be using the social media platform to give access to people into each NGO's lives, struggles, achievements and stories," informs Devpriya. "Each NGO under our wing is treated as an individual project by itself," she adds.
Any NGO which has 80G certification can write to Devpriya on  thengostory@gmail.com.
Road ahead
'The NGO Story' which is currently a self-funded and self-managed social initiative by Devpriya, is now planning to scale higher by building a small team and starting the CSR wing to initiate greater impacts in terms of donating and employing from the NGOs. "We are also looking at getting a mentor on board to guide us for future strategy and plan to make 'The NGO Story' a sustainable social venture," says Devpriya. "We are striving to build a brand known for its information and knowledge about diverse NGOs which can be looked at by potential benefactors."
The NGO Story
Founder: Devpriya Bihani
Founded: 2018
Location: Mumbai
Website: www.thengostory.com ( upcoming in June )
Facebook : The NGO Story
Instagram: Thengostory