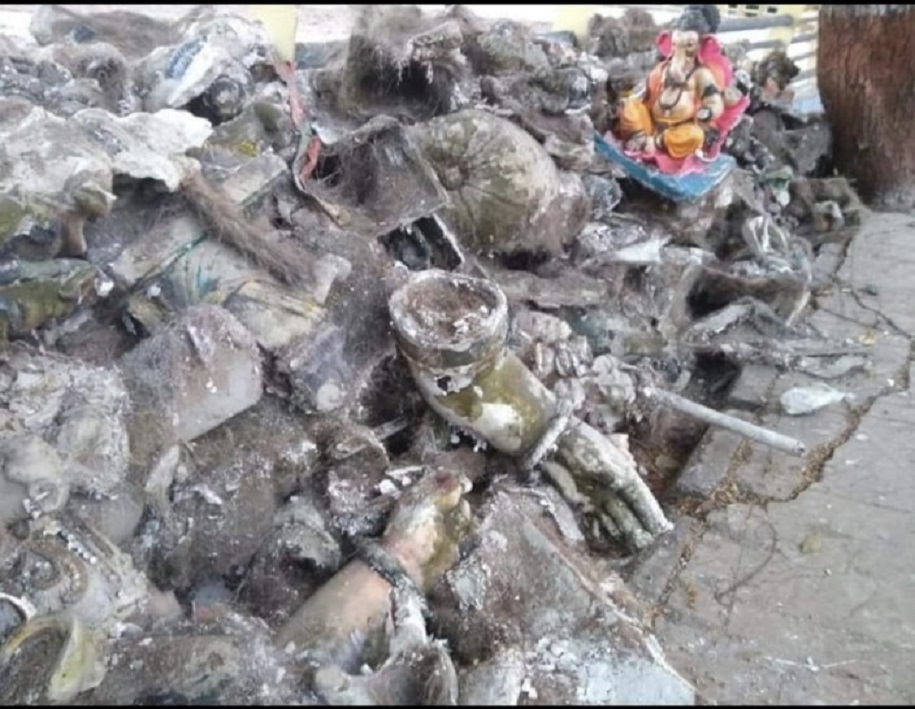 By: Meena R Prashant
Have we ever thought what happens to the idols of Lord Ganesha made of Plaster of Paris (PoP) post-immersion? Such thought-provoking picture landed in my facebook page when a passionate photographer, Parishma Tandon, happened to visit a holding pond in Navi Mumbai. The site gave her goose bumps. While cleaning and desilting the holding pond, as part of the pre-monsoon drive, the civic body came across kilograms of undissolved parts of the elephant god.
In her Facebook post, Parishma wrote "People please opt for eco-friendly Ganesha this year. We owe it to our God!"
The pictures shared by her are seriously thought-provoking. Speaking to StreeNews, Parishma said, "How much can authorities do when the PoP idols don't degrade biologically. I really want people to use eco-friendly Ganapati idols instead of PoP ones," says the nature lover.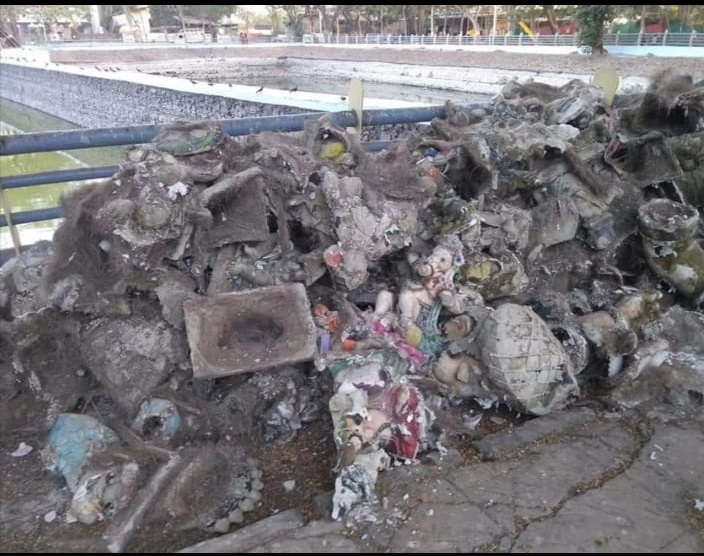 "I believe in community building festivals. Festivals like Ganesh Utsav do a wonderful job of making us aware of our neighbours and community. They help in building a bond amongst the members around. Bust the festival organisers should also take the moral responsibility of conserving their community and surroundings. In earlier times, we adopted the PoP idols as convenience, but now after knowing the wide scale ecological impacts of these practices, it is time to revert to the old school eco-friendly versions which might not be convenient but help our nature," she asserts.
Arti Chauhan, an activist from Navi Mumbai, who has been spreading awareness about eco-friendly Ganeshas, says, "Sadu mitti or clay idols are expensive and hence many people opt for idols made of PoP". As an alternative she says, "People should come out with other ideas like idols made from cow dunk, sand etc. and use natural colours which are eco-friendly."
As responsible citizens, it is now time that we adopt eco-friendly practices and what can be the better time than starting with Ganesha festival itself which is starting from 2nd September this year.
Picture courtesy: Parishma Tandon