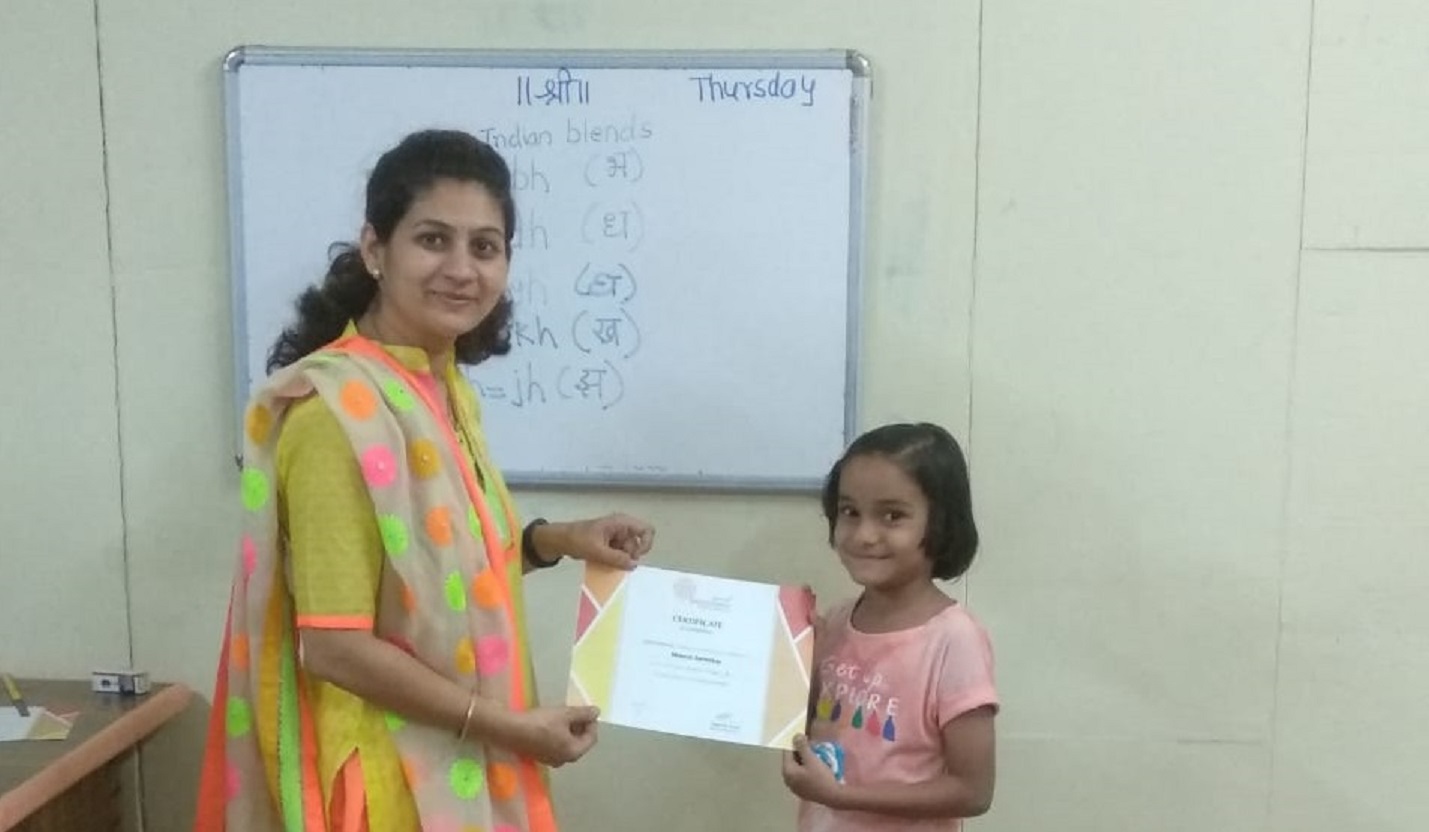 By: StreeNews Network
Many students in India are quite weak at English pronunciation, reading skills, and have spelling issues and grammatical errors. This creates discomfort for studies and directly impacts their academic performance.
Chetna Kiran Karwa (42) also found it disturbing to see her 7-year-old child, Vedaant, struggle with basic English words. "I noticed that he was not able to apply the combinations of vowels and consonants of English language. Hence, the proportion of spelling mistakes was more and I could clearly observe him losing interests with his books," she says. What unnerved her more was to see him making excuses to study. "As a mom, it was frustrating," she adds but she didn't give up and started checking the school syllabus of grade 1. She was surprised to that there were no exercise for word formation and the children were expected to develop it on their own and read fluently. This was in 2009.
However, not the one to give up so easily, Chetna started searching for something that would support her kid's situation. She came across few videos and articles and certain assignments defining the concept of phonics and application of it to form words. "That was of great help to us. Me and my kid started regularly practicing those methods. I could see improvements at his spelling formations. Most importantly, he geared up his interest at studies and reading story books as well," says Chetna who was delighted to see marked improvement in his writing and reading speed as well.
Within a year, her son was completing his studies on his own and had become, as she says happily, "an independent boy". She started sharing her experience with her friends whose kids were of the same age and was surprised to find that this was the prime issue with their kids too.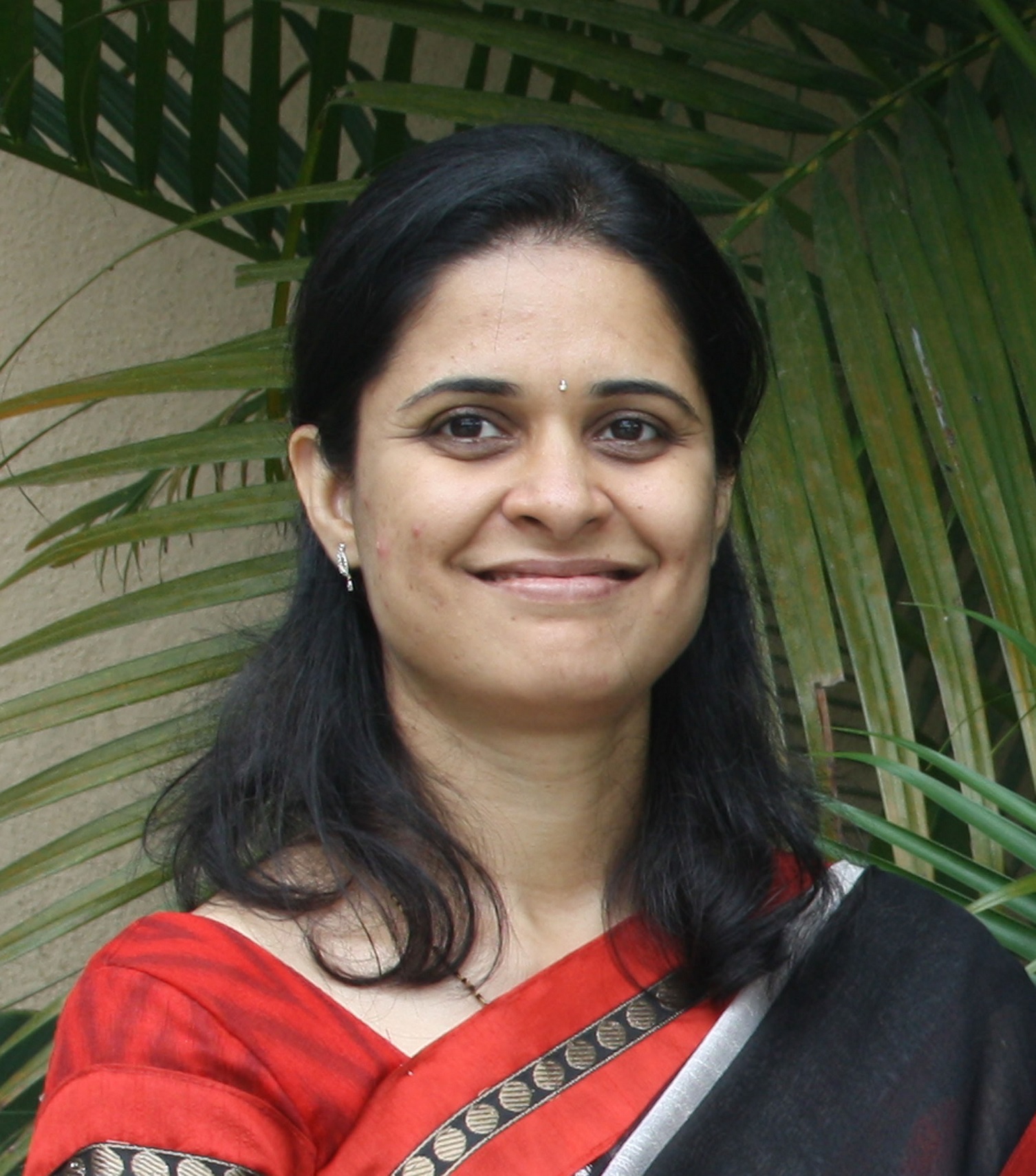 Chetna Karwa
Eager to help other kids as well, Chetna took up the task of formatting it as a module and serving it to the kids in a way that any child of any board and any medium would be able to take up these practices and follow them effortlessly. Finally, the raw manual was developed by the end of 2010 and with the support of her husband, family members and a few friends, she launched her first course and her venture 'Spell-O-Phonics' in June 2011 with a batch of 5 students including her younger son, Aaditya in the batch.
Hurdle on the way
Initially, awareness was the mega challenge for Chetna as phonics was an upcoming stream of primary education in the first decade of millennium. "To make people listen to this need of knowing phonics applicable to spelling formation is the biggest challenge till date. It is misinterpreted that phonics is not needed once the child is done with his kindergartens/pre-primary schools," she points out.
Another challenge which she continues to face till date is to enrol capable homemaker women to be part of this mission. "They have a good scope to enhance and practice the inter-personal soft skills and warmth with children. Also, the multi-management skill which is a biggest boon to this gender is being utilized pursuing this career of a part-time educator or a centre head. We avail this platform for all those women who have an urge to develop their professional version and earn a fair source of income with their basic in-built potentials," says Chetna.
However, the urge of giving simple techniques to kids and making their study time interesting and watching them live their age is the biggest motivating factor and inspires her to run this activity.
Constructing spellings over the base of phonics
'Spell-O-Phonics', which is the name of her venture, "means constructing spellings over the base of phonics. The design and module of it took all of 2010 and the execution began from June 2011," informs Chetna.
Through this venture, she aims to enhance the spelling formation skills of the students and help them read English effectively which shall retain their interest at studies and directly boost their academic performance.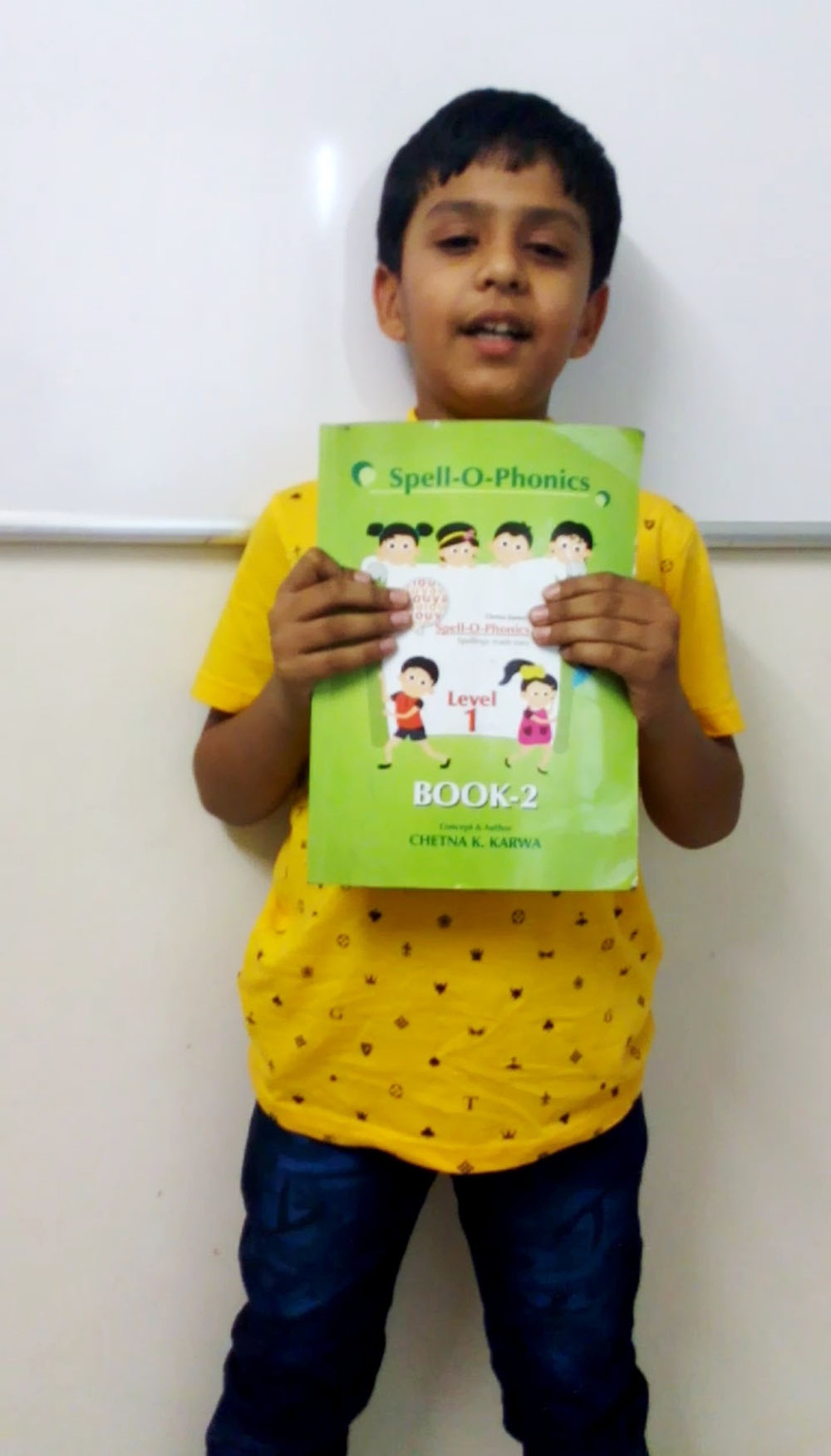 Says Chetna, "We have developed our module through the concept of innovative, modern and multi-sensory method of phonics education, well-known as "Synthetic Phonics". Synthetic Phonics is a method of teaching children to pronounce and read to form English spellings. Teaching letters and sounds and blend the sounds (synthesise) leading to spelling formation.
At 'Spell-O-Phonics', students are taught English word building in most simple and structured ways. "We are determined to serve this skill based non-academic education to the students of English and non-English mediums. We are well-known as a well-studied and updated institute in Phonics and spelling formation skills. We have our in-house study material to refer and guide the students," she adds.
Sharing an example of a student from a reputed CBSC board school, Chetna says, "Around October 2016, Mr. & Mrs. Jain, residents of Nashik approached me for their younger son, Vishwa (names changed), who was in grade 5 then. He was a below average performer at academics; a typical back-bencher, labelled as non-attentive and mischievous. Being the youngest, he was always compared to his elder brother who scored 90+ at almost all levels." His major issue, says Chetna, was he could barely read 4-digit words and bigger words and hence could not learn the notes. This was real dis-heartening. But, the best part about Vishwa was he was topper in Maths always; a great football player in school team. But an under-estimated student at academics.
"It was a challenge for us to train him taking care of his psychology as he was over-age for Level 1." Vishwa was sincere and regular at phonics classes. "His hard work and our trust on him gave him hopes of coping up with spellings. As the course proceeded in 10th week, we started noticing developments with Vishwa. He had started framing basic 4-5 lettered words independently and pronouncing them rightly. Also, he developed interest in reading various story books provided by us and attempted his best to read and understand at the same time. He completed his Level 1 course in March 2017 and appeared for his grade 5 exams at school. His parents met me and informed that this was his very first year of appearing hassle-free exams and he could attempt 50% questions as he was able to read and study well," informs Chetna for whom this was one of the most fulfilling moments.
After summer breaks, Vishwa continued for level 2 and groomed himself so well to face his academic challenges. Not only is he coping them up, also he is doing fabulously at reading and word building.
Different levels
Spell-O-Phonics has designed the course in 2 levels. Level 1 serves the students of grade 1 to grade 3. Level 2 serves the students of grade 4 to grade 6 wherein the critical sound formations are taught.
"We have recently developed an in-house training & development section (from 2016) for our educators and centre heads as that's the prime need of company now for expansion purpose. We train and guide our staff for course contents and sales," says Chetna.
A unique concept
"We are an upcoming and unique concept of teaching English Phonics and spelling formation techniques. We at Spell-O-Phonics Inc., serve the students of 1st std to 6th std from all boards, English medium and non-English medium schools," informs Chetna. They have coached 300+ students since 2011 at their Nashik centre and have recently expanded across 3 more cities in Maharashtra serving 100 students per year.
Grooming children for basic phonics
Generally, phonics education is served to the age group of 2+ to 5 years kids. At this age they learn to pronounce the name and sound of the letters of English alphabet. The next step they are introduced is to make 3 and 4 letters words. That's it and done! Any kid would easily survive this stage as the vocabulary needed is very basic.  So, the phonics educators and schools and parents think that's enough for their child and phonics is done. Here, the phonics industry completes their task.
The main part begins at grade 1 where in the child is suddenly expected to read a sentence, write 5 to 7 letter words and pronounce them properly. Certainly, 92% to 95% kids aren't able to cope up with this change of gears and they get a setback. Majority parents get upset and fail to understand the reason behind it.
That's where Spell-O-Phonics takes up the ownership, says Chetna with a smile. At level 1, they groom the child for basic phonics and teach them various sound formations which help them to construct spellings effortlessly; at a very good speed which hooks up their personal interest and kicks their confidence of making up to the speed of their academic classrooms. These methods support to improve their pronunciations, writing speed and memory retention at parallel scale. Once they are taught the basic sound formulas, they are independent enough to build any random word and read it.
At level 2, the students are trained to form complicated word formats using silent consonants, double sounds of few consonants, using appropriate suffixes for verbs, adjectives; punctuation are introduced and practiced in depth for reading purpose. The entire focus is to sharpen the lingual tools of the students to face the competitive world of academics with ease and joy. The indirect benefits the child gets is the justice of time to participate at the other activities-hobbies of his/her age.
Team size and future plan
Currently, a team of 8 well trained and empathetic educators serving in 4 centres of Maharashtra at Nashik-Sangamner-Jalgaon-Aurangabad, 'Spell-O-Phonics' is planning to start their centres at Pune and Amravati from October 2019.
"We look forward to serve 1500 students per year in Maharashtra through our upcoming 40 centres in various towns and cities. As women empowerment/entrepreneurship is my core passion; we serve this opportunity to the eligible women who wish to join us as centre-heads/educators with minimum investments of their time and earn a fair share of personal income to manage their lifestyle. We also plan to reach towns, institutions/coaching classes and state board schools where the students take this opportunity to update themselves at the core age itself and rise up from the inferiority complex of English language," stresses Chetna.
Spell-O-Phonics Inc.
Founder: Chetna Kiran Karwa
Founded: Year 2011
Location: Nashik
E-mail: spellophonics.inc@gmail.com
Facebook: www.facebook.com/spellophonics/