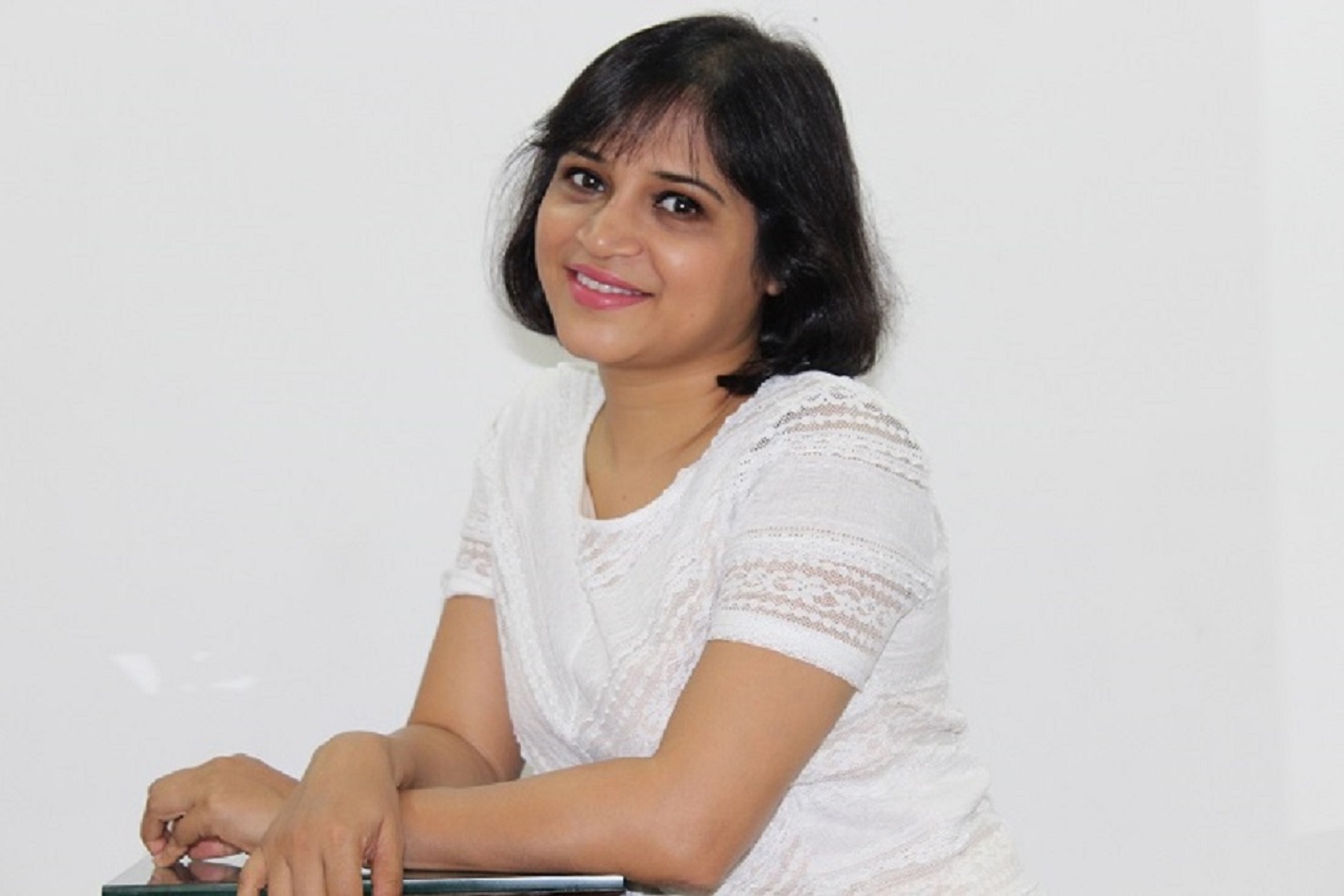 By: Streenews Network
Hema (name changed) had major financial issues. She was struggling to clear her debts and was working for a meagre salary. However, she didn't have the courage to either change her job or ask for a decent raise. She had self-esteem issues and feared loss all the time. After attending a workshop on 'Money and Consciousness', Hema's life changed remarkably. In a span of just 6 months, Hema got a good raise in her salary and is taking care of two families (parents and in-laws); has bought an apartment, and most importantly, is absolutely stress free.
Naina (name changed) had issues in dealing with her anger. Due to her rage she lost a lot of friends and relatives. Her spouse was struggling to cope with her anger. Naina attended a 21 days' online workshop on 'Mirror Work' and a full day workshop on 'Loving thyself'. This helped her calm down and look at things in a relaxed manner. Today, Naina is a happy person and does her meditations and affirmations religiously.
Both ladies faced different issues in their life but their mentor and trainer is same- Anupama Balivada, a Certified Heal Your Life Workshop Leader who believes in helping people across the world to love themselves and heal their lives and become the better versions of themselves.
"My aim is to inspire, guide, help and support people who are wanting to find a way out of the complicated situations in their life and become happy individuals leading a better life," says Anupama.

Early years
Anupama went through a lot of ups and downs in her life: A disturbed childhood, broken relationship, failures and divorce. "My son was just 5 years old when I got divorced," recalls Anupama. It was the most traumatic phase in her life. "I lost trust in people and became a loner," she says.
"Divorce changed me as a person. From a kind, amicable and loving soul, I changed to a rude and angry person. I never realised this, but my family and friends were facing the brunt due to this change in my attitude," says Anupama who refused to seek help from any counsellor or healer. "I always felt that I am a strong and independent woman and can deal with any situation all by myself. I felt I was educated enough to work and take care of my son and I needed no help or emotional support."
She struggled with her feelings and emotions for 5 long years. One day, her elder sister, who was immensely worried about her, gifted her a book written by Louise Hay titled "You can heal your life". The book helped in changing her perspective towards life.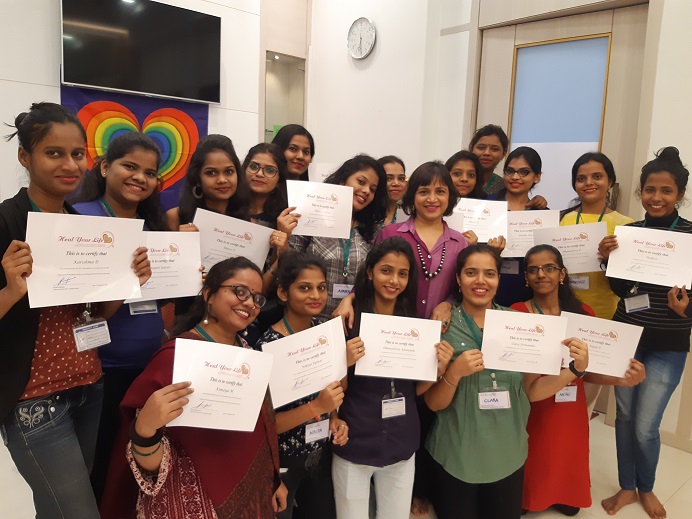 "I read it innumerable times and followed it word by word," she says. There was a positive transformation in her and the family got their chirpy and bubbly Anupama back, who now decided to get certified as a Heal Your Life Leader (Heart Inspired, USA and ISRA, India) and help people like her, who have lost hope in life, who are directionless, have no trust, do not believe in love, even people who are happy but many a times clueless and need some positive validations.
She founded 'Rise with Anupama' (meaning Rise to Excellence) in December, 2018 in Mumbai with an aim to help people realise the value of life and live in the present moment in completeness.
Helping people heal by loving themselves
Anupama tries to help people by making them realize their full potential either through one-to-one counselling at her workspace or through workshops.
"My workshops primarily emphasize on loving thyself and opening the doors to self-acceptance," stresses Anupama. The workshops are mostly based on the transformational model. "The exercises are designed to energize the person as a whole — mind, body and spirit. In our workshops we create learning conditions where participants are made to think, reflect, recognize grey areas, identify changes, let go of the past and move on," she adds.
The participants get an insight of the barriers that have been blocking them from moving forward in life and have held them for years. They are able to see an underlying shift in their outlook towards themselves, their relationships, work, career, finances, society and many such areas. They are able to drop their old self and emerge as confident individuals.
"We use powerful tools such as visualizations, guided meditations and affirmations to bring in the transformation within us."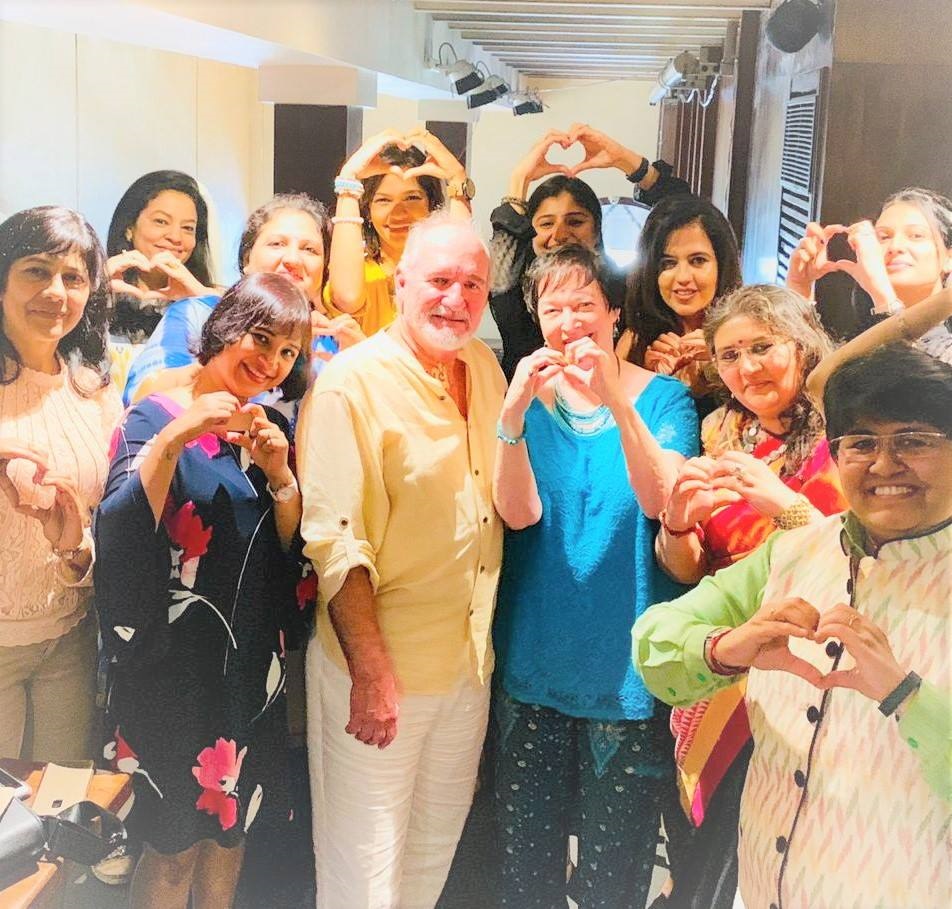 Anupama with her gurus-Rick, Patricia,Sneha and Shashank
The workshops are structured with gently designed programmes that can benefit every individual, irrespective of age, gender, physical conditions, culture, nationality, roles or responsibilities. "Anyone would benefit by realizing what their real power and potential is, what wisdom and strengths they hold and how they can continue to expand it," says Anupama. "It is about living a life of joy, happiness, prosperity and health every moment. It is about living in the moment with complete acceptance."
Anupama conducts workshops every month and the batch size ranges from 6 to 24. "Workshops for teenagers (14-20 years) are conducted on a weekly basis for 2 months (Sundays for 2 hours).," informs Anupama while adults (21 years and more) can attend any workshop based on their requirement or ask for one-to-one counselling sessions.
Future plan
Focus on children: "I often feel how beneficial it would be if these topics and subjects were taught in school from the very first grade. If, as a child I was told that our thoughts create our reality or what we think becomes true for us, I would have always refrained from talking and thinking negative," says Anupama who desires to teach children how to have self-esteem and self-worth and loving relationships.
Help women become emotionally strong: Anupama's greatest desire is to help bring in positive transformation in all those women who need emotional support, but cannot afford counsellors or trainings.
"I feel they are extremely courageous individuals who are leading their life fearless with no backup, no family to support and no finances. I wish to be their ears, I wish to stand with them hand in hand, and be that force in their life who can help them bring out their true potential and work towards their passion and ultimately lead a blissful life," says Anupama who wishes to conduct free workshops for them which will enable them in the process of change. "I wish to ignite that spark in them and guide them towards a brighter life with the help of my workshops."
Rise with Anupama
Founder: Anupama Balivada
Founded: December 2018
Location: Mumbai
Website: www.risewithanupama.com
Facebook:
https://www.facebook.com/risewithanupama/?modal=admin_todo_tour