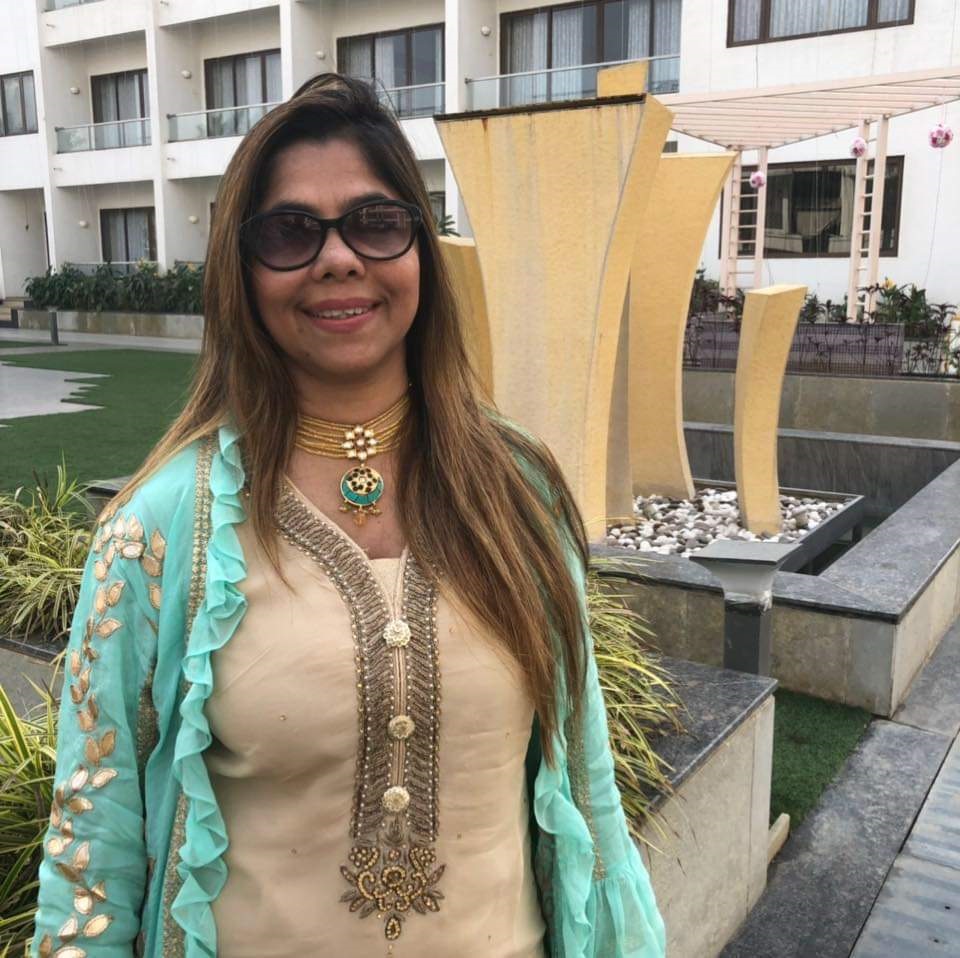 "At the end of the day it's not about what you have or even what you have accomplished, it is about who you have lifted up, who you have made better. It is about what you have given back"- Denzel Washington, American actor, director and producer
Like Denzel Washington, Heena Shah upholds similar philosophy- a belief which she has been nurturing right from childhood. "I have always believed in giving back to society in whatever way I can. My new social enterprise, 'Hena Designs' is a venture for a cause. As a designer, I always wanted to use the power of my fascinating designs as a tool to support causes which are close to my heart. At Hena Designs, 90% of the proceeds will go to Hena Happiness Foundation which works for the education and healthcare of little angels and 10% will go to the artisans who make the dream possible," she stresses. Moreover, this will also give a sense of satisfaction to the gorgeous women donning style statements from 'Hena Designs' as they too become a part of social movement that empowers both makers and wearers.
Love for designing
Born and brought up in Kolkatta, Heena had a natural flair for designing right from childhood. "Since childhood the only love and passion I had was for paper, colours and brushes," she says. She would design her own clothes and always loved wearing her own style. "I would buy cloth material, laces, matching buttons all by myself and would sketch the design on a paper for the tailor to understand what exactly I had in mind," she recalls.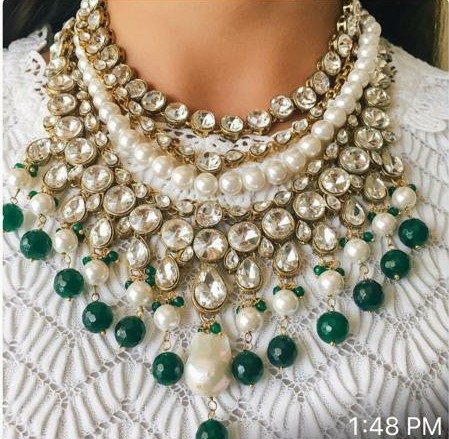 Heena learned the nuances of business from her father, with whom she spent most of the time after coming back from school. "I would go straight to his office from school and would stay till the evening with him," she recalls. The family shifted to Mumbai when Heena was in her High School. "I knew creating and wearing my own creation was something which I was always proud of," says Heena who decided to take up a course in fashion designing from Nirmala Niketan and Sophia while pursuing B.Com.
Her entrepreneur journey started at the age of 19 when she did her first exhibition of designer outfits with 100 styles sold. "These were sold in an hours' time and with orders of 250 pieces," recalls Heena.
However, before she could take her passion forward in all earnestness, Heena got married at the age of 19 and donned the role of a home maker and later the mother of two adorable children. Her love for designs and colours, however, did not fade away and she got enrolled for jewellery designing course at Neeta Bhonsle Academy where she won the national award for designing a hair broach from World Gold Council. "This was the happiest moment for me and I was indeed on top of the world," says Heena with a sense of satisfaction.
Her husband had to move to Surat for his business and Heena stayed back in Mumbai with the children. "The decision was by choice and I chose the path of a home maker, which is the toughest yet the most satisfying journey," she says. Her love for designing continued and she started putting all her designs on paper and even learnt designing on computer with the hope that one day she will get a chance to live her dreams.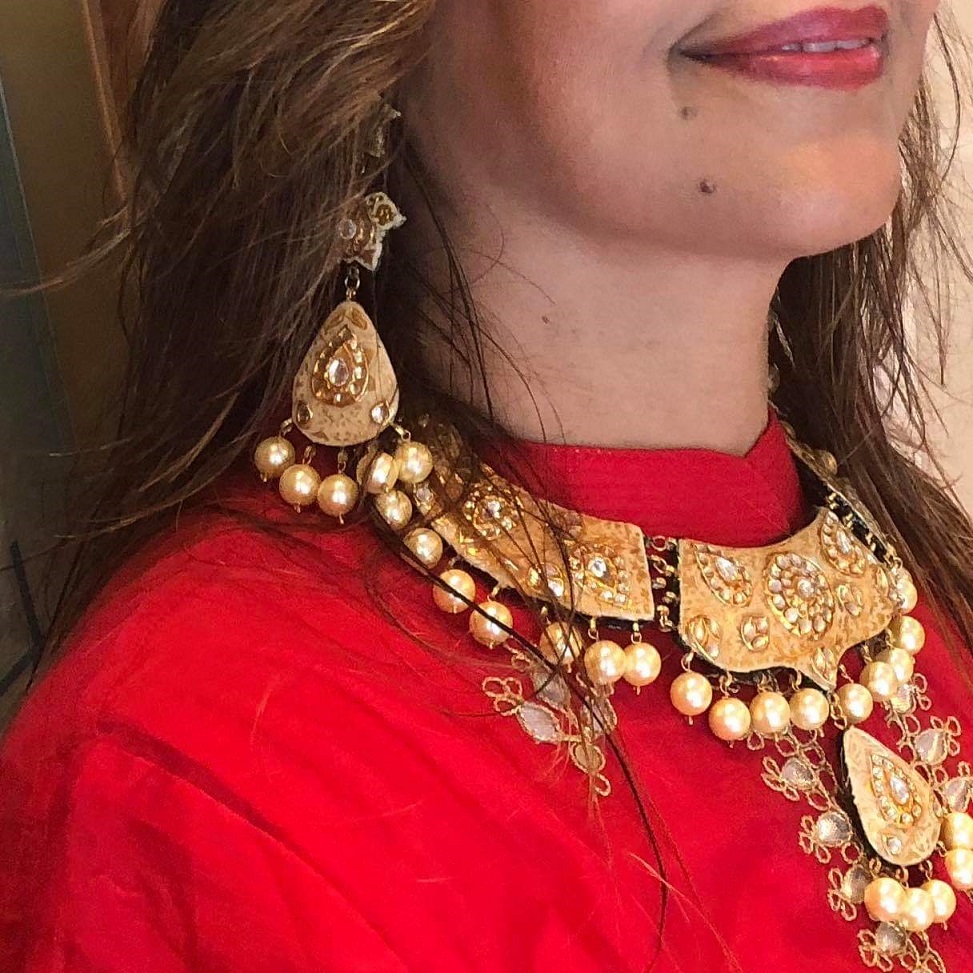 An entrepreneur in the making
In 2010, when both her children were grown up and had found their calling, Heena along with her friend, started their own venture 'Arsya'- handcrafted semi-precious stone and bead jewelleries. The aim was to promote rural arts and local artisans who would craft exquisite designs in unique inimitable styles. "We tried to revive the Patwa community, which has been lost and tried to give jobs to the women from this community," says Heena.
The only challenge I faced was woman and their love for real jewellery, says Heena. But she turned this challenge as an opportunity to design and create jewellery which looked real with an affordable pricing. "My inspiration has always been a Happy Woman looking at the mirror and admiring herself so when I design my collection it is always for a woman who believes in herself and enjoys being loved," adds Heena.
However, with absolutely no practical knowledge, it was difficult to understand the do's and don'ts of running a business. Heena was chosen for the certificate course in Management and Leadership skills conducted by ISB in collaboration with Goldman Sachs. Here too, challenges were immense. Firstly, admission into this course was not easy. She went through a taxing and gruelling admission process and was selected from a large number of applicants from all over the country. Secondly, she also struggled with technology and had to work hard to understand it. But the course gave her a vision, insight and direction that was needed for expanding business.
Gradually, what started out from home, slowly expanded to a store in the heart of South Mumbai and gradually by 2015, 'Arsya' had succeeded in opening three stores in different locations in Mumbai.
"As one of the founders of Arsya Jewellery, today I feel proud to be a part of this 10 years' journey where I brought smile on every woman's face by designing and creating exquisite line of handcrafted jewellery straight from the hands of the artisans," says Heena adding that "If a woman believes in her own self she has the power, ability and skills to conquer the world".
'Hena Designs'- Jewellery designed for a cause
While Arsya, my baby, was growing up at a good pace with happy clientele asking for more, I desired to give back to society. For a nation to progress and scale higher, it is essential that our children are properly educated and properly mentored and guided," says Heena who wishes that no child should be deprived of this basic right due to financial constraints and lack of awareness. With an aim to help children get education and proper guidance, Heena has now launched 'Hena Designs' – Jewellery designed for a cause.
"This is a venture which is designed to live moments, nurture memories and create Magic. Hena Designs is born with a purpose and a dream of bringing magic in the life of wonderful little angels," stresses Heena.
"Every month Hena Design will come out with new designs, signature neckpieces, earrings and rings of semi-precious stones and beads that will be conversation starters allowing the wearer to make a statement and make heads turn," says Heena with a smile. The first in the series is 'I wear happiness' signature statements. "Every season the collection is about believing in happiness and bringing smile on every woman's face."
Customers can choose designs through facebook page as well as through Instagram. "At Hena Designs we create conversation starters inspired by a happy woman who believes in spreading happiness and love by wearing designs straight from the hands of the artisans," says Heena.
The exquisitely designed signature jewelleries will make the wearer happy both because of its uniqueness and for being part of the social movement as 90% of the proceeds will go to Hena Happiness Foundation which works for the education and healthcare of little angels and 10% will go to the artisans who make the dream possible, informs Heena who is greatly inspired by a quote of Winston S. Churchill, "We make a living by what we get. We make a life by what we give".