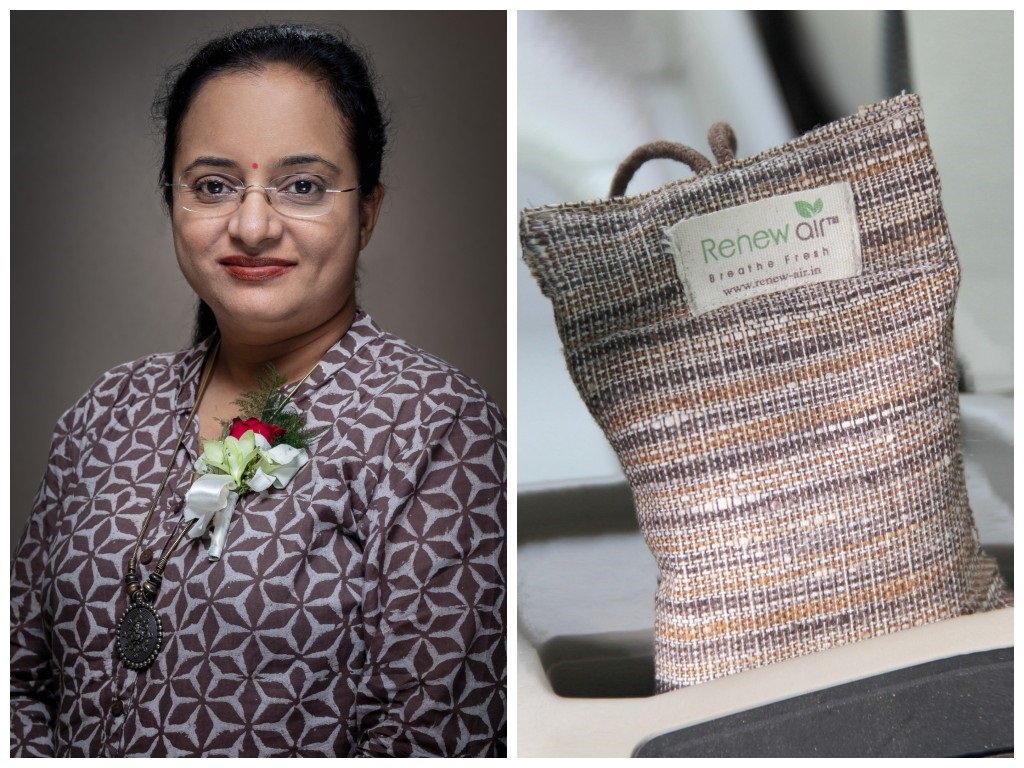 By: StreeNews Network
Right to healthy environment is a fundamental right which is legally recognised by more than 150 countries at national and regional levels. However, in spite of various measures taken by the government, quality of air continues to be poor in most of the countries across the globe. In India too, the scenario is abysmal.
In 2016, a World Health Organisation (WHO) study found that fourteen of the twenty world's most polluted cities belonged to India. Kanpur, in Uttar Pradesh, emerged as the city with the highest PM2.5 level, standing at 173 (17 times higher than the limit set for safety). It is estimated that in 2016, over 9 lakh deaths were caused due to air pollution in India.
Like every environmental conscious citizen, Savitha Rao also finds these statistics alarming. "Poor air quality has detrimental impact on the health and well-being of an individual," she says. Moreover, she asserts, "there is a common belief that indoor air is somehow safe. But this is not really true."
"We eat 3 times a day; drink water 6-7 times a day; we breathe 17000-22000 times a day. Most urban residents these days spend 90% of their day indoors (home, office, vehicle etc.). Indoors we breathe unnatural, often contaminated air, with hardly any nature around us. That is around 10,000 litres of indoor air. All this, without probably giving a second thought to how that air is affecting us. It is actually often the stale and unsafe indoor air that causes mental fatigue, general tiredness, headaches, irritable eyes, sore throat etc.," informs Savitha.

Further, there is general perception that air purifiers with chemical fragrances can solve the problem of indoor air as it is perceived to be an "odour problem". But this is actually alarming as "chemical fragrances are toxic" she adds.
To understand the gravity of the situation and find solution, Savitha started researching on the topic. She realized that for curbing indoor air pollution, people use electric air purifiers. This, however, was a possibility and option only for a few whereas air pollution affects every section of society.
"Electrical devices are generally quite expensive and last a couple of years, at the most, thereby adding to the pile of non-biodegradable waste, which is already choking the planet," she said and decided to find solution that is both planet and pocket friendly.
RenewAir- eco-friendly air purifying solutions
With a team of 3 members, Savitha launched 'Renew Air' in 2018 in Mumbai with an aim to provide a safe, sustainable, and effective air wellness solutions that are healthy for all living beings and the planet.
'Renew Air' has the following products: Himalayan salt lamps; renew air mask; renew air purifier and renew eco fresh bag.
"Each product at 'Renew Air' is eco-friendly when in use and also when disposed. Every element has been carefully crafted; even the cordused is made of cotton. It would have been faster and cheaper to use polyester but we are committed towards protecting environment and hence opt for eco-friendly products only," says Savitha.
RenewAir masks: These eco-friendly masks can be used easily while travelling on road. These are effective and reusable. Each air mask costs Rs. 399
RenewAir purifier bags are filled with 100% activated coconut charcoal (charcoal made from coconut shells and activated with steam) which is incredibly powerful in absorbing pollution. "The process of making coconut charcoal carves away the internal structure of the charcoal particles producing a much higher (internal) surface area. This activated charcoal is used in absorbing odours, indoor pollutants, allergens, and VOC.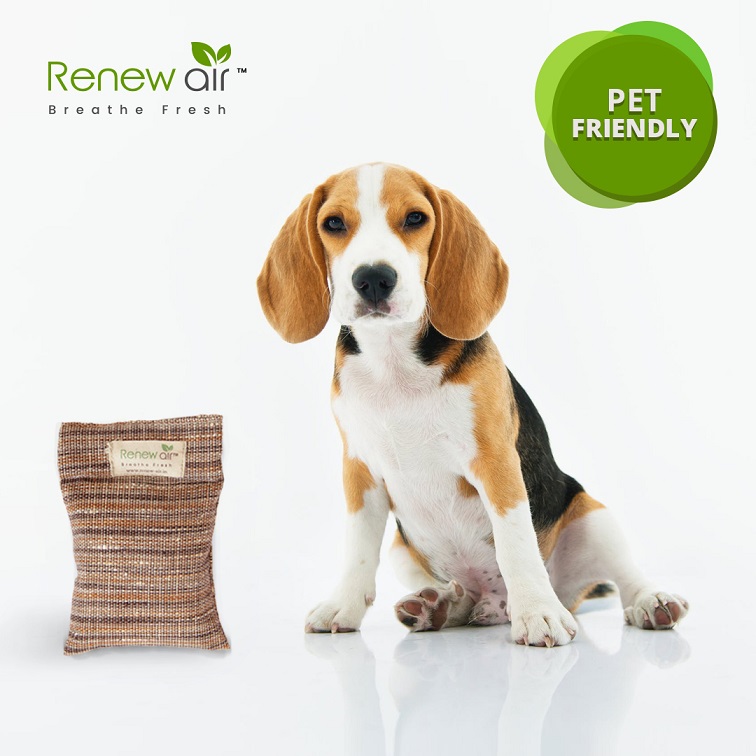 These are crafted from Khadi fabric and are designed to be wholly eco-friendly during use and even when disposed of. These are available in three different sizes:
50 Gram: suitable for Bag packs, shoe rack, gym bag, drawer; set of 2 cost Rs. 399
100 Gram: suitable for cars, bathroom, kitchen, small room, closet, pet area, children area, office cabin, refrigerator; (Rs. 399)
200 Grams: bedroom, drawing room, living area, office. (Rs. 599)
Renew Air Purifier Bags are ozone free, fragrance-free, chemical free, non-toxic portable, eco-friendly, do not release any ions, do not require electricity or repair. These are also safe for kids and pets and last for more than a year.
RenewAir purifier bags can be hung in any area that needs air purification. All it requires is air circulation around the bag so the air can pass through it easily. It works continuously without any replacement. All it requires is recharge in sunlight once in a month for an hour. "The solar energy will recharge the RenewAir bag again, thus making it cost effective," says Savitha. "These can be reused up to two years after which the activated carbon placed inside the bag can be sprinkled in the garden or any greenery to enhance the soil quality. The cloth bags are biodegradable as well," says Savitha hence every purchase will help in creating cleaner air and making the planet breathe better.
The products can be purchased online at https://renewair.in/collections. "Along with the product, we also share information with our customers on what they can do to reduce air pollution. For example, we encourage people to walk, use public transport, car pool instead of always using a vehicle, support tree plantation, reduce non-biodegradable waste, stop using chemical sprays etc.," adds Savitha.
Growth chart and future plan
There has been increasing demand for the eco-friendly RenewAir products. Currently, they are serving clients all across India- Mumbai, NCR, Bangalore, Pune, Surat, Ahmedabad, Hyderabad.
"We are planning to expand the distribution online as well as brick & mortar stores. We are also looking at exports and are in discussions with potential partners in Middle East, Europe and USA," informs Savitha adding that their "mission is to catalyse a sustainable planet and the vision is to be the largest eco-friendly air wellness brand in India."
"At RenewAir, we believe that clean air is a basic right. Every breath of fresh air fills us with energy, health, strength and serenity. We are passionate about sustainability and have dedicated ourselves to making the world a more sustainable, joyous and equitable place. Each one of us must do our bit to #BeatAirPollution. Together we will and together we can," asserts Savitha.
Renew Air
Founder: Savitha Rao
Founded: Year 2018
Location: Mumbai
Website : https://renewair.in
Facebook: