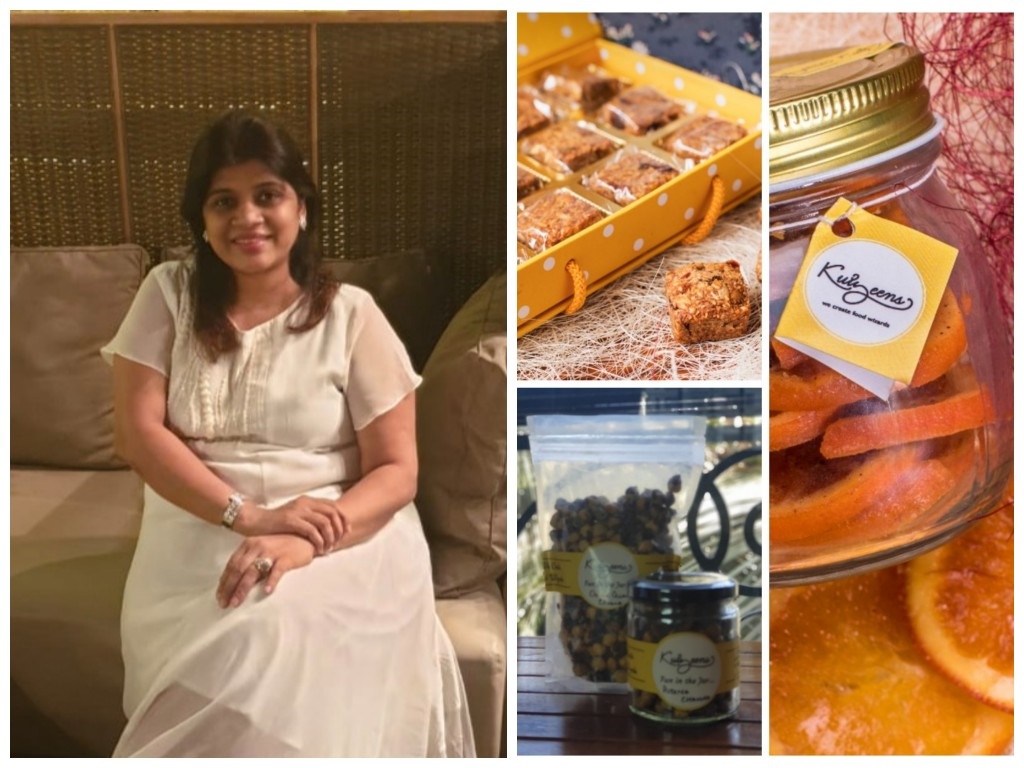 By: StreeNews Network
Meenakshi Jain had never thought she would one day become an entrepreneur and that too in food industry. Born in Siliguri (West Bengal) in 1970, her parents moved to Mumbai when she was just one year old. She did her schooling till 6th standard in Mumbai and later the family shifted to Hisar (Haryana) to look after her ailing grandfather and later shifted to Delhi.
"I was more inclined towards Psychology," says Meenakshi who did her B.A. in Clinical Psychology from Delhi University. However, despite her inclination, on the advice of her parents, Meenakshi joined Fashion Designing Course and opened her own boutique in Delhi. After marriage, she shifted back to Mumbai and here too continued designing apparels for women. However, something was amiss. "Although business was flourishing, inner satisfaction was missing," she adds.
Love for cooking
Not a born chef, Meenakshi discovered her love for cooking when she was in 8th standard. Her mother enrolled her in one of the cooking classes of Tarla Dalal, (renowned Indian chef, food writer) when they had come for vacation in Mumbai to visit her maternal grandparents. She was the youngest student in the batch. Recalling the incident Meenakshi says, "After the class, Tarla ma'am asked me why I had joined the class which was on Italian cuisine?". Her honest reply was, "my mother wanted me to come." She was then asked to note down recipe, which was again a Herculean task for the 11-year-old Meenakshi. As an assignment, Meenakshi was told to create her own recipes and from here bloomed her love for cooking.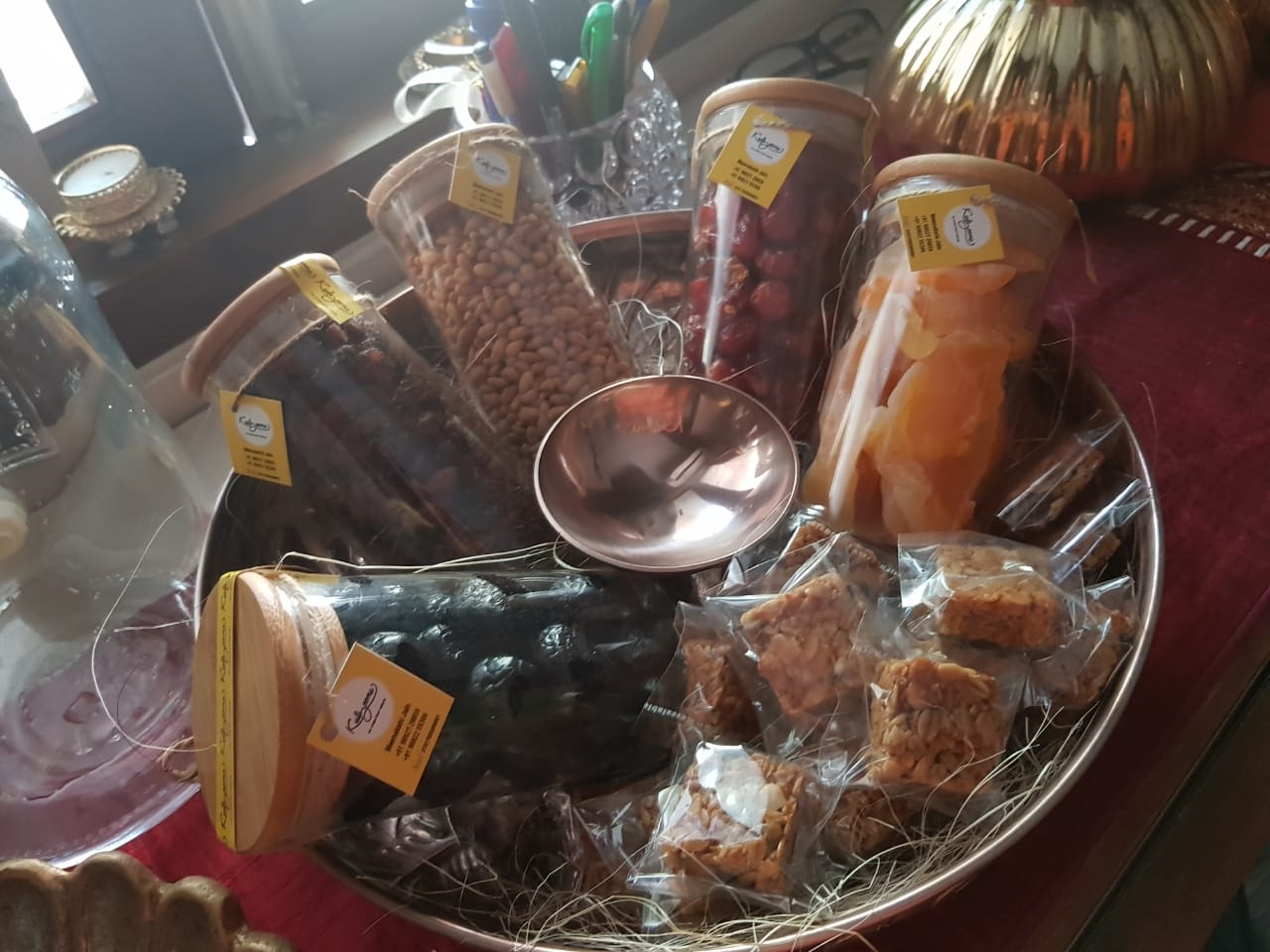 "Since then, I started creating my own recipes and would note down atleast 2-3 new, out of the box, recipes every day. I started doling out new dishes for my family and friends which were highly appreciated," says Meenakshi whose trousseau consisted amongst other things, 5-6 cartons of hand written recipes. However, despite her love for cooking, Meenakshi never felt she should start her own venture in this field.
This talent was, however, tapped six years back, accidentally by her sister, who had come to visit Meenakshi. "I had burnt my hand quite badly and my sister came to see me," she says. While nursing her, she suggested Meenakshi to start taking cooking classes- A suggestion which was vehemently opposed by her. Not paying much heed, Meenakshi's sister, nevertheless, started organising for a cooking class and around 17 enthusiastic women came to learn Mexican cuisine. "In this first, one day workshop, I taught around 19 easy to make Mexican dishes," recalls Meenakshi and the workshop became an instant hit. "My recipes are short, easy to make and most of the ingredients are easily available at home and hence can be easily made by everyone," she adds.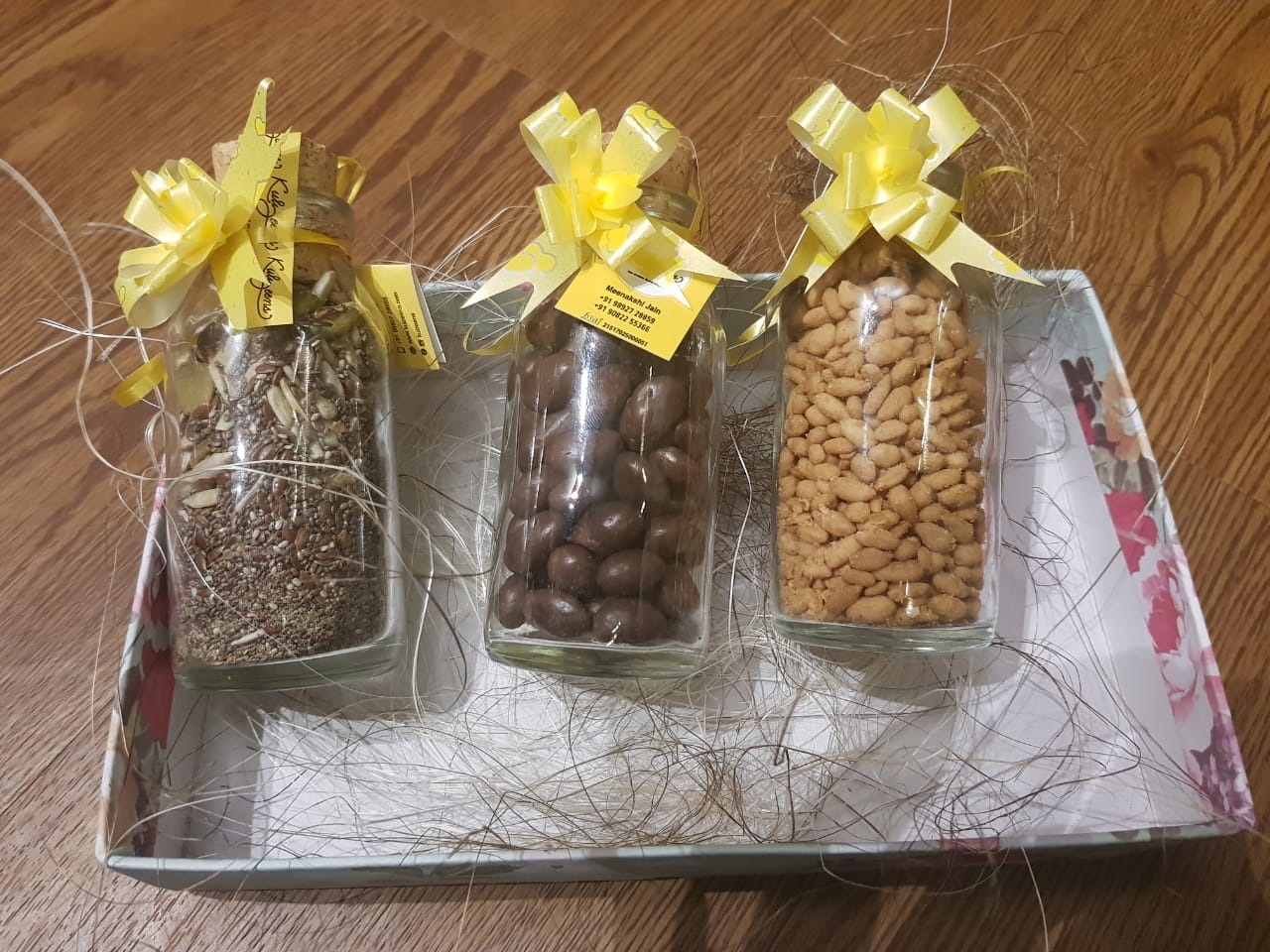 Meenakshi then started conducting cooking classes on various cuisines and presently conducts around 15-20 workshops in a month. "One can learn a variety of soups, healthy salads, Mexican, Italian, Indian and other cuisines in these workshops," she informs.
Kuizeens- where taste meets health
Encouraged by the response for her workshops, Meenakshi decided to do something more. During vacations or festival period when workshops are not conducted, I decided to expand wings and thought of making gift hampers which are healthy yet tasty. Meenakshi started making "candy fruits" which although dehydrated, retain their original taste, texture and colour and do not contain preservatives or food colours.
While, people enjoyed these "candy fruits" and loved the idea of gifting these to their near and dear ones during festivals and other such occasions, Meenakshi had to face a number of challenges: difficulty in finding manpower was one. She also had to travel distances for buying fruits, which was again a challenge as her children (three) were small. She also incurred losses as investment was high. Nevertheless, Meenakshi overcame these obstacles one by one and founded her venture 'Kuizeens' in 2013. "Kuizeens is basically 'cuisine' but as the name of my children start with the letter 'K', I coined this name," says Meenakshi.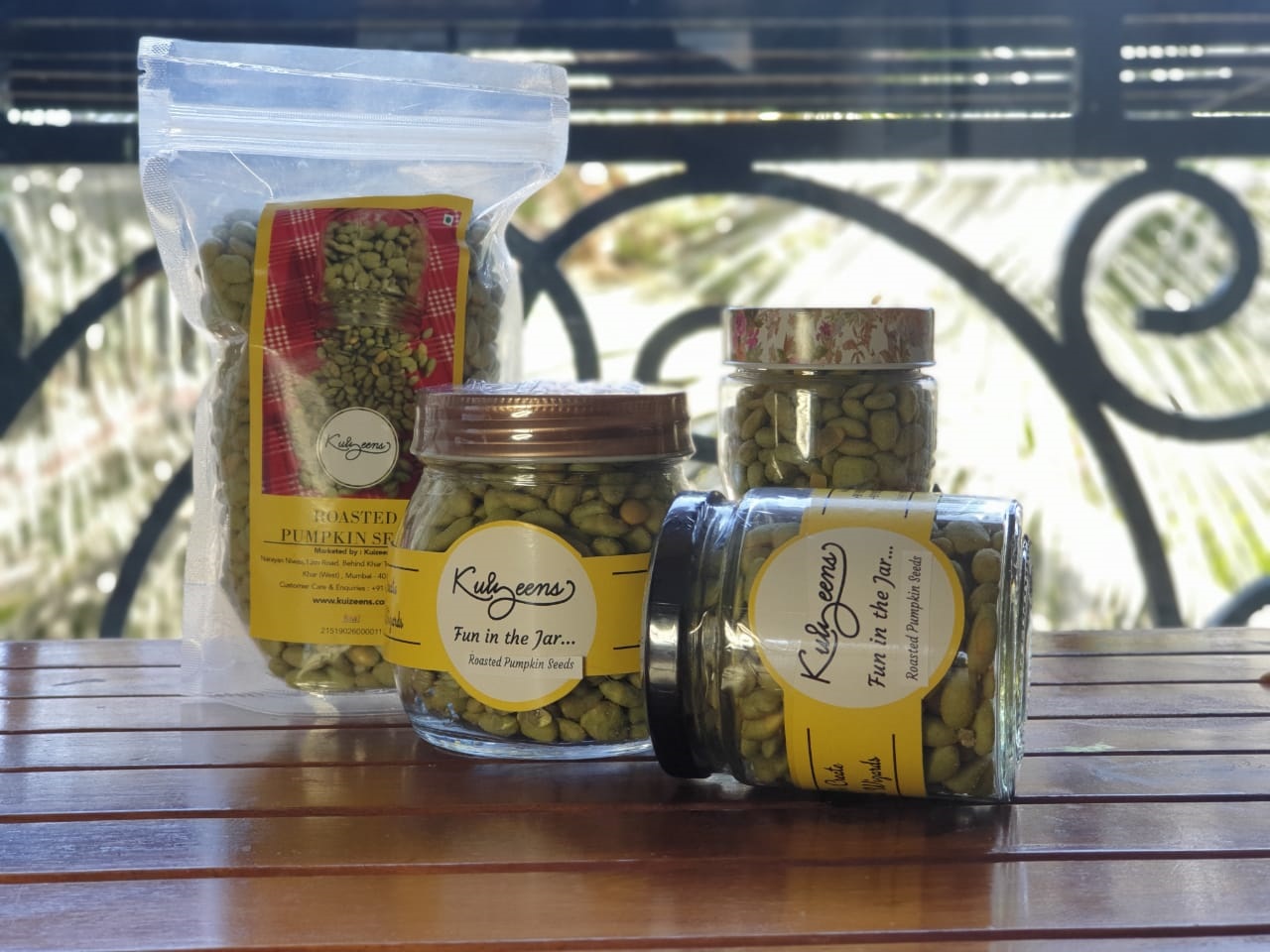 What started off with candy fruits (exotic orange jar, cranberry jar, cherry tomatoes, baby oranges, Berrylicious etc), currently offers an array of tasty treats including mouth freshners, nutritious seeds (mixed sees, roasted sunflower, roasted pumpkin, kadi patta munch etc), Khakras (whole wheat chia seed, til matki, methi masala), Granola bars (nutty fruity bites, California blast, nutty fruity Museli, coffee orange museli), Dry fruit chocolate treats, exotic green tea/coffee (Rose bud, blue pea flower, green coffee) etc.
Kuizeens has also started pre-mixes (Instant, ready to cook) poha, upma, quinoa upma, pancake, Ragi cake and also gravies (red makhani, white Mughlai, Golden, dal makhani, dal tadka, chole, Sambhar, rasam, dal khichdi etc). Also, on the offer are dips (cheesy pesto, Mediterranean dip mix, healthy seed and herb salad mix); soups/pastas. Also available are desserts (kesari kheer, basundi, gulab jamun, brownie, Waffles).
Healthy Noodles
The USP of Kuizeens is its healthy noodles, asserts Meenakshi. "At Kuizeens, we believe in offering healthy food and hence we offer a wide variety of noodles which are not made of 'Maida'," she adds. Available are jowar noodles, bajra, Ragi, spinach wheat, black bean, quinoa, Amarnath, buckwheat and rice noodles.
"Children love noodles and hence at Kuizeens we feel it is essential that we give them noodles which are healthy and nutritious."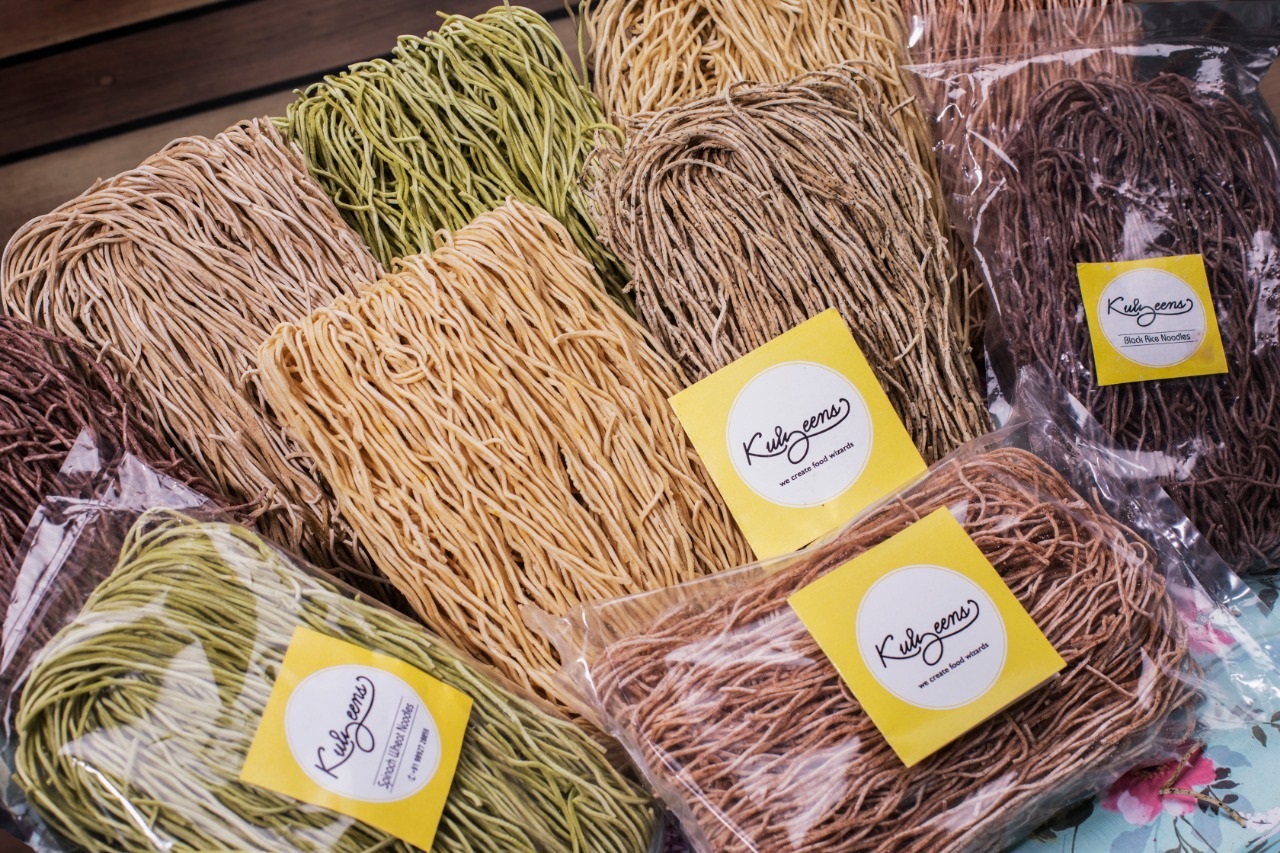 In October, 2018, Kuizeens opened a store at Narayan Niwas Building, ground floor, 13th Road, Khar, Mumbai. Customers can also buy products by placing order through her facebook page or whatsapp. "All the products are properly lab tested," says Meenakshi who is planning to launch Quinoa puffs and Keto noodles very soon.
There is a desire to make 'Kuizeens' products available across the globe and for that talks are going on with some of the online store sites. "We create food wizards and would want everyone to become a part of our healthier, happier lifestyle movement," says Meenakshi.
Kuizeens
Founder: Meenakshi Jain
Founded: 2013
Location: Mumbai
Facebook:
https://www.facebook.com/kuizeens/
Instagram: https://www.instagram.com/p/Bv_dNR8HhmU/?igshid=11q5i3ayzxqdw 
Whatsapp number: 9892728859