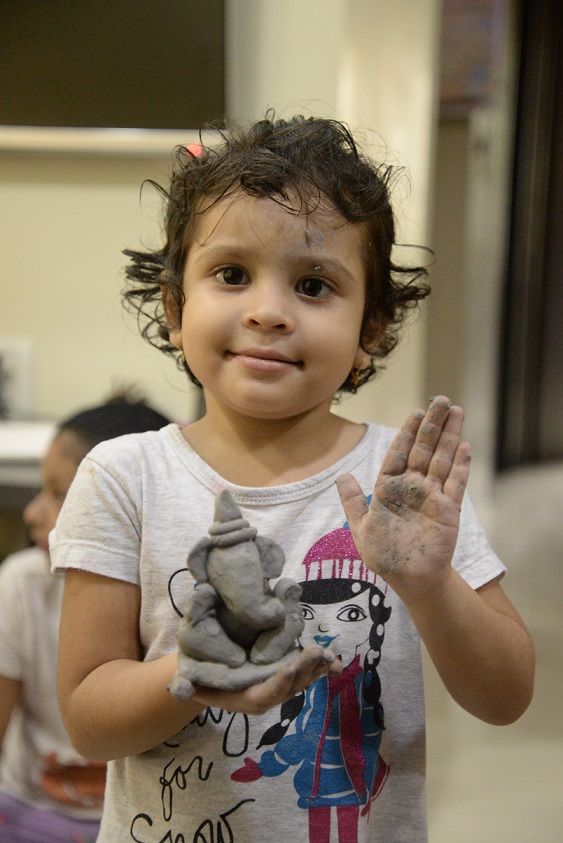 By: Meena R Prashant
Three and a half-year-old Mahek Shah is fully engrossed in giving final touches to her little Ganesha idol. She has been making the little clay idols since morning and appears to be quite pleased with her creativity. She whispers into her mother's ears in Marathi, "mi Red, Blue anni black colour karnar" (I will paint my Ganesha in Red, Blue, and black colours). Mahek is one amongst the many little Eco warriors of Navi Mumbai who are trying to spread awareness on the need to celebrate Eco friendly festivals. Navi Mumbai, like other parts of the country is celebrating Ganesh Utsav, which has started from today, with great zeal, enthusiasm and religious fervour, but the emphasis is more on eco-friendly celebration.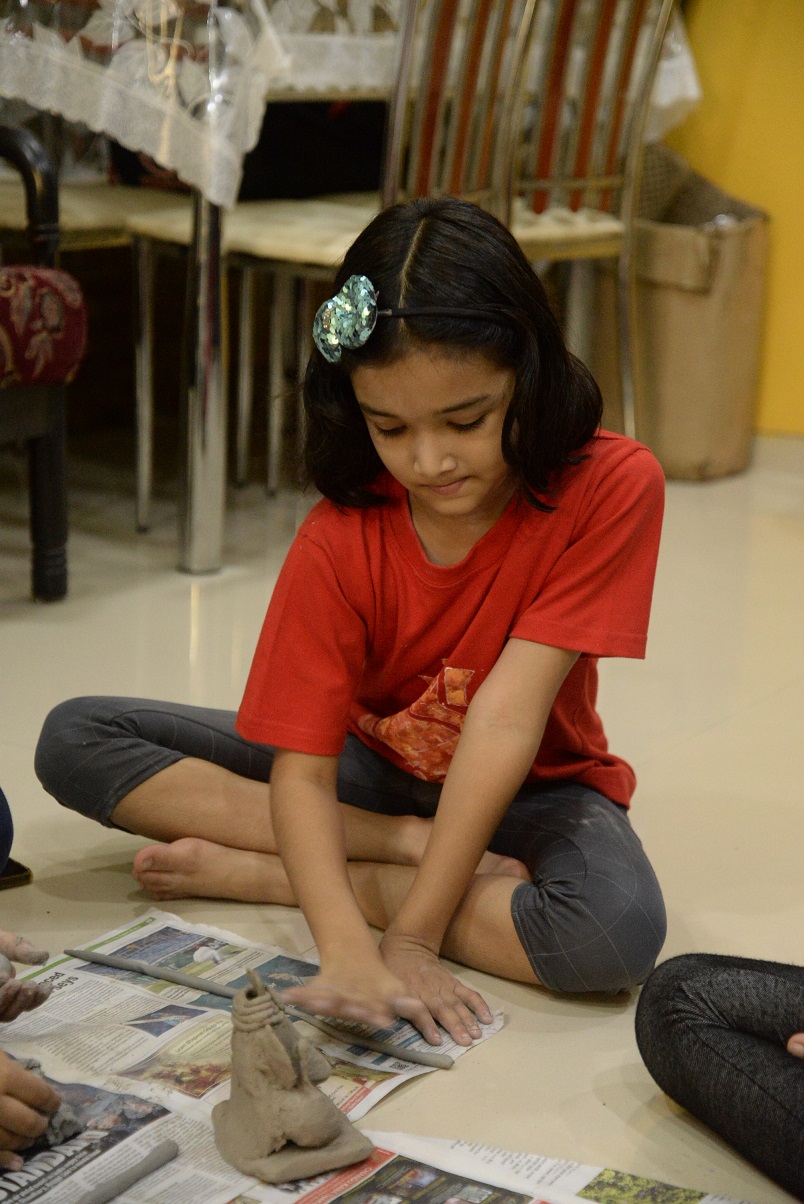 Like Mahek, Jaival Patil (8) is also excited to see his 'Bappa' which he has made, all by himself, with clay. It was his dream to sculpt his own idol. Jaival had once seen a poster which created a lasting impression in his mind. "In the poster, the stomach of the dead whale containing tonnes of plastic was shown," says Jaival who since then has not been using plastic bags. "I, along with my parents and friends, also decided to celebrate all festivals in an eco-friendly manner by using materials that do not cause harm to the nature or the aquatic animal." Chirpily says Jaival while holding carefully his semi dried Bappa idol in his small hands, "I always wanted to make my own Bappa idol. Today, I am very happy."
For eight-year-old Ethan S. Barretto, who loves to sketch Ganesha picture, creating an idol with his own hands is an exhilarating experience. A sensitive Ethan says he feels bad when he sees garbage floating in water bodies. Infact he does not wish to colour his Ganesha idol either. "I will not colour my Ganesha idol and keep it natural as even colours are harmful to the fishes in the water," he says.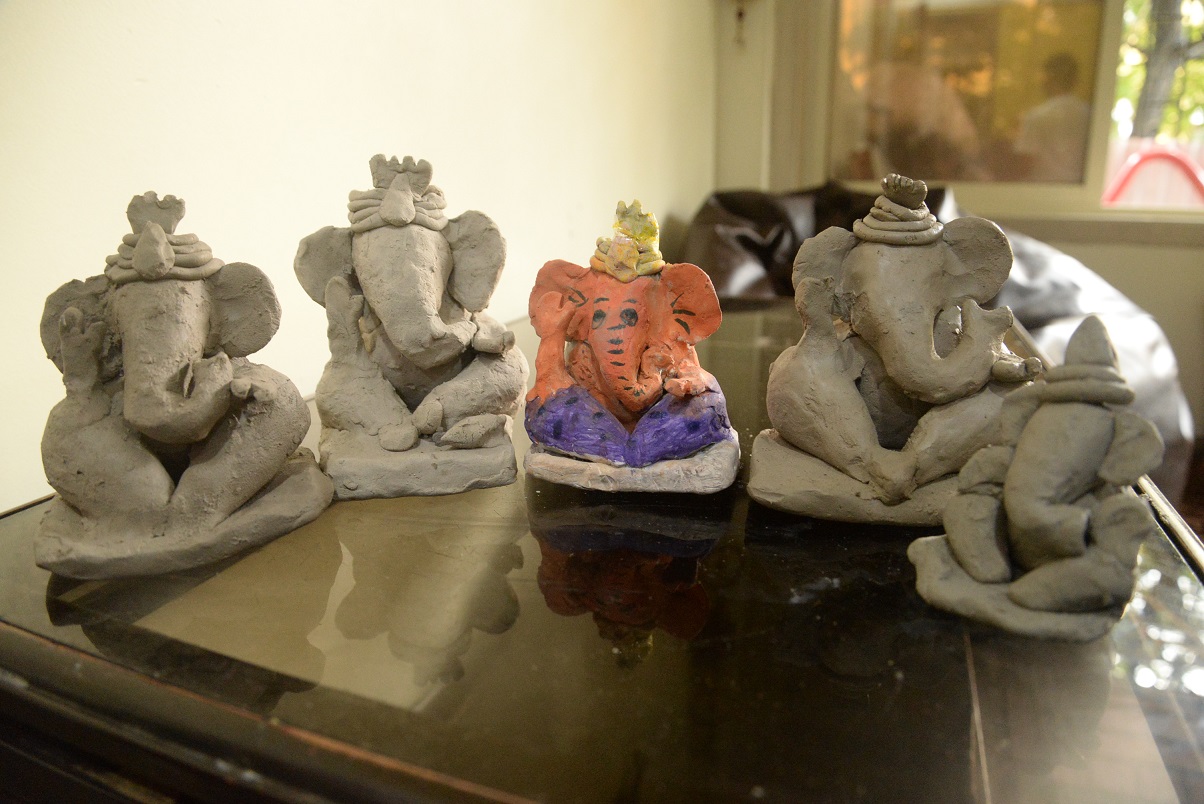 Dhriti Desai (7) always wanted to learn to carve her own clay Ganesha idol. "When my mother got a message about Ganesha making workshop, I at once registered my name," she says with a smile, adding that from henceforth "I will make my own Ganesha idol every year."
Karishma Shah, who conducts arts classes says that it is heartening to see that since the past 2 to 3 years many young children are coming forward to learn to make eco-friendly Ganesha idol. "The trend is very positive as it shows that children are becoming sensitive towards the environment from a younger age."
Ms. Shah, has been spreading awareness about environment friendly products through her Karishma Shah Fashion Institution.