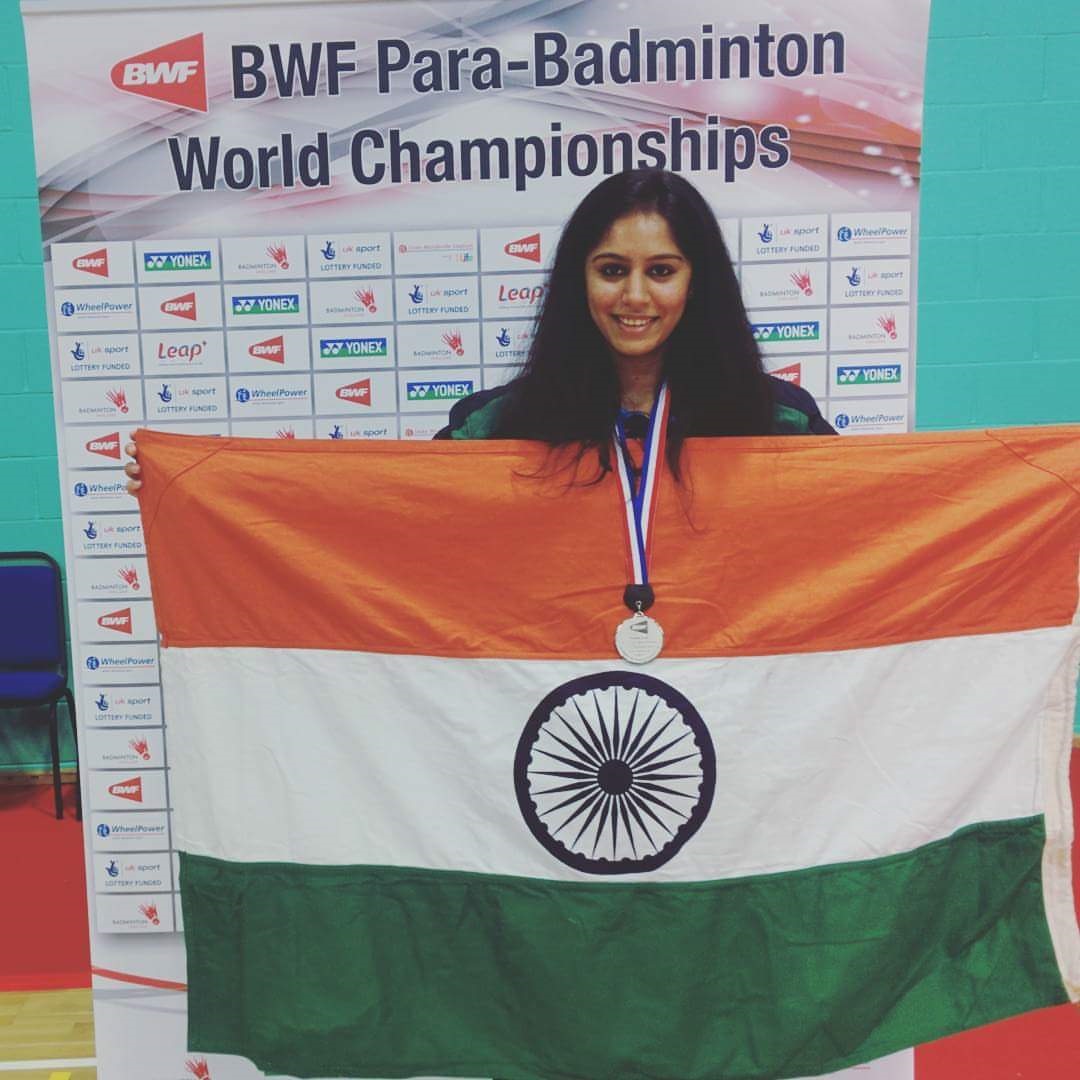 By: SNN
Both PV Sindhu and Manasi Joshi have made us proud by clinching Gold medals at the BWF Badminton and Para Badminton World Championships respectively.
However, while PV Sindhu grabbed all media attention, Manasi Joshi's victory from the same championship (Para BWF) the previous day, was largely ignored. Not just Manasi, India claimed a total of 12 medals in the Para Badminton World Championships this year. But sadly there was not been much hue and cry about it. Dissatisfied with this biased treatment, Sukant Kadam, who won a bronze medal at the World Championships took to Twitter and urged PM Modi to bless the para athletes too who had won laurels for the nation. After the tweet PM Modi not only posted a congtratulatory tweet for the para-athletes but the government also amended the policy for para-athletes making them eligible for more cash awards. A decision was also taken to give all the medal winners of para sports their cash awards the day they return to the country after an international event.
Like Sindhu who made history when she completely obliterated Nozomi Okuhara 21-7, 21-7 in just 38 minutes and went on to become the first Indian shuttler to win a world championship, Manasi too won her first gold by defeating top seed Parul Parmer in the women's singles. She had faced Parmer three times this year, and each time, she had lost. Nevertheless, Manasi, with sheer grit and determination, unleashed a few fast strokes and emerged victorious in a nail biting finish.
The 30-year-old electronics engineer, originally from Rajkot, started playing badminton when she was six. However, she suffered an accident on her way to work in 2011. Fifty days of hospitalisation later, Joshi emerged without her left leg, but was determined to pursue her training in the sport. She continued to play badminton and went on to win many medals for India. In September 2015, she won a Silver Medal in Mixed Doubles at the para Badminton World Championship held in England; Bronze in 2016 in Para Badminton Asian Championships Women's Singles and Women's Doubles; Bronze in 2017 in Women's Singles Para Badminton World Championships; Bronze medal in Women's Singles at Thailand Para Badminton International in 2018; Bronze medal in women's singles in Asian Para Games 2018 and Gold medal in women's Singles in Para Olympics in 2019.
Along with Manasi all the sportspersons who have brought laurels in the BWF Para Badminton world championship need to be lauded. All the sportspersons who bring laurels for the county need to be heartily lauded for their stupendous achievements. It is heartening that the government is finally amending its policies and para athletes are now getting the recognition they truly deserve.