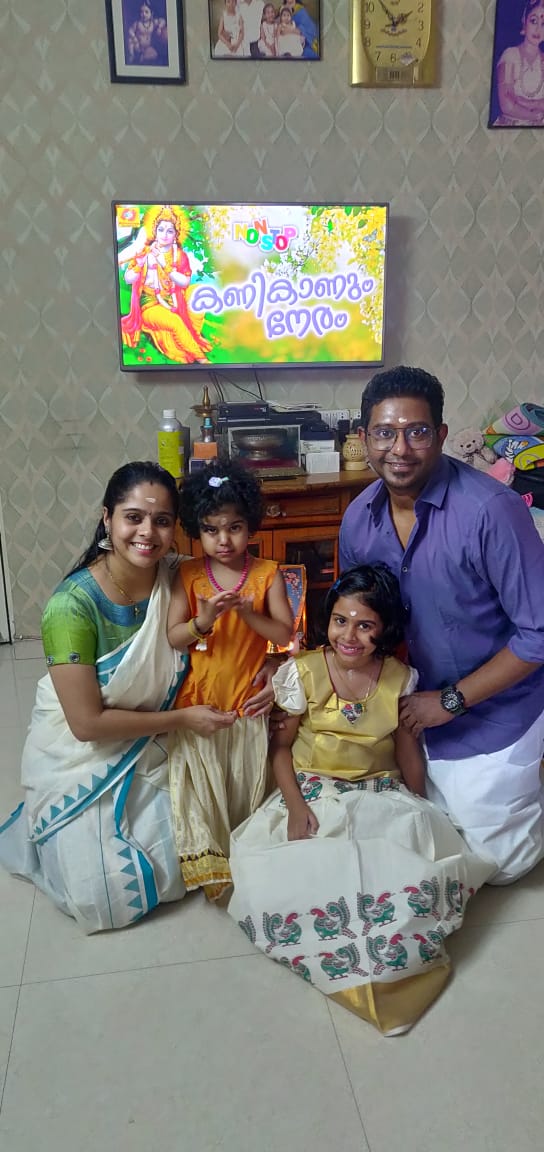 Bindu family
By: Meena R.Prashant
Minimal spread of the feast, zero movement and no mandatory visit to the temple, Vishu the harvest festival for the Malayalam community was different this year. The festival was observed on 14th April when the whole country had completed its 21 days lockdown amid the COVID-19 pandemic.
Last year during the same time, Sarita Arun Nair, 41, was busy as her brother-in-law and his family had visited. However, this year was different, for the four members of the Nair family. Following the strict instruction amid the lockdown, the family did not venture out to buy plantation leaf (banana leaf), banana chips, flowers the Konna poo (yellow flower offered to Lord Krishna in the Kani). Instead her two daughters Isha (13) and Shruti (8) got creative and made paper flower and toran, said Sarita.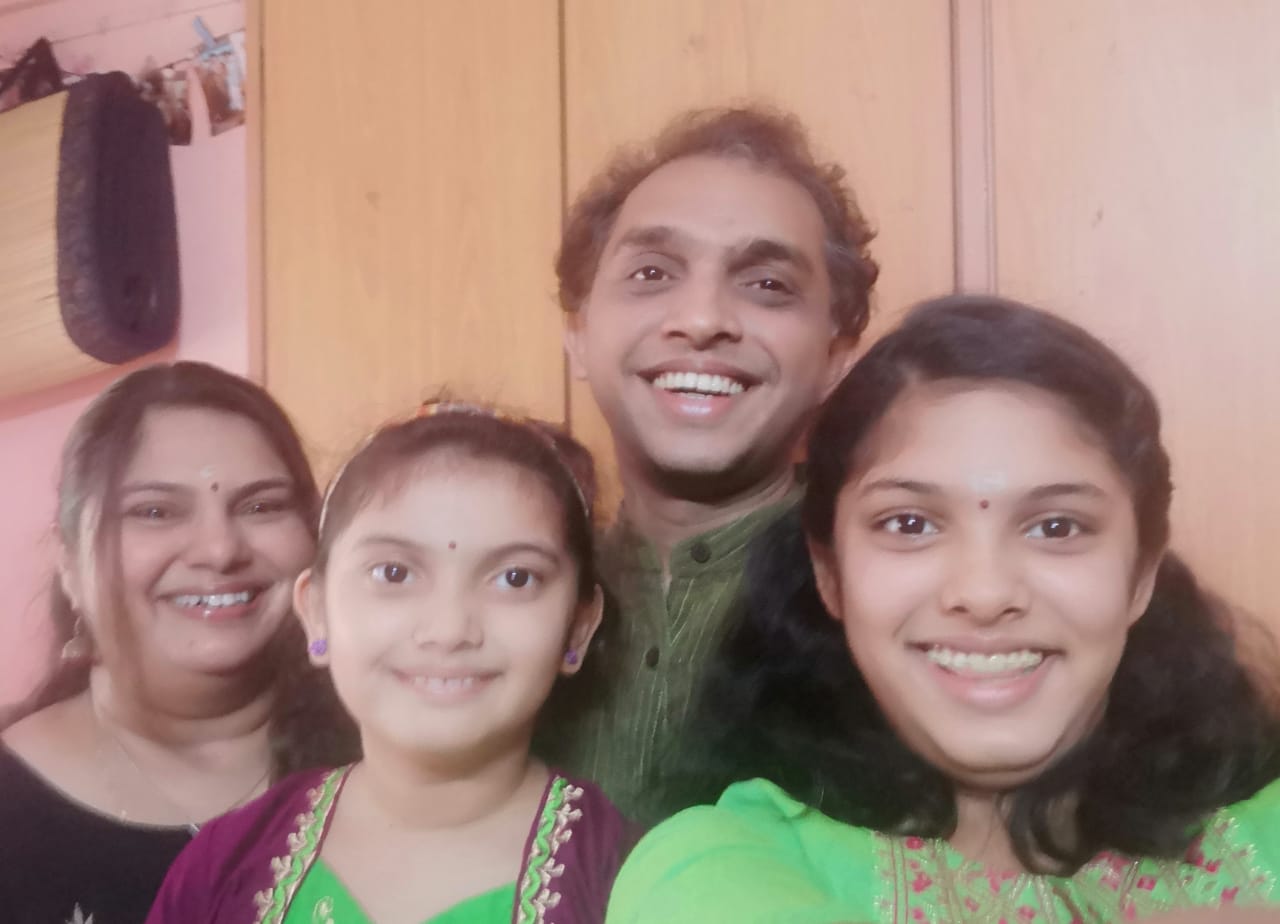 Sarita Nair family
While the sadya (vegetarian feast) which traditionally consist of 21 items was cut down to a few items keeping in mind the limitation of vegetables and fruits. Says Sarita. "It didn't dampen our spirit of celebrating our festival and we enjoyed our lunch. We remained in virtual touch with our  near and dear ones through video calls and phone calls."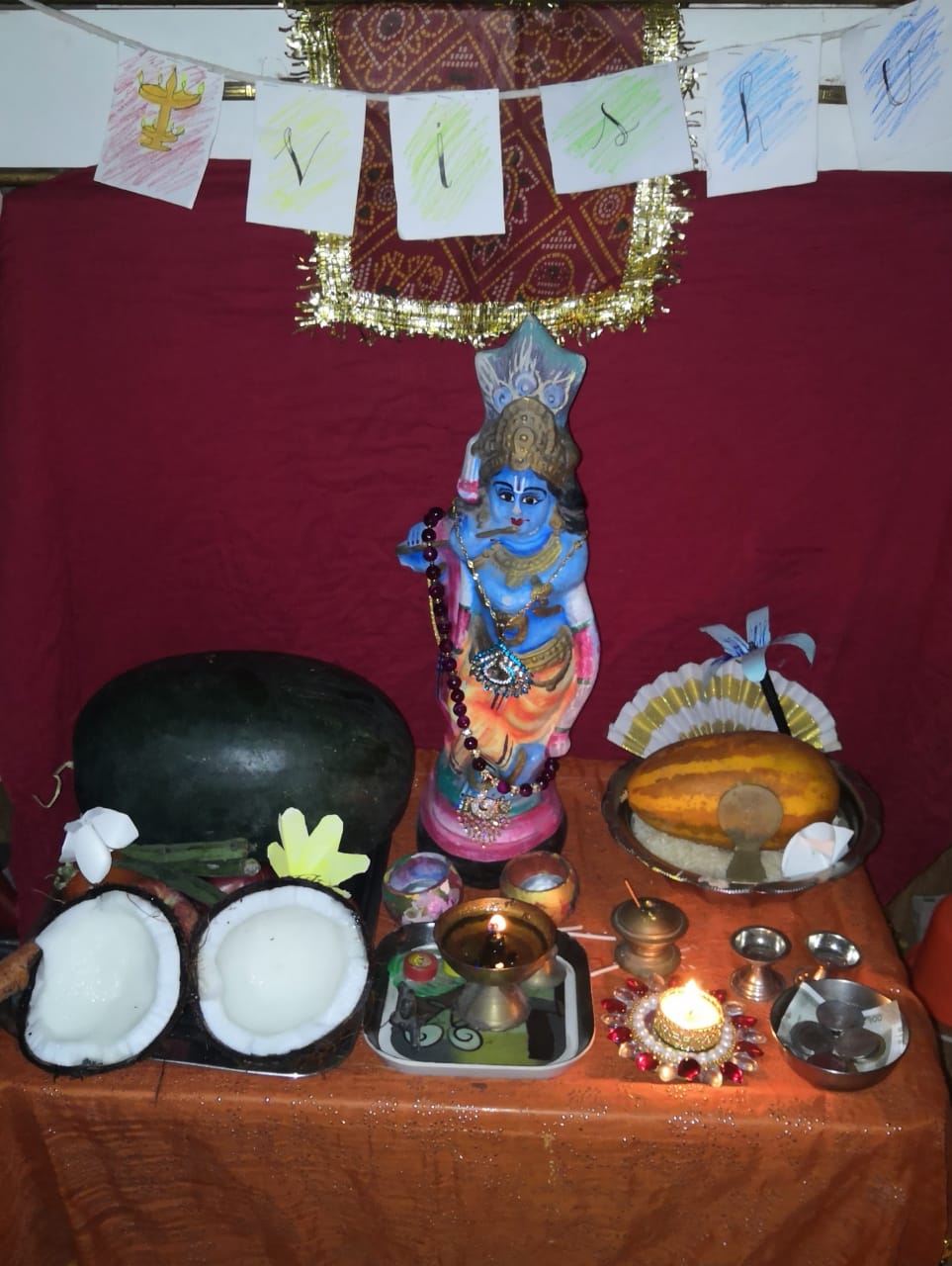 For 55- year-old Usha Menon and family, the festival had been more of self-introspection and doing their bit to the underprivileged of the society. "This year's festival would remain imprinted in our memories forever. I just offered the lord whatever I had stock in the fridge even before the onset of 21 days of lockdown was announced. We prayed for the country, especially for Maharashtra, as we are stressed with the news of the rising number of cases in the state."
For Bindu, 39, Vishu means time for meeting the dear and near ones, going to the temple and enjoying a lavish meal. However, despite the lockdown, "we tried to keep the festival's spirit high," said Bindu. "We have always believed in simplistic living and this Vishu we really had a very simple feast".