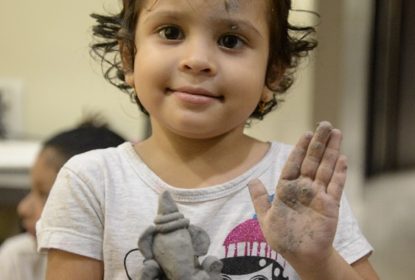 Children make Eco-Friendly Bappas; spread awareness on Green celebration
Sep 02, 2019Stree News0
By: Meena R Prashant Three and a half-year-old Mahek Shah is fully engrossed in giving final touches to her little Ganesha idol. She has been making the little clay idols since morning and appears to...
Sip your tea for a cause by joining 'Chai for Cancer Adda'
Jun 27, 2019Stree News0
"Bring on the rains and join us for garam chai, samosey and lots of laughter and why not some #chaifie as well"- reads the post on the social media page of Ankana Kirtania and Rufina Gupte. For...