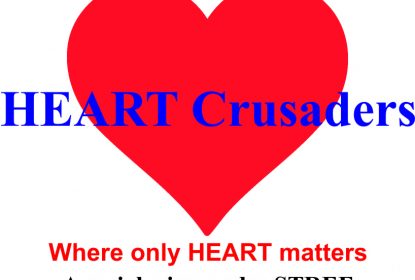 Achievers, Appeal, Art, Cookery, Education, Entertainment, Environment, Fashion, Festival, Health, HEART Crusaders, Human Rights, Kids, Music, News, Social Media, STREE, Youth
HEART CRUSADERS – Where only HEART matters
Sep 28, 2017Dr. Ellis Jayakar0
Dear readers, On behalf of STREE, we would first like to thank each one of you for your constant support, encouragement and for being a part of our family. It gives us immense pleasure to announce...
Puratos India trains underprivileged students to become professional bakers
Jul 28, 2017Stree News Network0
By: Meena R Prashant There is a sparkle in Reshma Singh's eyes as she receives her graduation degree in professional baking course. The 17-year-old- is amongst the nine girls and three boys who...