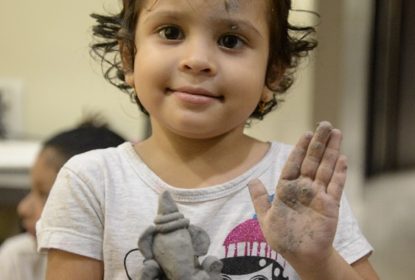 Children make Eco-Friendly Bappas; spread awareness on Green celebration
Sep 02, 2019Stree News0
By: Meena R Prashant Three and a half-year-old Mahek Shah is fully engrossed in giving final touches to her little Ganesha idol. She has been making the little clay idols since morning and appears to...
This couple from Delhi is trying to provide dignified work opportunities to specially abled
Jul 02, 2019Stree News0
By: StreeNews Network Annie Theodore (Media Professional) and her husband, Samson Theodore (Learning and Developmental professional) had never thought they would be setting up a venture that...