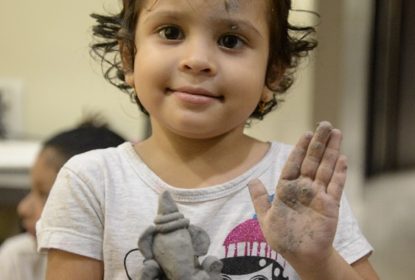 Children make Eco-Friendly Bappas; spread awareness on Green celebration
Sep 02, 2019Stree News0
By: Meena R Prashant Three and a half-year-old Mahek Shah is fully engrossed in giving final touches to her little Ganesha idol. She has been making the little clay idols since morning and appears to...
Northmist- Fashion for the Mindful
Dec 15, 2018Stree News0
By: StreeNews Network Smrity Gupta (26), NIFT Alumni wanted to create apparels that are environment-friendly, contemporary, easy to wear and at the same time fuss-free. In other words, she wanted to...