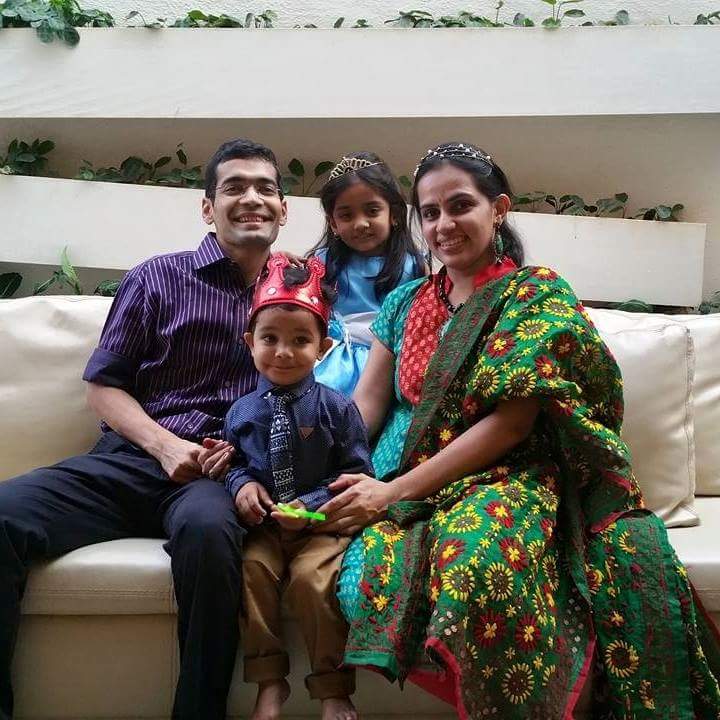 By: Amruta Bafna Karnavat
I was one of youngest in the group of 100s back there at my Dad's house. So obviously, all the pampering and no rule book came naturally to me. After getting married at the age of 25, to the eldest son in the family of 4, I felt a little different. Being eldest was a completely new task. I got acquainted with my culinary skills only post marriage and to my surprise and to the surprise of others as well I realized that I was a good cook.
An Electronics and Telecom Engineer by qualification, my parents had big dreams for me. They wished a good career for me. I began helping my husband in business after a few months of settling period. It soon took a back seat due to house hold responsibilities and me expecting my 1st child.
As happy as I could be on the birth of my daughter, I spent most of my day caring and nursing her. Responsibilities grew day-by-day. Unfortunately, I overlooked that my engagement ring had stuck onto my finger and realized it only after a fungal infection grew around it and hurt me. Saw a lot of dermatologist then. My father in law too helped me with as much as home remedies as possible. But the fungal infection grew and turned into eczema.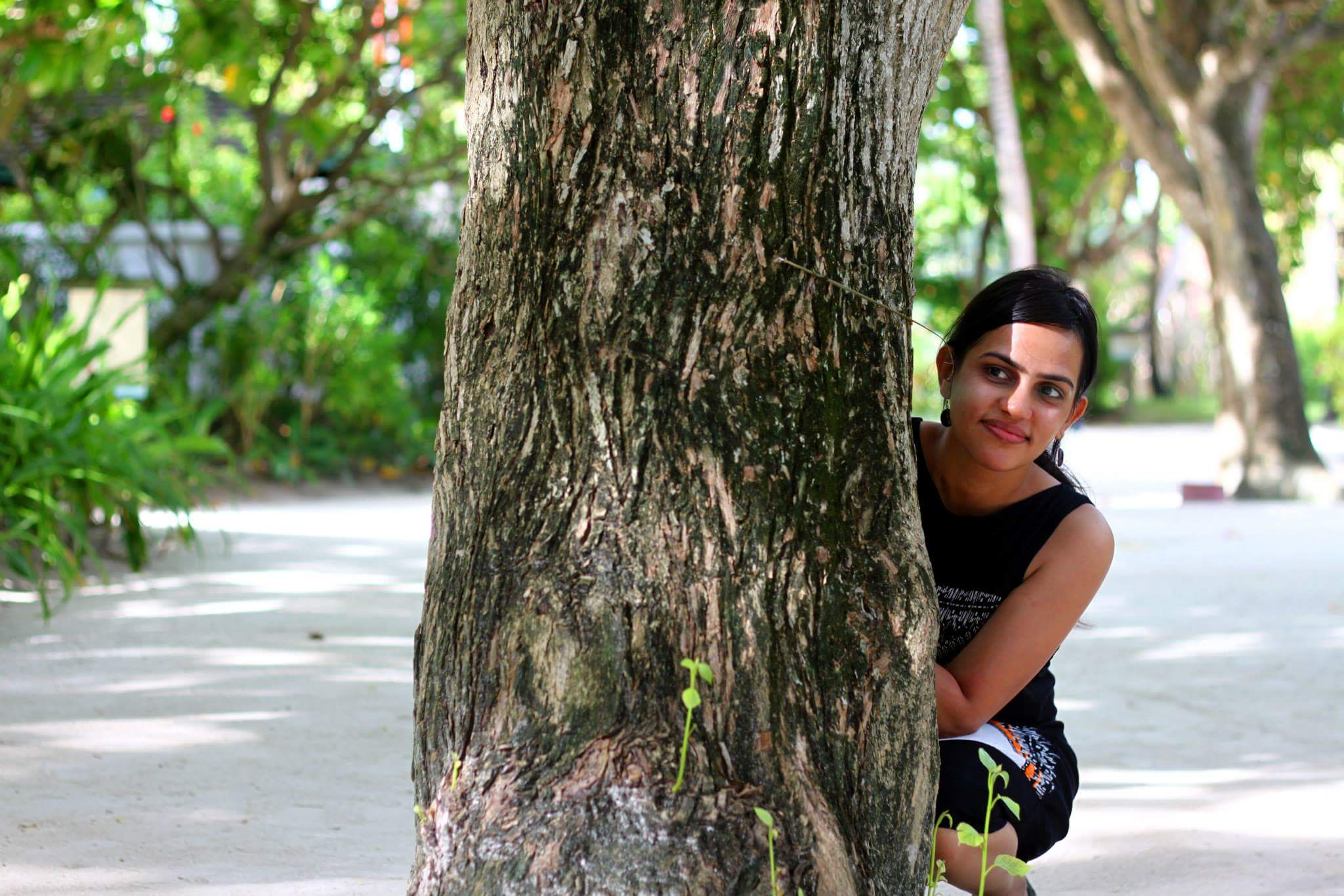 Two and half years later after the birth of my son, it grew even more painful. I screamed, scratched and cried all night until I bled and my husband snatched away my Turkish napkin I used to scratch all the time with. My son insisted on feeding with hands which was unbearable and I had to wear gloves all day, for each and every chore.
The state of my hands drew me into 'Depression' to a stage where I even thought of giving up on myself. I told my husband about it and told him to take good care of the kids. I cried all day. But that was when my pillars of strength stood rock solid by me- My husband, My parents, My siblings and My kids They all helped me sail through the difficult period.
Soon my mother in law, found about a Dermatologist in Chembur, and he was no more than a angel to me. My pain and eczema was miraculously curing. Meanwhile to get over my depressive state, I started blogging, writing poems, and doing creative things to distract myself. It helped me discover a whole new side of me.
I always hated to see plastic being wasted or thrown on streets. Rakhis were on my top chart as I always needed around 4dozens of them. I didn't like when I saw them fallen on streets. It lost its purpose. So I decided to be creative. Since my hands were in better shape now, I made mangalsutras for my bhabhis and instead of wrapping them around their necks, I tied on their wrists. They were reusable, and a wonderful gift too. All of them loved it. Soon I started getting orders. They now wanted it for their extended families. I was happy.
My husband, a staunch jewelry opposer, who still is behind me to sell off all my gold jewelry, suggested me to try and sell to other people as well. He helped me finding a perfect name for my Beautiful Art- "Beauart", we named it together.
People soon started appreciating my work. They were surprised to see unique Mangalsutras. And now I was an "Entrepreneur", with my small venture taking off well.
"Awesome", "beautiful", "superb", "extraordinary", were the adjectives given to my art. When actress Sonali Kulkarni wore Beauart's jewelry, my happiness knew no bound.
My tagline read 'happiness hand made'. A few in my vicinity saw no point in the punchline. But for me "handmade" meant a lot. It was only me who knew the importance of it. I made and still make all the designs by myself, no karigars at all. It makes me know the strength my 'Hands' now have.
Beauart has now diversed into many fields. We make Kundan, Precious/Semiprecious onyx, agates, 92.5 silver, and also Gold (on order) neckpieces, earrings, bracelets, watches and is continuously expanding. I am living and loving every bit of it.
My daughter, soon to turn 6, is better at color combinations than me. My son, 3, tries every piece I create on him and says "Yeh accha banaya hai Mumma", my husband, still helps me with all the technical details. My Dad and siblings compliment me on every piece I upload on social media. My Mom, my biggest client, thinks I am a great designer. I also, owe a lot to my critics- it's them who pep me to excel at my work with each passing day.
I get dreams almost every night of receiving awards and accolades for my work. And me sharing my story of 'Depression to Impression' with everyone.
Finally, I strongly believe and tell everyone-
"Stay strong and tell yourself- 'Babes this too shall pass. Smile.'