By: StreeNews Network
Soumya Kaljeet Ajri, a resident of Kolhapur, had fascination towards handicrafts and handmade products right from childhood. To pursue Graduation in Fashion Technology was an obvious choice for her. A meritorious student who stood first in the University for three consecutive years, Soumya was selected in the campus interview by a renowned boutique in Kolhapur where she started working as a Lead Fashion Designer.
However, Soumya wanted to do something different in life. She knew her real passion was to work with the artisans and promote indigenous work. "I had worked with some of the women artisans and had personally interacted with them while conducting workshops for the Ministry of Handicrafts. It was amazing to see their skills and the beautiful products that they crafted with hands. I felt I needed to do something for these talented and gifted women who are unaware of their own worth and potential," says Soumya.
She founded "Gift a Life Trust" a Not for Profit Organisation in 2011with zero investment with an aim to gift a better, dignified and more comfortable life to the women artisans.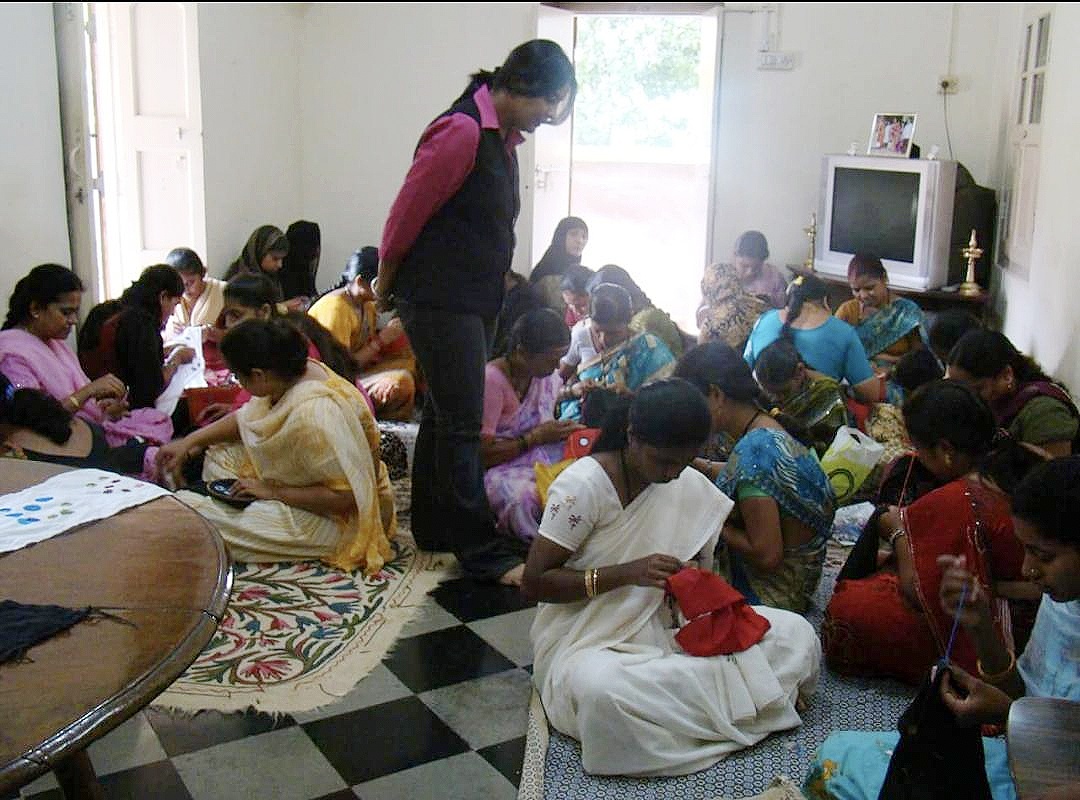 Soumya started with 8 women artisans with whom she had worked earlier. She along with her mother, who is also an artist, started teaching these women various handicraft skills. "We used to keep free workshops for women who could not afford and used to charge a nominal fee from women who were craft enthusiasts and could afford," says Soumya. This way they collected Rs. 5000 which was invested in buying materials to make bags and other handicrafts and provide job opportunities to women artisans and help them become financially independent and self-reliant.
The first exhibition was held in 2012 which received tremendous response. By the end of the first year 'Gift A Life Trust' had around 80 artisans working for them and almost 500 women had received training.
Treading a difficult path
As Soumya started with zero investment, it was a Herculean task to manage funds for procuring raw materials. "And since it was a one-man army, it was not easy to handle everything from scratch like advertising about our workshops, handling the women, convincing them to come and learn new skills, and procuring materials and getting them made," recalls Soumya. Further, what was even more difficult was to sell the products and get new orders. "It has only been possible because of the support from my loving family, my husband who let me chase my dreams and spread my wings, my parents who were always there for me and my brothers who were a huge support and now my son who is 4 and who makes me believe that I am a super mom," she says with a grin.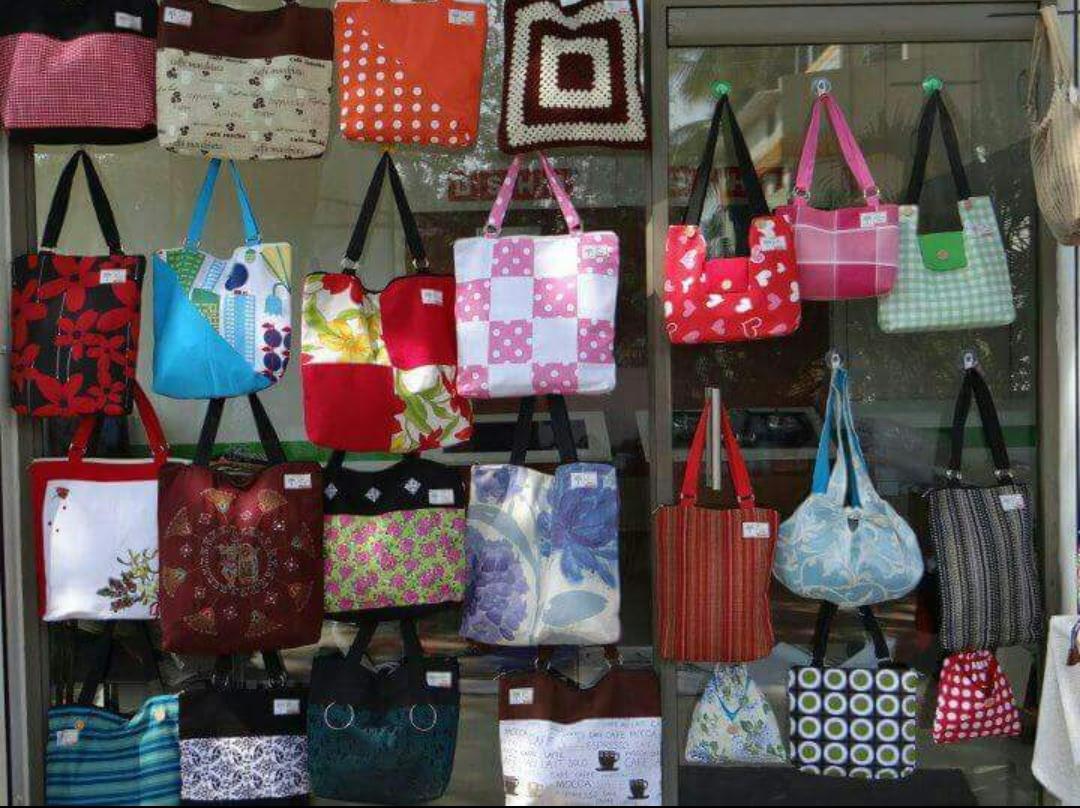 "All the artisans of our NGO are like family members and have learned their self-worth," says Soumya who designs products; trains the artisans and takes up orders through various social media platforms. "It has been a beautiful journey and I would like to thank each and every person who has been a part of it in their own ways," she adds.
'Gift A Life Trust' currently has a strong customer base of almost about 12000 and around 32 resellers across India and abroad who sell the products. Customers can choose from a wide range of about 250 handicraft products with pocket friendly prices made by around 80 artisans. These products can be seen on their facebook page (https://m.facebook.com/Gift-A-Life-Trust-237662036264926/)
'Gift a Life Trust' is against taking any donations in c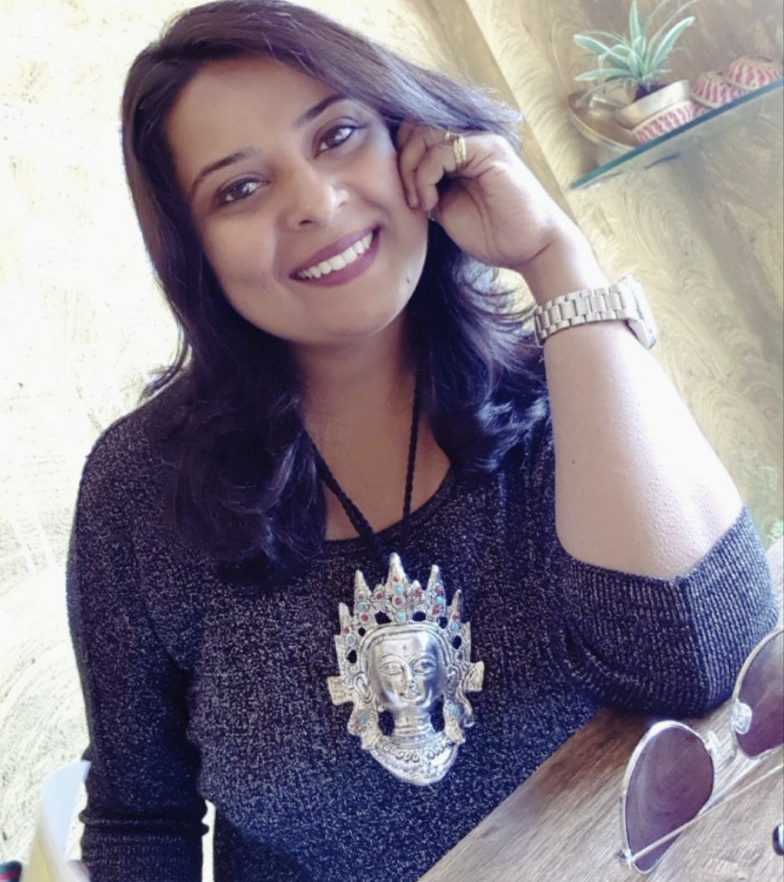 ash or kind and asks the patrons to buy products and help the artisans.
Soumya has started another dream venture named 'The Craft Factory' which is an online physical store that caters to craft supplies at wholesale prices. "This was a dream for me to offer every single craft enthusiast art supplies at pocket friendly prices (https://www.facebook.com/The-Craft-Factory-India-125970568041676/)
"We want to reach out to as many people as possible and spread smiles through our products. This will help in fulfilling our mission of providing livelihood options to several women artisans. It is our vision to see them and their families grow financially strong and lead a life with dignity with their heads held high," says Soumya.
Gift A Life Trust
Founder: Soumya Kaljeet Ajri
Founded: 2011
Location : Dharwad
facebook: 
https://m.facebook.com/Gift-A-Life-Trust-237662036264926/