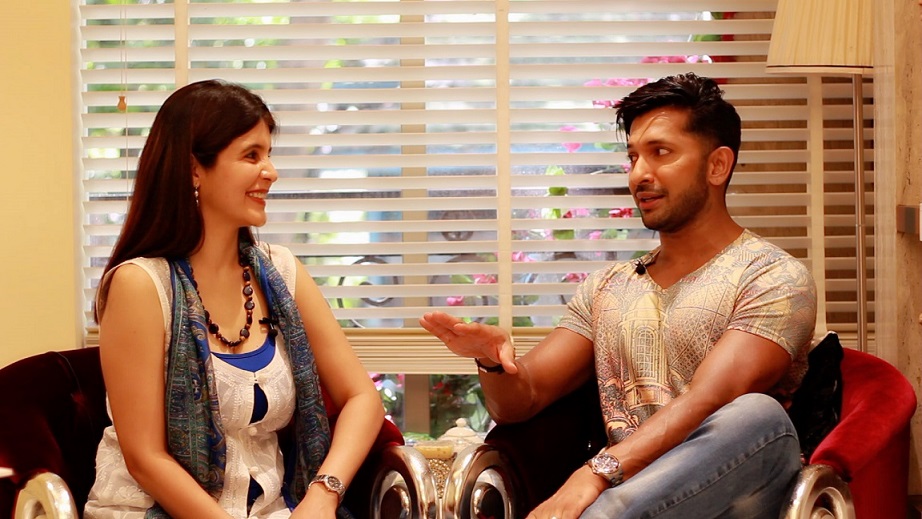 By: StreeNews Network
After completing her Post Graduation from XLRI, Jamshedpur (1992), Chetna Vasishth became a corporate banker and started working with some of India's largest MNC banks for the first ten years of her professional career. She took a break from the corporate world after the birth of her son and set up her own training company training bankers, both within India as well as overseas.
Having been in the field of education for over a decade, Chetna realized that students across India lack authentic information with regards to career option. "Most students and parents sadly make misinformed choices and career counsellors are either very few or very expensive," she says. She decided to create a platform where she could interview students and experts and share their genuine views directly with students and parents and help them make right career decisions. "While I was exploring the medium by which I could reach out to students in small cities and overseas with a common message, Digital platform came up as the best option," she adds.
She founded 'ChetChat' in 2015 as one of a kind career-oriented channel featuring students and experts speaking about their journey of becoming lawyers, doctors, designers, chartered accountants, dentists, entrepreneurs, CEOs or even prosthetic designers.
Hurdles and challenges
Chetna had absolutely no experience in either video making or managing a YouTube channel or even social media as such. "We started off in 2015 not knowing how to shoot or edit videos. We had one camera, no mics and no lights, and no idea about how to popularize the created content," recalls Chetna. They first recorded videos in the outdoors and were stuck with crow sounds and traffic noises with absolutely no clue on how to deal with that. "My husband has always helped me with the shoots and initially something would always go wrong on every shoot, either the sound was not syncing with the video, or the exposure levels were wrong, bad lighting or just too much ambient noise. There was this standing joke between us about 'what is it going to be this time?" she says with a laugh.
To know more about video editing, Chetna started attending workshops and edited the first 100 videos on her own to ensure she knew her craft well. "We started with Windows movie maker and people laughed at us," she adds.
Three years down the line, 'ChetChat' currently has 175 video interviews with over 55,000 subscribers and about 3M views.
Indian online talk show
"ChetChat today (www.youtube.com/c/ChetChat101)", says Chetna "is the largest Indian online talk show in the career space. It is a one of a kind career-oriented channel featuring students and experts speaking about how to pursue careers, medicine, design, chartered accountancy, dentistry or artificial intelligence, machine learning and even cricket. They also share their experiences from universities around the globe like Harvard, Cambridge, Columbia, Oxford, University of Toronto. They speak about cracking top exams like the UPSC, CLAT, IBPS and CA entrances. One can also find videos from students pursuing pure passions like dancing, art, singing and scuba diving etc.
"We did two videos with Terence Lewis, who gave incredible advice to prospective dancers and shared his life story with us. We visited Virendra Sehwag's school in Haryana to show students how to become a cricketer. We have interviewed several entrepreneurs and CEO's on their stories, challenges and how they keep going," informs Chetna.
"We have set three ground rules for ChetChat to follow: Student Centric; Quality Conscious and Research oriented", says Chetna. "We always keep the student at the centre of everything. Whenever, there is a discussion on which topic to cover, which video to make first and which question to ask, the acid test has always been about what students really need and how much authentic information can we give them." Equally important, she adds, is to ensure high quality discussions with best video quality. In addition, the information is deeply researched.
Chetna has recently launched ChetChat's Masterclass and is now working on e-books for the students with greater detail on some of the topics, since videos cannot cover everything. "I intend to set up Podcasts very soon," she tells.
"I want every single student and parent to subscribe to ChetChat and watch videos around the career of their dreams to be able to best decide whether that field is indeed for them or not and if yes, how they can go about making their dreams come true," says Chetna.
ChetChat
Founder: Chetna Vasishth    
Founded: 2015
Location: Mumbai
website: www.youtube.com/c/ChetChat101
facebook: www.youtube.com/chetchat101