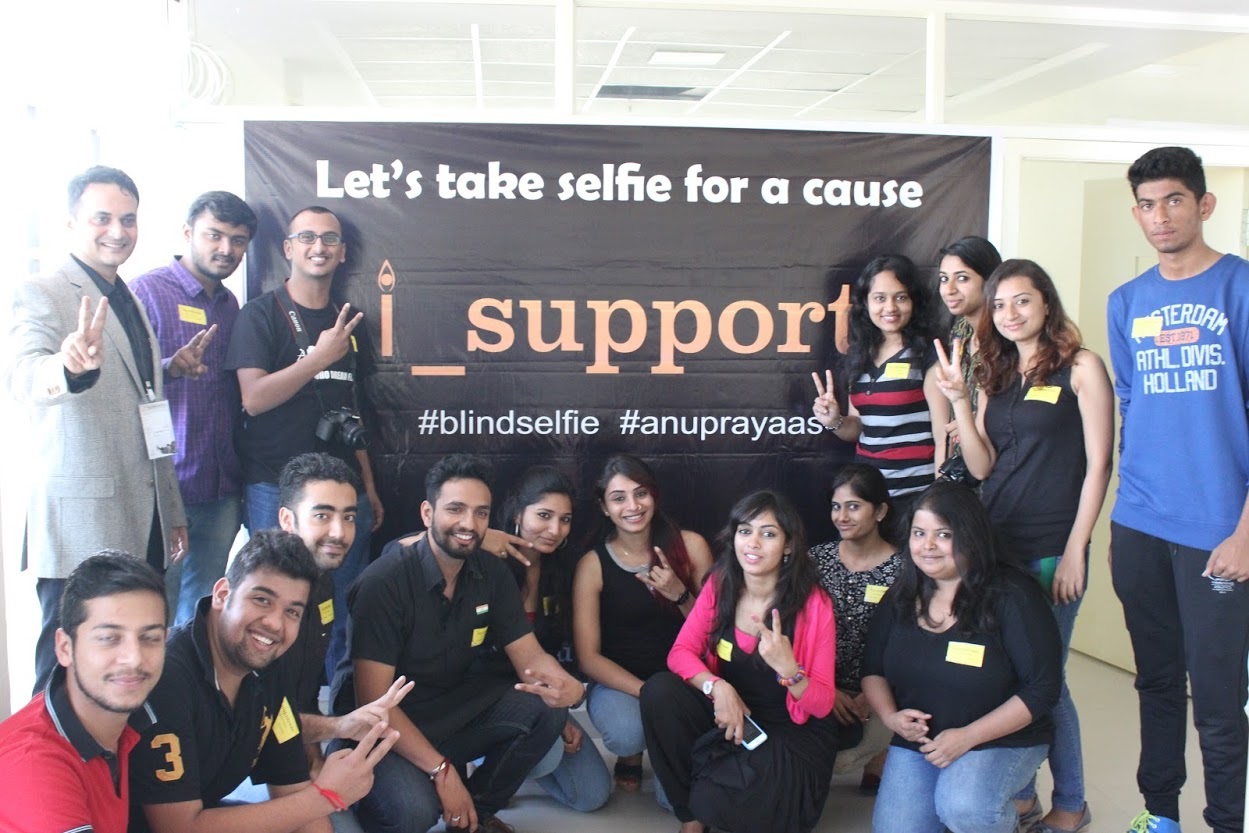 By: Varda Sharma
While working in a corporate sector in Mysore, Pancham Cajla (B.Tech Mechanical) and Shakti S Cajla (B.Tech Mechanical) were part of various CSR initiatives. The work involved visiting several schools for visually challenged, hospitals for Aids patients etc. "While working on various CSR initiatives, we realized that we share the same passion of working for people with visual disabilities. We also realized that there was a lot of work to be done in this field," says Shakti and that "sympathy is not the answer to the problems that they face."
With an aim to understand the day to day problems and challenges that people with visual disabilities face, Pancham and Shakti started visiting them regularly. An incident sealed their decision to start a Non Profit Organisation dedicated towards spreading awareness on visual impairment and also making public places accessible.
Recalling the incident Shakti says, "One day we received a call from one of the visually challenged students. He was very upset. We went to the school to see what happened. The student was supposed to go to his home town on vacation and went to the railway station to catch the train. Being not very familiar with the facility, he enquired the passengers passing by regarding the platform on which his train was supposed to come." He went to the platform and waited for his train. Being a shy person, which most of the visually impaired students are, he didn't interact much with the people around. After waiting for a long time, when his train didn't arrive at the station, he inquired around to find out if the train is delayed. Soon he realized, that he was waiting on a wrong platform for all this time. His train had already left. Disheartened and feeling helpless he came back to his hostel.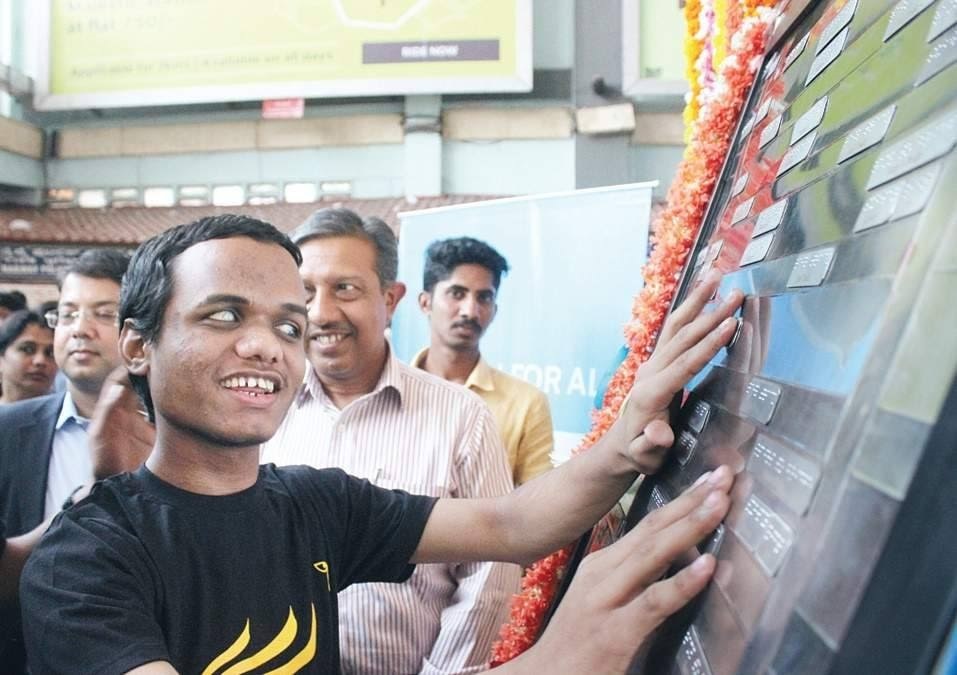 "This incident left a deep impact on us. We started figuring out, how can we solve this problem?," says Pancham. Coming from a mechanical engineering background, they started working on solutions, creating prototypes and studying accessibility aspects for public space. This led us to design braille platform indicators and tactile maps.
A small effort
They founded 'Anuprayaas' (meaning a small effort), NGO in 2014. "Our intention with Anuprayaas was to make these small efforts individually and collectively to make a difference in the lives of people with visual disability," says Shakti.
They started as a group of volunteers spreading awareness on visual impairment. However, raising funds was the greatest challenge. In 2017 Anuprayaas became a social organization and they pivoted their model to a hybrid structure in order to make it a self-sustaining organization. "Our Merchandise Brand BrailleMate is focused to spread awareness about visual impairment and also raise funds to sustain the organization," says Pancham.
They soon took their first project- making Mysore Railway station accessible. The project was funded by Honorable MP of Mysore, Mr. Pratap Simha. Gradually they expanded their projects in Bangalore and in 2018 in Mumbai. "Currently, we are working in Karnataka and Maharashtra on 15 more projects this year. We have sensitized more than 5700 corporate employees through our disability awareness programs and events with BrailleMate," says Shakti.
In the last 3 years of operations they have been able to provide solutions to the following:
1. India's First Blind friendly Railway station – Mysore
2. India's First Blind Friendly Railway Train Mysore-Varanasi Express
3. Government Tilak Nagar Blind School – Mysore
4. India's Second Blind Friendly Railway station –KSR, Majestic, Bangalore
5. Seven Trains Operating from Bangalore – Rajdhani Shatabdi, Garibrath, Chennai Express, Delhi-Duranto, Lalbagh & Chennai Express.
6. India's Third Blind friendly railway station- Borivali, Mumbai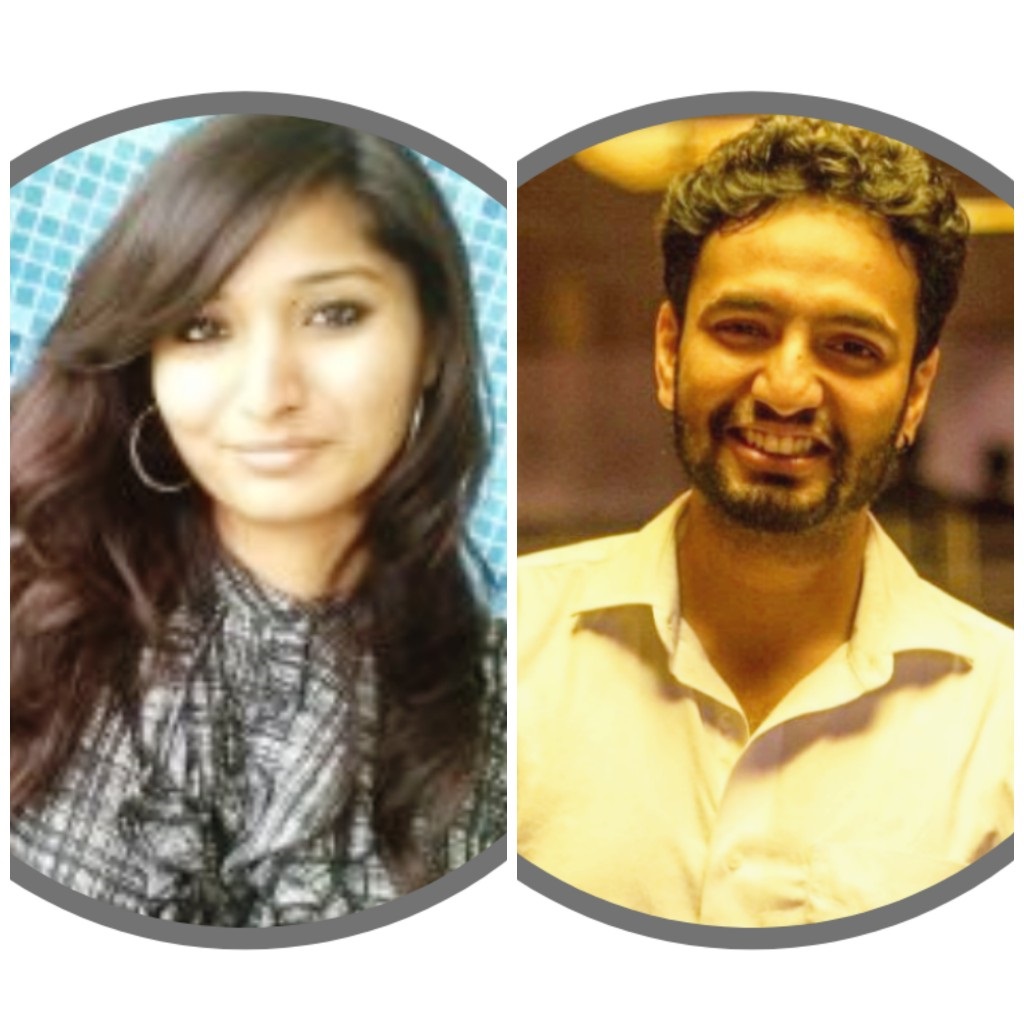 Founders: Shakti and Pancham Cajla
"We aim at taking our projects throughout the country and making all the railway stations in India accessible for people with visual impairment," says Shakti adding that they also aim to sensitize 1 lakh people in the next 3 years through their disability awareness program.
Anuprayaas
Founder: Pancham Cajla & Shakti S Cajla
Founded: 2014
Location: Bangalore
Website: https://anuprayaas.org/
Facebook: https://www.facebook.com/anuprayaas
Instagram: Anuprayaas & BrailleMate