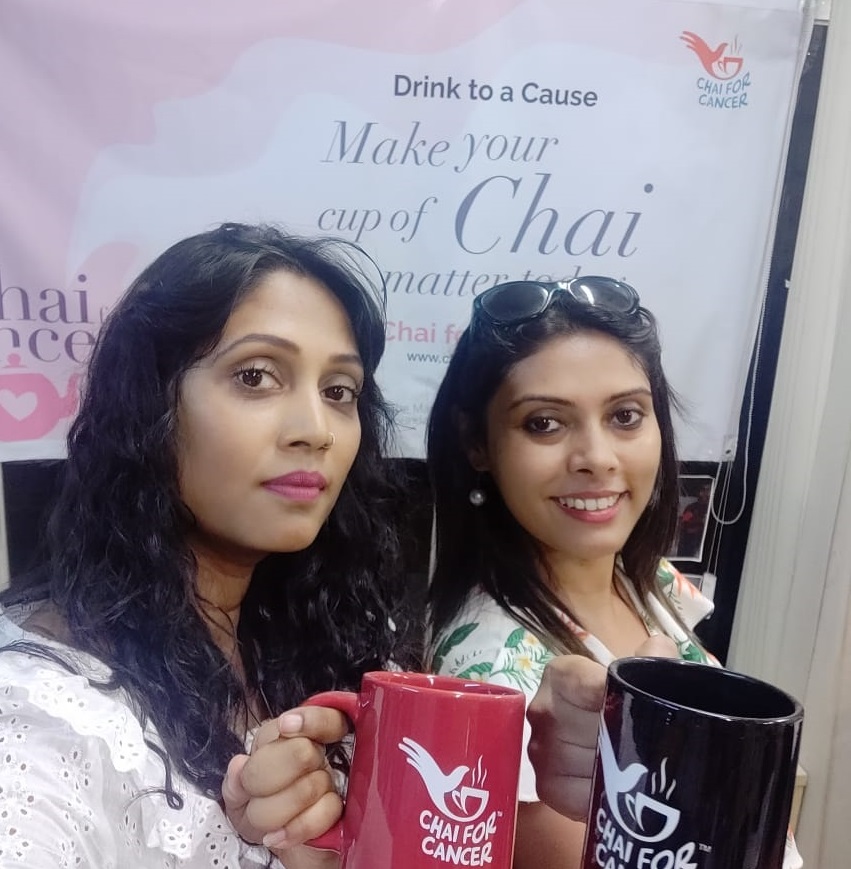 "Bring on the rains and join us for garam chai, samosey and lots of laughter and why not some #chaifie as well"- reads the post on the social media page of Ankana Kirtania and Rufina Gupte. For the first time, these two friends will be hosting a unique chai party but for a cause.
"As you raise your cuppa tea to pose for a selfie, we raise funds alongside to contribute for wellbeing of a Cancer patient as the adda continues the conversation with an aim to break the fear, stigma, lack of awareness about cancer and bring in the stories of fighters and their families" says Ankana.
The beginning
"It all started from social media about a year and half back," says Ankana who holds a Masters degree in Biotechnology from Mohanlal Sukhadia University and is a professional Kathak artist. An avid social worker, Ankana has been working for Cancer related issues. "While doing my online research, I came across an Instagram picture of a group of happy people holding their tea cups and wearing similar t-shirts," she informs. This increased her curiosity and made her check their page, their feeds. She came to know that Max Foundation, a not for profit organisation, has been holding 'Chai for Cancer Adda'- an event to support Cancer patients and help them get access to best treatment, care and support. "Without waiting for a moment, I called Viji Venkatesh and The Max Foundation and was amazed to see their great work for a cause," says Ankana who decided to host similar adda at her place. She messaged Ms. Venkatesh to know about the process.
The event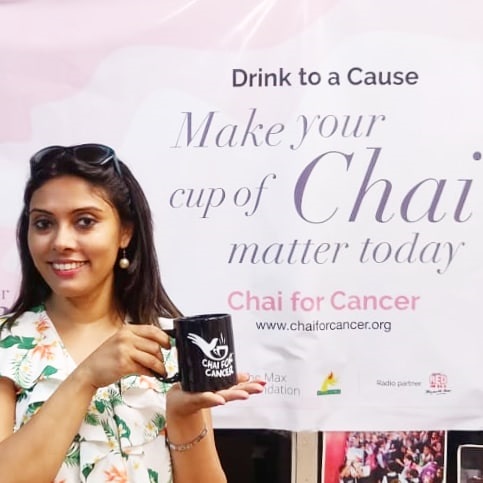 As the tagline goes, 'Chai for Cancer Adda' involves tea, conversion and contribution for Cancer- that means sip your tea for a cause, dedicate your chai for the wellbeing of a cancer patient, says Rufina Gupte. Speaking further Rufina says, "These informal gatherings help people discuss cancer in a very friendly atmosphere, a way to normalise the big 'C'- the word that is so filled with uncertainties, myths, insecurity and fear.
The event will be held on Saturday 29th June, time: 4-7pm at Regency Gardens Community Hall, sector 6, Kharghar.
For further details contact Ankana Kirtania on 9920461494 and Rufina Gupte : 983 366 7153.
The group
As a support group arm of Max Foundation, Chai for Cancer, now in its 6th year, is an awareness creating voluntary fund raising campaign. An initiative by Viji Venkatesh, and happening since 2014, more than 200 addas have been held in cities all over India providing support to underserved patients coping with 2 rare types of cancer CML (Chronic Myeloid Leukemia) & GIST (Gastrointestinal Stromal Tumor) which requires lifelong treatment.
The platform aims to bring patients, caregivers, volunteers together and empower them by sharing experience, information and emotional support. The money that is raised in each Adda is used to support patients who are not able to afford medications, tests and scans, reimburse cost of transportation and accomodation during treatment, need based nutritional supplements etc.
Anyone can be part of this. All that is required is the "zeal in your heart to make difference in your society. The technicalities of organising it is provided by Max foundation" says Ankana.
All donations are voluntary. The minimum amount accepted is Rs 100/- , the maximum is left to discretion of donor. Cheques should be drawn in favour of 'Friends of Max's. Online donations can be made at www.chaiforcancer.org
Also, CFC has some goodies like Chai for Cancer logo Tees and Mugs. The proceeds from sale of these goods also get accounted into funds, she adds.