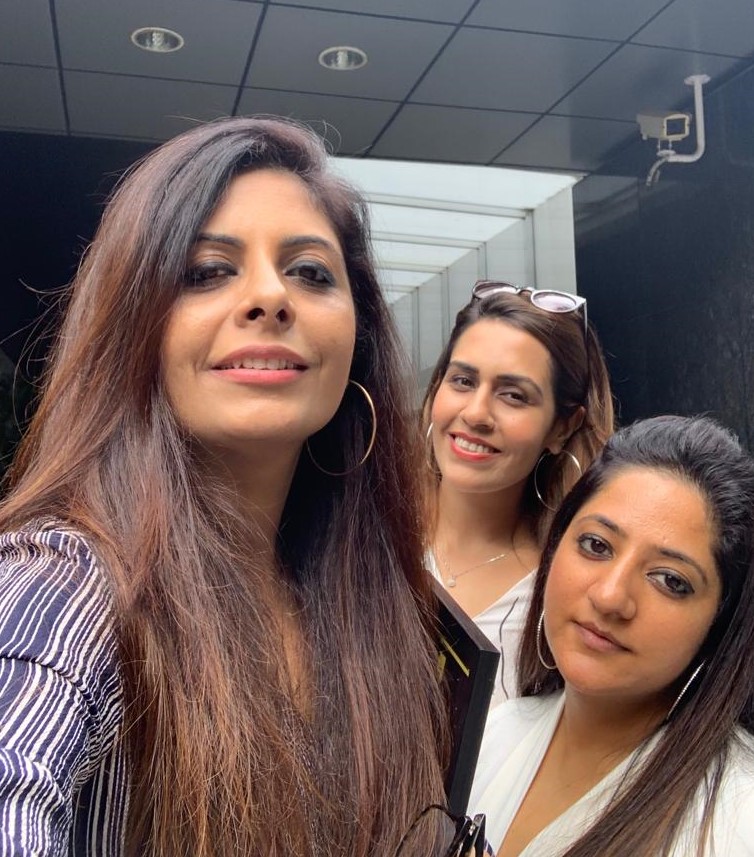 By: StreeNews Network
Childhood friends Raina M Shariff (MBA, Mumbai), Poonam S Sanghvi (MBA, UK) and Viinii K Doshi (BMM, Mumbai) always desired to do something together. "Three of us have been working together since college days in many projects and always scored good numbers," says Raina. As entrepreneur too, they decided to join hands. As all three of them have kids, starting a venture that revolved around kids was the unanimous decision.
"As mothers, we realised there are several brands for kids but still there is dearth of dresses with best quality and fits," says Poonam. The trio launched 'Oui Oui (French word meaning 'yes yes') in February, 2018 with an investment of Rs. 30k from each partner.
Challenges and hurdles
The key challenge was funding. "We had great ideas but had to be always conservative when it came to execution due to limited finance options," says Viinii. The other challenge was finding man power for production. "We have to sometimes work as per their whims and fancies. But this has now become a part of the business," she adds. Also, there is cut-throat competition, "so we should exactly know what we are offering to the customer as our brand is our reflection," opines Raina.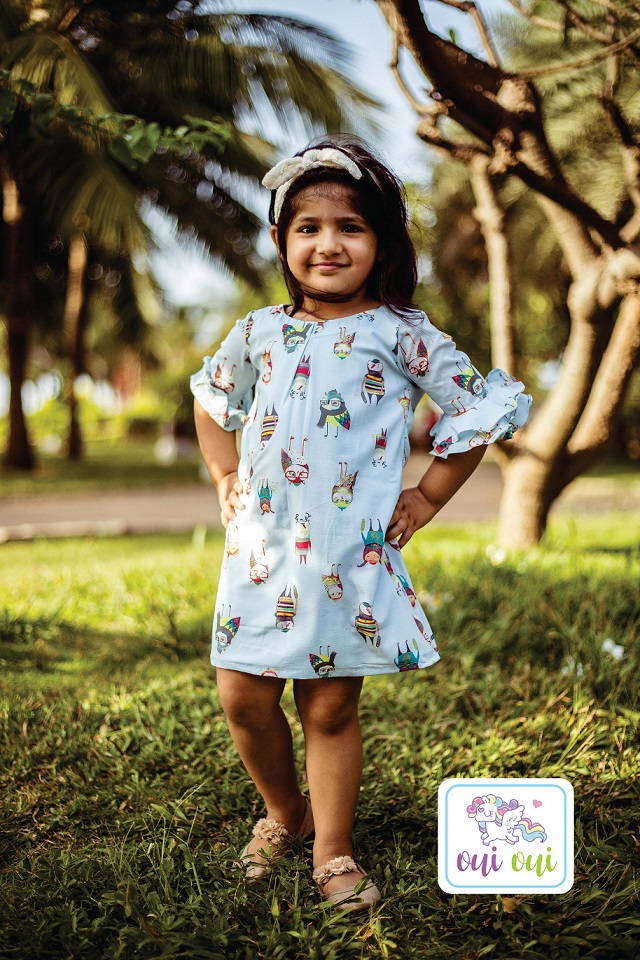 Array of collection for little kids in pure cotton
"Oui Oui creates clothes for all the little kids out there!" says Poonam with a smile. The collections are made using pure cotton with vibrant colours and peppy patterns. "Your little Minnie me can follow her mom's footsteps. Playdates, birthday parties and outings – we have clothes for all the occasions," she adds. Oui Oui offers both customisation and retail.
For customised orders, the customer can contact on the Instagram and facebook links (given below). They can also whatsapp on 9920449449
Formats
Oui Oui is available both in online and offline formats.
Online Partners: www.Hopscotch.com; www.Littlemuffet.com; www.Peonykidscouture.com; www.Stylemylo.com;www.MiniFirgun.com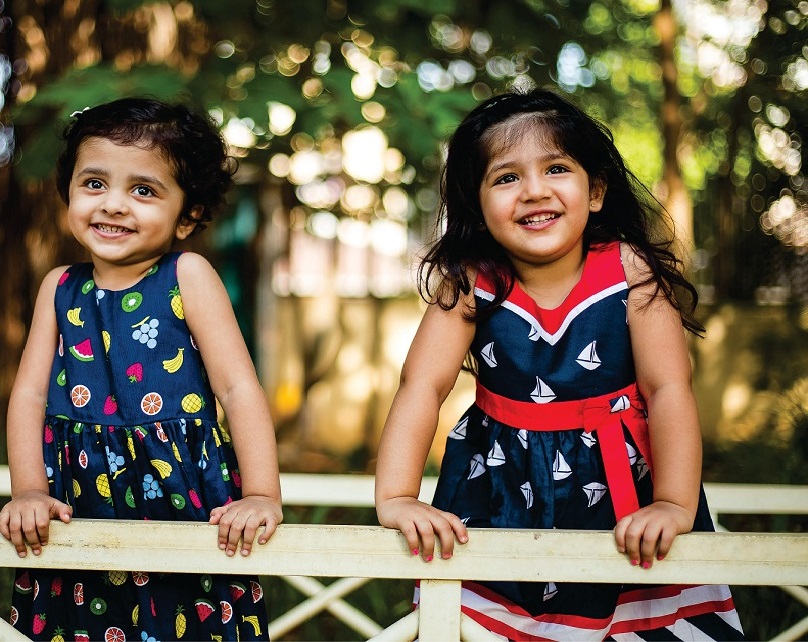 Offline Partners: Style Creche-Kolkata; Peony-Hyderabad; Curios Village-Ludhiana
Although just one-and-a-half year old company, Oui Oui has already made its mark and is expanding rapidly. "Starting from Instagram, today we have been able to reach Kolkata, Hyderabad, Bangalore, Ludhiana and Siligudi," informs Poonam.
"Online retail and social media have helped us to penetrate into 2 tier and 3 tier cities and gain a pan-India presence," says Raina. They are now planning to launch on firstcry, Myntra and Amazon.
Oui Oui already has 2 awards in its kitty – one for Best Customised Apparels India Kids Brand awards 2019 and Kidsstoppress awards -KSPA 2018.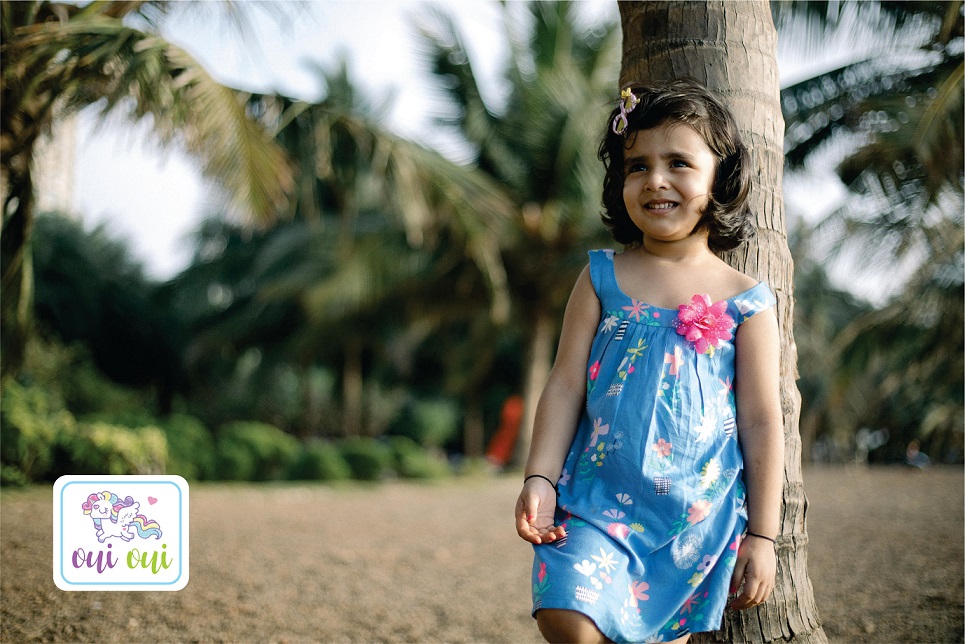 With a vision to see as many children as possible in Oui Oui clothes, the trio now desire to supply their clothes through as many channels as they can to reach out to the end customer.
Oui Oui
Founder: Poonam S Sanghvi; Viinii K Doshi; Raina M Shariff
Founded: 2018
Location: Mumbai
Website:
https://ouioui-com.webnode.com/
Instagram Link:
https://www.instagram.com/ouioui001/
Facebook Link:
https://www.facebook.com/ouiouidesigns/
Pictures: Courtesy Oui Oui