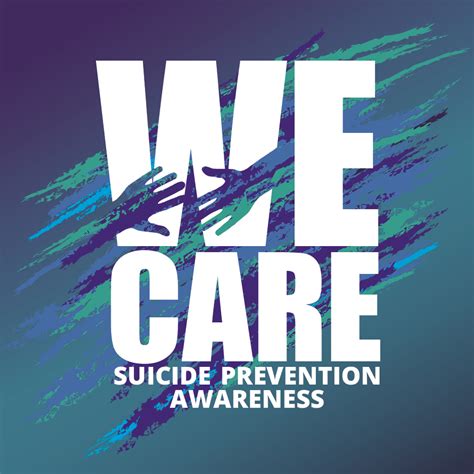 By : Mrunalini Oka
International Association of Suicide Prevention and World Health Organization have declared 10th September as World Suicide Prevention Day (WSPD). The theme for this year is "Working Together To Prevent Suicide". This theme was chosen as it represents the most essential ingredient for effective global suicide prevention – collaboration. We all have a role to play and together with mental health care professionals, social workers, educators, government agencies, employers, families, those showing suicidal behavior, those affected by suicidal behavior – we can collectively address the challenges presented by suicidal behavior in society today.
Suicide prevention remains a universal challenge. The World Health Organization estimates that 8,00,000 people die of suicide every year, which makes it one suicide every 40 seconds. Suicidal behavior includes suicide and also encompasses suicidal ideation and suicidal attempt. For every suicide, there are 25 who have attempted and many more who have had serious suicidal ideation.
Suicidal ideation is an extremely complex thing, and suicide is usually not about one thing. Often times, the last event that happened to the individual was the last in a series of event, the proverbial "last straw". The stigma and silence that surround this act can make it a shocking, uncomfortable and difficult issue to talk about and understand. Fear can result in perpetuation of myths and cause people to distance themselves from the issue. Actually, the act of suicide is a serious sign and expression of the immense amount of pain that an individual is in. It is important to understand that suicide is a desire of the individual to end his or her pain, and not a desire to be dead.
It can be increasingly difficult for such a person to reach out and ask for help when one is struggling. The role of Suicide Prevention Helplines therefore is to reach out to different strata of the society, to help alleviate feelings of despair, isolation, distress and suicidal feelings among individuals, who may feel they lack the necessary coping skills; also to educate people about empathic listening, compassionate support and having a sensitive and non-judgemental attitude. The aim also is to reduce the stigma associated with suicide.
There are many myths and warning signs about suicides. Some of the common ones from the Boston Crisis Line Training Manual are listed below. It is important to remember that each of these myths is false, but every suicidal situation may be different and unique.
1)MYTH -Talking about suicide will cause someone to attempt suicide.
TRUTH- The more we talk about it openly, the more we can help. Talking about it will create awareness and let a person know there is someone to talk to.
2)MYTH -People who talk about suicide are only trying to get attention.
TRUTH -In many situations, the attention they seek is help.
3) MYTH – Once a person is suicidal, they are suicidal forever.
TRUTH – If they are willing to reach out and receive proper treatment, continue the work necessary to be well, they can lead a happy successful life.
4) MYTH -Those who have attempted suicide and failed, will not attempt again.
TRUTH – Those who have attempted suicide are at a high risk of attempting again.
5)MYTH – Suicidal people want to die.
TRUTH – Suicide is about stopping unbearable psychological pain. Most suicidal people have mixed feelings of living and dying
Suicidal behavior is universal and knows no boundaries. Every life lost represents someone's partner, parent,
child, friend or colleague. For each suicide, several people suffer grief or are otherwise affected. Preventing a suicide is possible and we all can try and make a difference. This can be done by raising awareness about the issue, educating ourselves and others about the causes and warning signs of suicide; show care and empathy for those who are distressed in your community; and question the stigma associated with suicide, suicidal behavior, and mental health problems; and also share your own experiences.
On 10th September, join with us and many across the world, who are playing their part in the prevention of suicide. Samaritans Mumbai will be sponsoring a cyclathon, by the name "Cycle of Life" on September 08, 2019 in Mumbai. Our partners for this event are : Smart Commute Foundation and Buddy Riders.
Also, on 10th September, join us as we host an event dedicated to the idea that talking and sharing helps, as an array of story tellers, share their tryst with mental health to bring awareness on the subject.
Venue : Title Waves book Store, Bandra West
The organizers of these events, Samaritans Mumbai, is rendering a unique service to people contemplating suicide by listening to them empathetically, without judging them, by helping them delve deep into the recesses of their mind to know the genesis of their feelings.
"We listen, we understand, we care"
Samaritans Mumbai Helpline: (+91) 84229 84528/ 29/ 30 ; 3:00 PM to 9:00 PM, everyday;
email: talk2samaritans@gmail.com
The writer is senior volunteer with Samaritans, Mumbai.
Various events planned
CycleForLife – Cycle Around the Globe
Venue: Andheri to Dadar
Date: 8th September
Register: 9820055393
The Talk that Gets Away
Venue: Title Waves, Bandra West (Bookstore partner)
Date: 10th September
Time: 6.30 pm onwards
Live Interview with longest serving volunteer
Date: 10th September
Time: 5 to 6 pm
Radio: 100.1 FM Gold