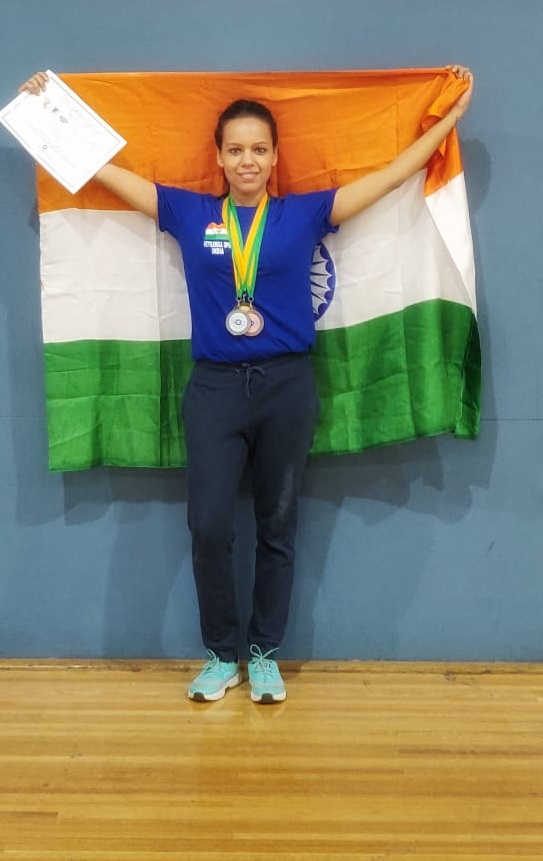 By: StreeNews Network
In the recently held 27th Girevoy Sport World Championship for Kettlebell held at Melbourne, Australia, Shivani Agarwalla (36) bagged Gold in Snatch under 60 weight category under Veteran and Silver medal in One Arm Long Cycle Half Marathon under 70 Kg weight category. India was ranked the second best team in the Championship.
A resident of Kolkatta, Shivani who is a practicing Chartered Accountant by profession and a mother of 4-year-old boy, Lavik, is well known as a speaker on GST, a subject in which she specialises. She had never imagined or dreamt that she would one day take up Kettlebell so seriously and would in fact be participating in International Championship.
I was never a gym person nor did I participate in any sports event during my school days- not even in the March Past," she says with a laugh. It was in 2015, after the birth of her son, her husband, Mayank- an ultra-marathoner and an avid trekker- motivated her to join gym to shed the extra post delivery weight. She joined the Gym at Bengal Rowing Club where she met her trainer, Mr. Arnav Sarkar and that changed her destiny. On his request she joined Kettlebell classes and even participated in an in-house competition with 8 Kg Kettlebell.
However, with a small baby at home and being a working professional, it became difficult for Shivani to devote much time to this sport or to the fitness regime as well. Not the one to give up, Mr. Sarkar offered to train her at home.
Under his guidance and diligent training, Shivani participated in the Asian Championship in Malaysia in 2017 where she won the best female snatcher award making her the first Indian in the history to get an individual trophy. She also participated in the 26th World Gira (Kettlebell) Sport Championship organised by IGSF in Bukhara, Uzbekistan where she bagged Gold in the Amateur category with a 16 Kg Kettlebell. She also won Silver in the women's category. She became the first India to win Gold (in the female category) in the World Kettlebell Championship.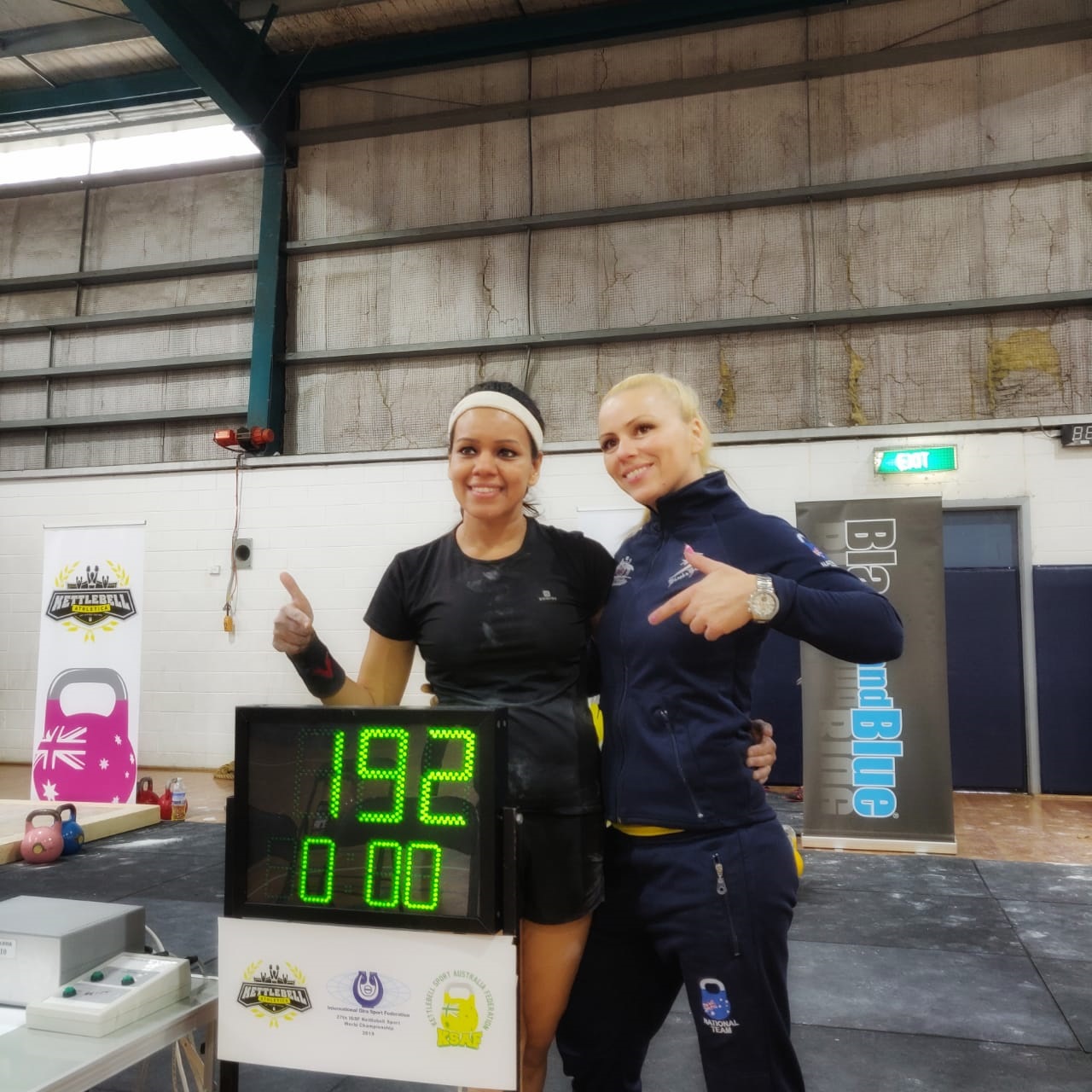 Talking about her practice sessions, Shivani says she practices four days a week. "I have never missed a single class ever since May 2017 barring days when I am traveling out of station," she says. With regards to future of Kettlebell in India, Shivani feels it is "huge". "I personally feel responsible to let people know about this sport and its benefits," she now aims to become the first Indian woman to Snatch with a 24 Kg bell. "It is a beautiful lift and very technical and I am practicing for it now," says Shivani who feels nothing is impossible if a person is "consistent and persistent the goal can be achieved for sure."
Kettlebell is a cast-iron or cast-steel ball with handle used for various exercise and has been in existence for more than a century and was initially popular in the USSR and adjoining countries before becoming a fitness fad and recognized sport worldwide.