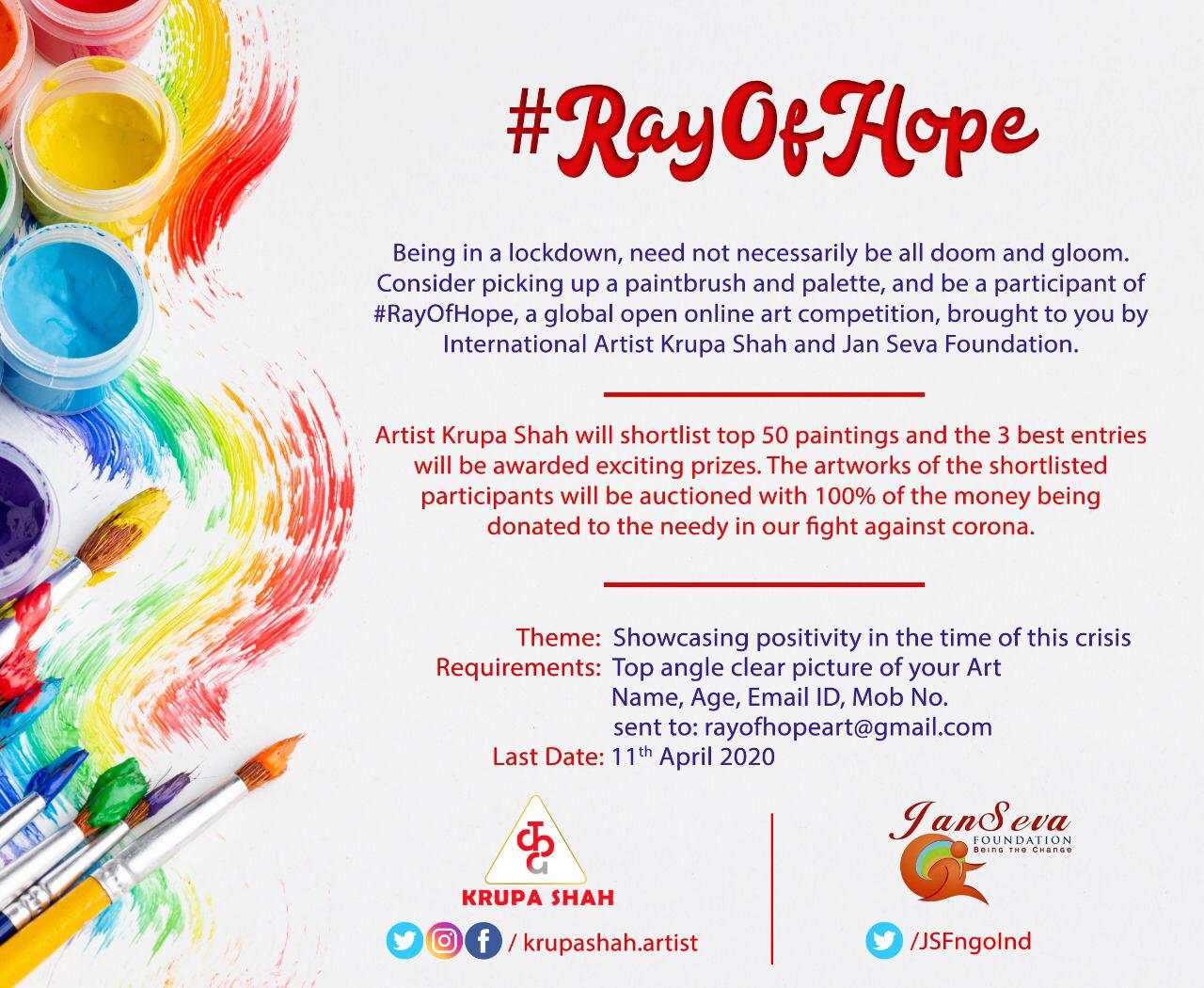 A virtual art contest to raise the global artist community, awareness, and funds
Art can play an important role in creating an impact on the human mind since visual art has time and again proved to be more powerful than addresses or video lectures. Amid barriers
of lockdown, social distancing and the outbreak of the novel coronavirus, the Mumbai-based abstract artist, Krupa Shah, has joined hands with Jan Seva Foundation, to host a global open online art competition entitled #RayOfHope to give 'wings' to the aspirants and to dedicate their efforts towards a noble cause whilst staying at the back of their locked and bolted doors.
The ongoing competition that commenced on 2nd April, 2020, is scheduled to conclude on 11th April, 2020, and the results will be announced on 12th April, 2020. For the same, the artist is calling on both amateur and professional artists of all age groups from India and around the world to showcase their art and express themselves during these trying times. The objective of the virtual art competition is to engage people in productive activity, promote their art, rewards the finalists, and raise funds to tackle the COVID-19 pandemic.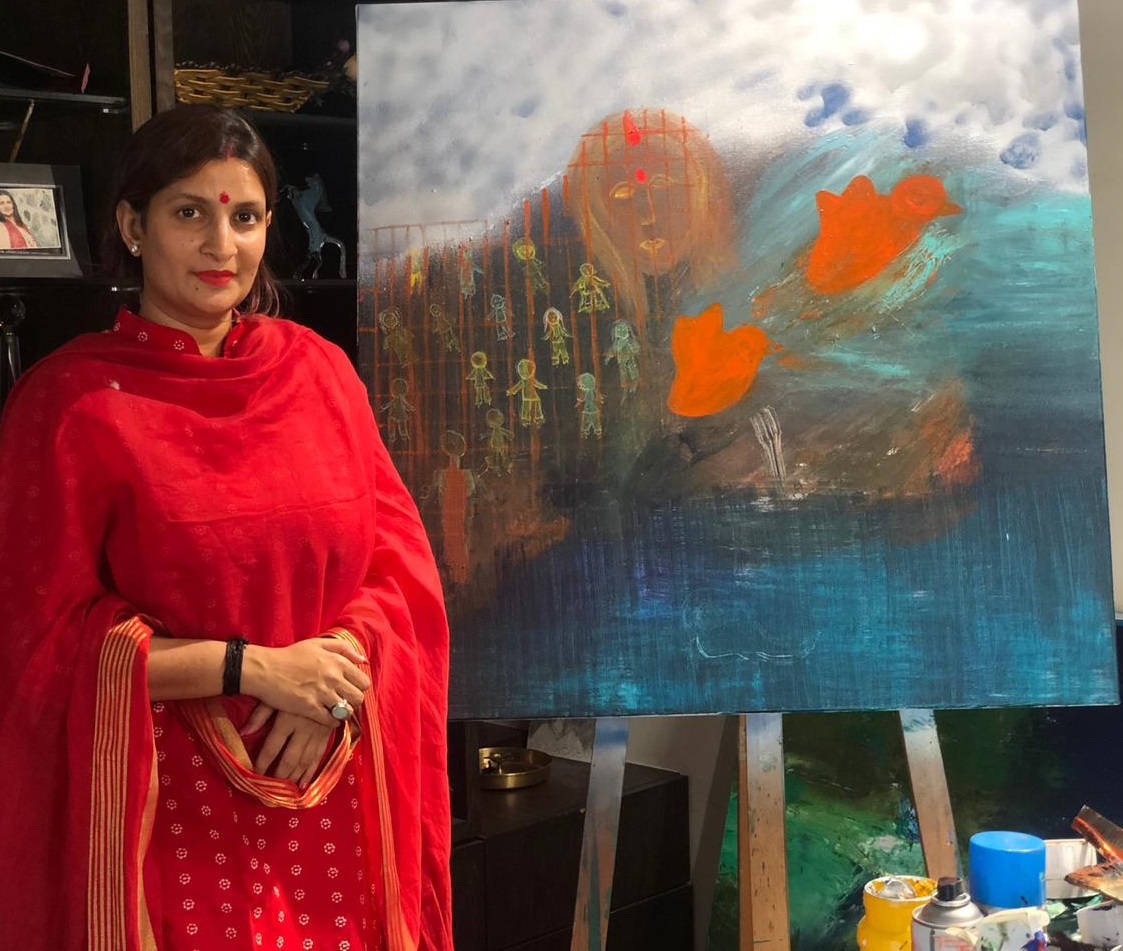 The competition asks participants to submit their artworks on email – rayofhopeart@gmail.com by capturing a picture on the theme of 'showcasing positivity in the time of crisis.' Out of all the entries, the top 50 paintings will be provisionally shortlisted, and amongst those, the 3 best artworks of the respective participants will be exclusively rewarded with a cash prize of INR 15,000/-, INR 10,000 and INR 5,000 respectively. Each of these 50 paintings will be auctioned online and 100% of proceeds will be contributed to the PM CARE Fund.
Artist Krupa Shah, in collaboration with Jan Seva Foundation, through this competition, has taken a step towards helping artists to create new works during the lockdown as well as document the time at present for the upcoming generation to refer to.
Website – www.krupashah.in
Instagram – https://www.instagram.com/krupashah.artist/?hl=en
Facebook – https://www.facebook.com/krupashah.artist/