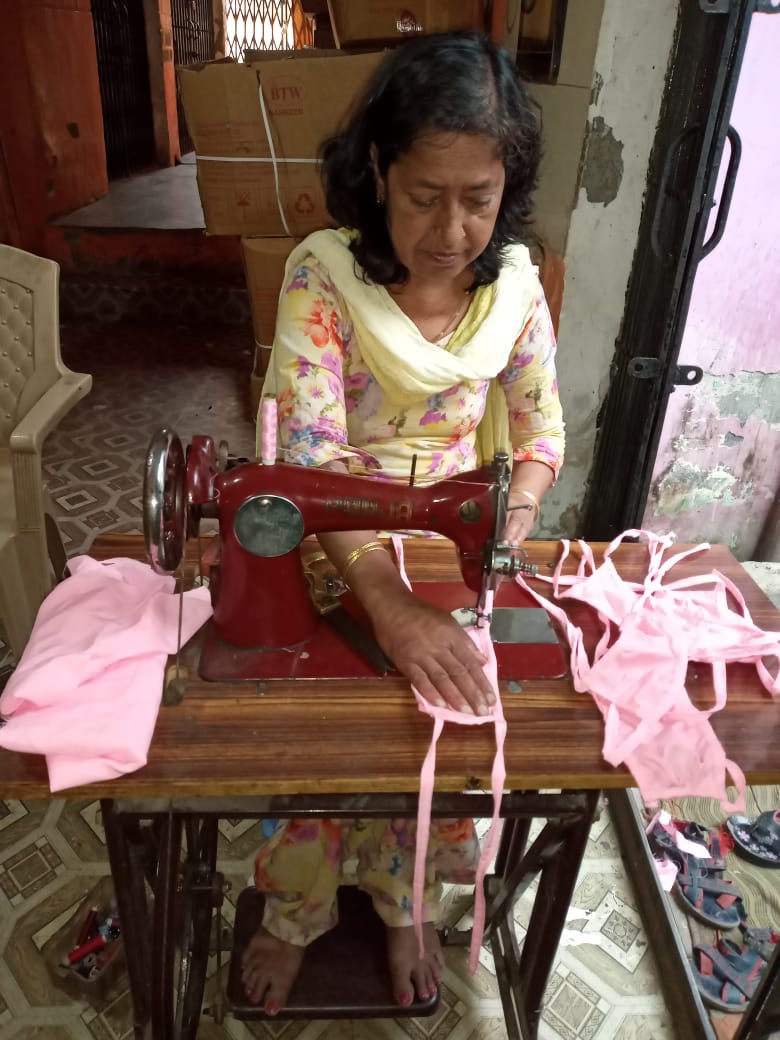 By: Varda Sharma
It may not be an uncommon sight to see a lady bending down on sewing machine and stitching, especially during lock down period when many are trying to find ways to beat boredom. However, what makes Kiran Verma (54) special is her determination, grit and passion to do something for the society. Ever since lock down has been declared by the central government, Kiran, who is a physical education teacher at Parwati Arya Kanya Inter College, Budaun, Uttar Pradesh and is a chronic kidney patient is busy stitching masks for the needy.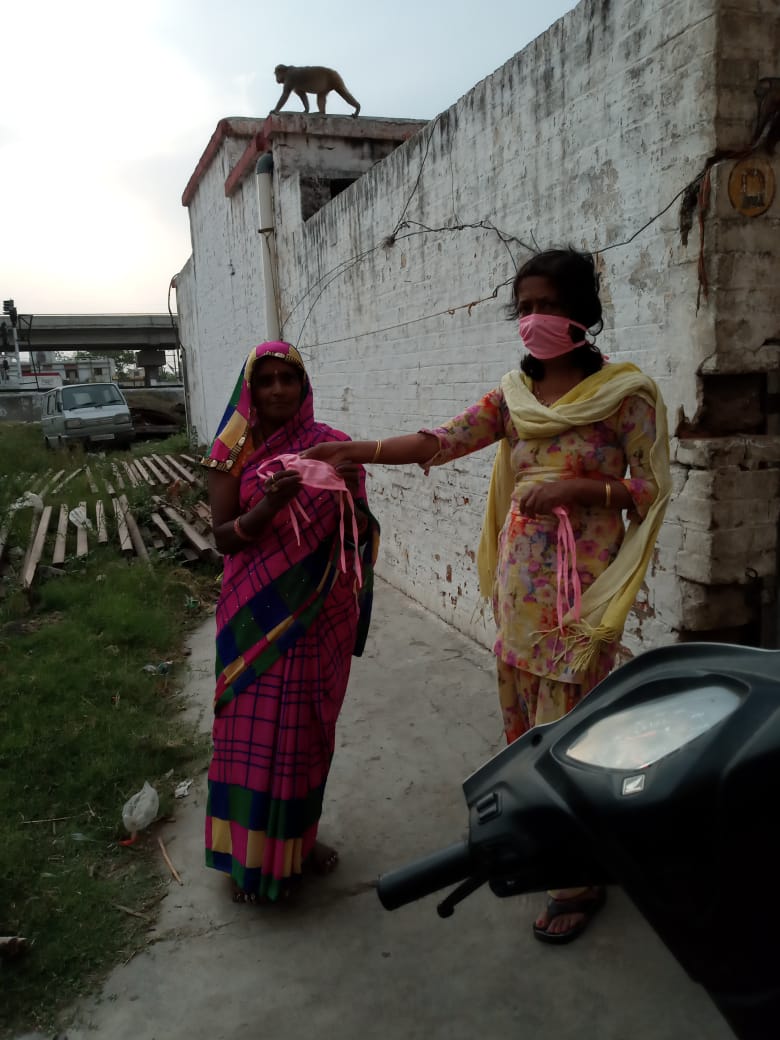 "I have to go for dialysis on a regular basis. I noticed that many people did not have face masks. Although I don't stitch on a regular basis, I felt that I should do something for them. Hence, I decided to stitch face masks for them," says Kiran.
She borrowed a sewing machine from her neighbour and started stitching masks. "Earlier, due to lack of practice and also because of my health, I could stitch very few masks in a day. But now the speed has increased," she says with a smile.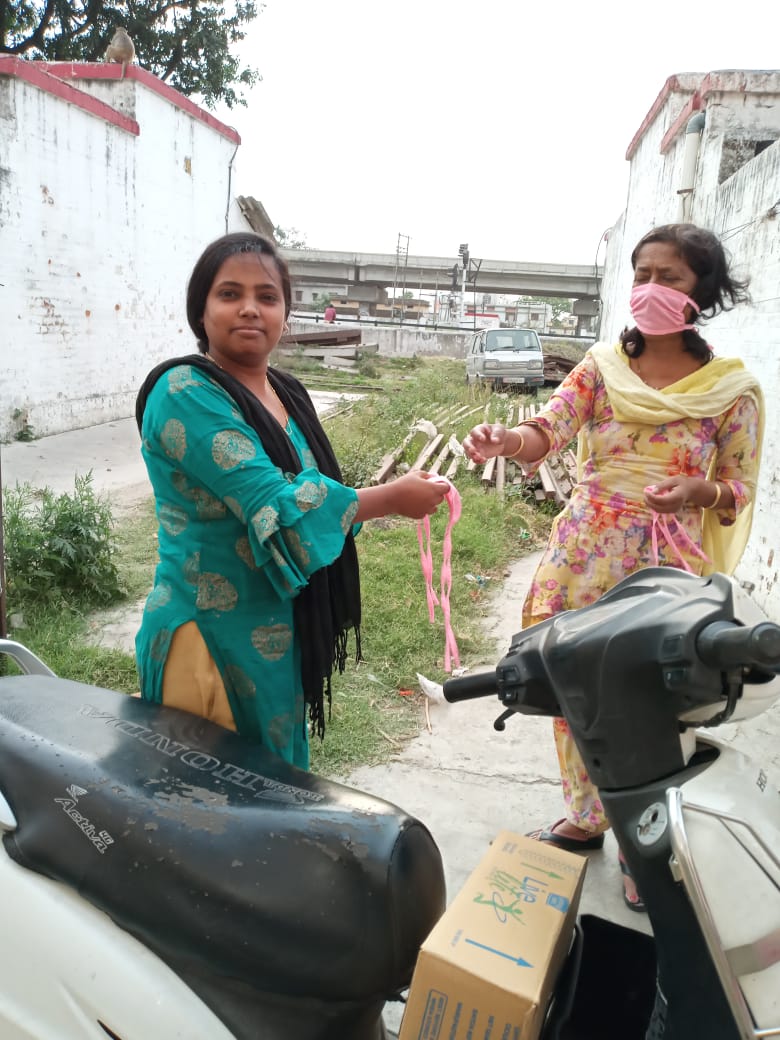 Kiran hands over the masks to the people she meets on her way while going to the hospital and also explains to them about the precautions that they need to take to fight the pandemic.
Born and brought up in Almorah (Uttarakhand), Kiran had an inclination for sports right from childhood. "I loved Hockey and athletics," says Kiran who played Hockey at the state level. Recipient of various awards and accolades, Kiran has been training many youngsters in the field since 1988.
"It is important that we stay at home and go out only if it is important. While going out, it is imperative that we follow social distancing and wear face masks," advises Kiran.