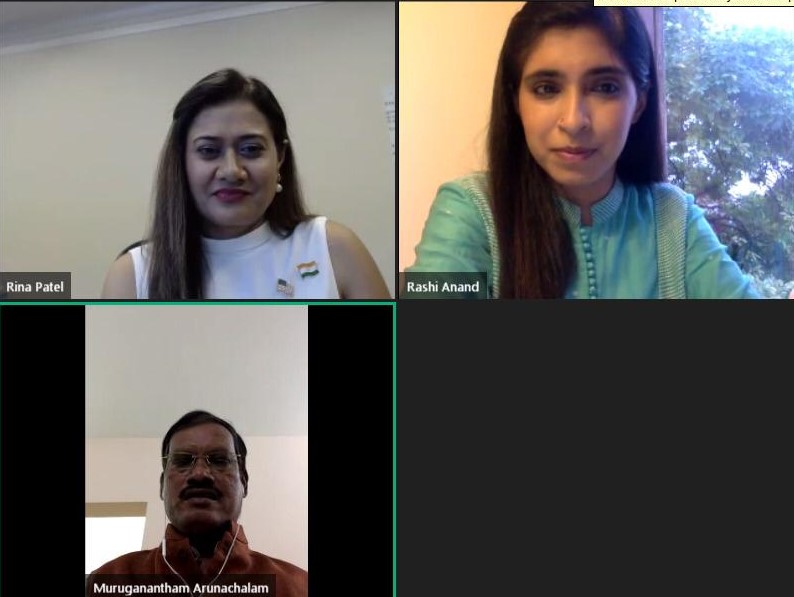 With Bollywood icon Jacqueline Fernandez and "Padman" Arunachalam Muruganantham as Keynote Speakers
Covid- 19 has a huge impact on all of us. No matter from which sections of the society you come from. To cope up with this crisis and to help women of the society in this pandemic, Lakshyam, an NGO devoted to the destitute and suppressed communities has expanded its mission of empowering women by organising an exclusive 5 hours of powerful session of Global Virtual Summit "Women of India leading in time of crisis" recently through online platform. For this summit, Lakshyam has partnered with USA based "The Women Ambassadors Forum (WAF)' with prominent celebrities and influential speakers.
25 Prominent Indian Leaders from 7 different countries participated in this summit. The keynote speakers of this summit was Bollywood icon Jacqueline Fernandez (Keynote speaker) and the famous "Padman" Arunachalam Muruganantham and the other speakers were Nina  Davuluri, Miss America 2014; Aanya Patel, Cofounder of Women Ambassadors Forum GenZ; Anu Anand, Google HR Asia Pacific; Manu Wadhwa, Global CHRO of Sony Pictures; Divya Jain, CEO & Founder, Safeducate; Julie Weintraub, Hands Across the Bay; Dr. Neha Tanna, Investment Partner; Simran Ahuja, Former Miss India; Ira Singhal, IAS Officer; Mrinalini Kher, Founder, Yuva Parivartan; Gunjan Jain, Author; Shalini Passi, Philanthropist & Art Patron; Dr. Ruchi Dana,  Forbes Power Businesswoman 2020; Shaili Chopra, Founder, She the people TV; Dr. Bindu Babu, Celebrity Transformational Coach; Manjula Lee, Founder of World Wide Generation; Shweta Shetty, Indian Singer; Dr. Ramon Lamba, Certified Life Coach & Healer and many more.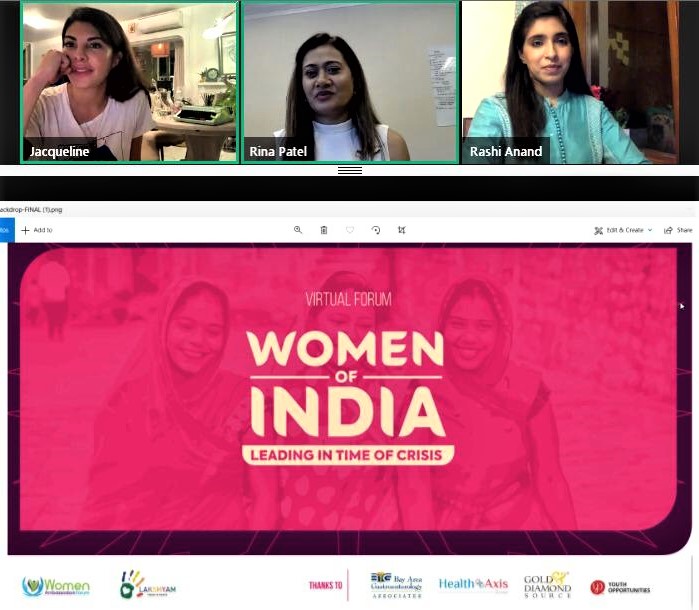 Various issues related to women and methods to empower them were addressed in this Virtual Summit such as tips to raise funds for Startups and Active Businesses during the Global Pandemic, Colorism, Youth leaders removing the Stigma on menstrual hygiene, reinventing Career after 40, Emotions, women shattering the glass Ceiling, Power of Stress in Times of a Crisis, Women Leading Change Through Technology and Sustainability, breaking out of the Narcissistic Cycle and Creating the Power of True Inner Healing, Domestic Violence and Sexual Assault and its solutions, opportunities, skills, and ways to increase women's participation in the workplace and entrepreneurship.
"We felt privileged to collaborate with Lakshyam by launching this exclusive Global Virtual Summit for expanding our mission of empowering women to Southeast Asia. This summit addresed solutions, opportunities, skills, and ways we can increase women's participation in the workplace and entrepreneurship. Through this summit, we aimed to provide tools, resources, and knowledge to women during this time to think about new ways of leading, innovating, collaborating and helping drive change in India. We gathered  to find ways urban women can support and empower rural women in this situation of crisis" said Rina Patel, Executive Vice President of Women Ambassadors Forum (WAF), Ingrid Harib Founder of WAF.
The forum was inspired by the hardships caused by COVID-19, and the event's focus was to empower attendees to lead in a time of crisis. All the donations came from this Summit, will  be used to feed over 200+ families and support the educational & women empowerment program of Lakshyam.
"It was the moment of extreme happiness and proud  to organize this global virtual forum for women at this time of crisis. Through this forum we addressed the issues and problems women went through during this pandemic and made them empower. We extend our heartfelt gratitude to each and everyone who supported us to help to organise this forum especially keynote speakers and prominent personalities. With their presence we reached to numerous of  women around the globe" said Raashi Anand, Founder& CEO of Lakshyam