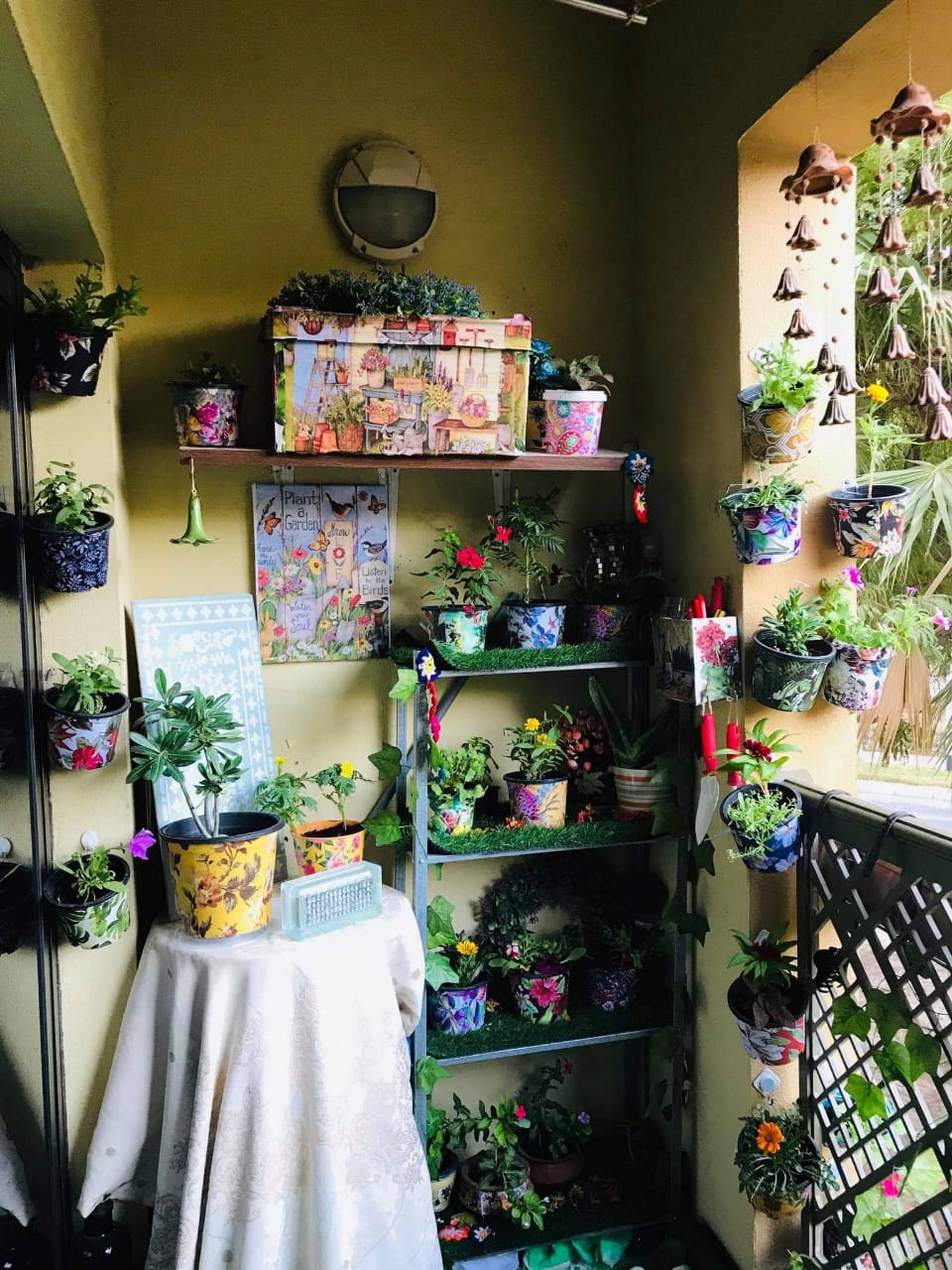 By: Meena R. Prashant
Sayyada Aashi, 44, an Indian settled in UAE has proved that one needs just creative eye and patience to create a beautiful space in the house. An avid crafter, Aashi experimented her talent and turned a simple 11 feet by 4 feet balcony into a mini garden during the lockdown period. The only utility space in her house has become a highlight within her family and friends circle.
Green therapy
Aashi, attributes her creative gene to her mother. "Amma loves  to spend her free time doing  creative art work and is very passionate about  gardening." Aashi says " Although, I do a lot of art and craftwork during my free time, the only thing which was untouched by me was home gardening. "But, when the lockdown was announced, I thought of spending the time by creating a green space for my family".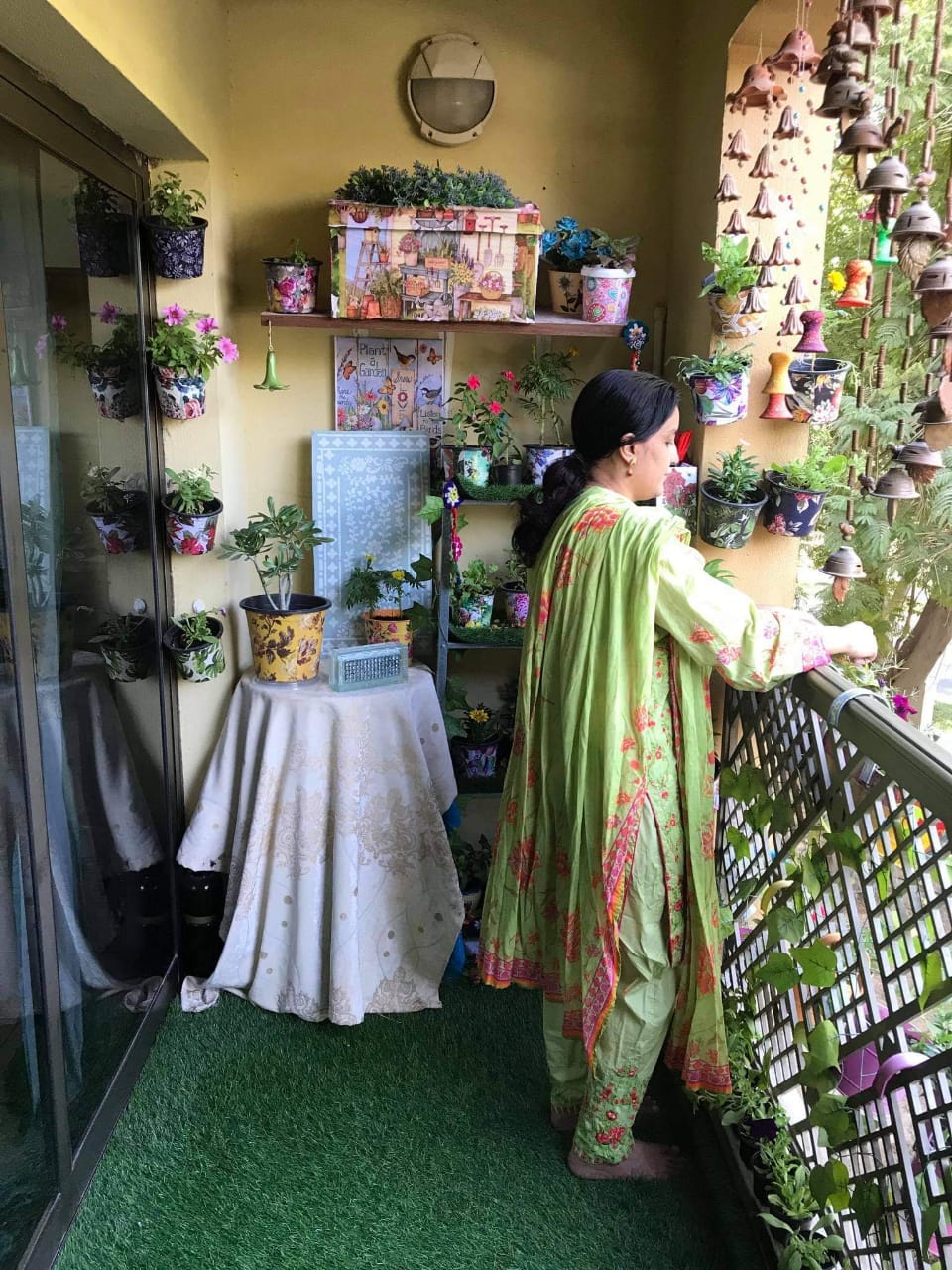 Fine art  supplies were unavailable during the initial stages of lockdown and that did seem to be a challenge to the self-learned artist. However, she was not disheartened and decided to make the best of the things available. "I have always upcycled things. Creating new things within budget and learning new methods is what I do. Why buy when you can create!! Why Recycle when you can Upcycle"are her Creativity Mantras."With so much information accessible  things are easy," she says.
Speaking further, about her mini green zone, which is a house of 50 plants so far, she said, "I needed pots, soil, and plants for which I had a solution within my house. I resolved the planters issue by upcycling the 1kg ice-cream tubs available at home. However, I wanted to give an artistic touch so, used the decoupage method for which I made the Mod podge one of the key items used in decoupage at home with simple Process. Sealed the pot with a sealant to make it water proof . To complete the major decoration, it took about 3 months. Following which I brought plants and the garden was set," she said.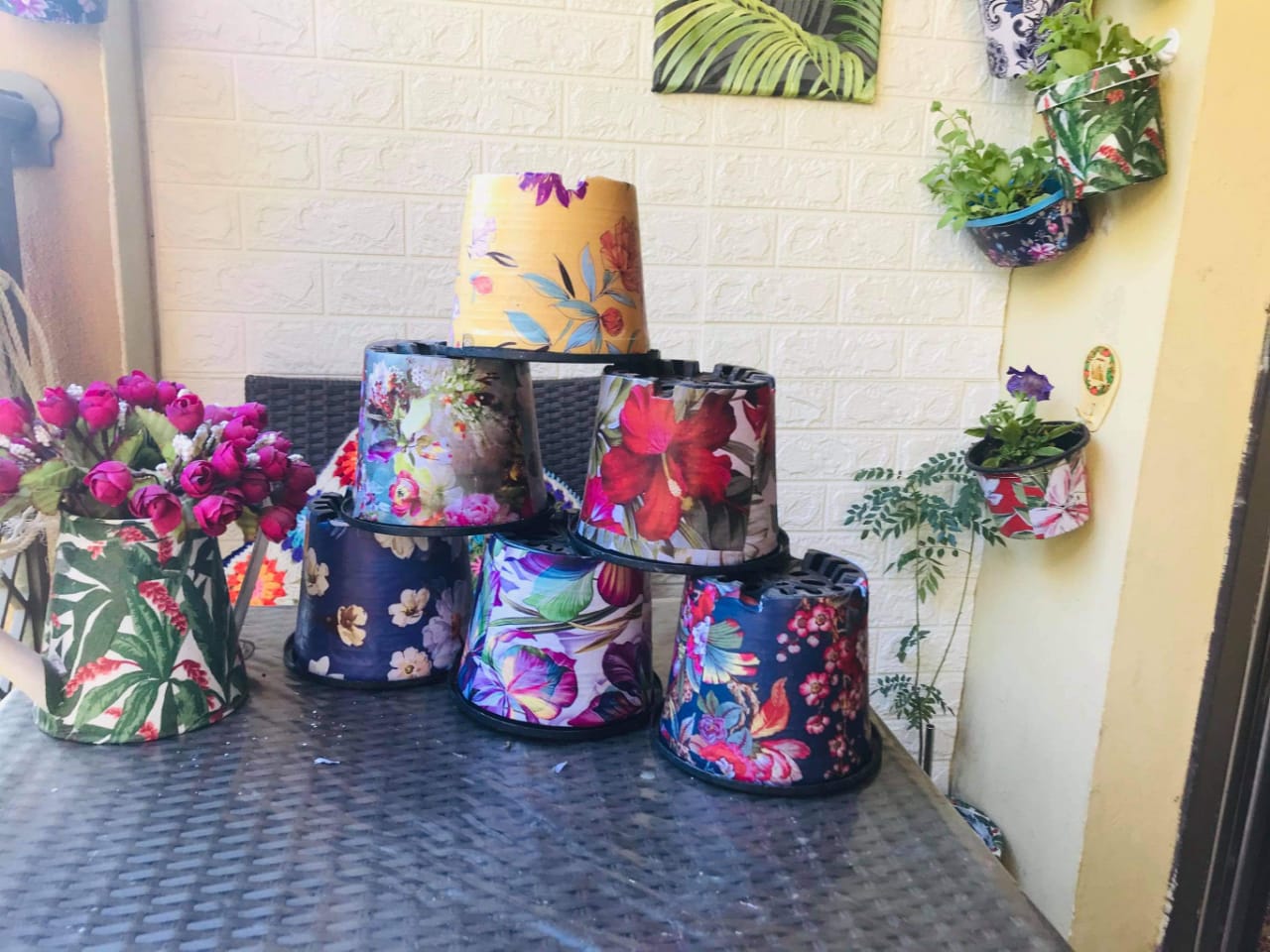 The journey ahead
Although her garden is 2 months old, Aashi says, she has more to learn on how to maintain the plants with changing seasons. The toughest period will be the summers which is June to August. But she is confident of nurturing them well.  Speaking further she said, "I want to buy less and grow more plants from the seeds which are available at my home and propagate more saplings from the existing plants".