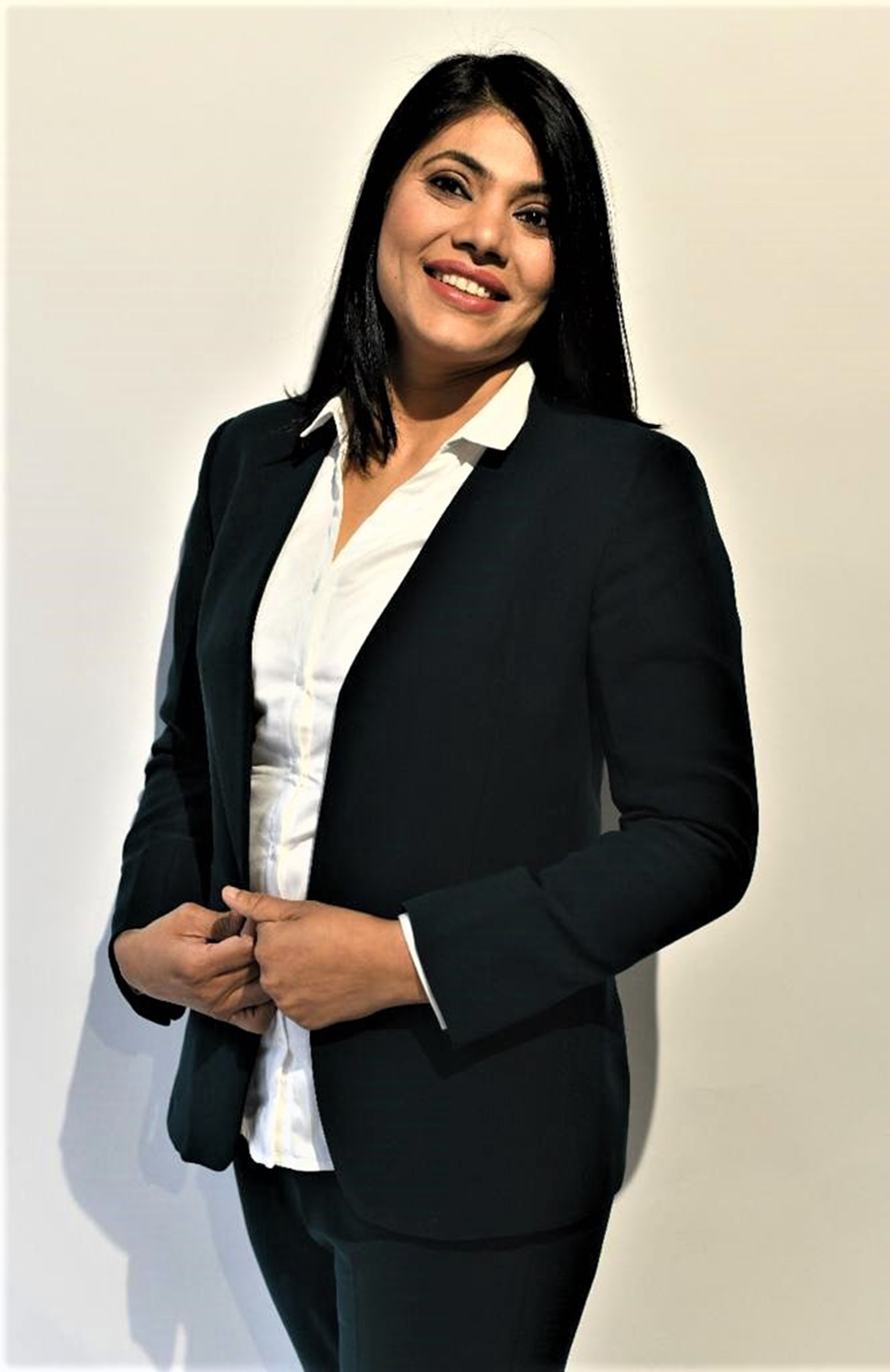 Dr. Paarul Singh, a life coach, has started providing healing sessions to people suffering from depression, anxiety and any mental health issues
By: Meena R Prashant
The lockdown has affected many areas of people's life from physical movement out of the home, social distancing when outside the home, and restricted availability of most public services while sparing essential services. There was a sudden and drastic alteration in the daily routine, with many millions stranded in boarding houses and rental apartments, without work and far from home. Studies from Wuhan and Australia showed high levels of depression among frontline healthcare workers and people in communities with high infection rates. Such anticipatory stress and anxiety, along with loneliness, could not only affect mental health but lead to a decline in lifestyle quality and, ultimately, one's health choices. To help these people, Dr. Paarul Singh, a life coach has started providing healing sessions to people suffering from depression, anxiety and any mental health issues. She is an accredited life coach and a hoponopono practitioner and diploma holder in Shadow work. She is a doctor of metaphysical science from Thomas Francais university and is passionate about making positive changes in people's lives by guiding, motivating, and inspiring her client.
In an exclusive interview with StreeNews, Dr. Paarul talks about how she helps people overcome their fear and obstacles and how she tries to transform their anxieties to happiness. Excerpts:
StreeNews: Please share details about your counselling sessions?
Dr. Paarul: Besides conducting sessions, I am also associated with a few NGOs where my sessions are free of cost. However, for my personal sessions, I always charge a fixed amount. My session lasts for one – one and half hours for which the client has to be dedicated towards mental performance.
StreeNews: Please tell us what are 'mending meetings'?
Dr. Paarul : With the idea of mending meetings, the basic laymen structure is putting down the idea of taking action rather than that in the energy world. Mending meetings is pulling the individual up with the idea of taking their psychological health into consideration and putting them back into the vibration of happiness.
StreeNews: What kind of psychological issues people facing during lockdown?
Dr. Paarul: During lockdown people have faced a lot of stress, anxiety and also "no me time". Depression is some other word for the increased level of stress inside. So initially lockdown was little enjoyable for people, but with the course of time where monetary terms also matter, people started feeling anxious in terms of fear of losing everything. Some of them are even facing suicidal thoughts or "good for nothing" pressure.
StreeNews : How do you help them? What challenges did you face as a professional helping people remotely?
Dr. Paarul : Helping people coming out of stress is the main work where I suggest people to first of all focus on conscious deep breathing which gives serotonin to their brain and makes them relaxed and then we focus on how to remove the causes which bring stress. Being a life coach, for the people coming to me, is a confronting journey and they are sometimes stuck in a blame mode or victim mode. But again yes, I have to give them a concept of 100% me 0% them, which after understating in detail helps people come out of their barriers.
StreeNews: What kind of psychological issues will people face in the long run due to the lockdown according to you and why?
Dr. Paarul: There are a lot of psychological issues which people might face if they do not work on their mental health, for which the biggest one is "left alone" feeling anxiety, fear, depression, emotional breakdown and many more pop up out of the box. Since everyone is at home out of the fear of this pandemic, our social environment ends up with the presence of screen time. This screen time is slowly and slowly eating up the time limit foundation of offices and entering the personal space. Hanging out in open space gives people relaxation. Due to this pandemic, people are bound to remain inside and bring a lot of fear inside them.
StreeNews : People are generally shy and don't take help from experts, when it comes to mental health. How are you trying to break this taboo?
Dr. Paarul : Yes, coming to a life coach is the biggest barrier for people as it is associated with emotions and they fear that people will call them 'mad'. Bringing people into the comfort zone of coming to a life coach is a part where I help people initially with a telephonic conversation that mental health is as important as physical health in terms of your body. When they understand that, there is nothing to be about how and what society thinks and it is all about the individual, as a person. When people understand the concept, they never hesitate, in fact, they openly admit that they are going to a life coach.
StreeNews: Please explain what is Holistic healing?
Dr. Paarul : Holistic healing is a very subtle term and a very deep role in terms of energy. When the energy of the facilitator gets aligned with the energy of the client, combined with the alignment of the universe (our divine energy), miracles happen. Holistic healing helps people come out of many problematic emotions in their lives. Holistic healing maintains a balance among various dimensions of the individual be it physical, emotional or soulful. In holistic healing, individuals take responsibility for their own wellbeing.