A strong woman is one with a voice, the one who wants to be heard. After centuries of struggle, leading waves of Feminism, women at present have right vis-à-vis political, social and cultural, 'Modern Women' are financially independent. However, they are still unaware of their right. It is here the enhanced role of NGOs working for securing women comes into being. One such organisation is Lakshyam NGO, which is working for the upliftment of women through its 'Rooh Program – Awakening Women Soul.'
Lakshyam in association with IRCON International Ltd. (A Govt. Of India Undertaking), ventured in Umri village, Madhya Pradesh. The village is remotest of all villages in India with basic facilities available like electricity and water, Kacha roads. When one walks around in Umri, observes a true sight of rural India. The women are mostly daily wage earners or perform household chores, the average women in the area have studied from 5th standard till B.A from nearby public school or colleges respectively.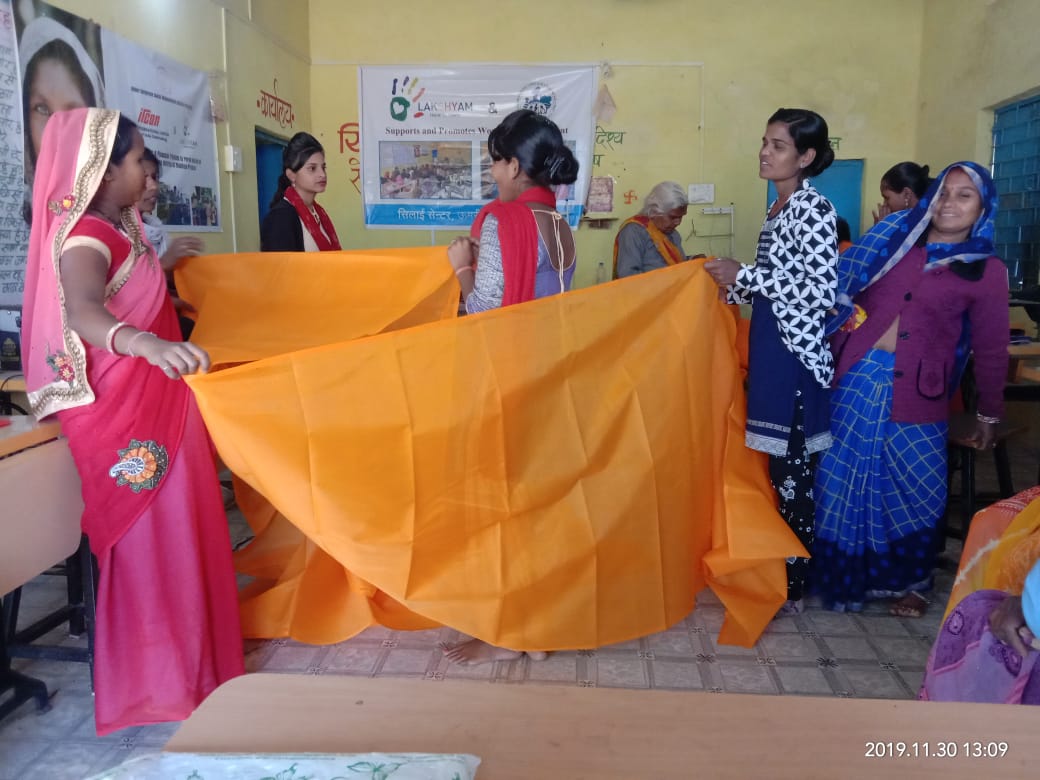 With an aim to financially make these women independent, Lakshyam under its Rooh Program is providing basic skills and financial literacy programs. In the past year, various workshops have been conducted at the centre like financial literacy workshops with a central theme to inculcate an understanding of saving and investment. This contributes to their self-sustainability. Further, the skill training program women are taught basic cloth bag stitching. Wherein products like bags, mats are recreated with waste katrans. Also, contributing towards the 'No Plastic' policy supported by Lakshyam for a better environment. The average woman can earn up to Rs. 3000 to Rs. 4000 a month. A 'Gender Equity' workshop was also conducted designed to cover a set of themes such as 'Building Cohesiveness amongst Women', 'Enhancing solidarity' and 'Foster Team Building'.
Activities like manure training have also been conducted to lead women to the path of alternative financial independence. "Manure is a useful raw material for rural areas- it reduces soil erosion and runoff in the fields and increases soil carbon which helps the plants grow. Keeping this perspective in mind and understanding the demand for such products in their areas – women were given an extensive manure training wherein a demo of how to create manure was done which was followed by asking women to do the same and guiding them throughout the process", said, Sunita, the Centre Coordinator for Lakshyam from Umri, Madhya Pradesh.
She further said, the training was given on how to create 8 types of manures including but not limited to nimastra, jeevamrit, matka khaad and more. This training results in women learning another new skill and new way of sustaining themselves through the market that's already created in the areas around them. The women come to the centre and work there which gives them an advantage of working and take care of their homes and children.
To date, Umri has empowered more than 60 women.