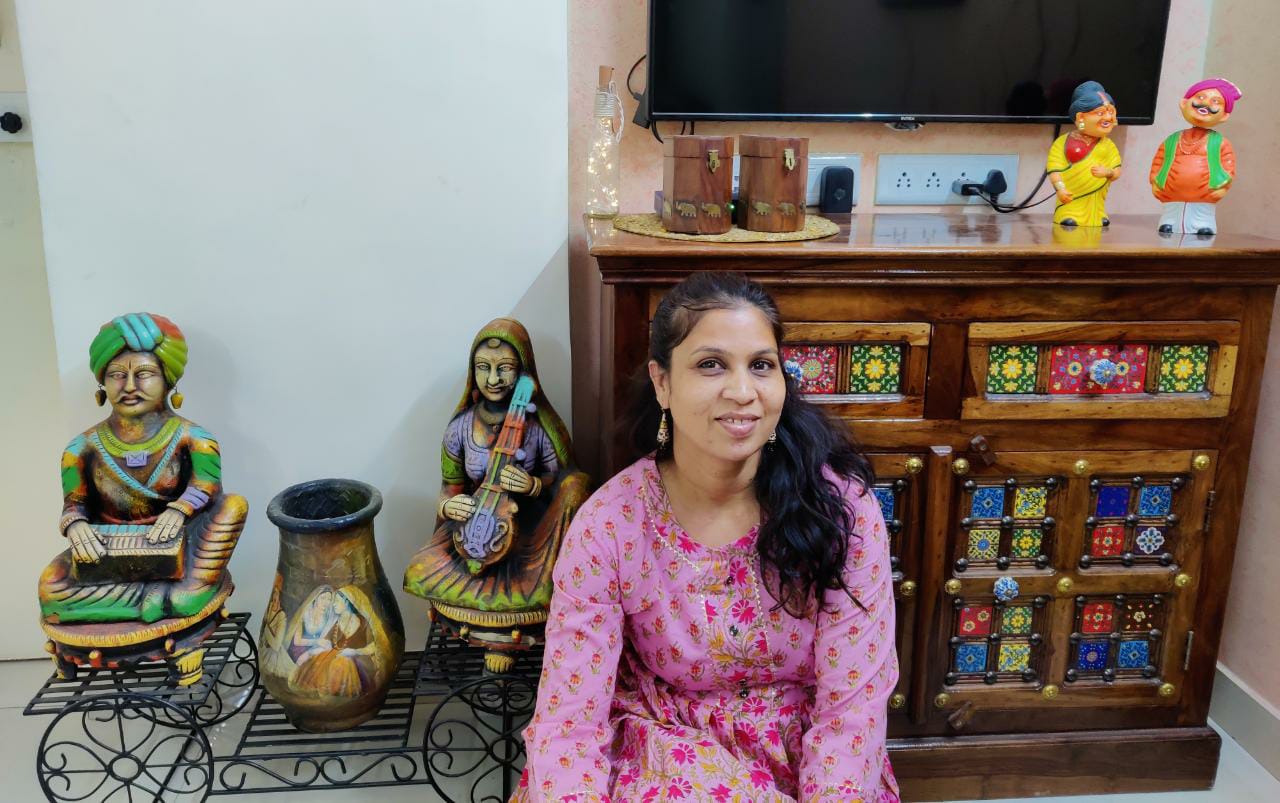 Seema Gupta in her Rajasthan theme house
By: Meena R. Prashant
John Cage, a renowned American composer and philosopher rightly says, "We carry our homes within us which enables us to fly". Many Rajasthanis, who have moved from the Land of Kings, to the city of dreams –Mumbai, are leaving no stones unturned to keep the tradition and culture of Rajasthan alive and celebrate the Foundation Day of Rajasthan, which is observed every year on March 30th, with great pomp and enthusiasm.
Rajasthan Day is celebrated every year on March 30th to commemorate the day on which the state of Rajasthan came into existence. It commemorates the valour, strong willpower and sacrifice of the people of Rajasthan. Rajasthan, earlier known as Rajputana, came into existence on March 30, 1949.
To mark the occasion, they not only dress up in bright colour attire, but also prepare mouth-watering traditional dishes such as Dal Bati Churma, Gatte ki subzi, and Rajasthani Kadhi. The aim is to make the day as memorable. The pandemic has also failed to dampen the spirit.
Says Seema Gupta, who hails from Jaipur, "Rajasthan Diwas is nothing less than a festival".
She adds, "I remember how as a child I used to look forward for the occasion. To mark the occasion, the whole city is decorated with lights and flowers just like Diwali and at night there usually are firework shows".
Despite the pandemic, she says, she would be celebrating the day with her family and will talk about its significance to her children. "For me the day is as important as any other festival. Like every year, I will prepare our traditional food Dal Bati Churma and enjoy the meal with my family", she said with a smile.
For Umesh Sharma and family, the day signifies the celebration of the rich culture and heritage the city has to offer. He too will be celebrating the day with enthusiasm though at home. "Till 2019, we used to organise community event where men, women and children used to dress in traditional attire and enjoy the traditional food. However, after the pandemic, we have stopped community level celebration. This year, all of us would be celebrating the day in our homes but we would all be cooking traditional food and sing folk songs".