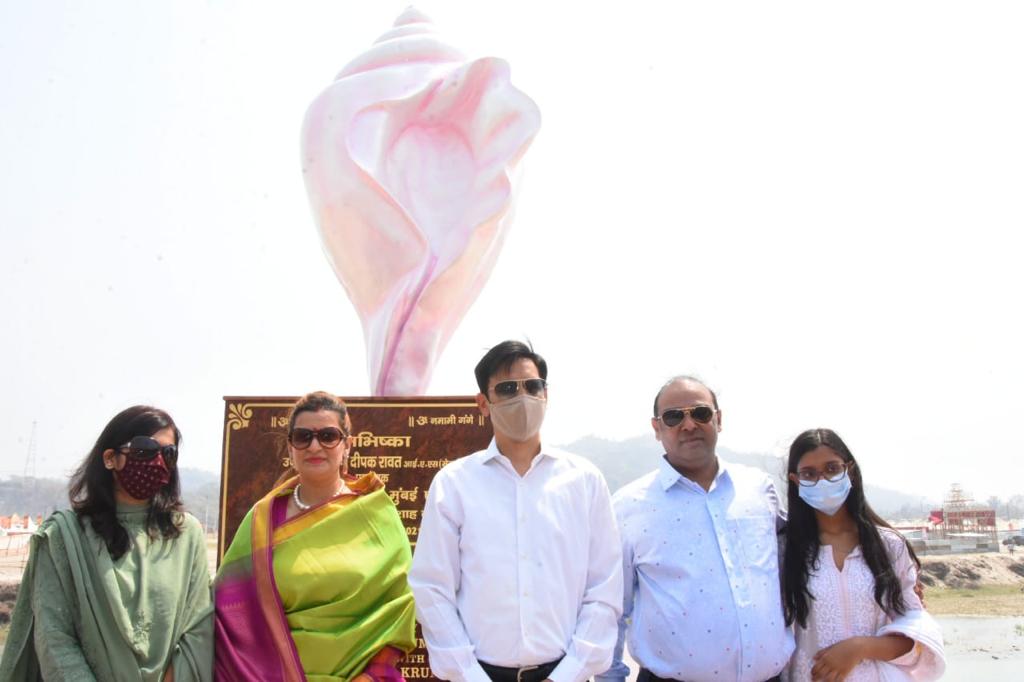 Deepak Rawat, Mela Adhikari (Kumbh) unveiled the conch sculpture
To make Haridwar Mahakumbh 2021 divine and grand, Mumbai-based International abstract artist, Krupa Shah along with Vijisan Group installed the "Abhiscka the Conch" at the Aastha Path, Har ki Pawri, Haridwar recently. Located in a prime location of Har ki Pawri, the installation is a part of the artist's vision at beautifying the Kumbh Mela 2021. With an aim to spread awareness on the importance of our long last Hindu tradition, Krupa Shah has designed and installed the conch model which was inaugurated by Deepak Rawat, Mela Adhikari (Kumbh) in presence of Sector Magistrate Gaurav Pandey and top management authorities from Vijisan Group.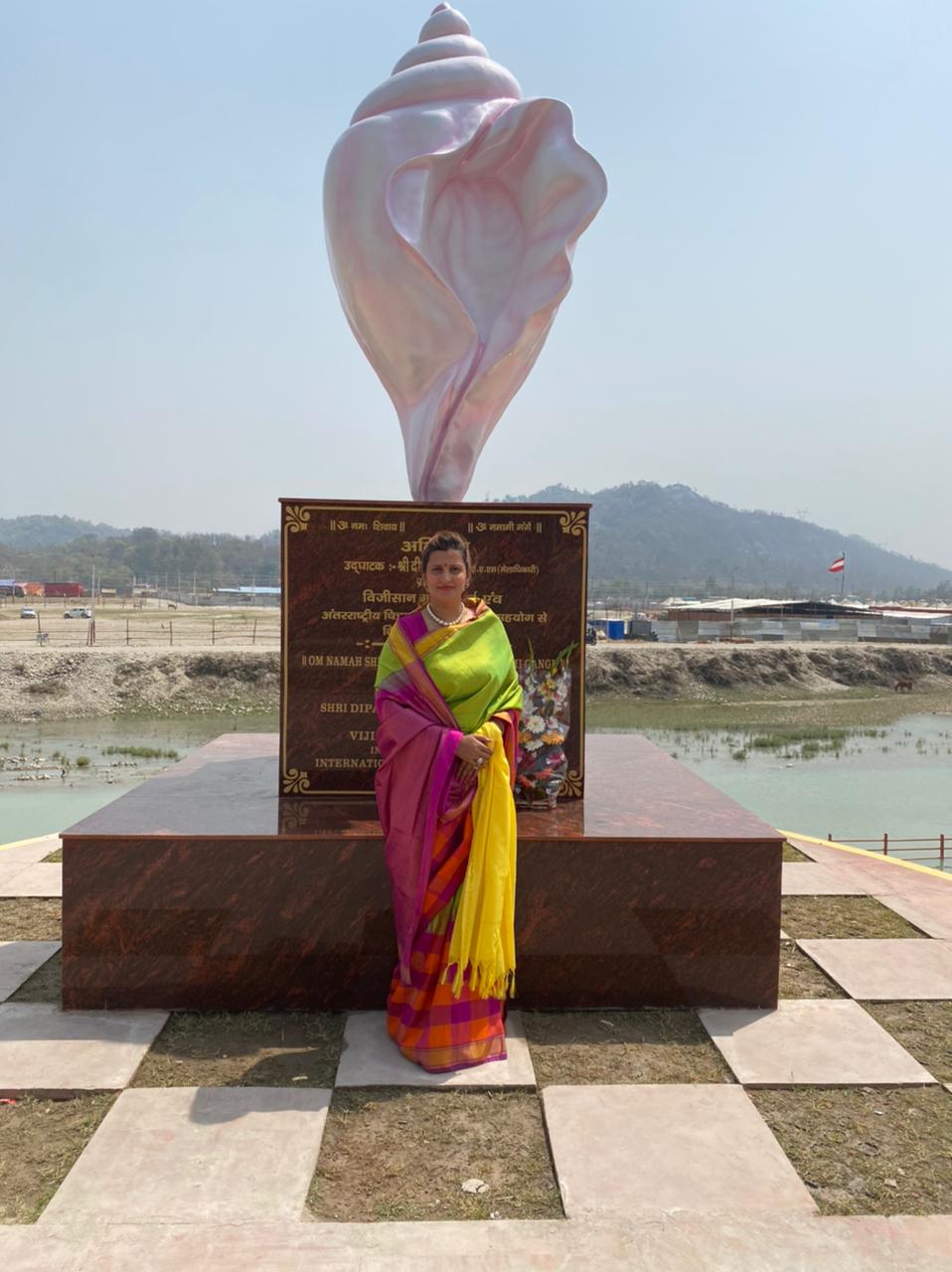 Speaking on the occasion, Krupa Shah, said, "The idea behind installing Conch is that it signifies our long last Hindu tradition and promotes positive vibrations in the surrounding. It represents luster, brilliance, and Purity and symbolizes the Cosmic Space – which reverberates the Melodic notes of the Conch. The Conch has stayed symbolic even in the 21st century. Continuing its positive vibe that Good shall Prevail over evil. I would like to thank Mela Adhikari and all the representatives for supporting us in our effort to make Kumbh Mela more beautiful."
The Abhiscka Conch embodies the rich Hindu heritage that represents a vibrant and progressive culture which is synonymous with Haridwar Mahakumbh 2021 and resonates the sense of positivity and undaunted spirit of its pilgrims and devotees.