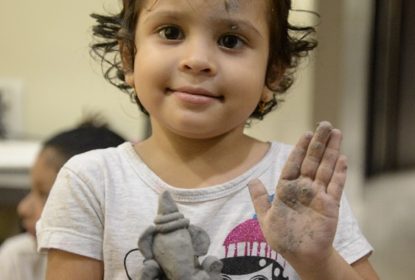 Children make Eco-Friendly Bappas; spread awareness on Green celebration
Sep 02, 2019Stree News0
By: Meena R Prashant Three and a half-year-old Mahek Shah is fully engrossed in giving final touches to her little Ganesha idol. She has been making the little clay idols since morning and appears to...
Time to become responsible citizen
May 25, 2019Stree News0
By: Meena R Prashant Have we ever thought what happens to the idols of Lord Ganesha made of Plaster of Paris (PoP) post-immersion? Such thought-provoking picture landed in my facebook page when a...