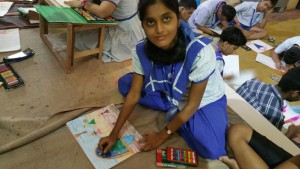 Christopher Reeves, the well known American actor, producer and activist had said, "A hero is an ordinary individual who finds the strength to persevere and endure in spite of overwhelming obstacles."
Indeed, Ashika Nair, Apeksha Ghewade and Kareena Rajput are extraordinary individuals who have proved by their accomplishments that 'Disability is certainly not inability' and if there is determination and will to succeed, nothing is impossible.
The students of Swami Brahmanand Pratishthan (SBP), all the three girls are special children and have mild level of retardation. "While Apeksha and Ashika have intellectual disability, Kareena suffers from down syndrome," informs Sukanya Venkataraman, Principal SBP.
These girls joined SBP when they were around 5-6 years of age.  "All the three girls are extraordinary talented and have excelled in various fields. Their grit and determination is exemplifying," proudly says Ms. Venkataraman.
Ashika, who is studying in the secondary class of SBP, is a good singer and has taken part in various competitions. "This year she took part in a singing competition organized by Ashrya special school, Sanpada and won a second prize for her solo song," informs Ms Venkataraman.
Like her, Apeksha too is studying in the secondary class. "Apeksha is very creative and excels in drawing," adds Ms Venkataraman. She also participates in dance and singing competitions and recently participated in drawing competitions organized by Navneet.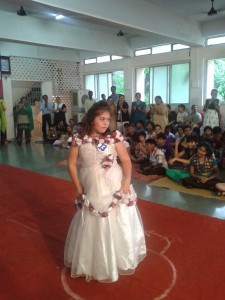 Kareena Rajput, who is 17 year old, is placed in the Prevocational Group.  A very creative person, Kareena has a penchant for dancing.  "It is such a pleasure to see her dancing with crisp movements," says Ms. Venkataraman. Kareena has been participating in various dance competitions and has been winning prizes.
"Not only these girls, every child in our Institute, is blessed with various talents. It is a pleasure to see these children participate in all the activities with great enthusiasm. Parents too are very encouraging and supporting," adds Ms. Venkataraman.
These girls are truly an inspiration for all others. They have proved to the world that nothing is impossible for willing heart. With persistent focus, commitment and enthusiasm, one can soar high and achieve their dream despite odds in life.