To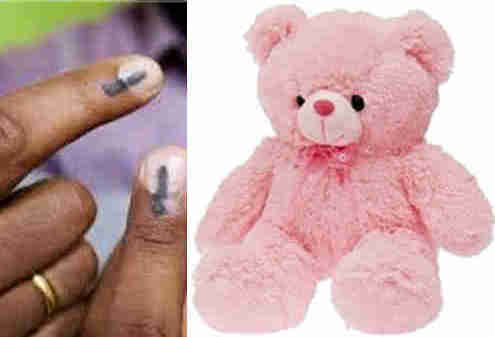 encourage more and more women voters to exercise their democratic polling right, Goa has come up with a novel idea. As the state starts its polling today, apart from the indelible ink, the first time women voters will get something more- A pink teddy bear.
Like any other state, Goa too has more number of women voters than their men counterparts. Out of 5,62,000 voters in Goa, women outnumber men by about 20,000 on the electoral rolls. Apart from the attractive Pink teddy bear there will be some special polling booths, which will be named as pink polling booths- having all the decoration in pink-coloured stuff.
The pink polling booths will have all women election workers and officers. It is said that there will be at least 40 such pink booths across Goa. It is kind of celebration of women power.
Important: Are you first time women voter in Goa send us your picture with the indelible ink and Pink teddy bear.