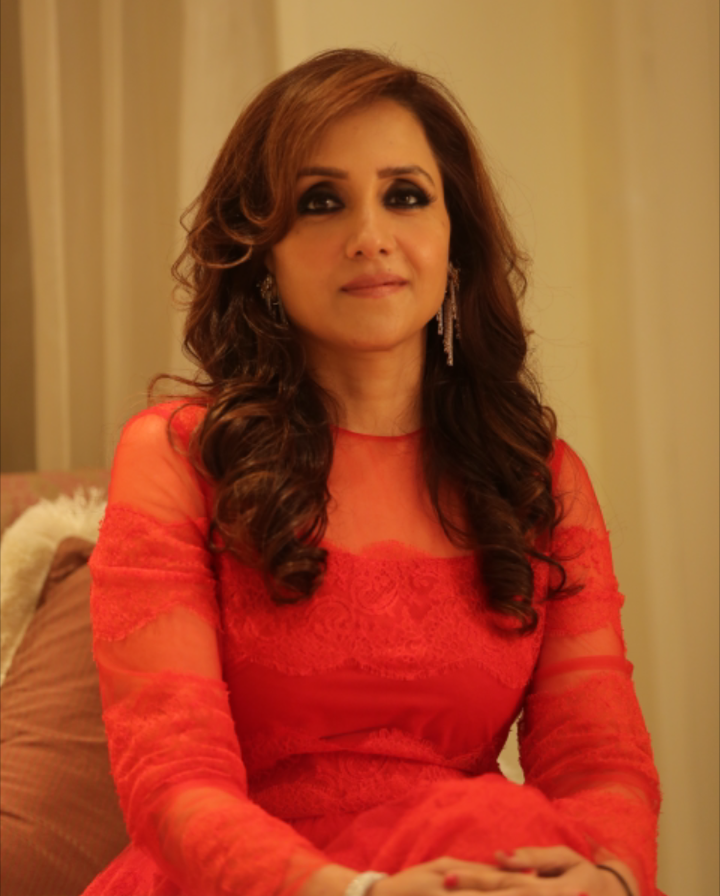 Mrs. Shivani Vijay Patil, first lady and Managing Trustee of DY Patil University, Navi Mumbai is a well known figure in the country. Her vision, dedication and passion have been indelibly influenced by Dr. Vijay D Patil's (President of D Y Patil University) wisdom and generosity and have made her to be actively involved in the field of higher education, sports and philanthropy. A soft spoken, warm and ever smiling lady, Mrs. Patil nurtures a deep regard and respect for traditional values while being equally open to modern ideas. In a tete- a- tete with StreeNews, Mrs. Patil talks about her vision in the realm of education as well as her desire to organise various sports meets to give the right opportunity to upcoming sportsmen and sportswomen to develop their Sport. Excerpts of the interview:  
StreeNews: Has there been an inclination towards education right from beginning?
Mrs. Patil: I was always inclined towards education right from the beginning. I firmly believe that educating the youth of India is the most powerful tool. Before marriage, I was associated with a number of NGO's that looked after the education of the kids in slum and rural areas with an aim to bring about a major change.
StreeNews: What challenges did you face while incorporating new ideas in the curriculum at D Y Patil University?
Mrs. Patil: I had to do a thorough study of various fields since D Y Patil University offers education in 23 streams. It was also important to abide by all the rules and regulations of the regulatory bodies like NAAC, UGC, Medical Council of India.
StreeNews: D Y Patil University has courses with International formats. Which Universities of the world has it tied up with and for which courses?
Mrs. Patil: D. Y. Patil University has tied up with University College of Birmingham for Hospitality & Tourism Studies; City & Guilds, London – Hospitality & Tourism Studies. Our ongoing project is the new school of Business which aims to be at the forefront of sustainability and is being designed by UK based architects 'Foster and partners' who are famous for high tech architectural designs. The facility is planned for 4000 students and will provide graduate level degree programme focused on business and management studies.
We were also a part of recently awarded certification from Joint Accreditation System of Australia and New Zealand (JAS-ANZ) for the medical college. We strongly believe in cultivating a network of international relations which allows to boost up the staff and students. Through these tie ups, students go abroad and the experience broadens the students' global outlook.
StreeNews: You nurture a deep desire to create a world class tourism and hospitality Institute? How do you plan to implement this? Is there a demand for this in India? Are the students opting for such a course in the present scenario?
Mrs. Patil: Tourism is on the rise and the tourism figures over are escalating Year–On-Year the world over. With the increase in tourism, the demand for Hospitality & Tourism facilities has also increased. World renowned hotel chains are expanding their operations in various continents. The Hospitality Industry is in need of trained and professional manpower to cope up with the demands of the market today. In India too, there is a high demand of highly trained hospitality students. To meet the demands of the Industry, the number of Hotel Management Colleges in the country has gone up in the last 10 years. More and more students are aware of Hotel Management as a career and they are opting for such courses since they know it has a bright future. Hence, to offer our students the best of education in Hospitality & Tourism studies, we provide a 360 degree exposure to the students. Along with theory we emphasize more on the practical aspect of the course by conducting many workshops, demonstrations, conferences, seminars etc. These events are hosted by various experts from the industry. We also conduct virtual workshops where students can get connected to International chefs and professionals who offer them inputs on the latest trends in the industry. Our curriculum is based on suggestions from the academia as well as the current industry professionals.
Our infrastructure is constantly renovated and refurbished to meet the demands of the changes in the Industry. We plan study tours for our students within India & Abroad to give them a broader view of the Industry. We also have tie up with International Institutes like University College of Birmingham City & Guild, London etc to provide students with the right cross culture and cross industry exposure. All these things help us in developing students who will be world ready professionals.
StreeNews: D Y Patil is also known for boosting various sports? How do you plan to tap the talent? How will the Institute help the budding sportsperson? What facilities are in the pipeline?
Mrs. Patil: Yes, we at D Y Patil believe in a healthy and robust nation. We want the young minds of India to be trained in various sporting activities where they can represent India on a global platform. India with its huge and diverse population of youngsters has the capability to represent and win accolades for the nation in all sporting events. However, to achieve this, we need to scout budding talent from the grass root levels. We, at D Y Patil Sports Academy, try to give the right support, guidance and infrastructure for training such talented youths. Throughout the year, we organize various camps and tournaments which help a lot of sportsperson to achieve their ultimate goals. To name a few: D Y Patil is associated with SFA (Sports For All) which looks at nurturing budding sports talent from schools all across the country. SFA involves various types of sports like Badminton, Tennis, Athletics, Football etc.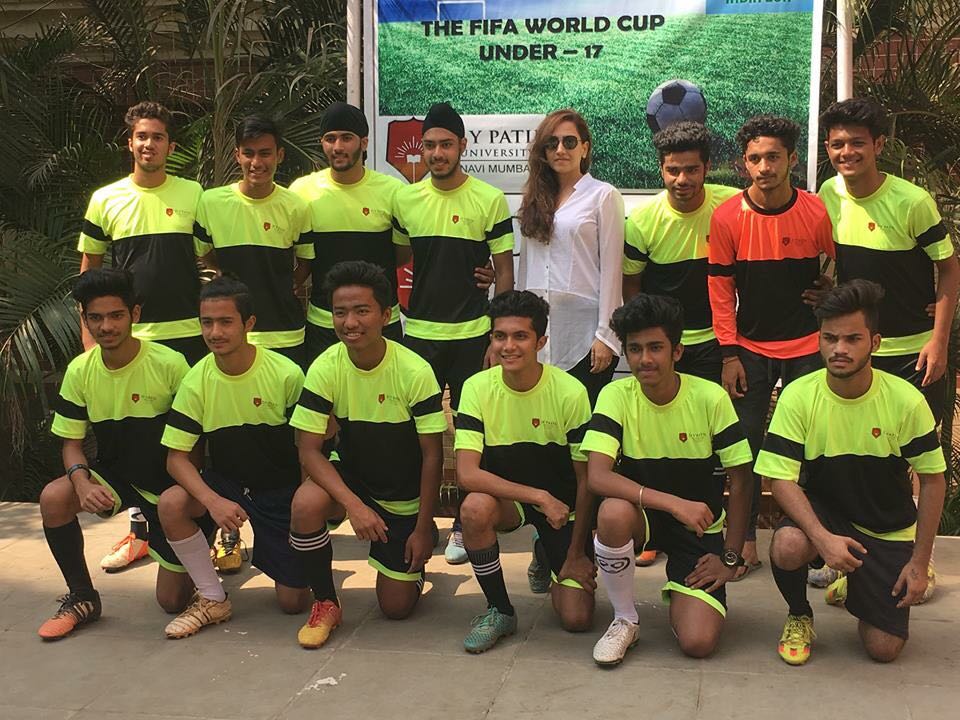 D Y Patil Sports Academy annually hosts the D Y Patil T20 Cricket matches. We were also associated with 'Mission XI Million' which was a government initiative to make Football reach to 11 million children across India. D Y Patil Stadium also hosted the first ever 'FIFA Under -17 World Cup' which was a boost to the local football bodies in India.
StreeNews: Being a wife, mother and also the Managing Trustee of the Institute how do you balance the various duties? Have there been challenges along the way? How supportive has been the family?
Mrs. Patil: I trust that there is a purpose behind my challenges. Choosing to be positive and having a grateful attitude determines how you are going to live your life. As a woman I enjoy donning various hats: a mother, a wife and a managing trustee. But it is my family which gives me the strength to successfully handle all these roles. My family is my biggest support through all my challenges.
StreeNews: You are also a philanthropist which not many people are aware of. What are the various social activities that are conducted under your guidance?
Mrs. Patil: I overlook activities of the charitable trust of the D Y Patil Group. Under my guidance the D Y Patil Hospital team organized anOphthalmology camp for treating patients from Parbhani, on the rural stretch of Maharashtra. 125 patients were operated in 3 days and all the costs were borne by the hospital. The joy in their eyes to have got their vision restored was indeed priceless. I also monitor that the doctors, students and staff regularly conduct free medical camps in rural areas like free eye check up, blood donation camps, health check up camps etc. I also look into the activities of our NCC faction at the University. Through this, we encourage students to organise various Socially Responsible events which will benefit the society and will also make the students aware of the realities of the world around them like providing food to orphanages, arranging cultural events at Old Age Homes, conducting skill based activities for hearing impaired students, conducting educational camps for slum kids, rehabilitation of transgenders etc.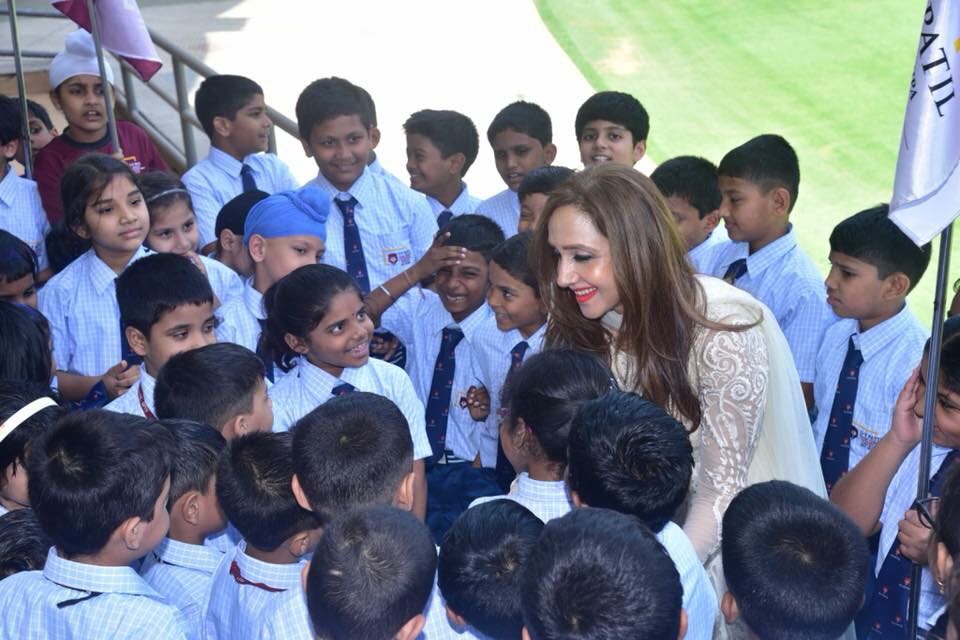 StreeNews: How do you plan to bring about a change in education sector?
Mrs. Patil: Indians lay lot of emphasis on education. India has world renowned Institutes like the IIT's. However what needs to be changed is the system of education in India. This has to start from the Primary Education. Our education system should focus more on practical experimentation and research rather than only concentrating on theoretical knowledge. It has to be a healthy mix of theory and practical. And this is what we are imbibing in all our formats of education at the University. We provide our students and faculties a lot of liberty in research and practical application of the theoretical knowledge gained. We have recently introduced the 'Learning Management system'- a software which provides a platform for lot of interactive learning between students and faculties. Students learn not only through classroom studies but also through virtual class sessions, debates and discussions, role play and case studies, industrial visits etc. We offer the students a conducive atmosphere to bring out the best in them.