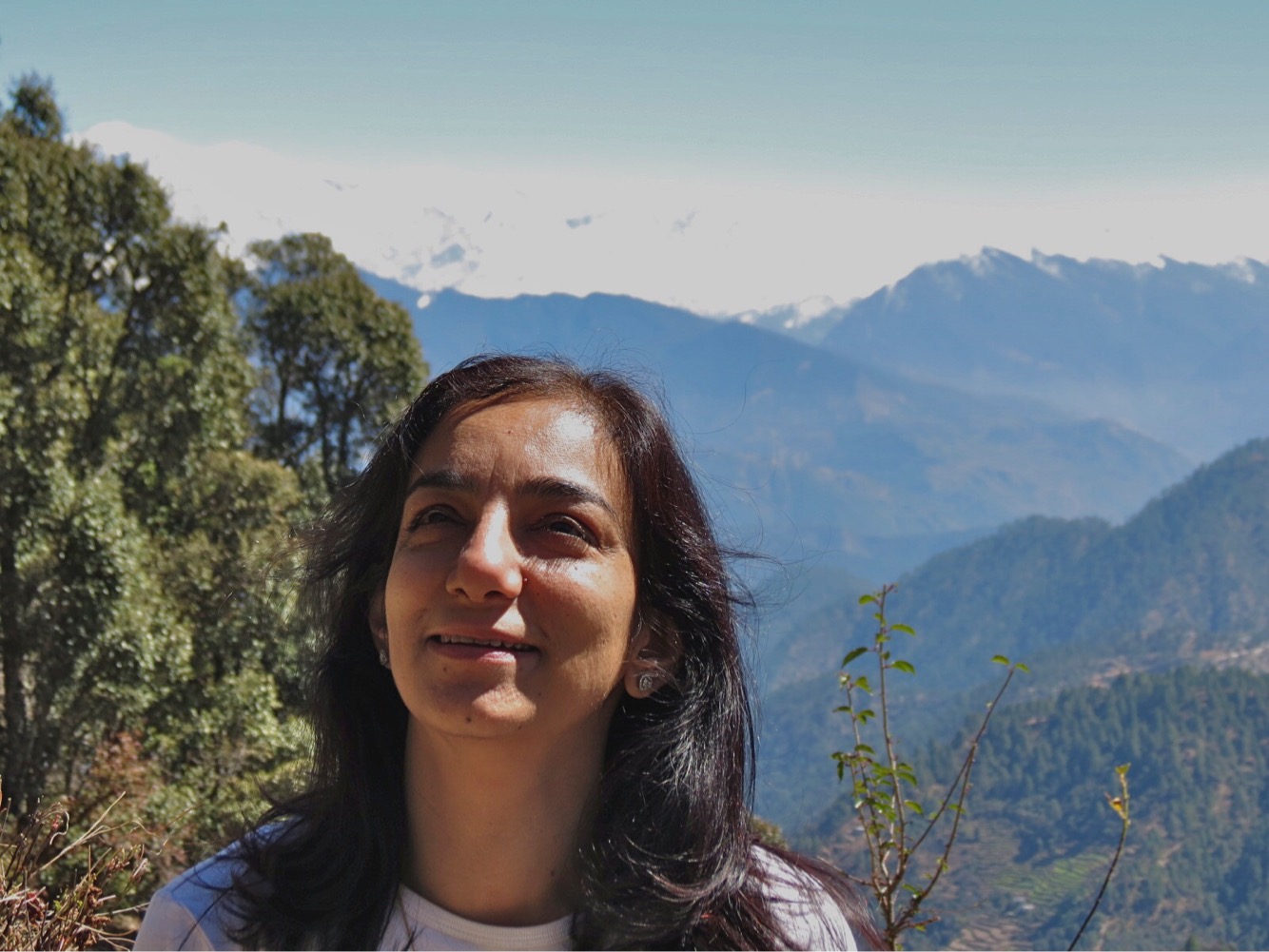 By: Varda Sharma
Imagine a home stay in the Himalayan region away from all tourist trails, in a village surrounded by pristine forests and farms, facing grand snow views and a wide valley. Well this is perhaps the dream of every tourist..nah.. infact the dream of every individual who wants to escape from the hustle and bustle of the metropolitan city life. Nestled in the lap of nature 'Birdsong & Beyond'- a home stay, offers this and much more.
Kiranjeet Chaturvedi, the owner, cherished a similar dream right from her childhood. "Inspired by trips to places like Kullu Manali when we were children and my pull to mountains, snow views, trees, flowers, and nature overall, I nurtured a deep desire to live in the mountains," she says.
The desire intensified as she grew older which became firm as she started doing summer internship after completing her Masters in 1990 in a Himalayan village with an NGO.
Few years later, Ms. Kiranjeet visited a home stay in a village and the idea of making a home and running it as a guest house took shape. Then started the search for suitable location, the availability of the plot and the area of the land needed to build a home stay. She finally found her 'dream' land in Guniyala Khal, district Chamoli in Uttarakhand.
"It is located atop a ridge that straddles the two river valleys of Mandakini and Alaknanda, and overlooks the two pilgrimages of Badrinath and Kedarnath. It was impossible to ignore or say 'No' to this land surrounded, as it was, by beautiful, picturesque and serene surroundings," says Ms. Kiranjeet and she immediately bought the land.
Overcoming hurdles and challenges
However, the very fact that the region was completely unknown and pristine and the land was located in a place far away from the urban rush, turned out to be challenging in terms of getting trained or very trainable staff and in getting supplies and help. "Services that we take for granted in cities, like, plumbing, electrician, construction labour etc. are difficult to get in this region. Even laundry is an issue," says Ms. Kiranjeet. Further, there is also no system of
domestic servants as such. "The idea of timely commitment to a task is also non-existent in our terms of professional efficiency," she says. This turns out to be very challenging as "sudden crisis crop up, that the staff does not sometimes even see as a crisis, but an urban guest looks at it differently. For example water is scarce there but urban guests do not realise the sensitivity of the situation," says Ms. Kiranjeet.
However, overcoming all these hurdles, and with all the savings that she had earned in her corporate career, Ms. Kiranjeet founded in 2012, with one helper cum caretaker, the 'Birdsong & Beyond'- a home stay for the nature lovers, tourists and explorers who can experience something unique in a cosy and hospitable environment with enriching local experience.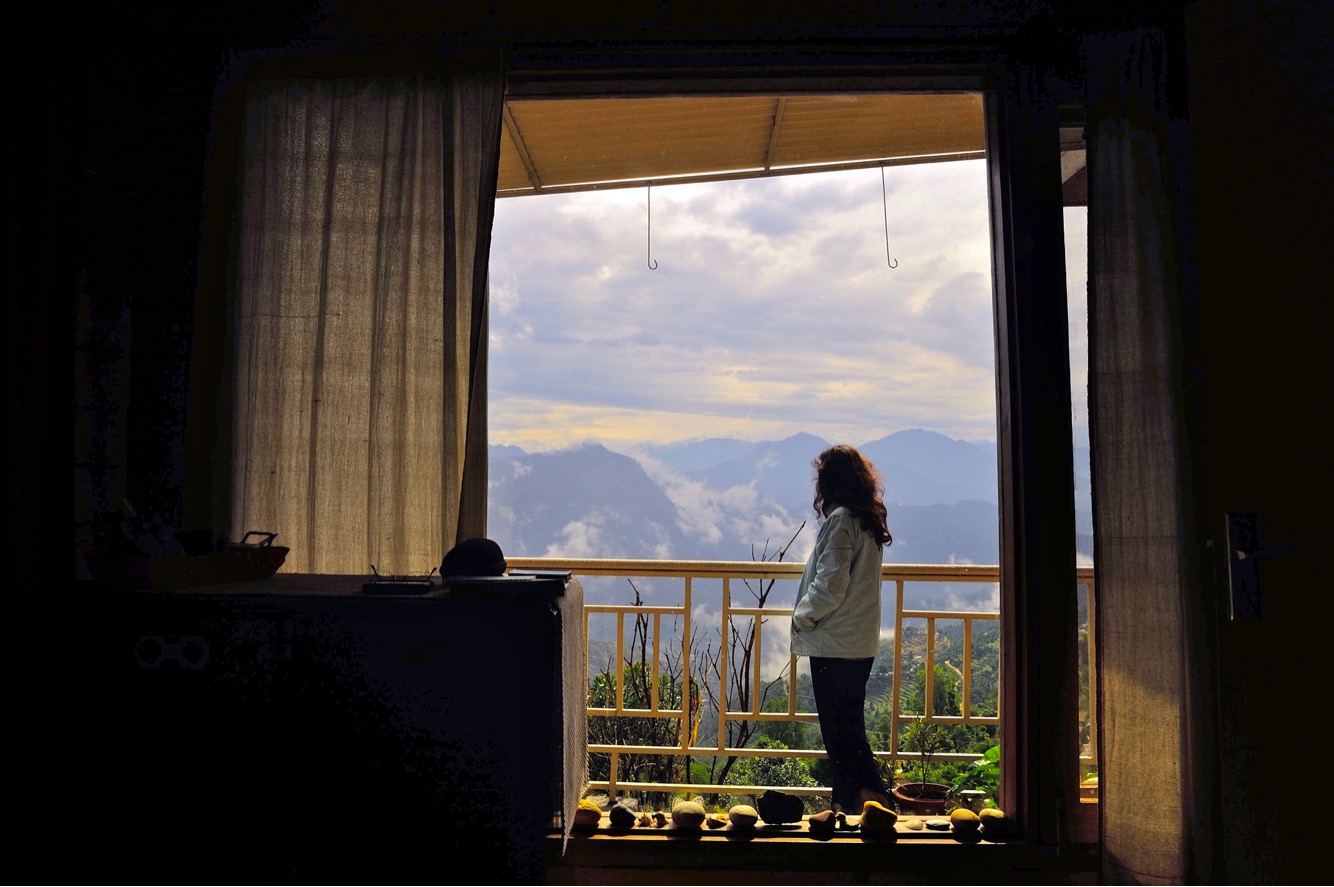 The name 'Birdsong & Beyond' itself has an interesting story behind it. Says Ms. Kiranjeet with a smile, "My daughter chose the name. It was very spontaneous- we had just taken over the property from the construction team and were resting after cleaning up. Suddenly my daughter, who was 8 then, turned to me and said that this place is full of Birdsong." And she was right. "This is the main thing we feel and hear from the moment we get up and through the whole day. So many different birds can be seen literally at our doorstep and all around us," she adds. So the name stayed. Later, a friend suggested the addition of 'Beyond' in the name as there is so much more to explore and experience beyond the immediate encounter with Birdsong.
Off beat holiday destination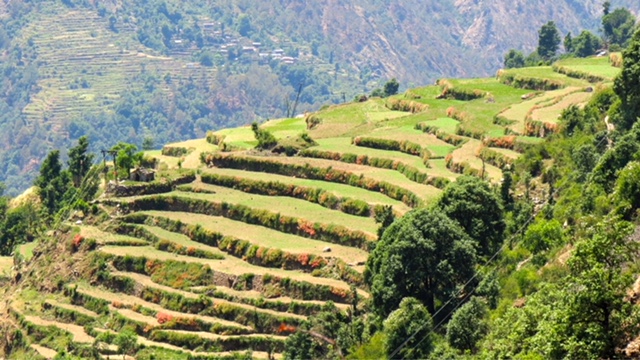 'Birdsong & Beyond' is open to guests who appreciate such a nature based, off beat holiday, for relaxation and rejuvenation. The home stay offers 4 double rooms and one single room and a caretaker cum cook on site. "We offer wholesome home cooked meals, often with local specialities and ingredients," says Ms. Kiranjeet. As the area is surrounded by beautiful locations, they arrange for guides and for camping trips nearby as well.
'Birdsong & Beyond' is on Airbnb and with another booking aggregator. Direct booking is also possible via NEFT transfer. "We offer a double room @Rs. 3000 per night double occupancy. Meals are charged at Rs. 250 per meal per person," informs Ms. Kiranjeet.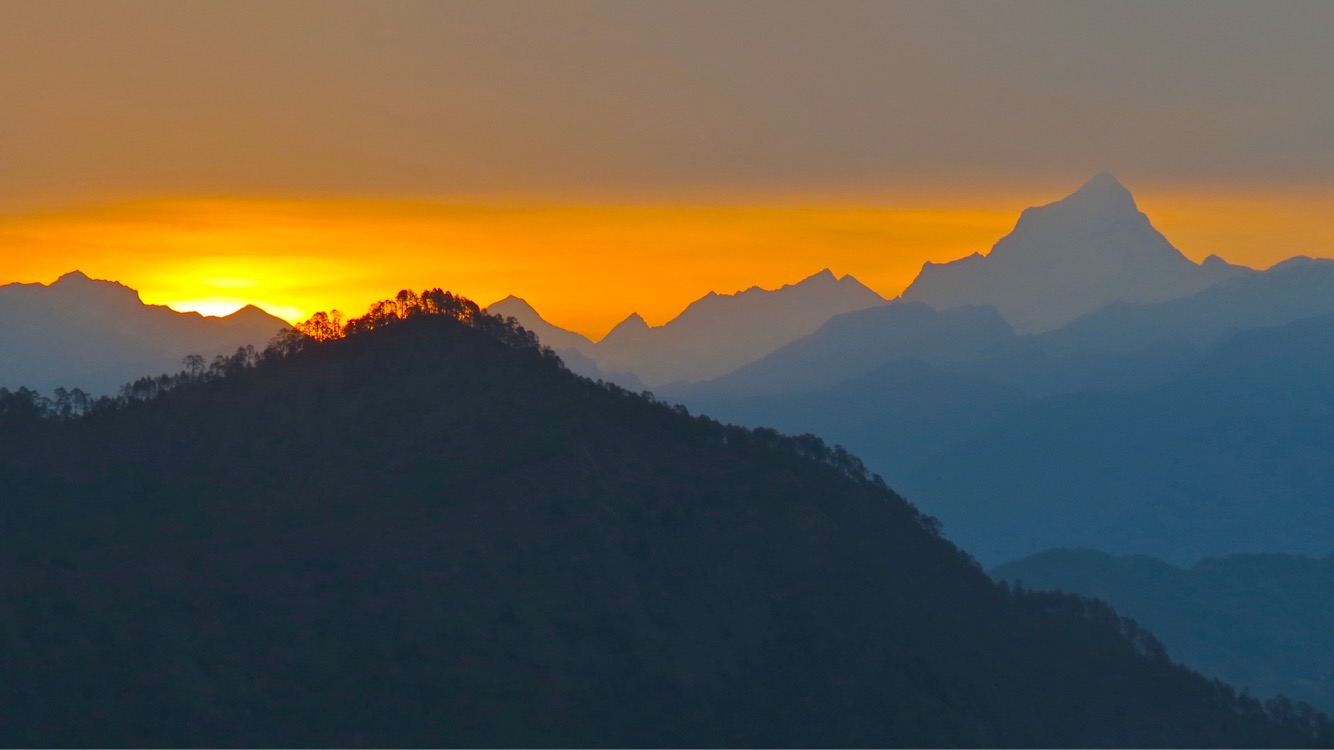 Neha Arora, a resident of Delhi and an avid traveller visited 'Birdsong & Beyond' just recently. "It is indeed a beautiful place, very fresh and untouched and the stay was comfortable and relaxing," she says.
Shweta Jain and her husband, Johann found the place "magical" with its "fantastic view, picturesque lush green surroundings that are untouched by mankind." 'It is nestled in the lap of a hamlet which is a village in the true sense of the word," says Johann. "The food was tasty and the rooms were beautiful and cosy. Overall it was highly rejuvenating experience," says Shweta.
Easy connectivity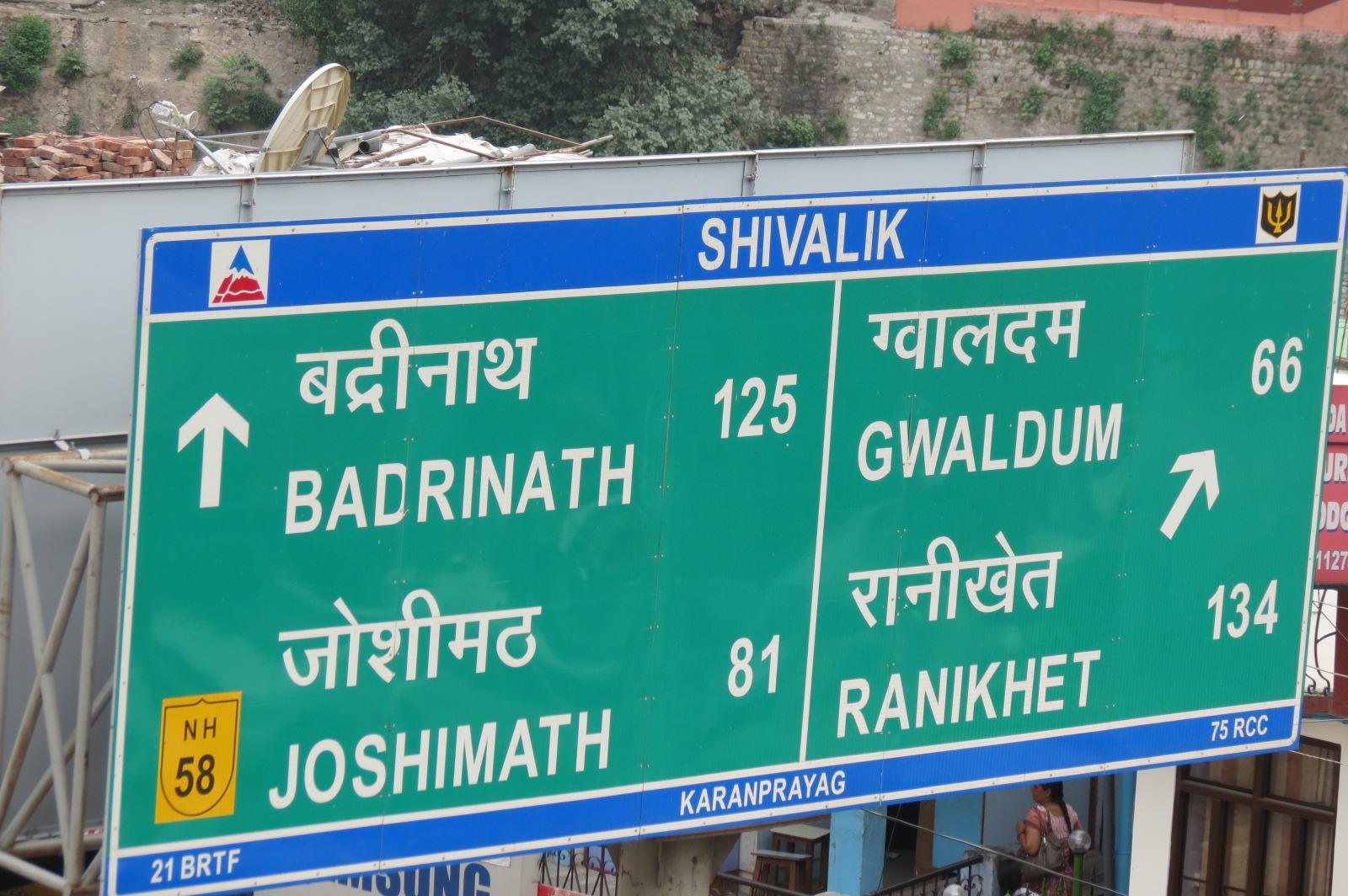 There is road connectivity till the village where the home stay is located. "We are 440 kms from NCR approximately and 220 kms from Haridwar. The NH48 comes till Karnaprayag along the Alaknanda river from where one can
turn into the forest road drive of about 45 mts to Pokhri and then two kms further to Guniyala Khal," informs Ms. Kiranjeet. One can also take the forest road after Rudrapryag itself and drive 60 kms through one of the loveliest
mountain drives with grand views of Gangotri ranges and Chaukkhmba and then Oak and Pine and Rhododendron forests to arrive at Guniyala Khal.
In six years of operation, 'Birdsong & Beyond' has had hundreds of visitors from all across the globe.  "I would love to do more social impact related work," says Ms. Kiranjeet and for that she is looking for like-minded investors or partners.
There is a desire to "be an active and conscientious local citizen and business owner to offer a role model and support system for local conservation and development of human, natural and cultural resources," says Ms. Kiranjeet.
Birdsong & Beyond
Founder: Kiranjeet Chaturvedi
Founded: 2012
Location: Guniyala Khal, District Chamoli, Uttarakhand
airbnb link:
https://www.airbnb.co.in/rooms/854909
Blog story:
https://birdsongblogdotcom.wordpress.com/2015/07/14/wandering-tales/