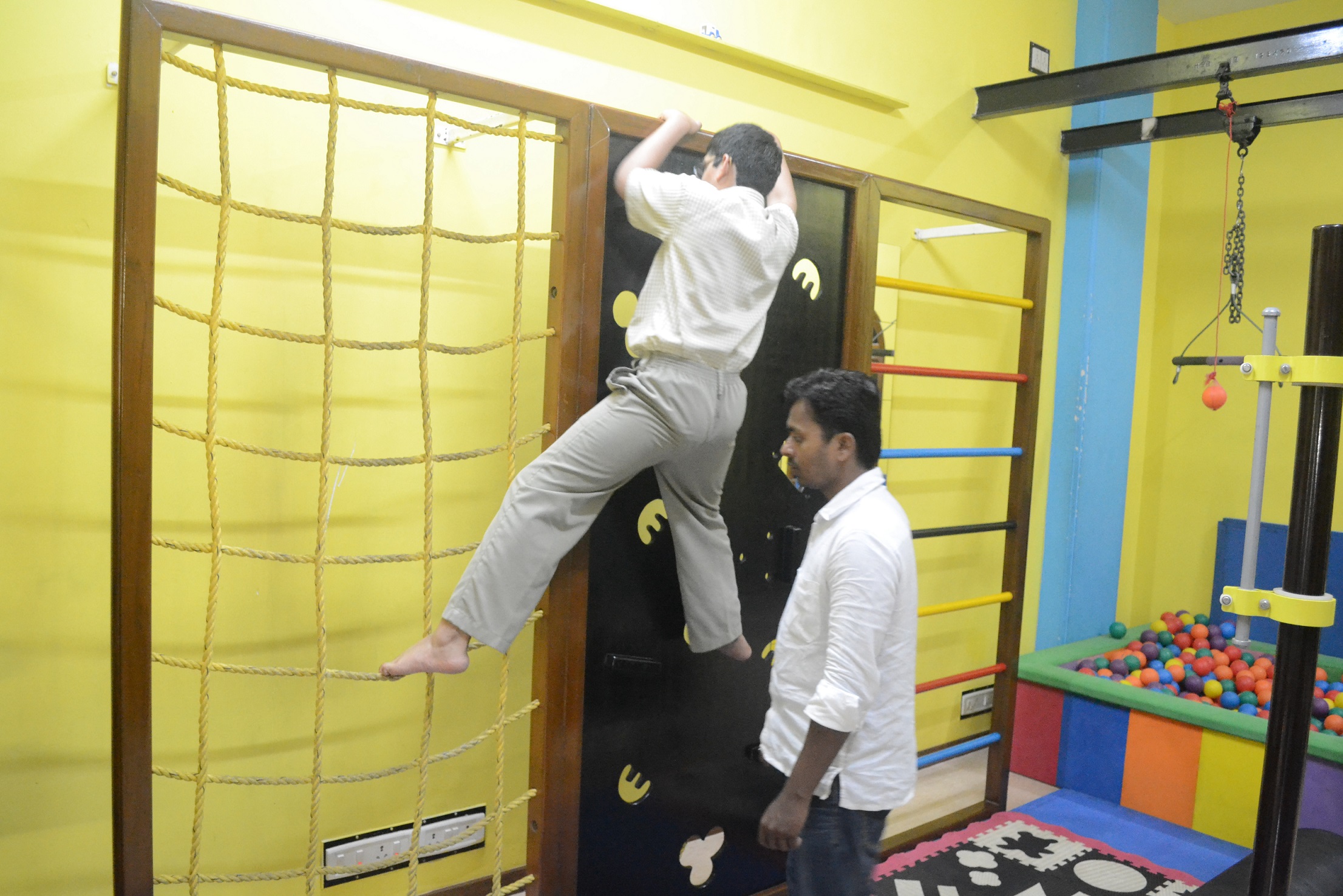 By: Varda Sharma
In 1994, Jaya and Naresh Alreja found that their 4 year old son was facing a number of developmental challenges. Through their search for medical and habilitation facilities, they realized the difficulties that parents of such children undergo due to lack of availability of specialized amenities. In 2009, with the aim to provide therapy services and other state-of-the art facilities to children and young adults who are differently abled, they founded Aashish Foundation, a not for profit based organisation in Mumbai.
"Right from the start, our mission has been to nurture in families and caregivers tools that will result in their child acquiring life skills. Ultimately, we want to empower children who face motor, cognitive and behaviour challenges with the skills to achieve independence." says Jaya.
Jump Start Occupational Therapy
Aashish Foundation runs two Jump Start Occupational Therapy Centres- located at Prabhadevi and Sanpada.  The centres are headed by occupational therapists: Dr. Saif and Dr. Shalini Bijliwala who have over 35 years of experience in the field of special needs.They provide assessment, consultation and therapy services to infants, children and young adults. The range of therapy is designed to help those diagnosed with development conditions like Autism, Attention Deficit Disorder, Cerebral Palsy, Dyslexia, Down's syndrome, etc."Each child has a unique set of challenges he faces. We tailor the therapy process based on their distinctive needs. We make the learning process fun for the child and also empower and train parents to manage the challenges of their children effectively at home," says Dr. Saif Bijliwala.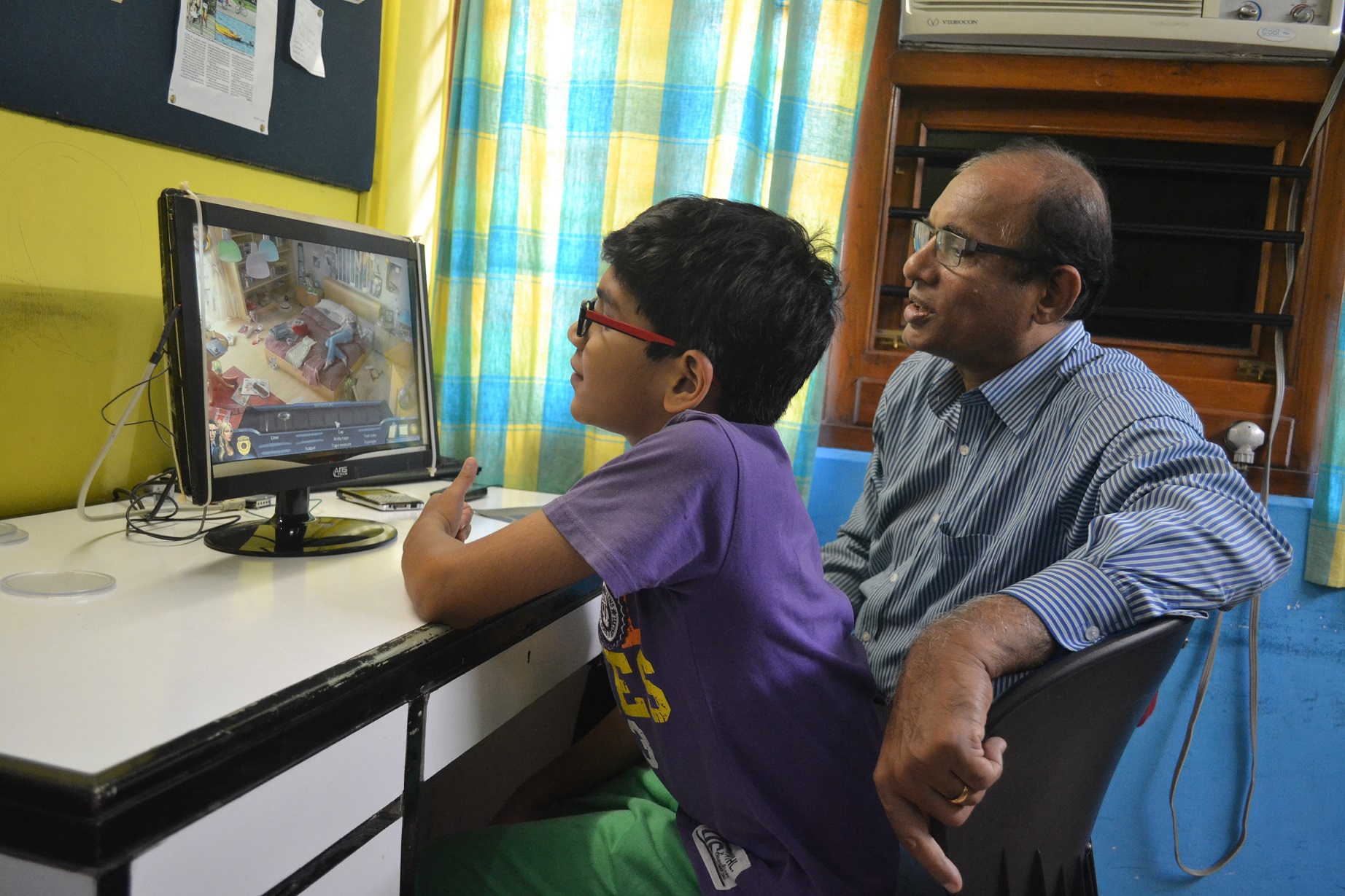 For the therapists at Jump Start, every milestone a child passes is an achievement. They work with children who are struggling with actions like rolling over, crawling and walking. For instance 'Teach me to move' is a programme that targets loco-motor difficulties by using equipment like therapy mats, climbing frames, suspended equipment, walkers etc. Occupational therapy trains kids to use their hands for grasping and handle objects and develop abilities for day to day tasks like dressing, eating and manipulating daily objects.
For children with learning difficulties, Jump Start Centre provides activities to enhance 3Rs and executive functioning skills in children.  Along with regular play material like puzzles and construction sets they use a variety of specially designed learning material, educational software, apps and multimedia games.These child-friendly material stimulate kids to focus, scan, register, inhibit their impulsivity, strengthen their working memory, develop links to stored information, stimulate spatial and temporal perception and help develop a repertoire of learning skills. A large part of occupational therapy imparted at the Jump Start Centres is through specially designed computer software and apps which are interesting and very motivating for kids" says Dr. Bijliwala. For meeting the needs of children; touch screen computers and visually controlled mouse skills are used.
As children with special needs are often slow in movements, Jump Start centres offer a novel training program:  'Vision-Auditory- Body Co-ordination'. This programme uses electronic media and virtual reality simulation. Visual, auditory and kinaesthetic (movement) senses are integrated through participating in fun video games on gadgets like PlayStation, Wii, X-box and tablets. We work on the child's perception of movement and reaction to stimulus around them." says Dr. Bijliwala.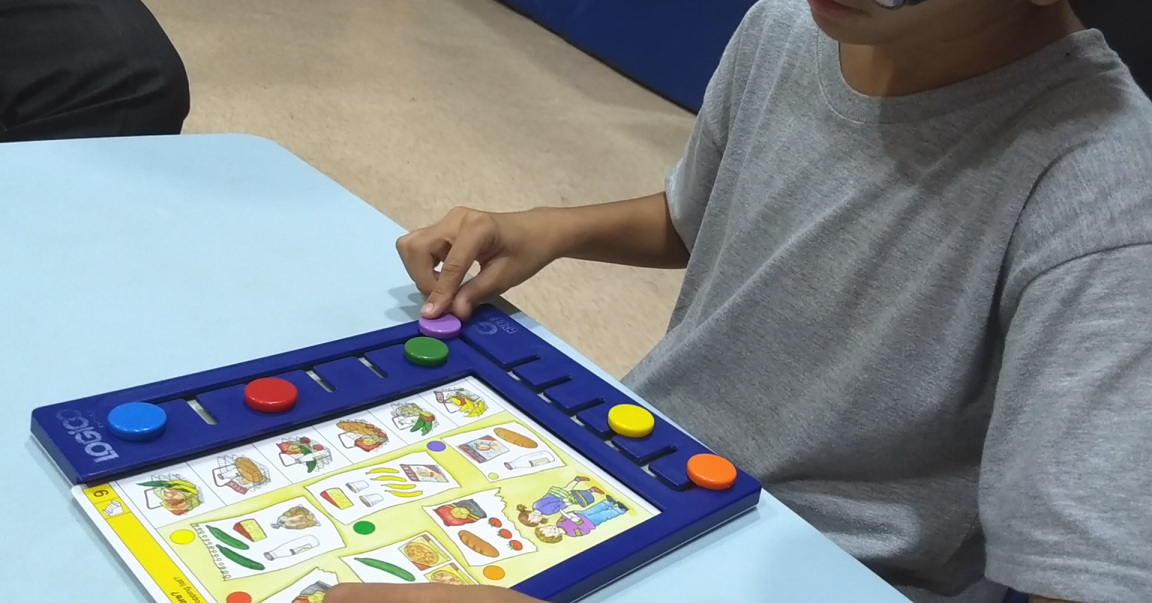 'Let's read and write'- is another programme offered by Jump start centres. The therapists, focus on visual perception, cognitive tasks, reading and, handwriting. Assistive Technology like 'speech to text' and 'text to speech' programmes help while training kids with learning disabilities.
The clinics are equipped with swings, trapeze, climbing frames, ball pools and textured mats to provide aerial, movement and tactile experiences.
Empowering parents and society
Besides the children, Aashish Foundation tries to focus on family and care givers too. Parents and caregivers are given hands on training during sessions with their children. Dr. Shalini Bijliwala says "Through regular discussions and seminars held at the month end, we empower parents and professionals with knowledge, techniques and strategies to manage different developmental challenges,". "We also reach out to other special families and society at large to educate them and harness acceptance for our cause," she adds. The foundation regularly organizes picnics and get-togethers for families to connect with each other and help the children interact in social settings. Due to lack of facilities and social taboo around the subject, the Foundation tries to act as a support system for young parents, families and children facing these challenges. Over 150 clients and their families receive therapy services every year. Over the last decade, the foundation has interacted with over 5000 people.
The Foundation is in the process of developing a professionally run and managed home which will provide for lifelong care for senior persons with developmental challenges. "After us, who will look after our child?   This is the biggest concern of every parent with a child having special needs," says Dr. Bijliwala. The board members of the foundation are parents of differently abled children and are working to develop a facility where their child will be safe, comfortable and well looked after they are no more.
 

Developmental challenges that Foundation works with

Autism, Attention Deficit Disorder, Behavior Problems, Cerebral Palsy, Dyslexia, Dysgraphia, Dyscalculia, Intellectual challenges, Sensory Integration Disorder, Neural Tube Defects etc.
Aashish Foundation
Founders:  Mrs Jaya and Mr Naresh Alreja
Founded: 2009
Location:  Mumbai  
Website: www.ashishfoundation.org