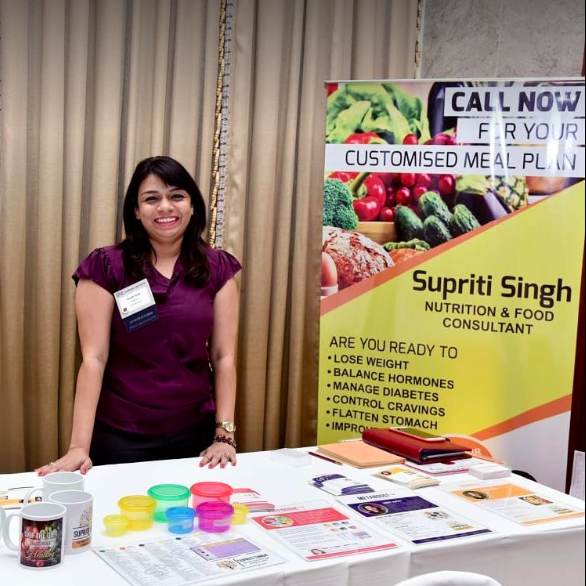 By: StreeNews Network
As a youngster, Supriti Singh, a Nutrition and food consultant, weight-management specialist and Internationally certified fitness coach, was a foodie and loved cooking food- a trait which she inherited from her father. After completing her degree in Food Technology and Preservation from Sophia College, Mumbai, Supriti did her Diploma in Hotel Management, Catering Technology and Applied Nutrition from IHM, Mumbai and excelled at all levels.
However, Supriti realized that although a foodie, she "needed a way to stay in shape while still enjoying the cuisine and cooking" that she so dearly loved. In 1998, she started working as a fitness trainer and food consultant with The Terence Lewis Academy. A certified group fitness and personal trainer from the American Council on Exercise; holding multiple fitness certifications and with a specialization in Weight Management from American College of Sports Medicine, Supriti started making customized diet plans to suit individual's requirements. This became an instant hit with the clients who were made to understand not only the food pyramid and the calorie requirement but also the nutritious food options while eating out or entertaining.
Encouraged by the rave reviews from the clients, Supriti launched a brand of home-made health snacks called "Nibbles" in 2000 and started conducting "Soup and Salad" workshops to aide people prepare better food for themselves at home.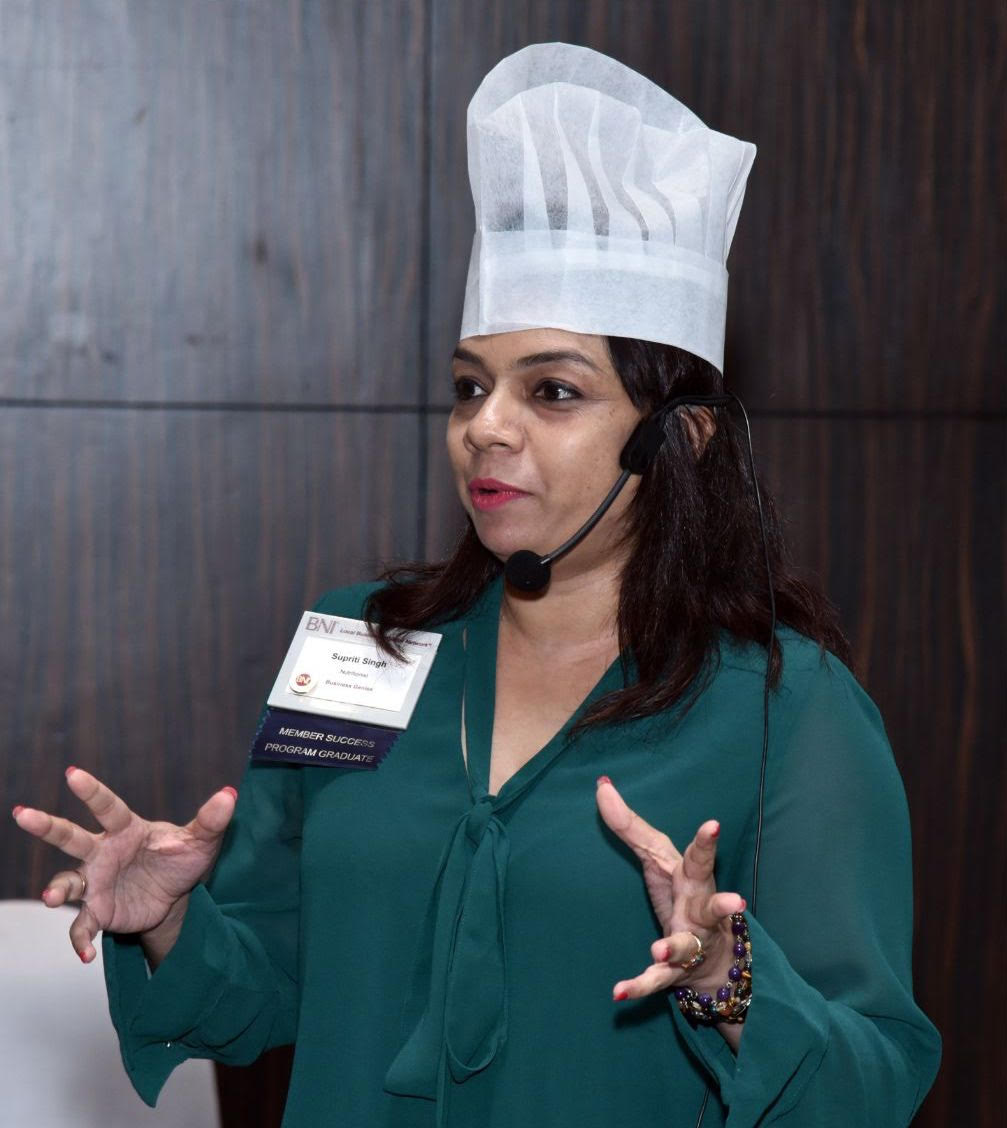 Things however changed and Supriti struggled with her health – both emotionally and physically- before and after she conceived her daughter in 2009. "I was stumped by the fact that even a "fit" body can be hiding so many hormonal issues," she says.
During this period, she closely examined how she was living her life and realised that she was following some destructive patterns that she had to break away from. After successfully overcoming her own issues, Supriti decided to help others facing similar situations and created in 2016 "METABOOST", a diet and fitness plan specifically targeted to address metabolic syndrome – a cluster of metabolic risk factors that could include insulin resistance, hypertension (high blood pressure), cholesterol abnormalities and PCOs.
"This programme is a result of 8 years of extensive research and practical experiences that I share with my clients who are struggling to get their hormonal imbalances in check," says Supriti. Through diet and exercise alone, she helps her clients in achieving their goal- ranging from weight loss to thyroid rebalancing.
Different sessions to reboot health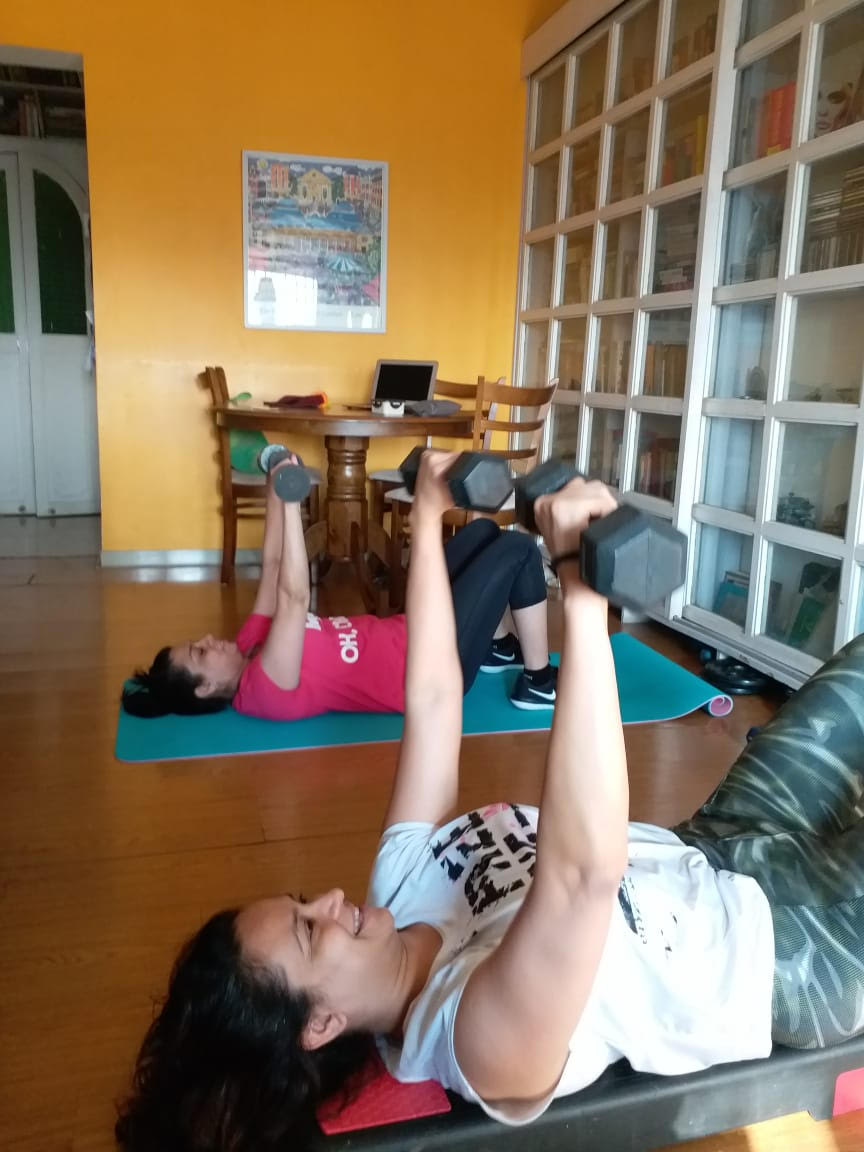 Supriti's sessions have a three-headed approach to reboot a clients' health: Nutrition & Food Guidance; Fitness and Postural Alignment and Behaviour and Habit change.
"It is said that no matter how hard your workout, you cannot outrun your fork," says Supriti. Hence, the first programme 'Nutrition and food guidance" is an eating plan tailor made for the issues that need resolution. Besides, stresses Supriti, "diets are attuned to one's ethnicity as well". Hence, while making customised diet plans these factors are also taken into consideration.
In the second programme 'Fitness and postural alignment' Supriti guides clients about the kinds of exercises that individuals should incorporate in their routine, based on individuals' assessment, goals, present fitness level, age, health, skills, interest and convenience.
"A customised plan uses all these factors as a foundation for designing a plan that will deliver awesome results," she says.
For clients suffering from chronic pain, for instance, postural imbalances could be the root of their chronic pain.
"Your pain could be the result of an old injury, hours of sitting behind a desk or the wheel of a car, repetitive use injuries from exercise or work or simply a postural dysfunction. All of these can knock your body out of perfect alignment, causing pain and limitations," says Supriti.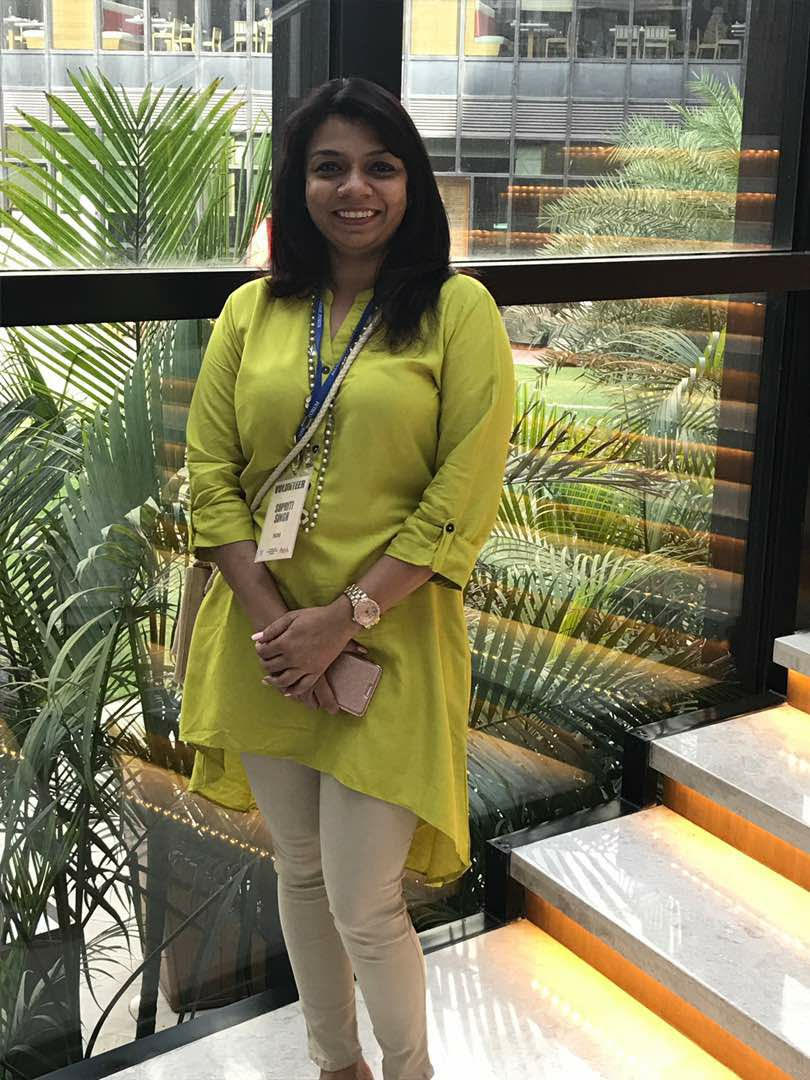 She, after assessing the postures, creates a personalised series of exercises that puts the body into balance, and eliminates the dysfunction that is causing the pain.
Weight management involves adopting a healthy lifestyle. That includes a knowledge of nutrition and exercise, a positive attitude and the right kind of motivation. "Strategic Interventions can help a client with "environmental redesign" by identifying triggers for snacking and unhealthy eating and working with the client to come up with a plan for removing or changing those triggers," says Supriti and this is the basis of her third programme 'Behaviour & Habit change'.
The three programmes, she says, provide a powerful combination that delivers results every single time!
Consultation and Nutrition educator
Supriti is currently on board with Sunburst Wellness (Wellness Startup) & De Mantraa (Personal Growth Company). She conducts group education sessions to empower those who respect their health and want to invest in it by making better choices. This includes, she says, identifying roadblocks, behaviour modification, recipe guidelines and goal-setting.
'Supriti–Fitfoodie' has a Facebook and Whatsapp support group for accountability and inspiration "so that no excuse is good enough". "We commit 10 minutes every day and discuss our progress. That is where we share our success stories and motivate each other to get moving," she says with a smile.
What started off as a self-care project 20 years ago, grew to be a passion; and now boasts of over 2000 clients, many of them overseas. "Skype sessions and online programmes allow people to reach out for transformation sessions from anywhere. I have clients in Canada, South Africa, and Indonesia – besides those who are based in Mumbai and Pune," she adds.
In February 2018, Supriti was conferred with the "100 Most Impactful Healthcare Leader Award" at World Health & Wellness Congress & Awards.
Future plan
With an aim to make this a fitter planet, Supriti has designed online courses and a video series which will be launched shortly. Also in the pipeline is a book on nutrition, health and fitness. Her mission is to reach out to 10000 people by 2020.
"This is a movement. When each person who has seen a change believes that change is possible; and he in turn, inspires more change – that is when we will see a downturn in preventable disease and dependency on medicines; and take our health in our own hands," says Supriti with confidence.
Supriti Singh – Weight Management Specialist, Nutrition Educator
Founder: Supriti Singh
Founded: 1998
Location: Andheri (W), Mumbai
Website: www.supritisingh.com
Facebook: https://www.facebook.com/supritiexcellence/