By: Meena Prashant
To help people make productive use of the free time during the 21 days' lock down period in the wake of corona virus pandemic, various professionals across the country, have come up with innovative free classes.
For professional fitness trainer from Delhi, Abhi Singh Thakur, 22, there could be no better time than the lockdown where people are home and working. It is the best time for one to take fitness seriously. He has been helping many fitness enthusiasts to take fitness seriously by uploading easy exercises. Abi says, "It is very important to boost immunity. Everyone needs to give attention to their health and one should at least spend an hour for self." He has been sharing videos on his Instagram page #calisthenicsindia.
40-year-old Priyanka Gupta, a professional baker from Navi Mumbai, has started sharing healthy, yet easy to make recipes through her page Enriching Stay@home by Priyanka's Chef@home. "With kids and husband at home, this is the ideal time to try out new recipes which are also healthy. The recipes, which I share require very little ingredients. The live classes which I am taking are free where I teach various healthy and easy to make recipes," says, Priyanka who has been taking baking classes since a decade.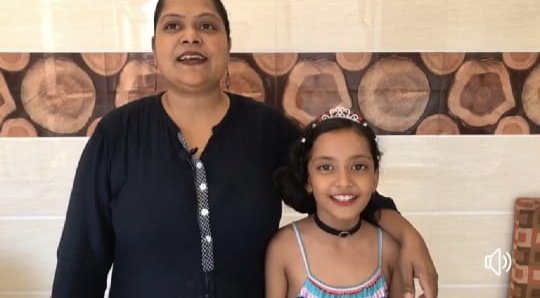 Charu Jain, 40, who is the children's book illustrator from Bangalore, has started a free tutorial on water colour art. "The main aim is to help ladies enjoy some "me" time and yet learn art," she says. While many advised her to charge for the tutorials, Charu, says, "one cannot quote the price for the joy that I see when people leave comments and thank".
Charu has even started posting simple drawing for kids as well on her Facebook page watercolor by Charu.