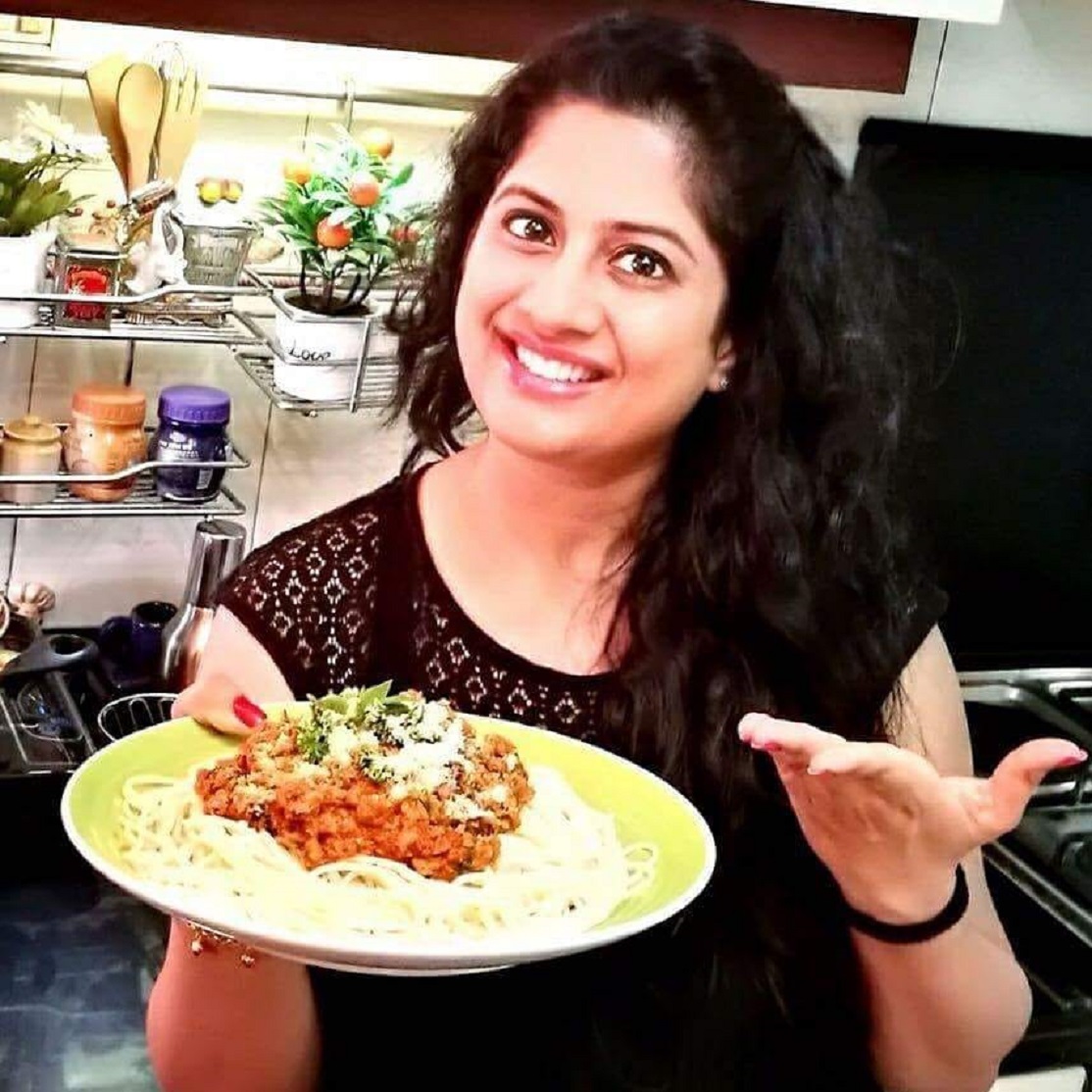 By: Varda Sharma
The winner of 'Pune Super Chef-2016', Shrunkhala Sharma (33) had never thought that she would take up cooking and launch her own catering business. An MBA (Marketing) from Pune University (2007), Shrunkhala had always desired to venture into business, but to become a chef was certainly not in her mind.
"While cooking is in my genes, as my parents were wonderful cooks and loved to try out different vegetarian cuisines, I personally did not feel that cooking is my forte," says Shrunkhala with a smile. She was rather more comfortable in looking after her father's furniture business in Nigeria where her parents took her when Shrunkhala was just 11 months old.
After completing her Xth standard from Nigeria, Shrunkhala came back to Pune in 2000 and completed her education. While pursuing her MBA, she got married in 2007. Things would have continued smoothly in 2009 but due to unfortunate reasons, Shrunkhala once again had to go back to Nigeria to wind up her father's business.
During this period, Shrunkhala faced acute stomach illness which got further aggravated by the fact that she had ectopic pregnancy. "I could hardly eat anything," recalls Shrunkhala whose diet during that period was limited to just plain dal, rice, potato, salt and turmeric (she is vegetarian). "Eating bland food without spices or any variety was distressing," she says who in the course of time, became extremely weak and anaemic. "I literally stopped going out of the house or mingling with friends as it was disturbing to see them relish 'samosas' or 'bhajiyas' while I would nibble at the tasteless food from my box that I would carry everywhere," says Shrunkhala.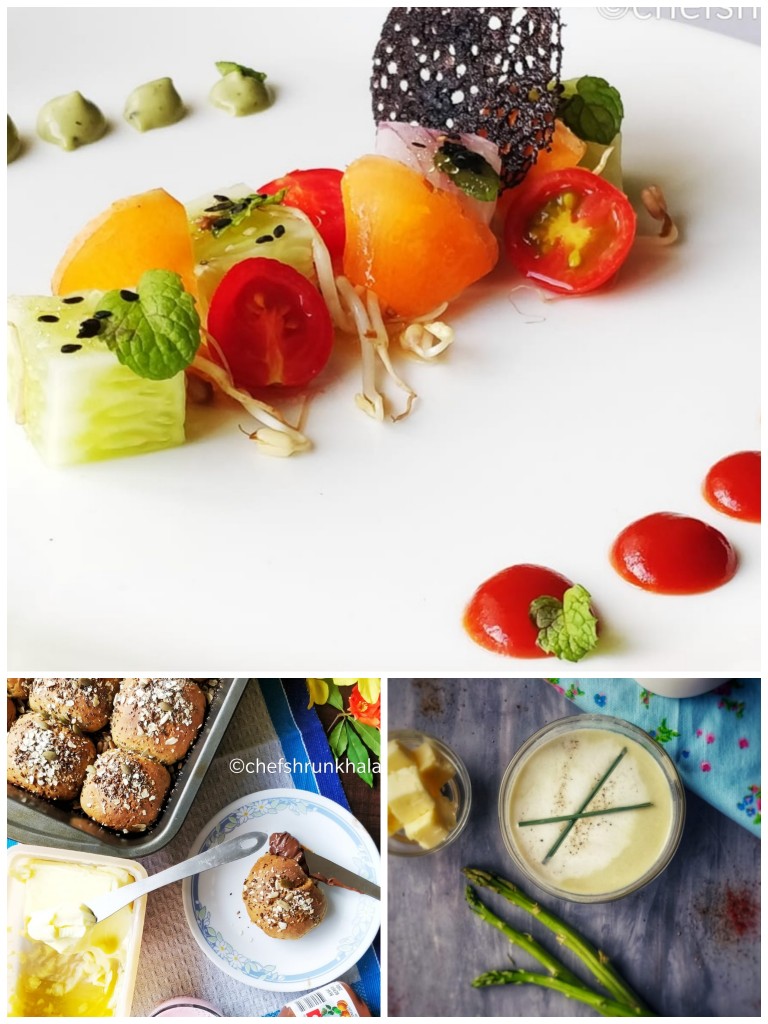 After more than a year on the same monotonous diet, Shrunkhala felt she could take no more and decided to look for options. "I started watching videos on recipes, studying on spices, different cuisines etc. and started trying out new dishes for myself which were non-spicy but at the same time had the flavours," says Shrunkhala. "I learnt that if I could take out the whole spices at the right moment from the dishes, I was able to get the desired result-no spice but adequate flavour," she adds. Gradually she started making new dishes, both spicy and non- spicy, for her friends and family members who just loved whatever she cooked and could not stop praising her culinary expertise. Motivated she tried different cuisines and realised that she actually had the knack to become a chef.
Turning point
In 2015, the family shifted back to Pune. While they were still struggling to keep themselves afloat, Shrunkhala suffered another setback: Her husband left home leaving her to look after her three-year-old son all by herself.
"It was the most traumatic phase of my life," recalls Shrunkhala who decided to start a business from home as it was not possible to take up a full-time job leaving her toddler behind. "As I had become aware of my culinary skills, I decided to start a home catering service," she says but before that she decided to brush up her skills by joining some culinary institute. To her surprise she could find none that offered classes in complete vegetarian food or eggless baking. "I tried to gain more knowledge by watching videos and reading more on spices and global cuisines" adds Shrunkala and in 2016, she along with her sister, started 'Treat Away' offering Shakahari (vegetarian) food for small party orders.
The vegan menu
'Treat Away' offers a wide variety of vegetarian Indian as well as continental dishes. One can find Italian, Mexican, Thai, African as well as Lebanese dishes made in the most authentic manner. Likewise, one can choose from a wide variety of Sindhi, Punjabi, South Indian, Maharashtrian and Gujarati dishes. "One can order for as less as 2 people or for a group of even 35-40 people," says Shrunkhala who has even catered to a party of over100 people. The price range varies from dishes to dishes and the customers can even request for customised dishes that are not printed on the menu.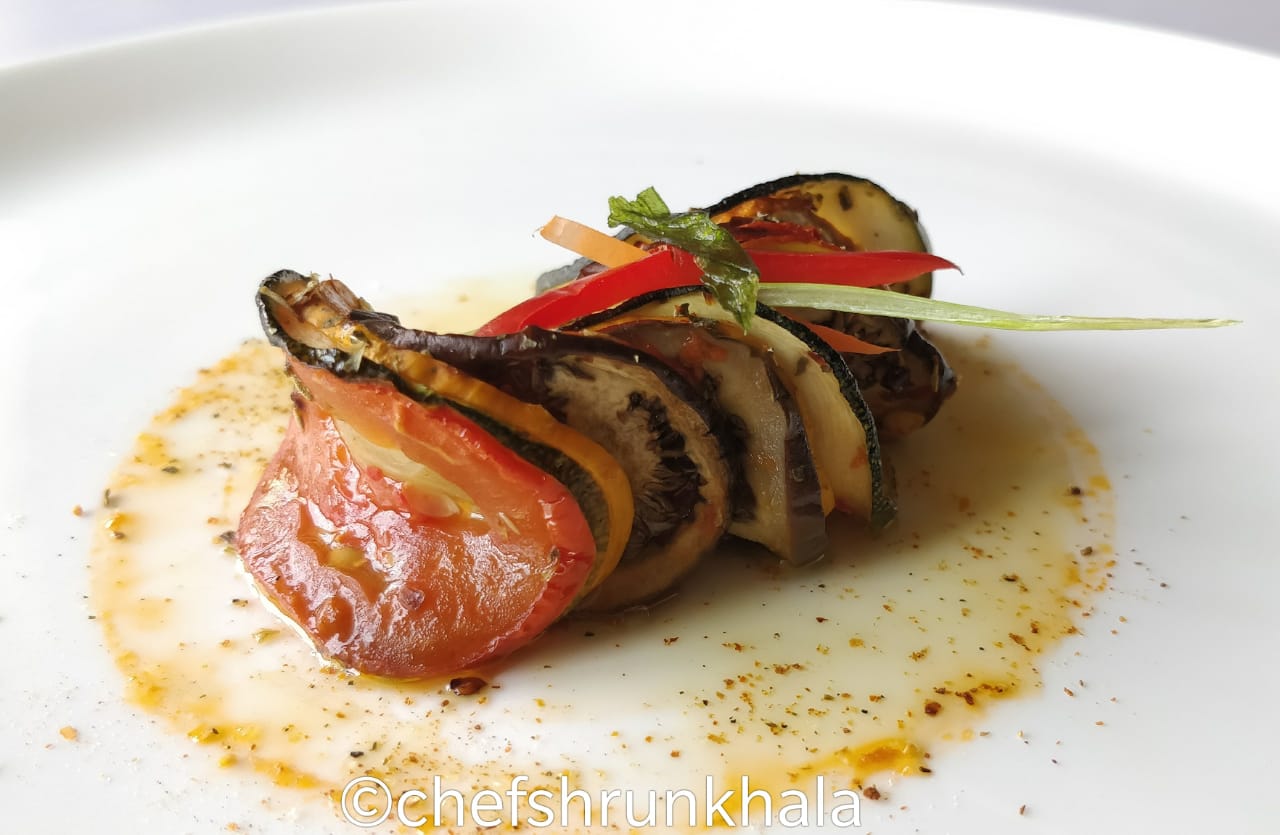 "Our main aim is cleanliness and quality," says Shrunkhala who prefers to use only ghee or best quality oil or butter for cooking. 'Treat Away' also specialises in cakes, pastries, cupcakes, cheese cakes and some exquisite western and Indian desserts. One can find rasmalai cheese cake, for instance, and even gulab jamun with a twist. The meals are delivered all over Pune from Aundh to Kolwa or Viman nagar etc.
Says Asha Vaz, a resident of Salunke vihar, Pune who has been ordering cakes and meals from 'Treat Away' for her kids' birthday parties on a regular basis, "The cakes are simply delicious and one can actually get the taste of the butter in the mouth. She uses the best quality ingredients in her dishes which is apparent from the flavours and the aroma in her food." Mrs. Asha vouches for 'Treat Away's' veg Manchurian, macaroni bake and finds the Spaghettis in pink sauce simply "irresistible".
In the span of two years, 'Treat Away' has succeeded in carving a niche amongst the party lovers. "Almost 80-90% are repeat customers," says Shrunkhala. With the word of mouth, the orders and the customers are increasing daily. "As it is difficult to cater to the large orders, I try to restrict to 3-4 party orders daily," says Shrunkhala who is planning to take another rented premise and hire staff very soon.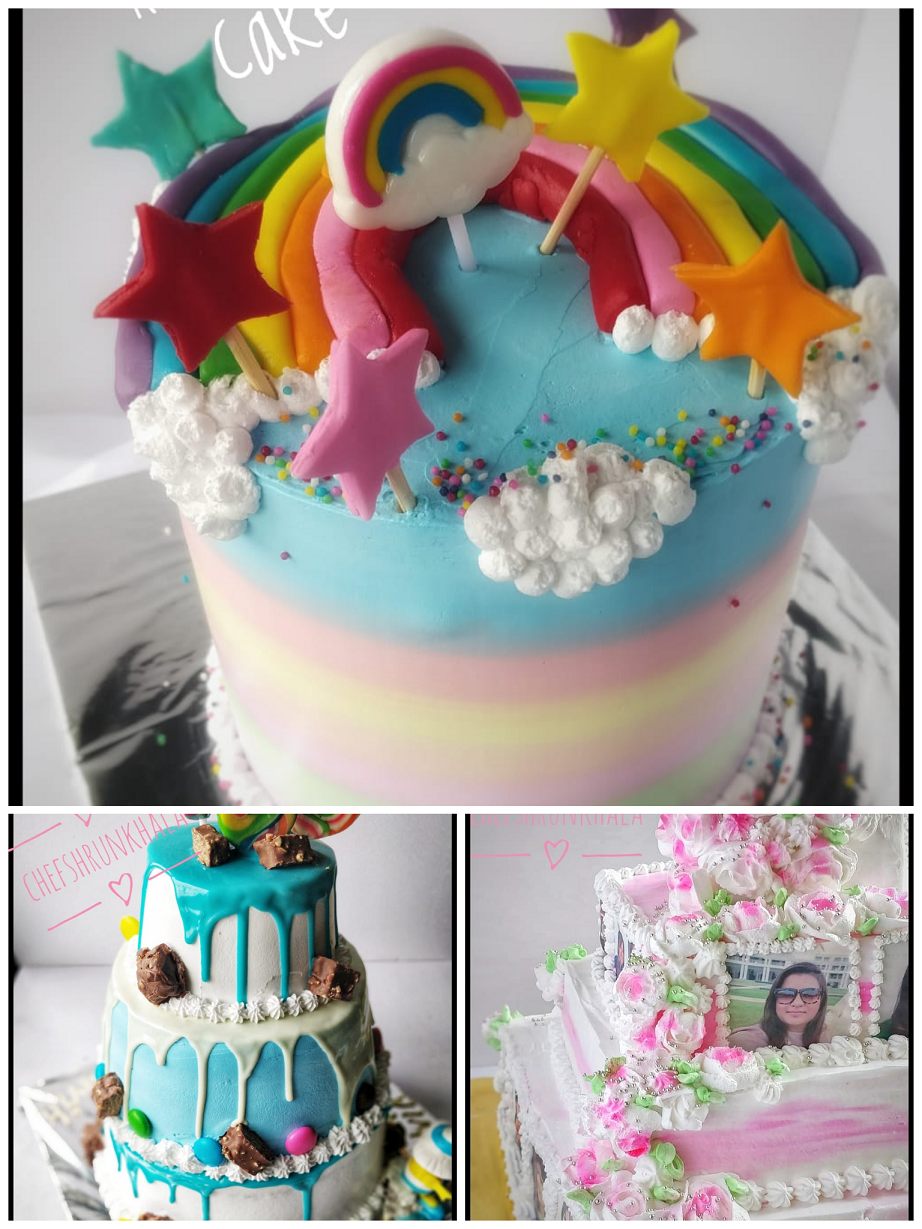 "My aim is to keep my customers happy and satisfied with the dishes that are being offered by 'Treat Away'," says Shrunkhala who is making every effort to popularise vegetarian and vegan dishes. "Infact I am now widely known as 'the Shakahari chef'," says Shrunkhala with a smile, whose Instagram page is also by that name. Another vision of Shrunkhala is to open up a pure vegetarian culinary institute offering all the aspects of cooking like plating, baking, textures, food photography etc. "I desire to conduct workshops in different cities in the country helping youngsters to become chefs and hone their culinary skills," says Shrunkhala.
Treat Away
Founder: Shrunkhala Sharma
Founded: 2016
Location: Pune
Facebook:
www.facebook.com/chefshrunkhala/
Instagram:
www.instagram.com/theshakaharichef