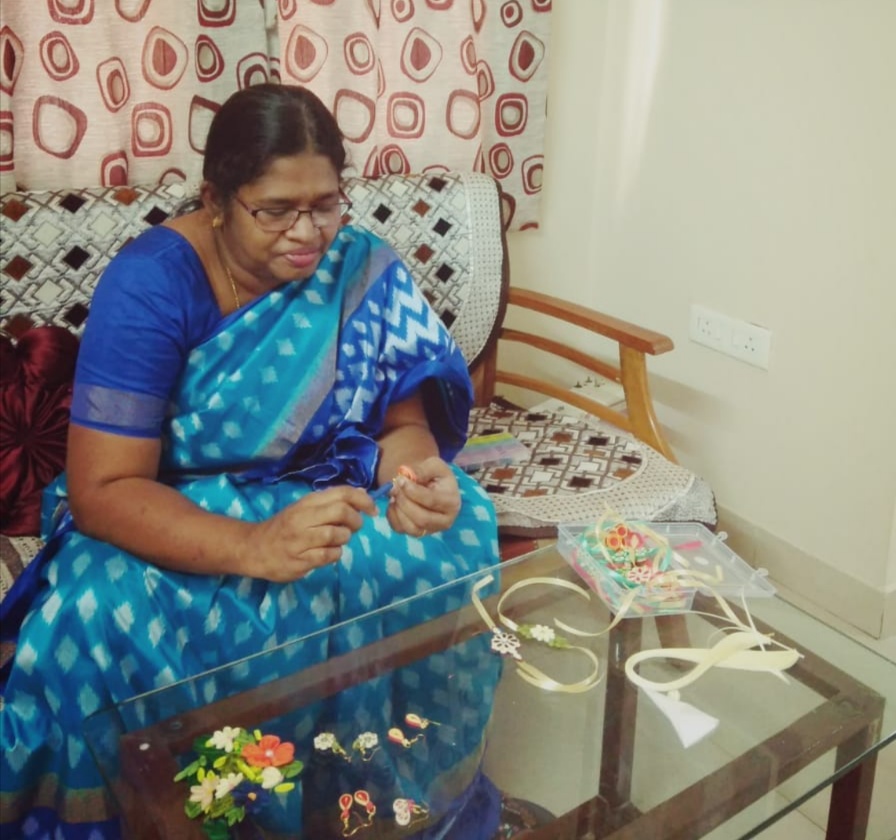 By: Varda Sharma
With great dedication and concentration, Vijaya Manukonda (52) rolls narrow strips of colourful papers into coils and arranges them beautifully to form a decorative pattern. It is amazing to see how quickly and with such ease, she, with her deft fingers, transforms pieces of paper into wondrous and colourful creations. A resident of Kothrud, Pune Mrs. Manukonda has been creating greeting cards, photo frames, wall clocks and even earrings and other pieces of jewellery with paper quilling art since almost three years and has been widely acclaimed for her beautiful and creative designs, neat work and prompt delivery.
While Mrs. Manukonda was interested in art and craft right from childhood, she could not take it up seriously. After completing her B.Sc (Botany) she got married at the age of 20 and came to Hyderabad where her husband was posted. She devoted all her time in raising her two daughters and her creative pursuit took a back seat except while doing school projects for them.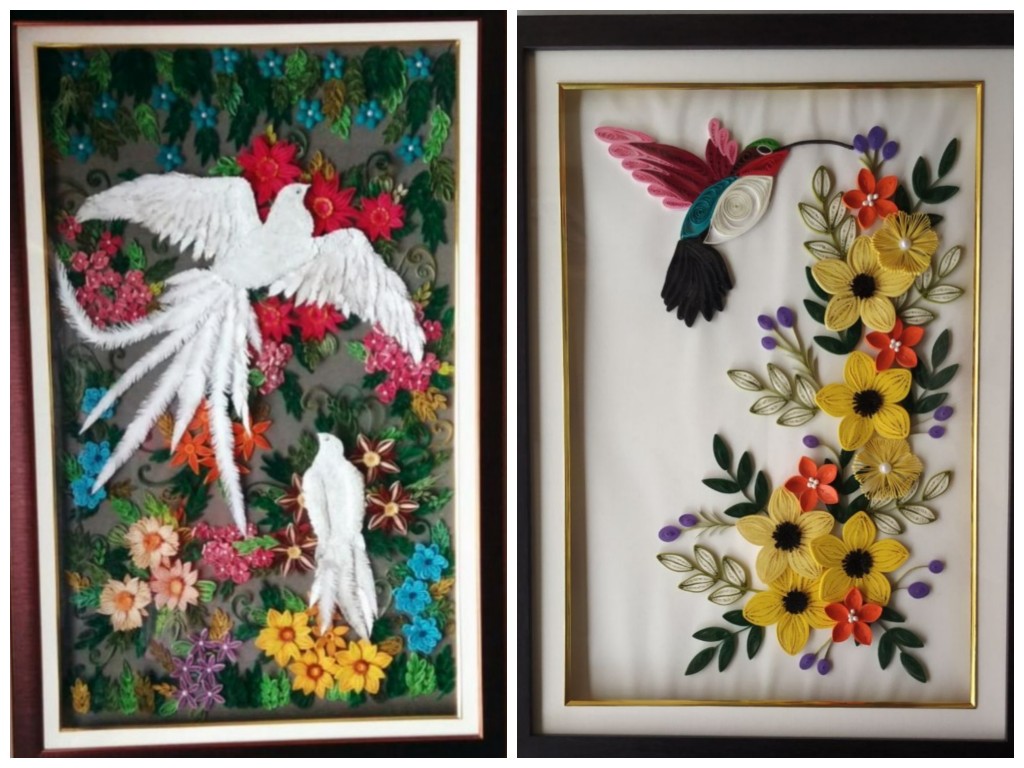 "While I always enjoyed making decorative artwork from pieces of paper, I did not nurture this talent," says Mrs. Manukonda. However, things changed when her daughter got married in 2013 and the younger one too left home to pursue higher studies. With so much of time at hand, Mrs. Manukonda decided to brush up her skills and got enrolled in a few craft workshops. In no time she mastered the art of quilling, Sospeso, stocking and Origata paper flowers.
An array of decorative pieces of art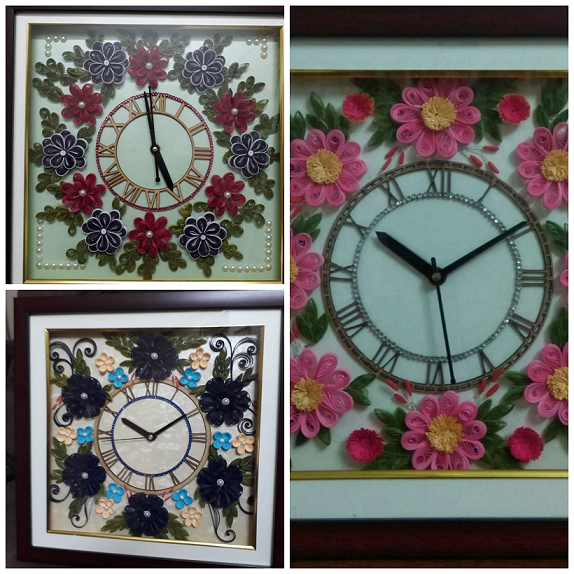 What started off as a hobby, soon turned into venture as demand for her exquisite collections started increasing through word of mouth. Mrs. Manukonda makes a wide variety of handmade quilling greeting cards, wall clocks, photo frames etc. "It takes 5-6 days to make customised wall clocks," she says while greeting cards can be made in around 2 days.
"Quilling requires patience, neatness and a lot of time," says Mrs. Manukonda. "But once a person has learnt to handle narrow strips of paper, it becomes a relaxing, almost meditative activity," she adds.
The price range varies from item to item but the greeting cards usually come in the range of Rs. 100-120 while clocks are priced at Rs. 1600 and more. Photo frames generally cost Rs. 1,000. "The more intricate is the design, the higher is the price," she says.
"Each quilling card made by her are astounding works of art. Infact these are so beautiful that one would actually want to frame these so that they can be seen and enjoyed all the time. The decorative pieces that she makes- whether photo frames or wall clocks or even wall pieces- are simply extraordinary and amazing," says Snehal Amolik, a regular buyer.
With the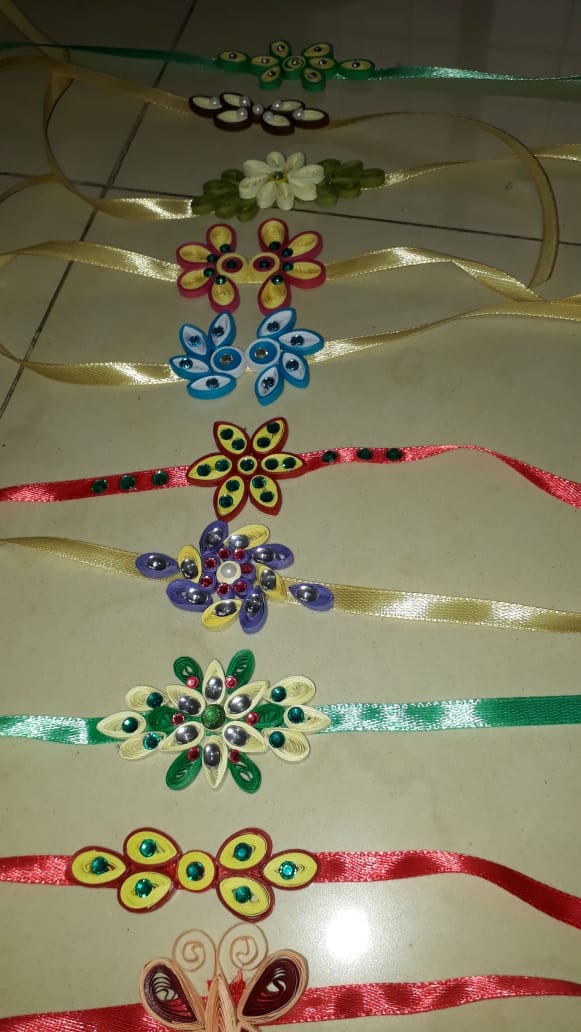 festival of 'Rakshabandhan' just round the corner, Mrs. Manukonda is also making handmade quilling 'rakhis' with different designs and concepts and gift hampers.
While till now she was mostly catering to the orders within the vicinity of Pune, recently she has started sending her products to other regions as well through courier. "Courier charges are of course extra," she adds. The customers can place order by contacting her directly.
Mrs. Manukonda desires to spread this beautiful art of quilling amongst the younger generation and hence conducts workshops and classes.
A peek into history
Quilling, also known as paper filigree, has a long history that dates back at least several hundred years. It is said that during the Renaissance, nuns and monks would apply gilded paper coils to religious icons instead of more costly gold and silver metalwork.
Sospeso, on the other hand, is a creative 3D art and craft invented and patented by Italian artist Monica Allegro. The art involves heating and shaping flat patterns and designing them into beautiful 3D art pieces.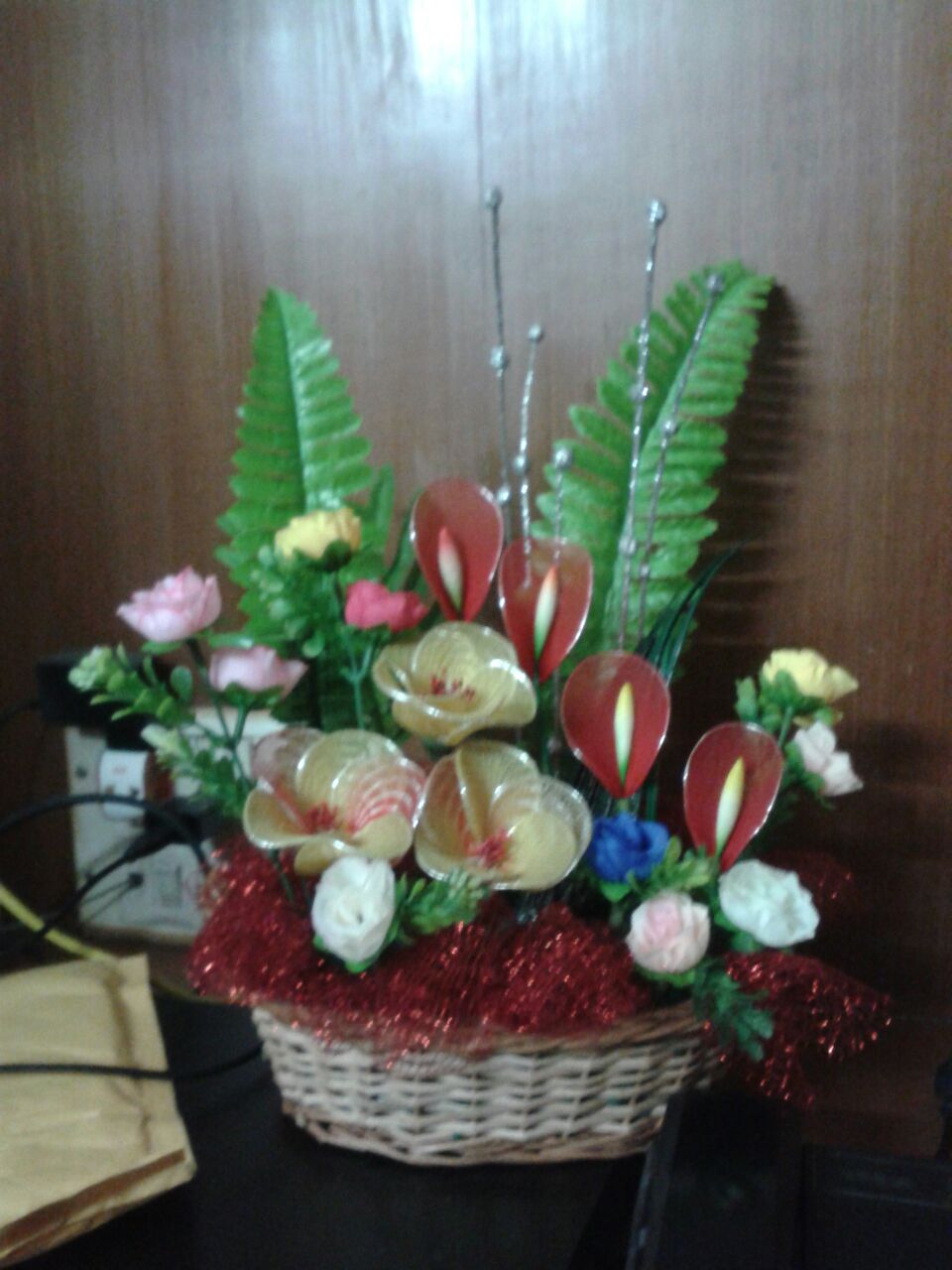 Quilling craft
Founder: Vijaya Manukonda
Founded: 2015
Location: Pune
Contact: 9561268542