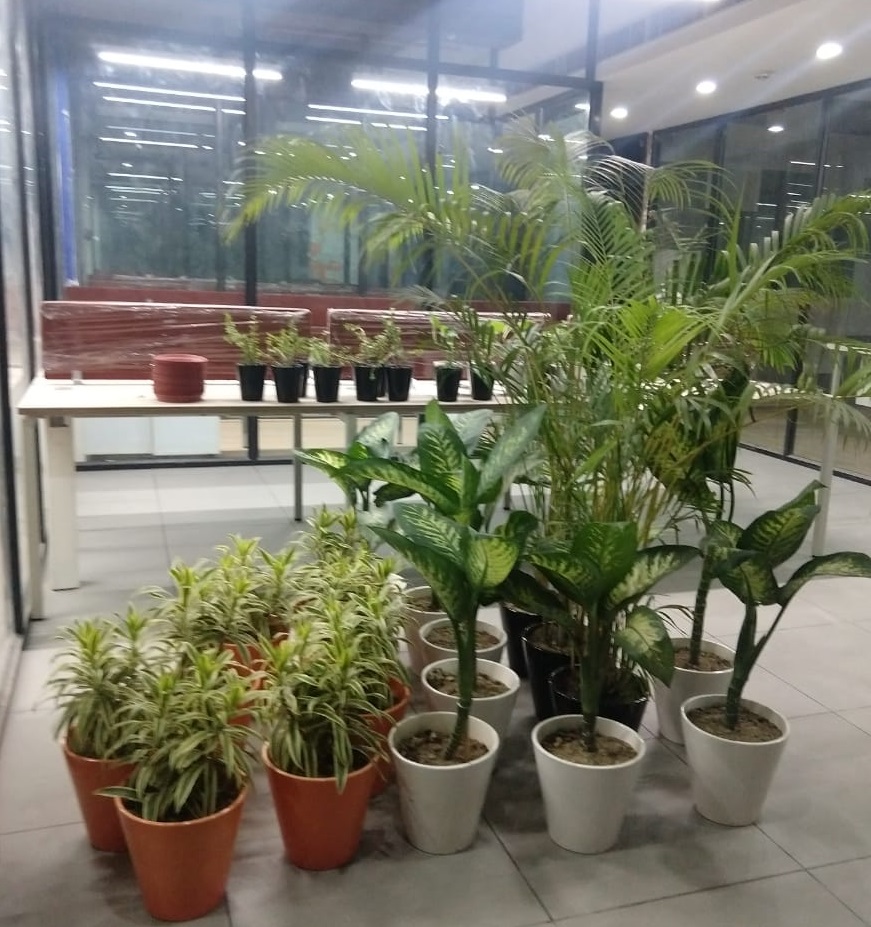 By: Varda Sharma
Harshit Baveja (B.Tech Mechatronics, Manipal University) was highly disturbed to see the rising levels of air pollution in Delhi. "The problem," he realised "intensifies during Diwali when air pollution touches its peak." With an aim to solve this grave issue, Harshit started researching on the topic. He discovered that there are certain plants which have the properties that can help in arresting air pollution. He, along with his mother, Shelly Baveja (M.A. (Economics) from Delhi School of Economics), decided to gift these plants to their near and dear ones as Diwali gifts. This was an instant hit and the people not only appreciated the gesture but decided to follow suit.
The decision to launch this green initiative in a professional way took concrete shape when Harshit participated in the carnival at Cambridge School, Noida in February, 2016. "I borrowed Rs. 3000 from my mother to put up a stall of air cleaning plants in my school (he did his earlier education from here)," says Harshit. This was his first attempt at selling such plants as a potential gift for every occasion. Harshit not only doubled the capital invested but was also given the award for putting up the 'most creative stall'.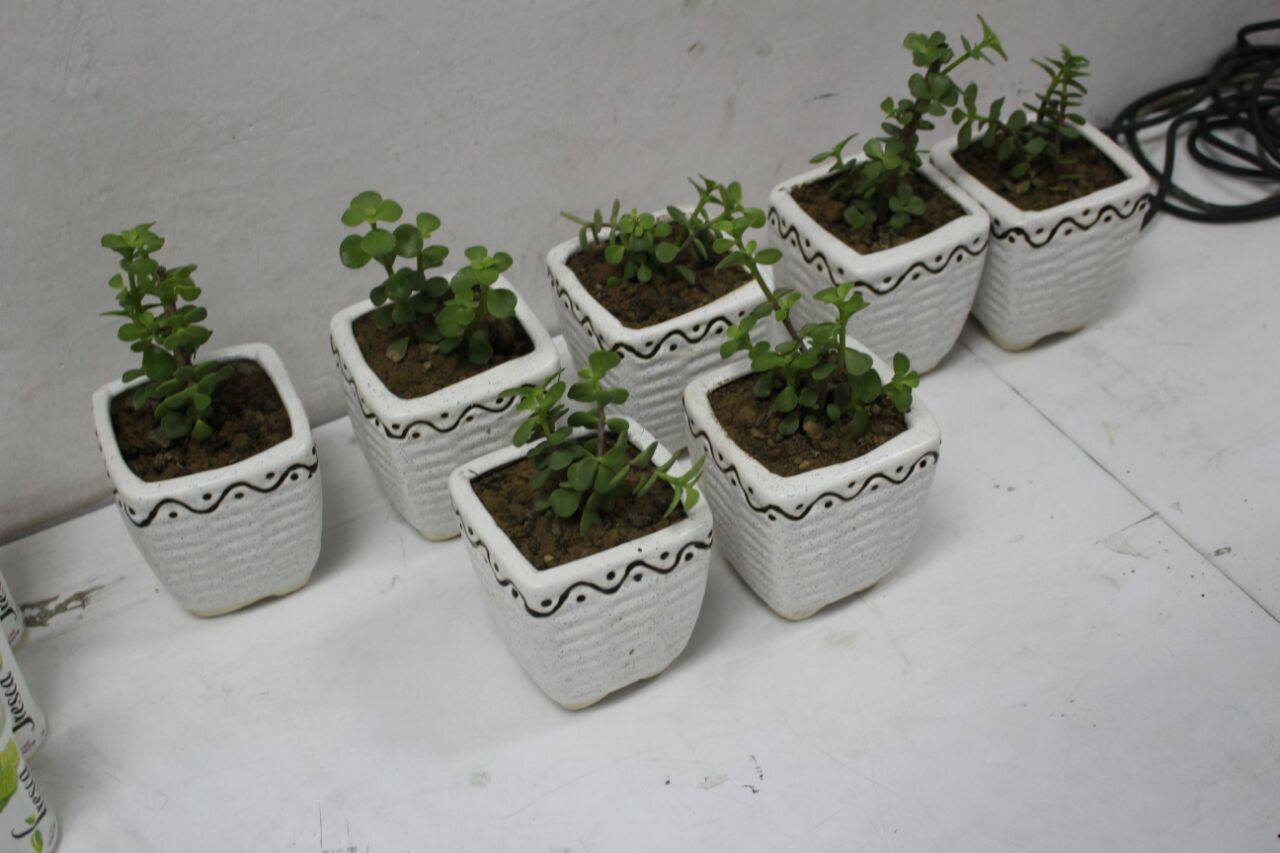 Encouraged by the tremendous response, Harshit along with his mother and childhood friend, Puneet Adhikari launched 'Gift A Life' on 7th June, 2016 with an aim to create a cleaner, greener and better planet by encouraging people to gift eco-friendly innovative products on special occasions and help people grow air cleaning plants at home and at workplaces.
Services offered
Indoor air cleaning plants: 'Gift A Life' helps offices and homes to grow plants which have air cleaning properties. "These are all NASA recommended air purifiers which are proved to absorb commonly present pollutants like Volatile Organic Compound and chemicals at the office & home locations. Our air cleaning plants help to produce fresh oxygen at the locations," says Mrs. Shelly. ('A study of interior landscape plants for indoor air pollution abatement by Wolverton, B.C.; Douglas, Willard L and Bounds, Keit published in 1989 in collaboration with NASA).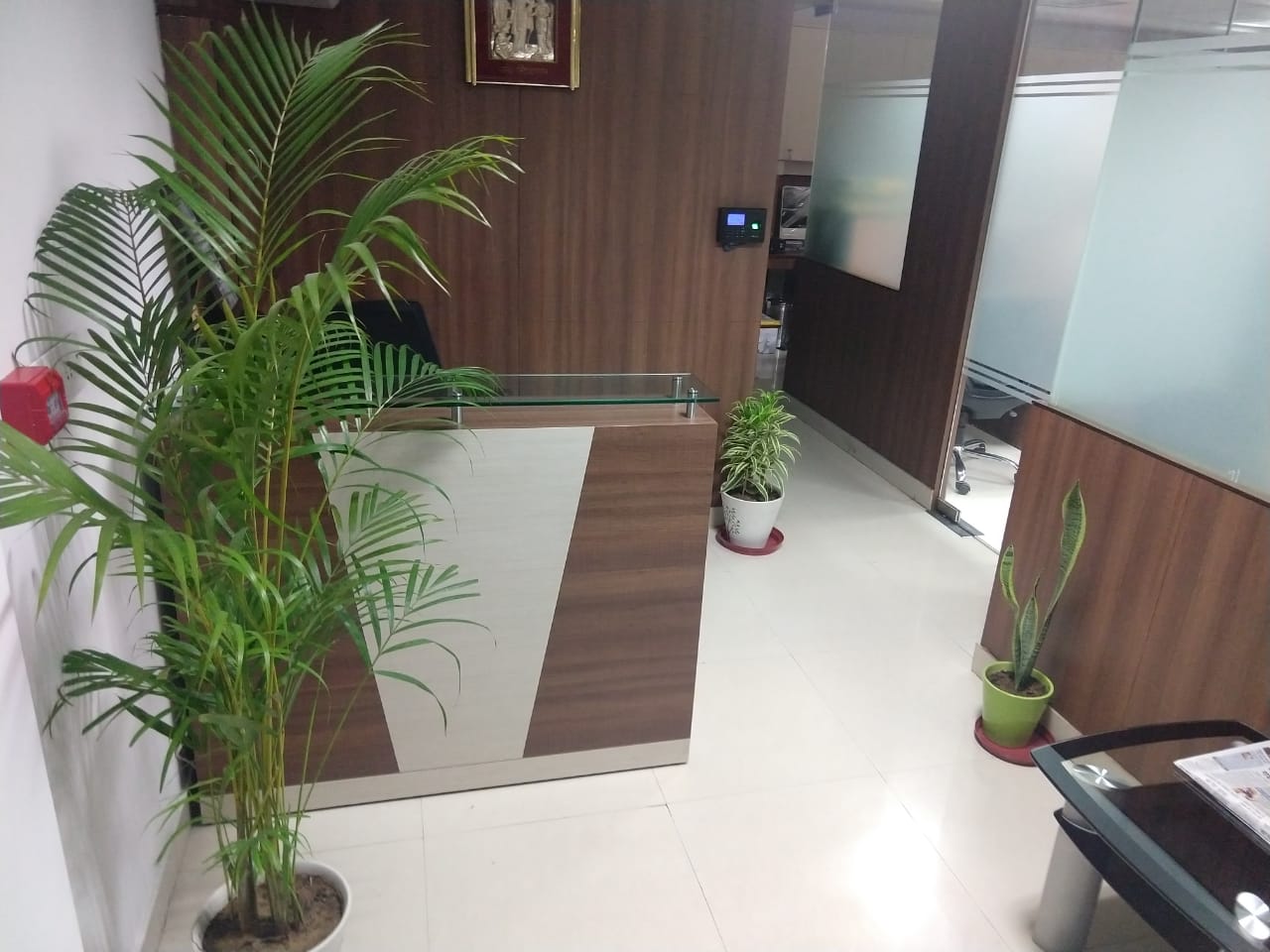 "The same article also shows how these air cleaning plants help in increasing human productivity by >20; lowering tension and anxiety (by 37%), 58% drop in depression, 44% decrease in anger and a 38% reduction in fatigue," says Harshit.
In addition, 'Gift A Life' has introduced another unique concept: they use these planters to brand and market their clients. The prices vary from Rs. 100 to 200 depending upon the quantity of plants which come along with maintenance and free replacement of plants.
Maintenance: 'Gift A Life' has their in-house 'plant doctors' who are office plant service experts. They have been trained to properly water, prune, feed, clean and dust the plants purchased by the clients. "We pay meticulous attention to every detail to ensure that our customers enjoy the many benefits the plants provide," says Puneet.
 "The plant doctors visit homes and office spaces dressed in proper uniforms and ensure that the area they work in does not get dirty," says Harshit. The charges vary from Rs. 3,000 to Rs. 10,000 depending upon the number of plants.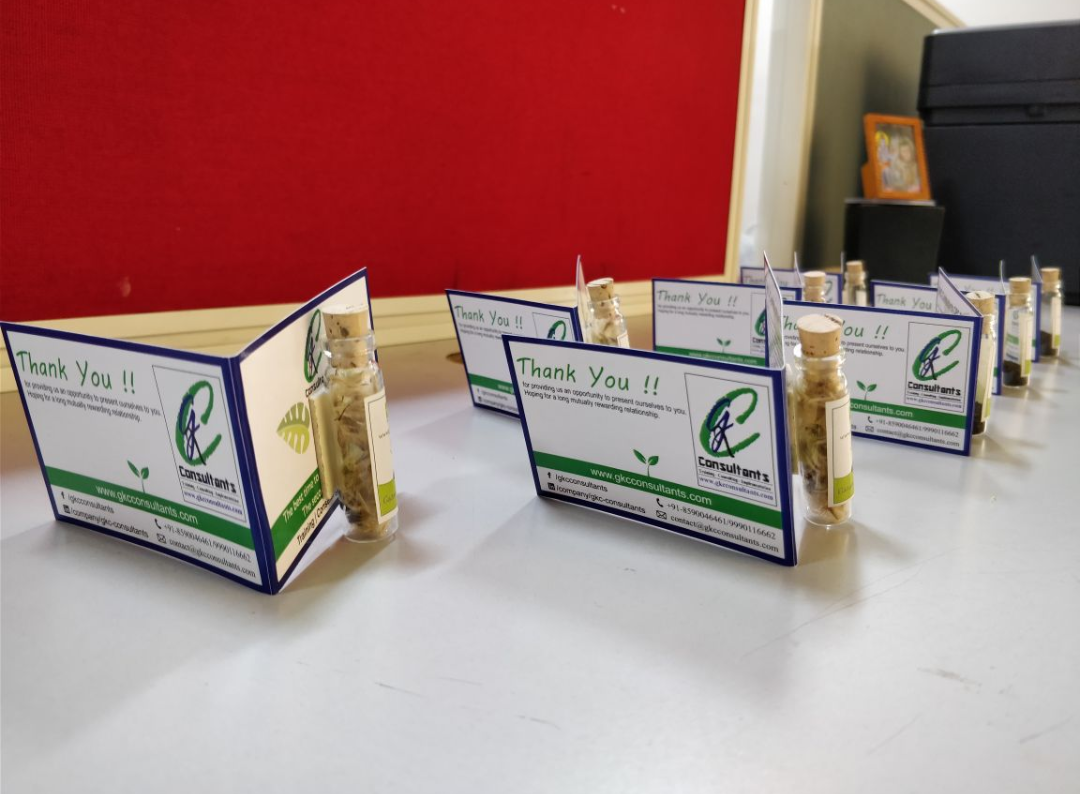 Earth bottles: This is a product which is being used to market companies in a greenway. The earth bottles are glass bottles with a wooden cork with easy to grow seeds of vegetables and flowers. The bottles have a label which has a name of the seeds and client logo and comes along with a card. the card contains the brief about what the clients' company does along with details like how to grow the seeds etc. The cost depends upon the requirements of the clients.
Those interested can reach 'Gift A Life' through mail or phone or also by simply going onto their website: www.giftalife.in. "We are also very active on our social media pages," says Harshit.
 Growth chart and future plan
'Gift A Life' which was started from Noida in 2016, has gradually expanded to Gurgaon in early 2018. "We currently have more than 35 corporate clients in the past 2 years and planted over 1000 planters. Certain parts of our profits are allocated for conducting plantations drives in Noida," says Mrs. Shelly. They have, so far, planted around 200 trees and are planning to plant approximately 100 every month.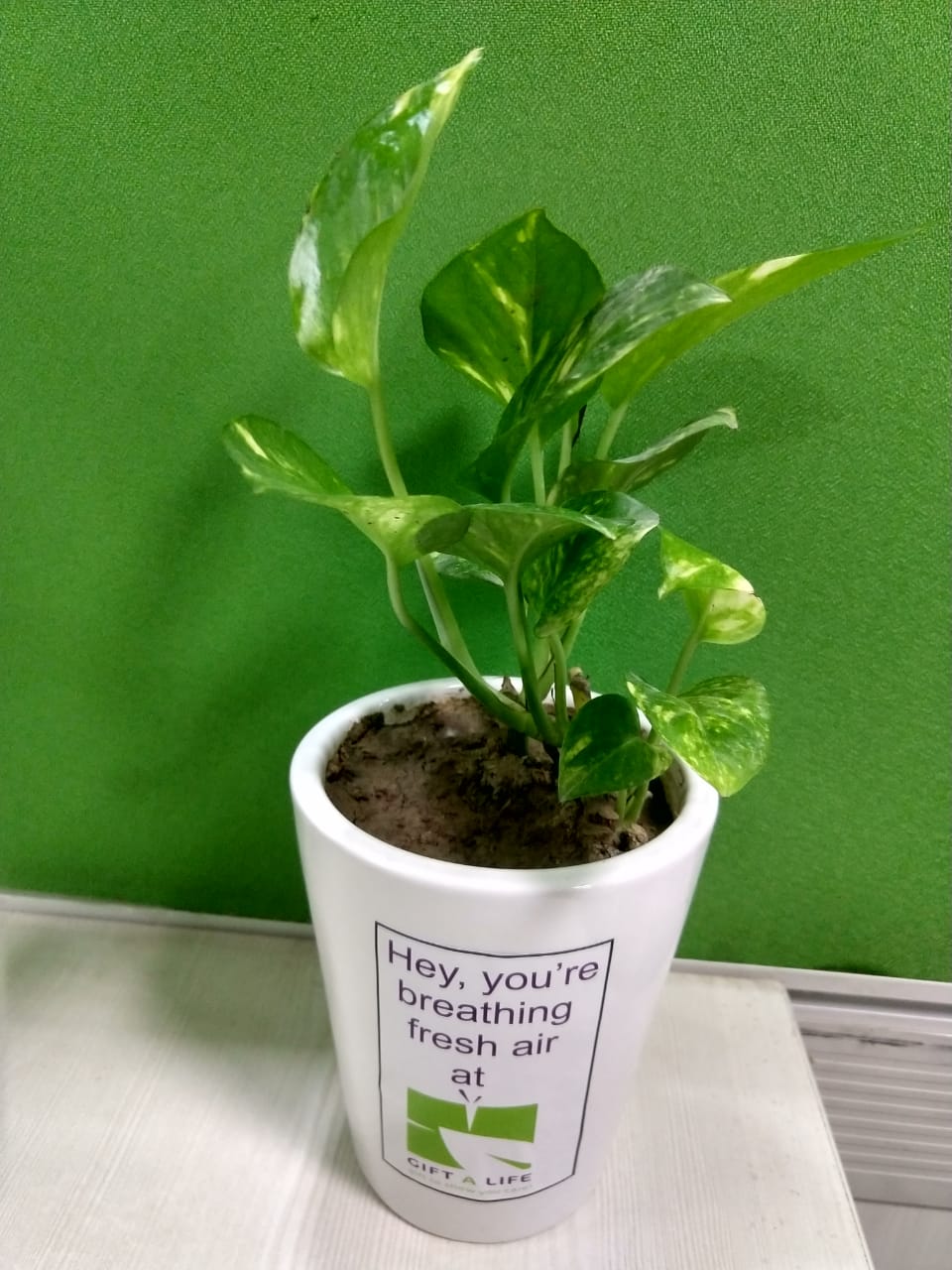 "We have also started undertaking landscaping and vertical gardening projects. We feel in the coming years, the number of vertical forests will grow exponentially in India. Our aim is to work with more companies and plant around 100,000 trees in Delhi-NCR by 2020 and also to come up with more creative ideas that would help more and more people to adopt green initiative by growing air purifying plants in their office and home spaces," says Harshit.
 Gift A Life
Founder: Shelly & Harshit Baveja  
Founded: 2016
Location: Noida
website:www.giftalife.in
facebook: 
www.facebook.com/giftalifeindia